BigDaddyLoco
Scrapple



Since: 2.1.02

Since last post: 1 day
Last activity: 19 hours

#1 Posted on | Instant Rating: 4.91
I phrased it in the form of a question Alex!

I grew up in Seattle, so and I loved all three Seattle teams for 22 years.

Then I moved to the east and started watching Patriot games over Giant games because of former Washington State QB Drew Bledsoe, then some punk kid Tom Brady showed up and I had my first man crush.

I used to love the sonics. Then the Westphal era started, I stopped watching the NBA for a few years because it was overrun with young kids playing sloppy ball. I came back recently and then saw the killing and swindling of the team in Seattle. I want to root for them again, but not until I see that they are staying. So, I picked the Knicks because they are always good fun to watch. I started watching them just to see all the different ways they could lose and found myself becoming attached and disturbed by their losses after sometime. Good God, I had become a Knicks fan. I had to accept it.

The Mariners were the first team I followed. It doesn't matter how bad they suck they will always be my #1.

Promote this thread!
JayJayDean
Scrapple



Since: 2.1.02
From: Seattle, WA

Since last post: 876 days
Last activity: 453 days

#2 Posted on | Instant Rating: 7.40
I grew up in Massachusetts, so when I was a kid, it was the Big Four - Celtics, Bruins, Patriots, and of course, Red Sox.

In the ninth-grade I abruptly switched from Celtics to Pistons. I had never really liked the C's THAT much, and I got a TON of grief for suggesting the Pistons would win the series against the Celtics (that was the year Larry Bird stole the ball). I LOVED the Bad Boys and when I moved to Portland, I kept that up while the Blazers met the Pistons in the Finals, which the Pistons won, of course. Once I moved to Seattle, I still followed the Pistons, but then George Karl showed up and the Sonics got Detlef and Sam Perkins and Kendall Gill and with GP and Shawn they won a ton of games and made the Finals, and it's been the Sonics ever since.

I LOVED the Bruins, but once they traded Ray Bourque to the Avalanche that was the end of that, and the Avalanche were so good AND Ray won the Cup, and so I was really into the Avs. I would say I'm still an Avs-fan, but the combination of no team in Seattle and the lockout and the games being on Versus puts hockey way down on the list. I'm not sure I could name five Avs right now (although with Forsberg back, I don't know), but I always pick the Avs in video games and I WILL be watching the playoffs.

I loved the Red Sox, and when I moved here I would go to Sox/Mariners games with 8,000 people at the Kingdome and be the stereotypical east coast fan, as loud and annoying as possible. But then 1995 happened and it's all Mariners, all the time. I remember feeling strangely unemotional when the Sox finally won the World Series. I was 13 when the ball when through Buckner's legs and that was maybe THE most tragic moment of my life up until then.

And I never quit loving the Patriots because of Bledsoe. As a Husky, I probably shouldn't say that a Cougar is responsible for that, but the Apple Cup Snow Game was the damndest thing I'd ever seen, and the Patriots HAD to draft Bledsoe over Mirer, which they did, and that was that. The Pats are the one team I've had since I was a kid, all the way until now.

(Nice topic, BDL!)


---

Holy fuck shit motherfucker shit. Read comics. Fuck shit shit fuck shit I sold out when I did my job. Fuck fuck fuck shit fuck. Sorry had to do it....

*snip*

Revenge of the Sith = one thumb up from me. Fuck shit. I want to tittie fuck your ass. -- The Guinness. to Cerebus

Oliver
Scrapple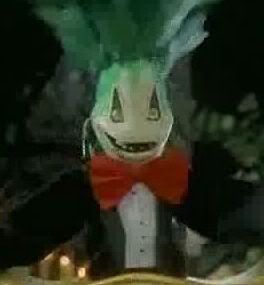 Since: 20.6.02

Since last post: 1205 days
Last activity: 1199 days

#3 Posted on | Instant Rating: 6.33
I'm a Leafs fan...and that's because I was born and raised in the Toronto area. Even though I live 3600km away, in Edmonton, I'm still a fan.

Now, I also cheer for the Hamilton Tiger-Cats in the CFL. Why? I love the crowds. I attended a game on a lark and was taken in by the fans. They could lose every single game in the season and still back in a full crowd for home games.

I also like the Oshawa Generals in the OHL, but that's because I like minor league hockey.


---

Mahou henshin! Magi magi magi...magiro!
Leroy
Boudin blanc



Since: 7.2.02

Since last post: 963 days
Last activity: 963 days

#4 Posted on | Instant Rating: 6.79
I spent a good part of my childhood watching Reggie Jackson playing outfield in Anaheim Stadium. Every home game I attended saw Reggie Jackson hitting a home run.

I left for my 10-year high school reunion with the Angels down five runs in the sixth inning against the Giants in Game 6 of the World Series - and arrived at the reunion with the score tied. And I once shook hands with Rod Carew (I was eight).

I've fallen in and out of baseball fandom over the years, but I've recently experienced a renewed interest in the sport. And I'm really looking forward to this season.

Lakers, Ducks, and Chargers - I either grew up watching them or have relatives who are über-fans, and thus got sucked in with them.


---
hansen9j
Andouille




Since: 7.11.02
From: Riderville, SK

Since last post: 1 hour
Last activity: 1 hour

#5 Posted on | Instant Rating: 7.79
Growing up in Saskatchewan means that you have to cheer for the Riders (yes, this means you too James). What made me cheer for the Packers was the realization that they are the NFL's version of the Riders, with them being community owned and small market (I still can't believe GB is actually smaller than Regina).


---

It is the policy of the documentary crew to remain true observers and not interfere with its subjects. br>


Mr Heel II
Lap cheong



Since: 25.2.02

Since last post: 106 days
Last activity: 5 days

#6 Posted on | Instant Rating: 5.11
The day the Nordiques announced their move to Denver, I had a new favorite hockey team. Avs all the way ever since. It's really just an extension of my love for the state of Colorado overall.

Before them, it was sort of the Winnipeg Jets, because I lived three hours south of Winnipeg for awhile...but I didn't follow the NHL much then anyway because there was very little TV access supporting it (even including CBC available on the local cable). Now with NHL Center Ice, it's easy to be obsessed.

I still have a Jets jersey.
Gugs
Bierwurst



Since: 9.7.02
From: Sleep (That's where I'm a viking)

Since last post: 1853 days
Last activity: 981 days

#7 Posted on | Instant Rating: 0.46
Like everyone else here, I'm a homer. Red Sox, Patriots, Bruins when I watch hockey, but I really don't care about basketball so I don't get into the Celtics.

As far as other teams that I like...I root for the A's when it doesn't conflict with the Sox, because they were the ones who really got the ball rolling on Moneyball (a philosophy that ultimately led the Sox to two World Series and counting). I also root for the Indians, because my best friend is an Indians fan.


---
Merc
Potato korv



Since: 3.1.02
From: Brisbane, Australia

Since last post: 2624 days
Last activity: 2602 days

#8 Posted on | Instant Rating: 9.00
I have followed the Richmond Tigers in the VFL\AFL for as long as I can remember. I don't know why I picked them to start with, but I know I was a fan already by 1980 (I was 6)
I moved to Queensland in 1983, back then Queenslanders didn't know/care about AFL it was all Rugby League, so I had to get a League team to follow. So I chose the Balmain Tigers, well, beacause they were Tigers too. Now they're the Wests Tigers, thanks to a merger, but they're still my team.
I support North Carolina in College sports because I saw a Football game late one night in the early 90s when I was at uni and the announce team described why they were called Tar Heels. I liked it, so I picked them. It was only later I found out about the Basketball team being, you know REALLY GOOD.
I support the Qld Rugby and cricket teams, thanks to state loyalty too.
Sec19Row53
Lap cheong



Since: 2.1.02
From: Oconomowoc, WI

Since last post: 41 days
Last activity: 35 min.

#9 Posted on | Instant Rating: 7.79
Born and raised in Green Bay (DePere, actually). So that takes care of the obvious.

However, in the late 60s and early 70s, one of the GB TV stations broadcast Sunday Cubs games. So, before there was cable, I was watching the Cubs.
TheBucsFan
TheChiefsFan



Since: 2.1.02

Since last post: 1407 days
Last activity: 1407 days

#10 Posted on | Instant Rating: 2.96
Although I am not especially interested in the NFL anymore, I was an avid Bucs fan for a long time. It started when I was very young, because I felt sorry for them because they were so horrible and everybody always made fun of them. I also thought that hideous pirate was kind of cool looking when I was younger.

As for the Cardinals - I was born in St. Louis and grew up watching their games with my dad. And I loved Ozzie Smith.

I'd say the only sports I'm really interested in at this point though are college football and basketball - my school, South Florida, is a little tough to cheer for in the latter.
wmatistic
Andouille



Since: 2.2.04
From: Austin, TX

Since last post: 453 days
Last activity: 336 days

#11 Posted on | Instant Rating: 3.08
Grew up a military brat so I never had time to get attached to the local teams. Well that and when you live on bases there aren't any real local teams anyway. So while I've followed the Bears/Cowboys/Rams at different points I don't really have one NFL team that I live and die for.

However when I was in seventh grade we moved to Florida and I went to an FSU game. Bobby Bowden, Deion Sanders, The Chop. Got to go on the field after the game. Been a huge fan of them and college football in general ever since.

I loved the Royals during the moving around mostly because my grandpa did but after spending seven years in St. Louis I can't help but have the Cards as my MLB team. Only St. Louis team I still follow after moving to Texas.
Kevintripod
Banger



Since: 11.5.03
From: Mount Pleasant, Pa.

Since last post: 2 days
Last activity: 2 hours

#12 Posted on | Instant Rating: 5.67
Born and raised in the heart of "Steeler Country".

Enough said.


---

"F*cking Chuck Norris."
DJ FrostyFreeze
Scrapple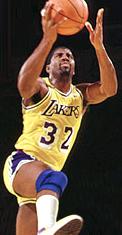 Since: 2.1.02
From: Hawthorne, CA

Since last post: 156 days
Last activity: 2 days

#13 Posted on | Instant Rating: 7.88

I was born & raised in Southern California, grew up watching Magic Johnson & the Lakers with my dad in the 80's. I didnt really start watching them by myself until the early 90's though, but I've been following them ever since.

I never really got into football or baseball. Sorry about that.


---

Canard
Cotechino



Since: 25.7.05
From: England

Since last post: 588 days
Last activity: 57 days

#14 Posted on
Followed baseball from afar for quite a long while without supporting any particular team (except the old 'anyone-but-the-Yankees'), but every time I go to the States both myself and my wife always try and catch a game.

During our honeymoon we were going to be in San Diego, so we planned to go to see the Padres (it was the season Petco opened as well, so an extra bonus there), but were stymied by their website which didn't seem to understand that people from outside the US might want to book tickets. I sent a fairly mild letter of complaint to them but in all honesty, didn't expect anything to happen.

Less than a week later, I got a phone call from the Senior Vice President of Ticketing himself, apologising and offering to help us out. He managed to get us great seats (admittedly we still had to pay for them, but they were much better than the ones the website had originally offered) and told us to drop by the ticket office on the day to pick them up. When we did so, he was there in person to hand them over and stopped to chat to us for a couple of minutes, which was really nice considering it was game day and he was probably very busy. We even scored two free baseball caps out of it!

Because of the classy way they handled my complaint, ever since then I've been proud to call myself a Padres fan.

(edited by Canard on 9.3.08 2353)
AWArulz
Scrapple



Since: 28.1.02
From: Louisville, KY

Since last post: 11 days
Last activity: 3 days

#15 Posted on | Instant Rating: 5.49
Grew up in Gary Indiana and my Gramps took care of me all summer (my Mom worked afternoons and he lived next door)

Cubs, WGN, afternoon games, Ernie Banks, I never turned back (and this is is the year - the Cubs win a World Series every 100 years, and this is the year.)

Because of my Gramps I also follow (but much less rabidly) the Bears, Bulls and Blackhawks, but not the Sox (I have learned not to hate them too much, I try to reserve that for the Mets and Cards)

My Gramps loved Ernie Banks. But in 1969, when the Cubs choked - Gramps would disgustedly call him Pop-Up Ernie when he would pop up. So today, the only sports personality I have pictured in my house (in my famous Cubs Bathroom) is Ernie Banks (unless you count the Sports page from the Sun-Times from 1984 featuring Dallas Green and Lee Smith pouring beer on each other).


---
We'll be back right after order has been restored here in the Omni Center.
Zeruel
Thirty Millionth Hit
Moderator



Since: 2.1.02
From: The Silver Spring in the Land of Mary.

Since last post: 397 days
Last activity: 339 days

#16 Posted on | Instant Rating: 4.05
I've been a homer my whole life.
I root(ed) for: The O's, Baltimore Colts, 'Skins, Caps, Bullets (Wizards), Ravens, CFL Colts (GREY CUP CHAMPS), Terps, DC United, Nats, even the Bowie Baysoxs and Frederick Keys minor league teams.


---
-- 2006 Time magazine Person of the Year --


"Who would want to rent a chicken?" -- The Bowler
Torchslasher
Knackwurst



Since: 17.1.02
From: New F'n Jersey

Since last post: 99 days
Last activity: 99 days

#17 Posted on | Instant Rating: 4.91
I was a homer for the West Coast teams (Lakers, Angels, Dodgers, etc.).

But it was seeing Joe Theismann, John Riggins, the Hogs and the Three Amigos (Clark, Sanders, Monk) that solidified my love for the Washington Redskins. After that, I just stuck with other Washington teams (Caps, Bullets).

I became a Jazz fan because of John Stockton.


---

Click Here (czwfans.com)

For all your CZW and Nickels Trivia information.

"Put on your helmets, we'll be reaching speeds of 3!"
"It was nice of you to give that dead woman another chance."
"All right, look alive everybody...oh sorry Susan."- MST3K: Space Mutiny
Click Here (myspace.com)
drjayphd
Scrapple
Moderator




Since: 22.4.02
From: Outside of Boston

Since last post: 64 days
Last activity: 14 days


ICQ:
#18 Posted on | Instant Rating: 7.07
You wanted the best, you got... Out of Context Quote of the Week.
"Jesus Christ, he's got a fucking Sherman tank between the legs." (Cerebus)
---
For a sportswriter, you'd think these would be deep-seated origins. Not so much in my case.


* Red Sox: My guitar teacher (circa 1994-95) was a fan, and I was looking to pick a team.
* Hornets: I liked the colors (again, 1994), then they drafted Scott Burrell. UConn guy? Works for me.
* UConn (basketball only, but both men's and women's): Local, also, Mom loves 'em.
* NY Giants: Friend in Boy Scouts was a fan, so I picked them.
* NY Rangers: Jumped ship once the Whalers moved (ef a dumb Carolina). Hey, at least they've got an AHL affiliate in town.
* Hawaii (football): I like offense, kill me.
Also, their 2001 (I think) game against BYU won me over. This may change now that June Jones is off to SMU. Maybe Texas Tech? I love me a good run-and-shoot.
* Liverpool F.C.: Roommate freshman year (1999-2000) was a fan.


---
Shem the Penman
Toulouse



Since: 16.1.02
From: The Off-Center of the Universe (aka Philadelphia)

Since last post: 1598 days
Last activity: 1397 days

#19 Posted on
When I married Mrs. Shem, she told me, "You're going to have to become an Eagles fan." So I did.

I'm a native Long Islander, so I still have a soft spot for the Mets and Jets, but I wouldn't go so far as to style myself a fan.


---

"The object of persecution is persecution. The object of torture is torture. The object of power is power. Now do you begin to understand me?"
dMr
Andouille



Since: 2.11.02
From: Edinburgh, Scotland

Since last post: 743 days
Last activity: 130 days

#20 Posted on | Instant Rating: 5.39
In no particular order:

Football: Eagles - had an uncle living out in Philly when I was a kid so he got me into them. The team back then was just hella fun as well with Randall, Reggie, Eric Allen et al at various times. Frankly I always figured anyone growing up in the 80s/early 90's who didn't wind up following the Eagles was suffering a little from poor taste.

Soccer (Scotland): Rangers - local Premier league team. First team I went to see as a kid. We also owned back then which kinda helped I guess.

Soccer (England) Bolton - Everyone else at school either seemed to be a Liverpool or an Arsenal fan. Never one to just follow the crowd I wound up following Bolton, who were the plucky underdog having a couple of good cup runs back then. They also had two or three Scottish players in the team which made me like thyem more, and then more recdently they signed Jay-Jay Okocha, who may be one of my favourite players of all time. If you haven't heard of him and have five minutes to spare (and if you're reading this I assume you do) you could do worse than look him up on youtube. That kid was just so much fun.
Pages: 1 2 3 Next