JHCA13
Cotechino



Since: 25.7.02
From: Carbondale,PA,USA

Since last post: 4709 days
Last activity: 4522 days

#1 Posted on
What if one World Title "screw job" could be changed? Which would it be? By screw job I dont mean just about every title match with a bad ending. I mean one with an ending that was a real scre job like Survivor Series 97, a match when a man was announced a new champion but it was reversed,or a match where it was a performers "time" but he didnt win.

Shawn Michaels Vs. Bret Hart-Survivor Series 1997?

Triple H Vs. Chris Jericho-Raw 2000?

Steve Austin Vs. Chris Benoit-Raw and Smackdown 2001?

Steve Austin Vs. Kurt Angle-Summerslam 2001?

Undertaker Vs. Rob Van Dam-Raw 2002?

I'm sure there are hundreds more. (maybe not quite hat many)

Sorry fr not mentioning any WCW matches but I just wanted to list some recent examples. Im not saying any of these should have been reversed but I am just listing possibles.

And on a similar note anyone think a title change was a mistake? Not really a disgrace like my prior post but a change when it wasnt someones "time" yet or it wasnt time for someone to lose the title.
Promote this thread!
Jakegnosis
Morcilla



Since: 26.7.02
From: Maine

Since last post: 4201 days
Last activity: 4186 days

#2 Posted on
I'd go with Austin/Benoit. If anyone deserves a title run, it's the Crippler. He's amazing in the ring, and is one of the few that can get loads of heat without too much mic time. Plus, I'm a huge Benoit mark.
Santa Sangre
Bockwurst



Since: 21.6.02
From: Germany

Since last post: 669 days
Last activity: 669 days

#3 Posted on
Click Here


RVD's win over Taker and subsequent screw over by Flair was the worst dusty finish I've ever seen. To top it off this whole thing started because of Austin losing with his feet on the ropes and Flair screwing him over blah, blah, blah. Then Flair isn't even Owner a few weeks later. Well at least it looks like wweee's got it's head above water now and that means less complaining by me.


---

"There will probably never be another like me again, and that's another reason I should be revered as a truly special person. I should be canonized. I should be knighted. I should be called Sir Saint Chris Jericho."
asteroidboy
Andouille



Since: 22.1.02
From: Texas

Since last post: 2770 days
Last activity: 1678 days

#4 Posted on
I'll vote for the RVD/Taker match. They missed a chance to really get behind the hottest newcomer in the company.


---
"My brother saw the Undertaker walking through an airport." - Rex

"Was he no-selling?" - Me
Zeruel
Thirty Millionth Hit
Moderator



Since: 2.1.02
From: The Silver Spring in the Land of Mary.

Since last post: 403 days
Last activity: 345 days

#5 Posted on | Instant Rating: 4.05
Originally posted by Jakegnosis

---

I'd go with Austin/Benoit. If anyone deserves a title run, it's the Crippler. He's amazing in the ring, and is one of the few that can get loads of heat without too much mic time. Plus, I'm a huge Benoit mark.

---


in hindsight, was it a screw job?

how long after the match did he go down with that neck injury?


---

"You can't fire a gun in a confined space! What are you tring to do, make us deaf?!"
"Just get out of the chopper."
"What?"
"Get out of the chopper!"
"The crops!?" - Jack Lemmon and James Garner, "My Fellow Americans", and the reason I say "The crops?" instead of "Huh?"


R-D-Z
Freeway
Scrapple



Since: 3.1.02
From: Calgary

Since last post: 1645 days
Last activity: 1333 days

#6 Posted on
The Crippler has had a BUNCH of "arguable" finishes in World Championship bouts:

-WCW Title, January 2000: The WCW braintrust gives Benoit his due run, but books in a crazy finish where Sid submits with his feet under the ropes. Benoit, not wanting a handout, gives the belt back and leaves the company. WCW nullifies Benoit's reign. WWF recognizes it, and seeing how they're still around, I'll believe them.

-SmackDown, February 2000: The WWF Champion Triple H faces the True WCW Champion Chris Benoit in the first real Champion vs. Champion match in decades. Unfortunately, Benoit's WCW belt is in WCW...and WWF Title isn't on the line. Still, a fan-freakin'-tastic match.

-WWF Title, July 2000: "Your winner, and NEW WWF Champion...Chris BENOIT!" Benoit defeats The Rock. One Dusty Finish later, though, and it's all null.

-WWF Title, September 2000: "Your winner, and NEW WWF Champion...CHRIS BENOIT!" Benoit pins The Undertaker...with his feet on the ropes. One Dusty Finish later, and it's all null.

-WWF Title, May 2001: Benoit vs. Austin on RAW and Smackdown in Calgary & Edmonton produces TWO sweet-ass matches and TWO almost-win situations for the Crippler. One Montreal Finish and McMahon Screw-Job later...and Austin's still the Champeen.


---

"That's what the Internet is for, slandering others anonymously" Banky Edwards (Jason Lee), Jay & Silent Bob Strike Back

"Smile." Maguire (Jude Law), Road to Perdition

WyldeWolf1
Boerewors



Since: 20.6.02
From: Florida

Since last post: 5772 days
Last activity: 5772 days

#7 Posted on
I dunno. Seeing Benoit as champ would have been cool, but I don't think I marked out as much then as I did when Jericho grabbed it from Triple H. At the time, Trips was on top of his game (no pun intended), and had the monster heel/owner angle going. Jericho was on the midcard/main event bubble, was a HUGE fan favorite, and was the kind of smartass face that I love to see interact with the super-serious heels. The match was also set up really well (Jericho duping HHH into putting the title on the line, and then..."Say hello to my leetle friends...THE ACOLYTES") It was probably the hottest TV match in a year. The really dumb thing was, he just handed back the title, and that was that. They really could have milked it.


---

WyldeWolf1
The Man of 1,007 holds, making him 3 holds better than Chris Jericho!
count olaf
Goetta



Since: 15.7.02

Since last post: 4830 days
Last activity: 4826 days

#8 Posted on
I don't think I've ever been more disappointed watching wrestling than I was when Foley came out and took away Benoit's title, restarting his match with the Rock. Before the show, we all knew Benoit had no chance to win and I was shocked when he did. Then, after the restart the writing was on the wall.
A Fan
Liverwurst



Since: 3.1.02

Since last post: 4898 days
Last activity: 4898 days

#9 Posted on
I think the Rock/Benoit match at Fully Loaded was the right call. First off, you have to think back at the time and place of this match. This was the first main event match for the Commisioner Foley era, yes it was an era plus it lasted longer than McMahon/Helmsley era. It was Foley's first test as the Commish to see if he would just stand by and let the heels cheat and win like they did for the majority of the McMahon/Helmesley era. The reversal showed that the days of heels winning the main event were over and that the fans could count on Foley to back up the faces.

In that match, I think fans forget the involvement of a one Shane McMahon who helped Benoit cheat through the entire match. I'm sure Benoit fans would want Chris to win the belt in a sorta fair and square matter rather than having help him out and get more air time. Instead they whine about having Rock go over in his first PPV title first defense after the McMahon/Hemsley era and giving hope to the fans that someone who was not a big fan the title belt. Sorry, but Benoit was not over with the fan base until a few monthes later.

One could make the argument that Benoit should have gone after at Unforgiven. I would certainly agree to that, but at the same time they were grooming Kurt for the belt next and not Benoit. So, if he did win the belt at night, he would have jobbed it back to Rock on Raw. It would seem as useless as Kane's win over Austin at KOTR 98 and then jobbing to him clean on Raw. I think Benoit will have the belt soon, but I don't know when. It does seem Brock is going to have it Royal Rumble, but who knows maybe he'll get hurt or Benoit will turn face or Edge will get. Who knows.

A Fan- I like Benoit, but I like the WWF story better.
Super Shane Spear
Bierwurst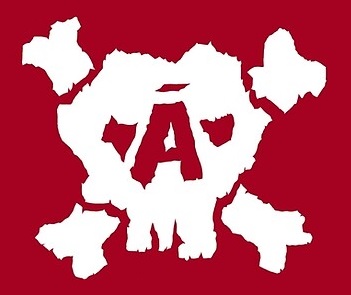 Since: 2.1.02
From: Sector 7 Slums

Since last post: 2932 days
Last activity: 2932 days

#10 Posted on | Instant Rating: 3.08
I'm biased, but if I had to pick one it would be Shane McMahon over Triple H (Nov 1, 99)


---