Lexus
Andouille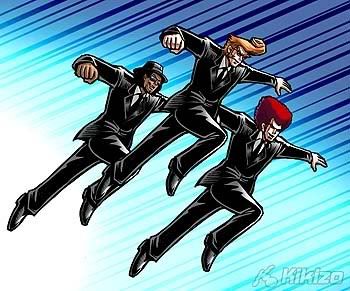 Since: 2.1.02
From: Stafford, VA

Since last post: 13 days
Last activity: 13 days

#2 Posted on | Instant Rating: 4.10
-Travel the Mediterranean
-Peyote
-Participate in a debate
-Learn to fly a plane
-Watch the Yankees win no. 27
-Watch the Jets win a title.
-Get drunk with two very like-minded friends and crash an opera ala the Marx Brothers.


---

"Laugh and the world laughs with you. Frown and the world laughs at you."
-Me.
Lise
Mrs. Guru



Since: 11.12.01

Since last post: 923 days
Last activity: 696 days

#3 Posted on | Instant Rating: 8.38
-Finish the book I'm working on
-publish said book
-sell a piece of artwork
-write and publish more than one book
-Have every room in the house painted, doors hung, closets installed, proper furniture for use, and organized in a way that works.
-Have the entire house clean, with flowers on the tables and everything-- for at least five minutes before klepto kitty steals display items, dog runs through the house knocking pictures askew, shredding items on freshly clean floors, and husband leaves empty packages two feet from closest trashcan.
-Have a real honeymoon not involving home improvement
-Grow enough veggies in one season to give stuff away every week to the food bank.
-Get patio built in backyard with roses planted around it
-Go one month (during growing season) without killing plants by leaving them in pots
-have kids
-visit another continent
-sew a Halloween Costume


supersalvadoran
Sujuk



Since: 10.1.08
From: westbury, new york

Since last post: 583 days
Last activity: 133 days

#4 Posted on | Instant Rating: 3.07
Let's see.This could become a bit long...

-Become fit enough to do a marathon, triathlon, or something of that nature.
-Finish learning to become fleuent in a foriegn language. Over the years, I started to pratice French, German, Italian, and Japanese, all to forget about them in a matter of weeks.
-Finish my college degree, whether that be for History or for Hotel & Restaurant Management, which is what I'm trying for now.
-Learn to cook certain cusines, like Italian, French, or my mother's Salvadoran fare (she makes the best papusas
)
-Learn to bowl at least maybe 125-150 consisently, so I can join my friends in league.
-Travel aorund the world, ala 'Globe Trekker'.
-Watch the Mets win the World Series (pipe dream for now, I know).
-Attend the Baseball Hall of Fame and as many ballparks as I can (Got started on that this year, going to Citizens Bank in Philly & Camden Yards in Baltimore as well as both now former parks in NYC).
-Attend a Giants game at the Meadowlands.
-Attend a NASCAR race (maybe next year at either Pocono or Dover).
-Drive a NASCAR-approved racecar around the racetrack for a couple of laps.
-Like RecklessEric, I would like to play in the WSOP. Or at least win a tournament at Mohegan Sun.
-Refurbish (sp.?- basically rebuild and put new electronics in) my basement.
-Buy, play, and master a new video game system like my friends have. My most recent gaming buy was with the Sega Genesis, so I'm WWWWAAAAYYYY behind.
-Secure enough money to give my parents a nice retirement.
-Visit my relatives in El Salvador.
-Find the time to set up an old-fashioned get-together with all my cousins and other family that live here in the NYC metro area, but that I've haven't seen in years.
-Live to see doctors find a cure for diabetes. Or even better...
-Live to see doctors find a cure for my sister's MS.
-Just do a really long road trip. I mean something like just driving from L.I. to Nova Scotia, then all the way west to Vancouver, then south through California and then back home. Something crazy like that for no other reason than for the fact that I like driving.
- Lastly, find my soulmate, raise a couple of kids of my own, and look back at my life and say it was worth it.



---
>
pieman
As young as
he feels




Since: 11.12.01
From: China, Maine

Since last post: 9 days
Last activity: 4 days


ICQ:
#5 Posted on | Instant Rating: 7.30
Originally posted by Lise

---


-sew a Halloween Costume



---
A very impressive list, Lise, but my wife might tell you that last one is overrated.


---


The Defending World Champion New York Football Giants
Oliver
Scrapple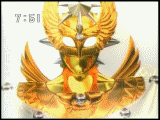 Since: 20.6.02

Since last post: 1147 days
Last activity: 1141 days

#6 Posted on | Instant Rating: 3.42
See the Leafs win the Stanley Cup. In person.

All else...is minor.


---

Tenkuu Yuusha MagiShine!
Lise
Mrs. Guru



Since: 11.12.01

Since last post: 923 days
Last activity: 696 days

#7 Posted on | Instant Rating: 8.38
Originally posted by pieman

---

Originally posted by Lise

---


-sew a Halloween Costume



---

A very impressive list, Lise, but my wife might tell you that last one is overrated.

---


You'll notice I said "A" and not "sew a costume every damn year for Halloween"
I just want to get my ability to use a sewing machine to that level instead of the "stack stuff on top of the box" where it is now.
Mr Heel II
Lap cheong



Since: 25.2.02

Since last post: 48 days
Last activity: 44 days

#8 Posted on | Instant Rating: 3.08
Let's see...

-Write and get published the four...no FIVE novels I have bouncing around in my head

-Move to Colorado, Wyoming, or Utah

-Become filthy rich

-See the fall colors in the Utah canyons again

-Eat at Pal's Sudden Service

-Finish the Kool-Aid in my cupboard (which, for some reason, I have a LOT of)



(edited by Mr Heel II on 6.10.08 1231)
samoflange
Lap cheong



Since: 22.2.04
From: Cambridge, MA

Since last post: 1649 days
Last activity: 1641 days

#9 Posted on | Instant Rating: 6.13
- Be a "well-known" expert on whatever specific field I dive into after getting my doctorate.

- Learn to swim well enough to finally get a decent triathlon time.

- Compete beyond the novice level in a ju jitsu or soo bahk do tournament.

- See historical sites in Greece/Italy, Egypt, Japan, and Chile.

- Be either a temporary or permanent expatriate.

- Partially retire to work as a part time consultant.

- Own and run a store which specializes in beer, cheese, and comic books.


---

Lloyd: When I met Mary, I got that old fashioned romantic feeling, where I'd do anything to bone her.
Harry: That's a special feeling.
AWArulz
Scrapple



Since: 28.1.02
From: Louisville, KY

Since last post: 7 days
Last activity: 1 day

#10 Posted on | Instant Rating: 3.73
See a Cubs world series
See my Grandchildren
Go on an Alaskan Cruise
Buy a new car



---
We'll be back right after order has been restored here in the Omni Center.

"That the universe was formed by a fortuitous concourse of atoms, I will no more believe than that the accidental jumbling of the alphabet would fall into a most ingenious treatise of philosophy" - Swift

rinberg
Boudin rouge



Since: 30.1.02
From: South Georgia

Since last post: 2295 days
Last activity: 341 days

#11 Posted on | Instant Rating: 7.83
See my children succeed in life *AND* be happy
See my future grandchildren
Lose my spare tire
Be financially secure enough that I can travel on a whim
Write the book I have planned out in my head


---

One of the Thirty-two (or maybe Thirty-four....)!


sephjnr
Weisswurst



Since: 17.1.02
From: Bristol, England

Since last post: 3482 days
Last activity: 3396 days

#12 Posted on
- Lose 50lbs and never reach 280+ again (currently 261)
- Watch Bristol City in the EPL (it ALMOST happened last season!)
- Save around £50,000 and either put a downpayment on a new house or spooge it in a year
- Go to a Wrestlemania
- Watch the Rams at home and stay until the bitter, numbing end
- Watch the STL Cards either home or away
- Pluck up the courage to ask a girl out on a date
- See the Bristol Aztecs win the Boston Trophy
- get at least 7 hours of sleep a night, no exceptions ever
spf
Scrapple



Since: 2.1.02
From: The Las Vegas of Canada

Since last post: 903 days
Last activity: 322 days

#13 Posted on | Instant Rating: 5.16
I want to talk into a casino with $10,000, and put it all on Red 21. I figure if my life has gotten to a point where I can do that, then I likely will have done anything else I might want to do.


---

2007 W-League Fantasy Football champion!