DrDirt
Banger



Since: 8.10.03
From: flyover country

Since last post: 208 days
Last activity: 110 days

#1 Posted on | Instant Rating: 8.33
My 16 yo daughter plays French Horn, Piano, Hand Bells, Fluggle Horn, and sings. I played the piano as a kid briefly and badly. Ditto the viola (shades of John Cale if anyone here knows who he is.). I didn't see this during a search so I was curious what the members do or did play and are you any good. Especially non rock band instruments.


---

Perception is reality
Promote this thread!
SchippeWreck
Banger



Since: 26.3.03
From: Glendale, CA

Since last post: 362 days
Last activity: 47 days

#2 Posted on | Instant Rating: 7.09
In sixth grade I really wanted to join the school orchestra. I signed up for flute, since the girl I had a crush on played the flute. The orchestra teacher said my mouth was "wrong" for the flute, so he stuck me with the clarinet. I hated it. I managed to learn "Hot Cross Buns" and that was it.

When it came time for the clarinet recital, I puffed out my cheeks and faked my way through it while the audience could hear the better clarinet players in the group. My parents said I was great.

I've never picked up another instrument since, save for some informal piano and harmonica jamming with my friend a few years ago.


---

My mom says sigs are bad for you.
Mr. Boffo
Scrapple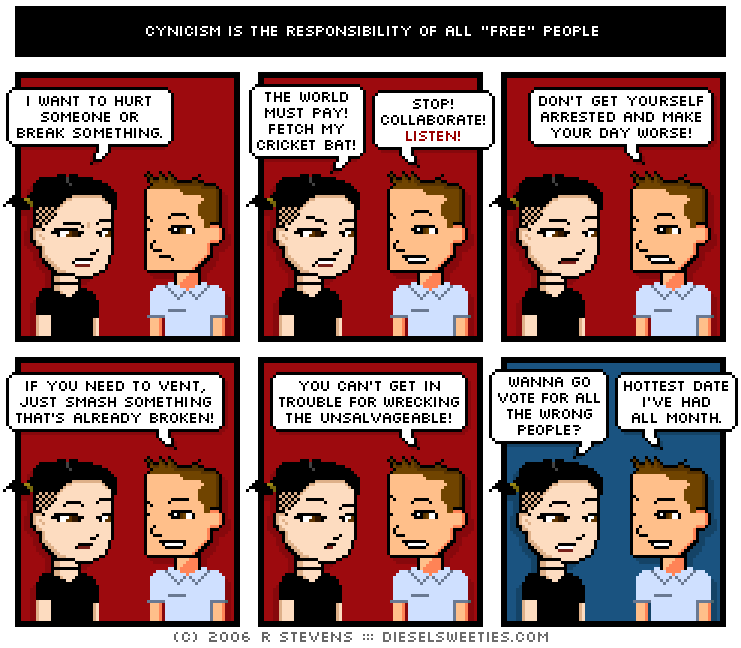 Since: 24.3.02
From: Oshkosh, WI

Since last post: 1757 days
Last activity: 1718 days

#3 Posted on | Instant Rating: 5.12
I never played any instruments.

Though I have been thinking of learning to play a little guitar. My extended family has a talent show when we all get together, and I'd like to try to cover up my bad singing with some (probably bad) guitar playing.

I have also been considering learning to play the didgeridoo, but that's mostly for health reasons.
whatever
Bierwurst



Since: 12.2.02
From: Cleveland, Ohio

Since last post: 40 days
Last activity: 12 hours

#4 Posted on | Instant Rating: 3.98
Baritone (Euphonium) from 5th grade thru 12th grade, both in Marching and Concert Band.


---
Matt Tracker
Scrapple



Since: 8.5.03
From: North Carolina

Since last post: 5 days
Last activity: 2 days

#5 Posted on | Instant Rating: 6.15
Viola, fifth grade. I tried it a year, but it wasn't my bag.


---

"To be the man, you gotta beat demands." -- The Lovely Mrs. Tracker

My blog will amuse. (heygregory.blogspot.com)
DJ FrostyFreeze
Scrapple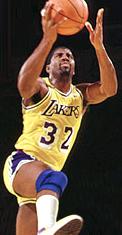 Since: 2.1.02
From: Hawthorne, CA

Since last post: 127 days
Last activity: 2 days

#6 Posted on | Instant Rating: 6.75
I took piano & trumpet lessons in elementary school. I can still play a little piano by ear, but I havent touched the trumpet since. My wife plays the piano and she's really good at it.

I took a few months of acoustic guitar lessons in '03 before I flaked out, and I took about 5 bass guitar lessons a few months ago. I plan on taking bass lessons again in the next few weeks.


---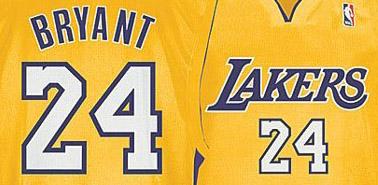 TheBucsFan
TheChiefsFan



Since: 2.1.02

Since last post: 1378 days
Last activity: 1378 days

#7 Posted on | Instant Rating: 4.24
I play the harmonica and am learning the guitar. I bought a piece last week to enable to to play both at once.

I can play, though I wouldn't say I "do play," the piano, drums, saxaphone, mellaphone and at one point I was practicing the trumpet.

My next instrument is going to be a banjo.
drjayphd
Scrapple
Moderator



Since: 22.4.02
From: Outside of Boston

Since last post: 35 days
Last activity: 7 hours


ICQ:
#8 Posted on | Instant Rating: 7.10
You wanted the best, you got... Out of Context Quote of the Week.
"They're plump, ripe, and priced to move. Get your fat Samoan today!" (Packman V2)


---
Out of practice with the guitar, but even more so violin and clarinet. The only instrument third-graders were allowed to play was the violin, and I went for the latter the next year... really, I don't know why, I just did. Quit after fifth grade, though.


---
samoflange
Lap cheong



Since: 22.2.04
From: Cambridge, MA

Since last post: 1677 days
Last activity: 1670 days

#9 Posted on | Instant Rating: 6.13
I played the harmonica until I was 12. I bought one a few years ago with the thought of relearning it, but I couldn't get past the Popeye song.


---

Ken Kennedy debuted a new finisher: Jeff Hardy fans will insist on calling it the Swanton Bomb, but it looks WAY more devastating when not performed by a 180-pound fruitcake.
-Rick Scaia 06.12.2006
Nuclear Winter
Boudin rouge



Since: 9.11.03
From: Bedford, Michigan

Since last post: 1512 days
Last activity: 63 days

#10 Posted on | Instant Rating: 5.31
I played alto sax from 5th grade until 9th, when the completely insane band teacher at the high school killed my interest.

I made it through the year, though, unlike most of my friends.


---

Stupid of the Year (thingsstuff.741.com)
bash91
Merguez



Since: 2.1.02
From: Bossier City, LA

Since last post: 2104 days
Last activity: 204 days

#11 Posted on | Instant Rating: 5.63
I played the oboe in wind orchestra during junior high and high school. I fiddled around with it for a number of years afterwards until mine disappeared during a move. I also learned the fife because oboes DON'T march without much pain, anguish, and expense. I still play my fife regularly and occasionally entertain thoughts of joining a fife and drum corps again. I'm also a mediocre jazz and rock drummer. Finally, I sing second tenor/baritone in our church choir.

Tim


---

Vocatus atque non vocatus, Deus aderit. -- Erasmus

All others things being equal, the simplest solution is usually stupidity. -- Darwin Minor
Oliver
Scrapple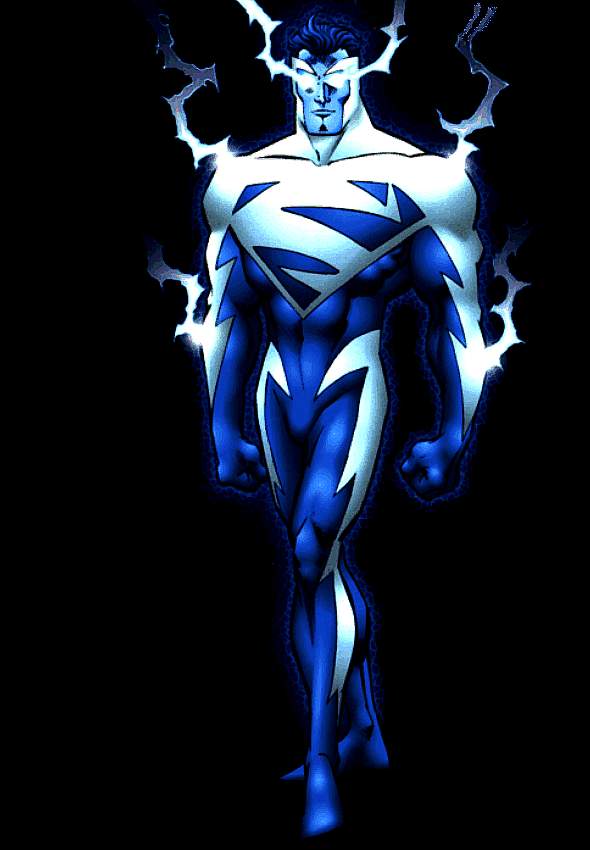 Since: 20.6.02

Since last post: 1176 days
Last activity: 1170 days

#12 Posted on | Instant Rating: 4.70
As a kid, I played the piano, the trumpet, the recorder, and the flute. Now....nothing.

Also, like Bash, I sing in the church choir, but only during Christmas carol concerts.

(edited by Oliver on 10.11.06 0015)

---
I'm a dot com now!
Karlos the Jackal
Lap cheong



Since: 2.1.02
From: The City of Subdued Excitement

Since last post: 873 days
Last activity: 5 days

#13 Posted on | Instant Rating: 8.00
I played flute in high school and drums in a few bands in college. I haven't played a kit in years, but I am fucking awesome on the drum machine.

I do home recording stuff using autoharp, keyboards, various gadget zithers, accordion, flute, tin whistle, electric dulcimer, hand bells, banjo, and other weird instruments and assorted toys.

I've got lots of stuff that I can pick up and figure out something simple on but nothing that I play well enough to want to call myself a musician -- I have a fair amount of raw talent coupled with almost no skill at all.

--K


---
Last 5 movies seen: Cars - Wordplay - Mongolian Ping Pong - The Departed - Over the Hedge
Kevintripod
Banger



Since: 11.5.03
From: Mount Pleasant, Pa.

Since last post: 7 days
Last activity: 9 hours

#14 Posted on | Instant Rating: 5.14
Electric guitar.....I've owned an all-black Ibanez Destroyer (exactly the same one used in Def Leppard's "Pyromania" video)....

http://www.epinions.com/pr-Guitars_Basses-Ibanez_Destroyer_Electric_Guitar_DT420?sp=iother


.....and a all-black BC Rich Black Widow.

http://www.musiciansfriend.com/document?cpd=0OEY&doc_id=99371&g=guitar&base_pid=510780&index=0


I've also always wanted a Jackson Flying-V electric guitar, but could never really afford throwing away that much money on something that I just suck at playing anyways.

http://www.wildwestguitars.com/jackson/pages/kv2t_ghost.htm


---

"F*cking Chuck Norris."
pieman
As young as
he feels



Since: 11.12.01
From: China, Maine

Since last post: 10 days
Last activity: 3 days


ICQ:
#15 Posted on | Instant Rating: 7.30
Originally posted by Nuclear Winter

---

I played alto sax from 5th grade until 9th, when the completely insane band teacher at the high school killed my interest.

---


I played clarinet from 4th grade through 9th and we must have had the same insane band teacher that made me quit, too.

During college and just after, I played drums but never with a band.

I took up bass guitar because a local band needed someone. I learned quite quickly, too. Driving home last night a song came on the radio and I told my kids that "Daddy's band used to play this song all the time." They were not impressed with Kiss' "Rock and Roll All Night." Damn kids nowadays. I do love the bass part in that song, though.


---
Gabba Gabba Hey!
Leroy
Boudin blanc



Since: 7.2.02

Since last post: 934 days
Last activity: 934 days

#16 Posted on | Instant Rating: 5.80
Piano, Violin, Trumpet, Guitar (jazz), and I sang. I also played cowbell a couple of times... seriously.


---

"Oh my God! They have a shit-load of Cockapoo stuff!"
-Jennifer's greatest quote... ever.
Brian P. Dermody
Liverwurst
Moderator



Since: 20.9.02
From: New York, NY

Since last post: 2243 days
Last activity: 1666 days

#17 Posted on | Instant Rating: 8.26
Played the drums for a about two weeks in the fourth grade and a guitar for not much longer toward the end of high school.

I was always more of a singer, though my being bumped to first tenor in our barbershop group senior year was by anyone's account, a noble effort and nothing more.

I can still handle charcter songs in musicals and get the crowd moving on karaoke night, but I have no delusions of being able to do more than that.


---

Piping hot fried dough plus a whack with a hammer.

Reward TV -- TV just got better!
Shem the Penman
Toulouse



Since: 16.1.02
From: The Off-Center of the Universe (aka Philadelphia)

Since last post: 1569 days
Last activity: 1368 days

#18 Posted on | Instant Rating: 5.42
I'm deaf, so.

In fourth grade, I did have a music teacher who thought he could teach me to play the drums because they're easier to feel. Didn't work out. And in sixth grade, another music teacher taught me to pick out a couple of songs, strictly by rote, on a guitar. That's the sum total of my contact with the music world.

Mrs. Shem, I'm told, is quite a good singer, although she's too shy about it to perform in public.


---

"The object of persecution is persecution. The object of torture is torture. The object of power is power. Now do you begin to understand me?"
Corajudo
Frankfurter



Since: 7.11.02
From: Dallas, TX

Since last post: 1412 days
Last activity: 915 days

#19 Posted on | Instant Rating: 7.73
Baritone (euphonium) from junior high through college, bass trombone in a jazz band, tuba in a wind ensemble, and I was also a pretty poor piano player.


---

"Teach children that they have great potential because they are human." -Warrior

JST
Toulouse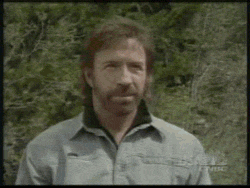 Since: 20.1.02
From: Quebec City, CAN

Since last post: 99 days
Last activity: 10 days

#20 Posted on | Instant Rating: 5.81
The cowbell.

I'm serious.


---
Pages: 1 2 Next