Oliver
Scrapple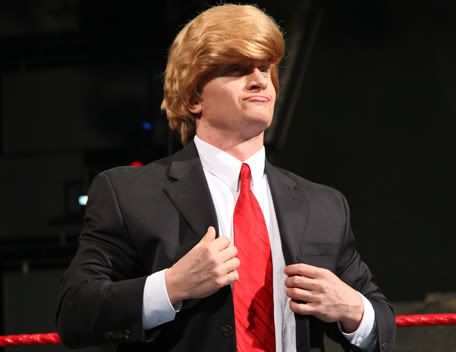 Since: 20.6.02

Since last post: 899 days
Last activity: 893 days

#1 Posted on | Instant Rating: 4.36
If you were with someone, how did you celebrate Valentines Day? If you were single, how did you cope? DId it go by in a flash, or did you really enjoy the day?

For myself, I spent it with my girlfriend; she and I went out for some Thai food and caught "BECAUSE I SAID SO" in the theatres. She loved it; I didn't. We wanted to see a different movie, but it was raining, and we didn't want to take the long walk to the other theatre.

Everyone else/


---

I've seen TWO movies so far this year: Because I Said So - (3*); Borat - (5*)
Promote this thread!
The Guinness.
Potato korv



Since: 24.4.05
From: San Diego, CA

Since last post: 52 days
Last activity: 13 hours


AIM:
#2 Posted on | Instant Rating: 5.00
I enjoyed some peppered beef jerky and Yellow Tail Cabernet Sauvignon (I love this brand of cheap wine) that my wife got me. She got some much needed sleep as my gift (along with the large box of Mike and Ike's that I bought for her). MMMM just what the doctor ordered.

My son got my wife roses and a cute card with a list of coupons to make dad do some work around the house.

Needless to say, I'm not too happy with him right now. However I recognize that he is by far a better man than I


(edited by The Guinness. on 17.2.07 0332)

---

"In Soviet Russia, site fucks you." - drjayphd


Karlos the Jackal
Lap cheong



Since: 2.1.02
From: The City of Subdued Excitement

Since last post: 596 days
Last activity: 23 hours

#3 Posted on | Instant Rating: 8.00
My wife and I went and saw Neko Case (nekocase.com). Good show!

--K


---
Last 5 movies seen: Half Nelson ***1/2 - Marie Antoinette *** - The Departed **** - Ten Wanted Men **1/2 - The Science of Sleep ***1/2
Leroy
Boudin blanc



Since: 7.2.02

Since last post: 657 days
Last activity: 657 days

#4 Posted on | Instant Rating: 5.85
Originally posted by The Guinness.

---

I enjoyed some peppered beef jerky and Yellow Tail Cabernet Sauvignon (I love this brand of cheap wine) that my wife got me.

---


Does someone live near a Trader Joe's?

That Yellow Tail Cab is one of our favorites as well - and I don't think it's bad at all. I just can't do the Two-Buck Chuck anymore.

My girlfriend left this morning to spend a month in Oaxaca to continue her PhD research. Yesterday evening was spent packing her suitcase (insert obvious joke here) and organizing the things that had to wait until this morning. Then, this morning, we left at 6:30a to get to LAX by 9:15a.

Actually, we did have a nice dinner. But no time for anything overly romantic.



---

"Oh my God! They have a shit-load of Cockapoo stuff!"
-Jennifer's greatest quote... ever.
J. Kyle
Banger



Since: 21.2.02
From: The Land of Aloha

Since last post: 11 days
Last activity: 2 days


AIM:
#5 Posted on | Instant Rating: 3.62
X-E's co-Worst Poster of all time!
JKyle.com says:
Won a game of Settlers of Catan.


---
My comic updates on Sunday.


Other new strips:
VM: Relly/Tell Them I Said Hi
Next Men/The Funk Soul Brother/Anonymity

haz
Landjager



Since: 2.1.02
From: Whitby, Ontario, Canada

Since last post: 1100 days
Last activity: 710 days

#6 Posted on | Instant Rating: 6.64
Well, after 17 years of marriage, I am never quite sure what to do...

I decided that since my wife has a new job, I would get in good with all the people she works with and send flowers to her new office. Great in theory...

Then it decides to snow like hell here and she decides not to go into the office. Works from home.

I get an Email from the one person I know at the new office saying she is enjoying my wife's flowers...

Oh well. I tried.


---

There's a World Container with your name on it, and a billion ways to go bezerk!!
JayJayDean
Scrapple



Since: 2.1.02
From: Seattle, WA

Since last post: 569 days
Last activity: 147 days


AIM:
#7 Posted on | Instant Rating: 7.40
I've been working all kindss of hours so I told Mrs. JJD and IJ that since it was Valentine's Day I would meet them for dinner, which hasn't been happening very much, if at all, lately. We kind of did our Valentine's Day-thing Sunday when we went to the Supermall (Note for non-Seattlites: It's not really that "Super".) and I bought Mrs. JJD and IJ new purses and we wnet to Johnny Rocket's for a late lunch.


---

Holy fuck shit motherfucker shit. Read comics. Fuck shit shit fuck shit I sold out when I did my job. Fuck fuck fuck shit fuck. Sorry had to do it....

*snip*

Revenge of the Sith = one thumb up from me. Fuck shit. I want to tittie fuck your ass. -- The Guinness. to Cerebus
Zeruel
Thirty Millionth Hit
Moderator



Since: 2.1.02
From: The Silver Spring in the Land of Mary.

Since last post: 91 days
Last activity: 33 days

#8 Posted on | Instant Rating: 4.05
Took my gal out to a nice dinner after giving her 30 long stem red roses and a bunch sugar-free chocolates.


---
-- 2006 Time magazine Person of the Year --

KJames199
Scrapple
Moderator



Since: 10.12.01
From: #yqr

Since last post: 4 hours
Last activity: 4 hours

#9 Posted on | Instant Rating: 5.84
Stayed at work late, went home, and went to bed early.

My girlfriend lives in a different city so she's not getting her present until she shows up here tonight. I did mail her a card, though.


---
JK
wmatistic
Andouille



Since: 2.2.04
From: Austin, TX

Since last post: 146 days
Last activity: 30 days


AIM:
#10 Posted on | Instant Rating: 3.08
Tried to do something other than flowers for once so I looked for websites that rated/reviewed chocolates and ended up picking the one I found mentioned most

http://www.normanloveconfections.com/valentine-chocolate-2007.htm

Yeah, I thought I had eaten good chocolate before. Nothing, and I mean that more than you know, has ever come anywhere close to this stuff in quality. It's not even fair to consider this and everything else the same thing. They aren't. This is Super Chocolate. I will never eat any other from now on.

Oh we did dinner and ...stuff..too. She got me some nice things for her to wear and Office Season 1 & 2. I'm not sure how I got presents on Valentines Day but I'm not complaining.
samoflange
Lap cheong



Since: 22.2.04
From: Cambridge, MA

Since last post: 1400 days
Last activity: 1392 days

#11 Posted on | Instant Rating: 6.20
Fondue for dinner, wine for her, beer for me, single malt scotch for both, and a rented DVD of Idiocracy.

We do the fancy restaurant deal enough as it is, and we both love fondue, but seldom have it because it's so incredibly messy, greasy, generally unhealthful.

Idiocracy was pretty good in case anyone hasn't seen it.


---

Ken Kennedy debuted a new finisher: Jeff Hardy fans will insist on calling it the Swanton Bomb, but it looks WAY more devastating when not performed by a 180-pound fruitcake.
-Rick Scaia 06.12.2006
spf
Scrapple



Since: 2.1.02
From: The Las Vegas of Canada

Since last post: 654 days
Last activity: 74 days


AIM:
#12 Posted on | Instant Rating: 5.16
I'll third the love of Yellow Tail. The GF and I are partial to the Riesling.

We decided to have a low-key night this year, and just went to a local Persian restaurant, and then I filed her taxes. And it was great :)


---

Now I'll never be able to lead SPF's spfers! (The W)
Deacon Jim
Chipolata



Since: 11.12.03
From: Dallas, TX

Since last post: 1742 days
Last activity: 8 hours


AIM:
#13 Posted on | Instant Rating: 5.43
My wife and I have been married 20+ years. This year we said, "Valentines Day is a stupid holiday, let's not do anything". So, I decided to cook dinner and call that good. The menu ended up being broiled lobster tails, asparagus almondine, and grilled corn-on-the-cob. Dessert was a store-bought heart-shaped creme brulee.

She was shocked, surprised, and happy all at the same time. She took pictures of the meal and emailed them to her friends and family. I scored major-big-time points.

I told that next year I really wasn't going to do anything. I wonder if I can really get away with that now?


---

formerly known as Von Erich
AWArulz
Scrapple



Since: 28.1.02
From: Louisville, KY

Since last post: 5 days
Last activity: 5 days


AIM:
#14 Posted on | Instant Rating: 6.51
I got three packs of random kids valentines and made a "trail from our bedroom door to her real card, so she could followthem when she got up.

and I ordered proflowers 18 roses and a vase. Very Beautiful, and I scored BIG on that. We're going to see the Hugh Grant/Drew Barrymoore film and dinner tomorrow night.


---
http://myspace.com/awarulz

We'll be back right after order has been restored here in the Omni Center.
djp
Morcilla



Since: 16.2.07
From: 3rd Floor, NW window

Since last post: 218 days
Last activity: 121 days

#15 Posted on | Instant Rating: 1.00
Being in central IL, we had about 10-12" of snow and 35 mph winds ... so my wife and I stayed home. We had a couple of New York strips and some wine ... very relaxing.
rinberg
Boudin rouge



Since: 30.1.02
From: South Georgia

Since last post: 2046 days
Last activity: 93 days

#16 Posted on | Instant Rating: 4.78
We exchanged gifts Tuesday night after putting the kids to bed. I got her a dozen roses and some kissy bear thing that lights up and plays music. She got me Norah Jones latest CD (The W at Amazon). We went out Friday night, instead of Wednesday (weeknights are bad for us...), and hit the Chinese buffet and walked around the mall since none of the movies playing appealed to us. We ended the evening by grocery shopping at Wal-Mart at 11 o'clock at night.


---

One of the Thirty-two (or maybe Thirty-four....)!


R-Dub
Mettwurst



Since: 25.8.05
From: Michigan

Since last post: 20 days
Last activity: 15 hours

#17 Posted on | Instant Rating: 2.54
I left my wife a love letter when I left that morning. She had left me one in my computer case. When I got home, I had a Hallmark card and a chocolate rose for her and she had a homemade card and a batch of cookies for me. Then we just laid on the couch together and watched a movie. It was very nice.