Torchslasher
Knackwurst




Since: 17.1.02
From: New F'n Jersey

Since last post: 101 days
Last activity: 101 days

#1 Posted on | Instant Rating: 5.75
This is just so people don't have to piggyback on Guru's thread about July 4'th, but I thought I would see what people did for the fourth.

As for me, my friends and I went to Cooper River in South Jersey and watched a free show from Foreigner (well, with a new lead singer but he sounded similar enough that it was Foreigner to us). I didn't realize that I knew quite that many Foreigner songs as I could only think of "Hot Blooded" at the time (the same thing happened when I saw Earth, Wind and Fire a few July 4'ths ago).

After that was the fireworks, and they were terrific as always. Can't beat a free show, and it certainly beat my other option of seeing the live ECW show in Philly.

What did you do?


---

Click Here (czwfans.com)

For all your CZW and Nickels Trivia information.


"Look guys, it's 'Lake Man!' Hope you can fit into our NARROW office, Mr. Big Lake" --MST3K The Collection V. 7

Click Here (myspace.com)
Promote this thread!
Mr. Boffo
Scrapple



Since: 24.3.02
From: Oshkosh, WI

Since last post: 1789 days
Last activity: 1749 days

#2 Posted on | Instant Rating: 5.12
Foreigner had quite a plane ride ahead of them, because they perfromed at Summerfest in Milwaukee today.

To answer your question, I didn't really do anything for Independence Day. Fireworks don't really interest me, plus our city had them on the 3rd instead. I went to my bosses house, 'cause he was having a cookout. After everyone else left, we watched all the episodes of Jeopardy that they had TIVOed. Then I went home. That was about it.


---

In the real world, WWE believes that no matter what our race, religious creed or ethnic background in America, we all share the common bond of being Americans. American-Arabs are a part of the fabric of America, and they should be embraced by all of us.
Matt Tracker
Scrapple



Since: 8.5.03
From: North Carolina

Since last post: 1 day
Last activity: 1 hour

#3 Posted on | Instant Rating: 6.84
I saw Superman Returns with The Lovely Mrs. Tracker. We then ate at Krispy Kreme and strolled through Home Depot, discussing paint options. The town fireworks display was rained out by a massive thunderstorm. It was low-key.


---

"To be the man, you gotta beat demands." -- The Lovely Mrs. Tracker

My blog will amuse. (heygregory.blogspot.com)
samoflange
Lap cheong



Since: 22.2.04
From: Cambridge, MA

Since last post: 1709 days
Last activity: 1701 days

#4 Posted on | Instant Rating: 6.01
1/4 keg of Sam Adams, bratwursts, buffalo chicken cheese dip, and a $150 Bucket o' Fun from the 'local' NH fireworks store.


---

Ken Kennedy debuted a new finisher: Jeff Hardy fans will insist on calling it the Swanton Bomb, but it looks WAY more devastating when not performed by a 180-pound fruitcake.
-Rick Scaia 06.12.2006
Kevintripod
Banger



Since: 11.5.03
From: Mount Pleasant, Pa.

Since last post: 1 day
Last activity: 10 hours

#5 Posted on | Instant Rating: 5.19
Mowed my lawn, then went with my wife and kids to a 4th of July pool party/cookout at her sisters house. Then at 10 o'clock that night, everyone (including me) shot off their "illegal" fireworks that we all had obtained by driving over the state line into Ohio the previous week.

Then I went home and watched the ECW show that I had recorded while I was at the party.


---

"Oh it's on like Donkey Kong." - Stifler, American Wedding
JayJayDean
Scrapple



Since: 2.1.02
From: Seattle, WA

Since last post: 878 days
Last activity: 456 days

#6 Posted on | Instant Rating: 6.46
Mrs. JJD took IJ to hang out with one of her friends for the day (Mrs. JJD's, NOT IJ's), so I got a lazy Tuesday, which followed a SUPER LAZY three-day weekend.

10:00 - wake up
10:30 - 11:15 - Starbucks with Mrs. JJD & IJ
11:15 - go home - Mrs. JJD & IJ are gone
11:30 - 12:30 - mow lawn and water front yard
12:30 - 2:15 - watch Italy-Germany World Cup match (GOD BLESS AMERICA~!)
2:15 - 2:30 - water side yard and back yard
2:30 - 5:00 - play video games and relax
5:00 - 6:30 - gathered up lawn-watering hoses, went to store, grilled some DELICIOUS Hebrew National 1/4-lb. beef franks, enjoyed with some of Mrs. JJD's pasta salad and chips with Mrs. JJD's ranch dip (Mmmmmmmmmmm...)
6:30 - 11:00 - more video games and relaxing, with an interlude at 10:00-ish to watch fireworks out our bedroom window
11:00 - Mrs. JJD & IJ get home
11:20 - Zzzzzzzzzzzzzzzzzzzzzzzzzzz.


---

"You know what you need?
Some new quotes in your sig.
Yeah, I said it." -- DJFrostyFreeze


Rudoublesedoublel
Frankfurter



Since: 2.1.02
From: Kentucky - Home of the 8 time NCAA Champ Wildcats

Since last post: 222 days
Last activity: 151 days

#7 Posted on | Instant Rating: 6.26
Played golf. Shot 79 - the 4th time in my life that I've broken 80 so "yay me".

Hung out with MRS, grilled some burgers, and even did some laundry. Yes, I know it was wild and don't know how I can top that in the future.


---

University of Kentucky basketball isn't a matter of life and death, it's much more important than that.
Oliver
Scrapple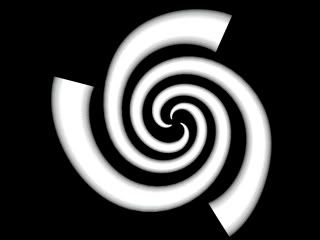 Since: 20.6.02

Since last post: 1208 days
Last activity: 1201 days

#8 Posted on | Instant Rating: 4.70
Well, since we here in Canada don't celebrate the 4th of july, I'll say what I did on Canada Day (July 1)....I worked.

However, for double time and a half? Why not.


---
Life is not measured by the number of breaths we take, but by the number of moments that take our breath away.
Lexus
Andouille



Since: 2.1.02
From: Stafford, VA

Since last post: 4 hours
Last activity: 4 hours

#9 Posted on | Instant Rating: 5.30
Went into work, where we had a security staff of 7, a bartender, a cocktail waitress, the owner, and zero customers. Stood outside with a few coworkers watching a few fireworks shows happening at different locations throughout Fredericksburg but were visible from Sam's. I shot pool, watched bits and peices of ECW, was let off at 11 and had two White Russians.


---

Hold nothing sacred and you'll never be dissapointed. Especially not this statement.
too-old-now
Bockwurst



Since: 7.1.04

Since last post: 2636 days
Last activity: 1561 days

#10 Posted on | Instant Rating: 6.50
I rescued/adopted a dog from the pound. She's a black lab mutt mix. The kids want to call "Lily", but I don't think it fits her. I am calling her "268" since that was her number at the pound.

I got vetoed when I suggested calling her Cujo or Fang.

So, since she is not housebroken I spent the 4th cleaning up doggie mess.
Wpob
Bierwurst



Since: 21.11.02
From: Williston Park, NY

Since last post: 17 hours
Last activity: 17 hours

#11 Posted on | Instant Rating: 3.53
I took all 4 kid-zles to Carvel for ice cream and then for a walk. Went for a swim in the pool with the kids and then int he basement to excape the heat. Later, we did cereal for breakfast (a kis-zle fav) and enjoyed the comedic stylings of Chicken Little. Put the two younger kid-zles to bed (3 and 1 1/2) and kept the older two (8 and 7) up so they could watch the fire works. They would run outside to watch them in person and then run back inside to watch the macy's Fire Work display on TV. They love fire works (me not so much). Then off to bed for them at 10 and ECW for me.

(The one thing I kept thinking to myself is how much kids love fireworks. It doesn;t matter what they look like, they love 'em.)

A little Mission Hill at 11 and then off to bed to the fading sounds of fireworks from the block.

A good day all in all.




---

Give me a Sandwich and a Douchebag and there's nothing I can't accomplish!
Corajudo
Frankfurter



Since: 7.11.02
From: Dallas, TX

Since last post: 1443 days
Last activity: 946 days

#12 Posted on | Instant Rating: 4.75
Our neighborhood had a parade in the morning, so we put the kids in their wagon and walked in the parade. The fire truck was quite the hit. Then, we went to my sister-in-law's house for a family celebration (smoked brisket, grilled hot dogs, etc.) and then got home to bathe the kids. After the kids crashed at 8 and the wife crashed at 8:30, I watched the replay of the Italy-Germany game. What a game. Luckily, we can see two different firework shows from our house, so after the game, I watched fireworks. The best part was the I didn't even have to leave the air conditioning to do so.

All in all, a great day and a lot of fun.


---

"Teach children that they have great potential because they are human." -Warrior

DrDirt
Banger



Since: 8.10.03
From: flyover country

Since last post: 239 days
Last activity: 141 days

#13 Posted on | Instant Rating: 7.99
Worked all morning. Mowed the yard and other house stuff in the pm. Mrs. Dirt and daughter rode the horses and worked on getting ready for the county fair next week. That evening we went to the community band our daughter plays French horn in play their July 4 concert. Actually pretty good and very small town America. The best part was about 500 showed up to listen. Then ice cream and off to bed.


---

Perception is reality
DarkRenegade
Bockwurst




Since: 19.5.02
From: YOUR MOTHER!

Since last post: 4089 days
Last activity: 1849 days

#14 Posted on | Instant Rating: 5.86
Behold the "Wise" Words of Renegade Raine, the Bishounen Hunter:


Well, originally just my mother, my three siblings, and I were planning to do something (mother never elaborated on what that something actually was), but then mom decided not to go.

I didn't want my siblings to miss the fireworks though, so I took them, one of my cousins, and one of grandma's foster kids down to the park to watch them. And one of my other cousins joined us down there. Even if we wound up sitting on the baseball diamond (as I found the spot I originally picked was bad, because of a big ass tree), I was satisfied with hanging around the kids. Even if all the other adults were lame this year. :p


---

Preview Jeff Hardy's Mexican Juice Bar!
Go to http://jkyle.com/ : He's got lesbian strippers there!
tricia
Bauerwurst



Since: 5.11.05

Since last post: 147 days
Last activity: 9 days

#15 Posted on | Instant Rating: 4.54
The good news is that the Husband is still alive. On Friday June 30th, we went to a local Laundromat to wash a bedspread that the cats had barfed on. Afterwards, we went to a local restaurant and the Husband ate their chicken. Husband had spent the Friday pulling his boat out of the river where it is usually docked and cleaning it and preparing it on the boat trailer. On Saturday, we pulled the boat to his sister's home in Oshkosh; Husband wanted to go boating on the lake there with his sisters. After we got to Oshkosh he started to feel bad and then stared to barf and poop. He got food poisoning; we think it is from the chicken on Friday. So he spent the next two days in his sisterís house feeling like he was going to die and barfing and pooping. The poor guy didn't even get to put his boat in the lake or see his Dad. I felt bad for him and at one point nearly took him into the hospital ER so they could put an IV in him and get him some fluids. Husband drank a lot of Gatorade during his ordeal, which helped an awful lot. On Sunday, Husband felt well enough for me to leave him alone, so I went with his sister and co. to Sawdust days in Oshkosh. In spite of Husband's sickness, and the muggy heat, I still had fun wandering around and shopping. On Monday, Husband was still feeling crappy, but well enough to drive us back home. He was feeling much better on Tuesday when he dragged me kicking and screaming (ok maybe not!) on the boat to see the fireworks. We drove the boat south into town and watched the city fireworks on the boat in the city park lagoon on the river.

(edited by tricia on 9.7.06 1126)

---

tricia @@@:)
rinberg
Boudin rouge



Since: 30.1.02
From: South Georgia

Since last post: 2355 days
Last activity: 401 days

#16 Posted on | Instant Rating: 4.98
We were on vacation in Kissimmee for the whole week, so we floated in the pool and watched Disney's fireworks. Earlier in the day we raced go-karts and floated in the pool some more. Since the condo didn't allow fireworks on the property, we set off some flash boom bang when we returned home Saturday night. The only downside: I have a week's worth of TiVo to catch up on. My problems should always be this good....


---

"Programming today is a race between software engineers striving to build bigger and better idiot-proof programs, and the Universe trying to produce bigger and better idiots. So far, the Universe is winning." --Rick Cook