britishiles
Head cheese



Since: 22.7.05
From: Tulsa, OK

Since last post: 1331 days
Last activity: 1301 days

#1 Posted on | Instant Rating: 3.44
I can't remember if it has been posted or not. If it has I apologize.

I will start...

For my 15th wedding anniversary, my wife and I are going on a week long cruise out of Galveston, TX and going to Montego Bay, Jamaica, Grand Cayman Islands, and Cozumel, Mexico. We have been on 2 other cruises before but this year we sprung for the cabin with the balcony on the starboard side.

Anyone else have big vacation plans?


---

www.oklafan.com
Big Show: Why is he getting the Intercontinental Title shot and not me?
RVD: Ahhh...maybe 'cause you're a tool.
Big Show: Look. I am 7'2". I am 500 pounds. I'm a giant.
RVD: Oh ok. You're a giant tool.
Promote this thread!
Matt Tracker
Scrapple



Since: 8.5.03
From: North Carolina

Since last post: 5 days
Last activity: 2 days

#2 Posted on | Instant Rating: 6.86
My parents-in-law have asked us to go with them on a South Africa tour. They just got back from a rail tour of the area last week, and my wife went with them to visit her Peace Corps sister-in-law two years ago. I'm curious about going, but the price (about $3,000 each) is discouraging.


---

"To be the man, you gotta beat demands." -- The Lovely Mrs. Tracker

My blog will amuse. (heygregory.blogspot.com)
Socks
Landjager



Since: 25.6.02
From: Ottawa

Since last post: 844 days
Last activity: 720 days

#3 Posted on | Instant Rating: 6.27
I am off to England to see family for a month in September. Hopefully, I will find sometime to hit the train and get over to Europe for a week or so.


---

What is the speed of dark?!
Kevintripod
Banger



Since: 11.5.03
From: Mount Pleasant, Pa.

Since last post: 7 days
Last activity: 20 hours

#4 Posted on | Instant Rating: 5.12
Probably will take the kids for the very first time to Niagra Falls and also see the historical sites in Philadelphia and Valley Forge.

Then later in August I'll be taking the family and visiting my friend and his family in Virginia Beach for a few days, then maybe stay a couple of nights in Ocean City, Md. on the way home. Maybe also spend the day seeing the sites in Washington D.C.


---

"Oh it's on like Donkey Kong." - Stifler, American Wedding
Oliver
Scrapple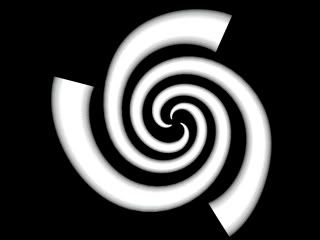 Since: 20.6.02

Since last post: 1176 days
Last activity: 1169 days

#5 Posted on | Instant Rating: 4.69
I'm planning a week long visit to Utah for sometime this summer or fall.

Outside of that, I think next spring is my high school reunion, which I may attend (though Toronto's not much of a vacation spot to me since I grew up there).

But yeah, Utah's my next big trip.


---
Life is not measured by the number of breaths we take, but by the number of moments that take our breath away.
Gugs
Bierwurst



Since: 9.7.02
From: Sleep (That's where I'm a viking)

Since last post: 1823 days
Last activity: 951 days

#6 Posted on | Instant Rating: 4.91
Nothing definite yet, but we're talking about a big ass roadtrip. Starting in Fitchburg, we'd go first to Cooperstown, then out to Syracuse (to check out the school there...I heard a rumor they might have a semi-decent communications program), then down along the Great Lakes to Cleveland and Chicago (catching games at Jacobs Field and Wrigley, and if the Sox are in town to play the other Sox that place too), then back kinda horizontally so that we can head for Gettysburg, Baltimore and Washington (maybe seeing the Nats play at RFK, definitely taking in a game at Camden). Of course, exactly zero (0) percent of this is guaranteed, but it would be totally awesome.


---

This will get added at the end of each post you make, below an horizontal line. This should preferably be kept to a small enough size.
dwaters
Bierwurst



Since: 16.10.02
From: Connecticut

Since last post: 21 days
Last activity: 7 days

#7 Posted on | Instant Rating: 3.45
Originally posted by Gugs

---

then out to Syracuse (to check out the school there...I heard a rumor they might have a semi-decent communications program)

---


This graduate of that communications school might agree with that rumor. Of course it's been (gasp)14 years - so I don't know how it is now.

In a couple weeks I'm going to the National Sweepstakes Convention (for people who enter sweepstakes as a hobby)in Scottsdale, Arizona. Yeah, Arizona in late June. At least we'll be indoors most of the time. I'm going to see the Diamondbacks play the Angels while there.




---

"Bring us an Awesome Blossom. Extra Awesome"
-"The Office"'s Michael Scott, ordering at Chili's.


Spaceman Spiff
Knackwurst



Since: 2.1.02
From: Philly Suburbs

Since last post: 60 days
Last activity: 22 hours

#8 Posted on | Instant Rating: 4.05
Baseball roadtrip w/ 2 buddies. We'll fly into Chicago, then drive immediately to St. Louis. From there, we go to Kansas City, then back to Chicago. We'll hit up the Royals, Cardinals (vs. Phillies), and finally the White Sox. In addition, we'll probably also take in the Negro League Hall of Fame, the Field of Dreams field, some college campuses in that area (U. of Illinois, U. of Iowa), and whatever else looks like fun to do along the way. Maybe a minor league game or 2. All over the course of a week.


---
mountinman44
Sujuk



Since: 8.5.02
From: San Diego, CA

Since last post: 2556 days
Last activity: 871 days

#9 Posted on | Instant Rating: 5.76
I'm heading to Detroit at the end of the month to visit my brother. We are going to the US Grand Prix in Indianapolis. Then I will play lots of golf.


---

"If you can't believe what you read in the comic books, what can you believe?" -- Bullwinkle

I am Rob!!! (360.yahoo.com)
AWArulz
Scrapple



Since: 28.1.02
From: Louisville, KY

Since last post: 36 days
Last activity: 21 days

#10 Posted on | Instant Rating: 6.64
I am on vacation this week - my family and I are working at a kids summer camp - ok, volunteering, my daughter says.

At then end of the month, I'll take another week and my family is going to our demonination's church convention together. I already had a week where we worked on my father in law's house.

So I have another week. Probably at Christmas time. Just time to do nothing.


---


We'll be back right after order has been restored here in the Omni Center.