DJ FrostyFreeze
Scrapple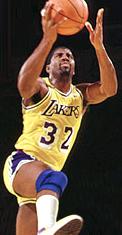 Since: 2.1.02
From: Hawthorne, CA

Since last post: 156 days
Last activity: 2 days

#1 Posted on | Instant Rating: 6.07
The fancy-schmancy restaurant my wife likes was all booked up for tonight (Feb 14) when I called for a reservation last week, so we went out for our Alentine's dinner last night (Feb 13)instead. I always love going out for dinner, and dressing up for a fancy place every once in awhile is fun too, so I didnt mind the big bill too much.

Luckily for me my wife is a cheapskate, so she told me not to get her anything else besides the dinner. She even got upset when I told her I bought her a Boston College t-shirt online as her gift.


---


083177
Promote this thread!
El Nastio
Banger



Since: 14.1.02
From: Ottawa Ontario, by way of Walkerton

Since last post: 3 days
Last activity: 16 hours


ICQ:
#2 Posted on | Instant Rating: 6.80
Someone in my mom's work office gave her 25 bucks wroth of gift certificates for Cineplex theatres. Problem is; nearest theatre for my mom to go to is an hour away. So she gave them to me to use with my girlfriend, which is a sweet deal (my unemployment means we don't go out much).


So the plan is to take her out to see a movie and probably get her a scented candle or something.


---

To celebrate the passing of the Troll Amnesty (and for otherwise no reason at all), I present to you the very best of Trolling here on The W. This Troll Moment of the Week is brought to you by;

"Tha Puerto Rican" , who brought us such pieces as wisdom as: "The WWF Sucks! Okay! I'm sick and tire of the net hinting at that. I'll just fucking say it. IT SUCKS! IT SUCKS! IT SUCKS WORSE THAN IT DID IN THE EARLY 90's! IT'LL NEVER GET BETTER AND THE WWF WILL BE OUT OF BUISNESS BY 2003! THE WWF SUCKS! SUCKS! SUUUUUUUUUUUUUUUUUUUUUCCCCCCCCCCCCCCKKKKKKKKKKSSSSSSSSSSSSS!!!!!! There, I feel better now."

Click Here (The W) to read the rest of it!

BXVI
samoflange
Lap cheong



Since: 22.2.04
From: Cambridge, MA

Since last post: 1706 days
Last activity: 1698 days

#3 Posted on | Instant Rating: 5.81
I made my girlfriend lunch today and instead of cubing all of the tofu I cut one chunk into a vaguely heart-like shape.


---

HBK: Youíre flat broke arenít you?
MJ: Please let me wrestle on RAW!
HBK: Fine, but I ainít weariní no fruity tassels.
MJ: Are these your mirror pants?
HBK: Give me those!

RAW Satire - 03.14.2005
Leroy
Boudin blanc



Since: 7.2.02

Since last post: 963 days
Last activity: 963 days

#4 Posted on | Instant Rating: 4.79
My girlfriend teaches until 8pm tonight, so she'll see flowers on her desk when she gets home.

We went out Saturday night to "celebrate" with a modest dinner at a restuarant she enjoys, but that's about it. We're both a bit too busy to make a big deal out of Valentine's Day.


---

"Those of you who think you know everything are annoying to those of us who do."
David Brent, The Office

"Oedipus ruined a great sex life by asking too many questions."
Stephen Colbert, The Colbert Report
rinberg
Boudin rouge



Since: 30.1.02
From: South Georgia

Since last post: 2352 days
Last activity: 399 days

#5 Posted on | Instant Rating: 4.35
MY original plans were for us to go out this past weekend. Babysitter fell through, but I gave Mrs. rinberg a box of chocolates and a card anyways. Today, Valentine's Day, I stopped by her workplace before she got there and left flowers for her. HOPEFULLY, this coming weekend we'll try again for the night out. For us that usually means dinner & a movie. Just being able to sit through a movie without 3 trips to the bathroom and 10 questions per hour is awesome.


---

"The most likely way for the world to be destroyed, most experts agree, is by accident. That's where we come in; we're computer professionals. We cause accidents." - Nathaniel Borenstein

ekedolphin
Scrapple



Since: 12.1.02
From: Indianapolis, IN; now residing in Suffolk, VA

Since last post: 8 days
Last activity: 5 hours

#6 Posted on | Instant Rating: 2.29
Heh, I just got up, I'm working for five and three-quarter hours, and then Mom and I will probably go to a restaurant after I get off work.
---
"Yes, the new plan will still involve rocket skates."
--Nale, The Order of the Stick
Five-Time W of the Day (5/27/02; 7/3/02; 7/30/04; 8/28/04; 12/16/05)
The Only Five-Time (and Last) N.E.W. World Heavyweight Champion
Certified RFMC Member-- Ask To See My Credentials!
JayJayDean
Scrapple



Since: 2.1.02
From: Seattle, WA

Since last post: 875 days
Last activity: 453 days

#7 Posted on | Instant Rating: 6.25
Please allow me to cast a vote for "let it be the 15th already."


---

"You know what you need?
Some new quotes in your sig.
Yeah, I said it." -- DJFrostyFreeze


cfgb
Bierwurst



Since: 2.1.02
From: Ottawa, Ontario

Since last post: 273 days
Last activity: 4 days

#8 Posted on | Instant Rating: 5.02
My girlfriend works with me ...

So I swiped her car keys this morning, and got approval to leave at noon for a couple hours. Went out shopping for various Women Body Things That Smell Like Stuff, massage oils (to be used on ME for being so generous for having bought it), flowers, candy, da works - AND picked up some fresh fish from LaPointe's (best fish in Ottawa) which I will make for dinner with wine.

With any luck, my present will be delivered after dinner. Assuming the oils don't give her a headache.
spf
Scrapple



Since: 2.1.02
From: The Las Vegas of Canada

Since last post: 960 days
Last activity: 380 days

#9 Posted on | Instant Rating: 5.57
Normally I am not someone who does things for V-day.

That said...my GF has put up with 9 months of me being a basket case when I have bad weeks playing poker. She's seen me put more than one hole in my wall after some donkey hangs around with bottom pair because "he had a feeling."

So when I had a very good week last week and made a hefty cashout, I decided to treat her to a special night.

http://www.signatureroom.com/InTheNews/default.cfm?PID=3

If we're still together next Feb. 14 it's pizza and movies, but for one time, I'll go the cheeseball route.
Gugs
Bierwurst



Since: 9.7.02
From: Sleep (That's where I'm a viking)

Since last post: 1852 days
Last activity: 981 days

#10 Posted on | Instant Rating: 5.65
Well, I WAS going to continue my tradition of starting the annual thread, but now that's gone. Oh, well. I'll join the "Can't Wait 'Til Wednesday" group.


---

This will get added at the end of each post you make, below an horizontal line. This should preferably be kept to a small enough size.
DrDirt
Banger



Since: 8.10.03
From: flyover country

Since last post: 236 days
Last activity: 138 days

#11 Posted on | Instant Rating: 7.52
We have an exciting day planned. My wife is working late covering a government meeting for the paper. My daughter is playing in the pep band for the game and our Lions club is taking tickets. After 25 years of marriage we are okay with it.


---

Perception is reality
dunkndollaz
Banger
Back to Back Survivor



Since: 3.1.02
From: Northern NJ

Since last post: 25 days
Last activity: 3 days

#12 Posted on | Instant Rating: 6.76
I'll be heading home soon to cook dinner for the wife & kids - give cards & chocolate hearts to everyone - read bedtime stories to the kids and then watch the Olympics with my wife

Nothing spectacular or really that much out of the ordinary...


---

Hey Crab Man !
Brian P. Dermody
Liverwurst
Moderator



Since: 20.9.02
From: New York, NY

Since last post: 2272 days
Last activity: 1694 days

#13 Posted on | Instant Rating: 8.49
My beloved came to town for the massive snowstorm, which was romantic enough after she came to terms with missing a day's work.

So we pounded out her essay for her applications (she's seeking her second Master's) and then had a lovely salmon dinner I prepared.

There was also, obviously, much cuddling done, as 200 miles tends to keep that from happening.


---
New look, same jackass.

Reward TV -- TV just got better!
drjayphd
Scrapple
Moderator



Since: 22.4.02
From: Outside of Boston

Since last post: 64 days
Last activity: 14 days


ICQ:
#14 Posted on | Instant Rating: 7.06
You wanted the best, you got... Out of Context Quote of the Week.
"Because personally if I was being choked by Ric Flair, my personal reaction would be well, "Glrrrrkkk, can't breathe" but after that... "Man, I'm being choked out by Ric Flair, this is so cool." and then some more "Gllllrrrrk, can't breathe."" (Llakor)


---
A whole lot of work for me, not so much for her. But we went out yesterday to get obscenely expensive Jeritron 5000's chocolate-covered strawberries, and I gave her the set of Valentine's day Bearistas (Starbucks bears).

gugs: I guess you could revive the tradition of the Boba Fett towel...


---
Dexley's Midnight Jogger
Pepperoni
Moderator



Since: 10.10.02
From: New Hampshire

Since last post: 1597 days
Last activity: 1511 days

#15 Posted on | Instant Rating: 7.91
I ate a bunch of chocolates that someone else got at work and didn't want. They were really good.

Also, I sent my wife flowers, candy and a stuffed bear.
JohnPi
Haggis



Since: 2.1.02
From: Highland, Michigan

Since last post: 3516 days
Last activity: 1024 days

#16 Posted on | Instant Rating: 7.29
I texted my wife "you too" after she texted me "Happy Valentines day" because I'm in Mexico and she's in Michigan. That pretty much sums up our great plans. Then again, I wouldn't have done much more if we were in the same area code.
Mr Heel II
Lap cheong



Since: 25.2.02

Since last post: 106 days
Last activity: 4 days

#17 Posted on | Instant Rating: 5.67
I picked up a Cold Stone Creamery ice cream cake on the way home, presented it to Wife #1 and wished her a happy Valentine's day.

"But I didn't get you anything!" she said.

"Well that goes without saying," I said.

WOW did that get a surprised look on her face.

Mighty tasty cake, though. Smiling Counter Girl said they had a huge (and sort of unexpected) run on cakes through the day. "Guys have been picking them up all day."

It cost almost as much as our last dinner out...and that was at Red Lobster. But they put it in a really cool huge red sack, Wife #1 was almost as impressed with it as she was with the cake itself.

I also made some excellent steaks.

I have to say I was shocked at how many women got flowers at the office today. I held the door open for probably a half dozen delivery guys myself...and I'm hardly ever near our entrance.
Kevintripod
Banger



Since: 11.5.03
From: Mount Pleasant, Pa.

Since last post: 2 days
Last activity: 2 hours

#18 Posted on | Instant Rating: 5.11
The wife and kids wanted me to take them too Pizza Hut for Valentine's Day dinner.....so who am I to go and deny their request.

I used to always get my wife a big heart shaped box of chocolate, but she told me to stop last year because she gets a ton of candy as it is from the elementary school children that she teaches. So instead I took her out clothing shopping and let her pick out a $100 worth of clothes.


---

"Oh it's on like Donkey Kong." - Stifler, American Wedding
Crimedog
Boerewors



Since: 28.3.02
From: Ohio

Since last post: 4045 days
Last activity: 4035 days

#19 Posted on | Instant Rating: 0.00
White Castle
J. Kyle
Banger



Since: 21.2.02
From: The Land of Aloha

Since last post: 25 days
Last activity: 6 hours

#20 Posted on | Instant Rating: 4.10
X-E's co-Worst Poster of all time!
JKyle.com says:
I finished reading Dracula and am starting on the Tattoer.

Lit classes are a whore.


---
My comic updates on Tuesday, Thursday, and Sunday.
--

Other new strips:
Brave New World/Epiphany-Esque
WELCOME TO NARNIA/ERAS/RESOLUTIONS II

Originally posted by cranlsn

---

You haven't lived until you've had to wake up for an exam after listening to an all night marathon of squirrel passion.

---
Pages: 1 2 Next