dunkndollaz
Banger
Back to Back Survivor



Since: 3.1.02
From: Northern NJ

Since last post: 36 days
Last activity: 14 days

#1 Posted on
From the pages of today's NY Post -

October 14, 2002 -- A man "surfing" on top of a subway train was critically hurt when he hit his head on a beam, tumbled to the tracks and was run over early yesterday, police said.
Nasad Alesky, 35, was riding on the roof of a northbound No. 1 train at 2:40 a.m. when the accident occurred as the train reached the 181st Street station, cops said.

He struck an overhead beam and fell onto the tracks, and the wheels of the train ran over him.

Alesky, who is from Staten Island, was taken to Harlem Hospital.

Investigators determined that Nasad had been riding between cars when he decided to climb onto the roof of the moving train and go "subway surfing."



Of course his family will probably sue the city for mega-bucks claiming there should have been a warning against riding on top of the trains.





---

5 Time 5 Time 5 Time 5 Time 5 Time Wiener of the Day Runner-up
Promote this thread!
Stephanie
Landjager



Since: 2.1.02
From: Madison, WI

Since last post: 1976 days
Last activity: 31 days

#2 Posted on | Instant Rating: 5.22
Originally posted by dunkndollaz

---

Of course his family will probably sue the city for mega-bucks claiming there should have been a warning against riding on top of the trains.

---


Most likely. Even though it served that idiot right for doing something so completely stupid.

Steph


---

I'm going twenty-four hours a day...I can't seem to stop
- "Turn Up The Radio", Autograph
evilwaldo
Lap cheong



Since: 7.2.02
From: New York, NY

Since last post: 4863 days
Last activity: 4643 days

#3 Posted on | Instant Rating: 0.00
If he dies this should go to the Darwin Awards.






---

These commercials are superfine because they pay for the production costs of putting CHRIS MOTHERFUCKING BENOIT on my GODDAMN TV SCREEN! I will GO GREYHOUND! I am thinking OUTSIDE THE BUN! – Dean Rasmussen 8/1/2002 Smackdown Workrate Report
Feely
Merguez



Since: 6.10.02
From: Long Island, NY

Since last post: 1712 days
Last activity: 2 days

#4 Posted on
35? Damn, he's not even a YOUNG moron.


---

-Feely
ekedolphin
Scrapple



Since: 12.1.02
From: Indianapolis, IN; now residing in Suffolk, VA

Since last post: 9 days
Last activity: 1 day

#5 Posted on | Instant Rating: 4.52
...And then there are those who seem to be a waste of a perfectly good human body...
---
"I've been waiting long for one of us to say,
'Save the darkness, and let it never fade away.'"
--a-ha, "The Living Daylights", theme from The Living Daylights
Two-Time, Two-Time Randomly Selected Weiner of the Day, 5/27/02 and 7/3/02
Fuzzy Logic
Summer sausage



Since: 31.3.02
From: Happy Valley - Goose Bay, Newfoundland and Labrador, Canada

Since last post: 4672 days
Last activity: 4396 days


ICQ:
#6 Posted on
but it's not a waste if'n he's signed his organ donor stuffs and talked it over with his fambly and they'll honor his organ donor wishes, and he dies. and has a good liver, lungs, heart, corneas and other transplantable parts.

remember, sign your donor card, even if you aren't a moron.


---

Jack Valenti fears NASH, EATER OF non-CHILDREN~!
Jaguar
Knackwurst



Since: 23.1.02
From: In a Blue State finally

Since last post: 20 days
Last activity: 20 days

#7 Posted on
Yes, because you may be killed by a moron.

-Jag


---
With poison running through your veins, and death marching solemnly towards you, heroic acts become more of a necessity as you see your time dwindling.

Vanquishing your enemies, making amends to those you have wronged, and leaving words of love and kindness for those around you become second nature as your own mortality looms

However, true strength lies not in these last desperate acts, but in the actions of one who has to get out of bed the next day and face the consequences of doing that which you believe is right.
MoeGates
Boudin blanc



Since: 6.1.02
From: Brooklyn, NY

Since last post: 12 days
Last activity: 5 days

#8 Posted on
If you're going to do that, you should really do it on the elevated lines.

If I had a nickel for every stupid subway thing I've done in my life, well, I'd at least have enough for a cup of coffee. But that one really takes the cake.


---

Expressing myself EVERY day - but especially on July 22, 2002!
zoggy1
Chorizo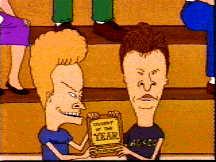 Since: 1.3.02
From: Silicon Valley, California

Since last post: 4999 days
Last activity: 4593 days

#9 Posted on
He must have been inspired by all those train fight scenes in the movies...Speed, Mission Impossible, James Bond
movies, Back to the Future 3, Men in Black 2...

reminds me of an old simpsons episode:
Bart: What happened to your arm?
Army dude: Let me put it this way. The next time the teacher tells you to keep your hands inside the school bus, you do it!




---

Press [Enter] to exit.
Hit [Escape] to return.
Dahak
Frankfurter



Since: 12.5.02
From: Junction City OR.

Since last post: 3481 days
Last activity: 3134 days

#10 Posted on
If he lives they should force him to get a vasectomy. No need to drag down the gene pool.


---

Marge I am just trying to get into heaven not run for Jesus.