What did you give for Christmas this year?
For my sister, I got her the complete series of
Firefly
(which, unfortunately, only lasted one season), and its sequel movie,
Serenity.
She just moved into a new place, and last I heard they hadn't gotten the TV and DVD player hooked up yet to watch it. But I think she'll really enjoy them.
---
"But someone has to pay for what's happened here, and I don't want that someone to be me."
--Gul Dukat,
Star Trek: Deep Space Nine
Certified RFMC Member-- Ask To See My Credentials!
Co-Winner of Time's Person of the Year Award, 2006
Promote this thread!
AWArulz
Scrapple



Since: 28.1.02
From: Louisville, KY

Since last post: 4 days
Last activity: 2 days

#2 Posted on | Instant Rating: 5.64
To the wife, Arabian Perfume - a recent tradition since I made a visit to Dubai a few years back

To the son - Tools of various sorts

to the Daughter and Son in law - trendy shirts


---

We'll be back right after order has been restored here in the Omni Center.

That the universe was formed by a fortuitous concourse of atoms, I will no more believe than that the accidental jumbling of the alphabet would fall into a most ingenious treatise of philosophy - Swift
El Nastio
Banger



Since: 14.1.02
From: Ottawa Ontario, by way of Walkerton

Since last post: 39 days
Last activity: 5 days


ICQ:
#3 Posted on | Instant Rating: 3.81
Money is a bit tight this year, so the list is pretty sparse.

- To my wife, cash money because she wants some software upgrades for some of her music composition software.

- My son is a December kid, so he didn't get anything this year as we spent solid money on his birthday (the 19th).

- Family friend got a book.


---
"You can't put a price on integrity"
Wpob
Bierwurst



Since: 21.11.02
From: Williston Park, NY

Since last post: 99 days
Last activity: 9 days

#4 Posted on | Instant Rating: 4.81
(deleted by Wpob on 31.12.16 2254)
StaggerLee
Scrapple



Since: 3.10.02
From: Right side of the tracks

Since last post: 79 days
Last activity: 79 days

#5 Posted on | Instant Rating: 1.63
My wife and I agreed that we would count our Vegas trip a few weeks ago as our gift to each other. Then I ended up getting her tickets to see Lionel Richie and Mariah Carey, and a very warm blanket for our perpetually cold basement/TV Viewing area.

Gave our inlaws kids a bunch of loud toys. But the biggest hit was a scooter thing that is square with handles that you sit on and push yourself around.

My father in law got a Go Pro because he wants to use it while hunting.
My mother in law got the annual calender with all the family photos on it.
dunkndollaz
Banger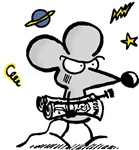 Since: 3.1.02
From: Northern NJ

Since last post: 294 days
Last activity: 281 days

#6 Posted on | Instant Rating: 6.94
I gave my wife a Zuccarello jersey to wear to our next Rangers game together


---

I know my kids are trying to kill me




David Adams
Kishke




Since: 2.1.02
From: NJ

Since last post: 160 days
Last activity: 52 days

#7 Posted on
Originally posted by dunkndollaz

---

I gave my wife a Zuccarello jersey to wear to our next Rangers game together

---


She's a lucky woman. I have to try that with my wife.