StaggerLee
Scrapple



Since: 3.10.02
From: Right side of the tracks

Since last post: 3 days
Last activity: 18 hours

#1 Posted on | Instant Rating: 1.56
Yes, US Navy 1989-2002

(edited by StaggerLee on 24.8.05 1040)
Promote this thread!
PsychoticMidget
Polska kielbasa




Since: 2.12.04
From: Detroit, MI

Since last post: 4401 days
Last activity: 4401 days

#2 Posted on | Instant Rating: 2.77
Yes, United States Marine Corps 2001-2003. It's only half of my enlistment because my recruiter forgot to secure a waiver for my past Ritalin useage (a misdiagnosis I might add) and when I went in for a physical one day, I mentioned the useage in response to a questionnaire and because of some wierd policy was honorably discharged about two weeks later.

I hate that recruiter.


---

We're the middle children of history...no purpose or place. We have no Great War, no Great Depression. Our great war, our defining crucible, is a spiritual war.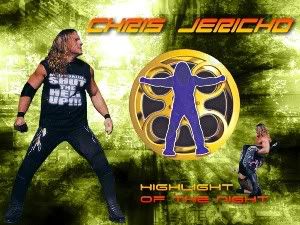 Oliver
Scrapple



Since: 20.6.02

Since last post: 1150 days
Last activity: 1144 days

#3 Posted on | Instant Rating: 2.61
Yes; Army Reserves for a year...1997-1998


---

I miss Alberta. Yes...seriously.
KJames199
Scrapple
Moderator



Since: 10.12.01
From: #yqr

Since last post: 18 hours
Last activity: 2 hours

#4 Posted on | Instant Rating: 6.30
I have never been in the military and I don't imagine I ever will be.

Thanks for protecting my liberties and freedoms at the expense of your own personal safety, SUCKERS


---
JK
AWArulz
Scrapple



Since: 28.1.02
From: Louisville, KY

Since last post: 10 days
Last activity: 4 days

#5 Posted on | Instant Rating: 6.13
Yep, Army MP from October 1975 to July, 1979, then reserves to 95. Did tours in Korea and two years at the Presidio of San Francisco, which was one sweet place to live in the late 70s. Then hooked up with SFPD after that before back to the midwest.


---

We'll be back right after order has been restored here in the Omni Center.
Deacon Jim
Chipolata



Since: 11.12.03
From: Dallas, TX

Since last post: 1994 days
Last activity: 1 min.

#6 Posted on | Instant Rating: 4.76
I don't think I would ever join voluntarily. I was too young for the Viet Nam era draft and I was too old for the current selective service registration. I believe that there are only a few years of people who fall into this crack, people who have never registered in any way for selective service.
The Thrill
Banger



Since: 16.4.02
From: Green Bay, WI

Since last post: 1469 days
Last activity: 103 days

#7 Posted on | Instant Rating: 4.25
God bless the men of 2nd Bn, 127th Inf, 32d "Red Arrow" Brigade, WI Army Nat'l Guard...good luck, and come home soon.

Yep'er. 1992-1998: 3IU (unit level communications repair), 2nd Battalion, 127th Infantry, 32d "Red Arrow" Infantry Brigade, Wisconsin Army National Guard. (That's our unit crest you see to your left as my avatar.)

I used to maintain radio, intercom, and field telephone systems in M113A2 and M113A3 armored personnel carriers, and HMMWV's, too (Hummers to you civilians.) :-)

Stuff like this...


(RT-524 Army FM radio in a vehicular config. This sucker's 61 pounds.)

...and this.


(Junction box for M113A3's intercom system)

Split time between battalion HQ in Appleton, motor pools in Green Bay, Oshkosh and Fond du Lac, and Annual Training at Fort McCoy.

Basic @ Fort Jackson, Columbia, SC (go watch Danny DeVito's Renaissance Man...other than changing the fort's name, that's where I did boot camp: from the post HQ to the water tower to the confidence course, it's the real deal I was actually at in '93); AIT at Fort Gordon, Augusta, GA.

My old unit just arrived in Iraq...kick terrorist ass and come home soon, boys.


---
Rebecca Louise Ross
1947-2005
R.I.P., Mom...

www.pancreatic.org
Brian P. Dermody
Liverwurst
Moderator



Since: 20.9.02
From: New York, NY

Since last post: 2217 days
Last activity: 1640 days

#8 Posted on | Instant Rating: 9.01
I haven't served, apart from a brief stint in the KISS Army.

I'm by no means opposed to serving my country in some degree, but I'd make a lousy soldier.

My old man enlisted after high school and ended up a radar tech in South Korea. The day he shipped out was the day his draft card arrived telling him basically to go to Vietnam and get shot at.

He's told me some stories about old army buddies and NCO club antics and refers to the whole thing as a thrilling and unforgettable time that he wouldn't wish on anyone.


---

Operation Hot Mother is underway.

OndaGrande
Boudin rouge



Since: 1.5.03
From: California, Home of THE LAKERS!

Since last post: 499 days
Last activity: 63 days

#9 Posted on | Instant Rating: 2.21

US Coast Guard 1989-1994
Back in NH (sailed up and down the east coast from canada to central and south america) and out here in CA.


---

LEARN IT, KNOW IT, LIVE IT!
Stephanie
Landjager



Since: 2.1.02
From: Madison, WI

Since last post: 1801 days
Last activity: 49 days

#10 Posted on | Instant Rating: 5.22
No - but I get offers all the time (nurses are in demand!).

Steph


---

I'm going twenty-four hours a day...I can't seem to stop
- "Turn Up The Radio", Autograph

Wiener Of The Day - June 10th, 2003
W Of The Day - September 11th, 2004 (add spooky music here)
OMEGA
Lap cheong



Since: 18.6.02
From: North Cacalacky

Since last post: 3221 days
Last activity: 827 days

#11 Posted on | Instant Rating: 6.04
No. Unless they ever re-enstated the draft and forced me to go (kicking and screaming) then I never will.

I seriously have all the respect in the world for people who serve in the military, because I know that it is something that I would NOT be able to handle.


---
The answer to WWE's financial problems...

Never 'Wiener of the Day', and is actually quite bitter about it.
R-Dub
Pickled pork



Since: 25.8.05
From: Michigan

Since last post: 99 days
Last activity: 15 days

#12 Posted on
Yes. US Army from 1988 to 1991. My term was extended due to Operation Desert Storm. I arrived in Saudi Arabia 3 days before my term was up. I spent my 21st birthday standing on top of a bunker in the middle of Saudi Arabia. PARTYYYYYYYYYYYYY!


rockdotcom_2.0
Frankfurter



Since: 9.1.02
From: Virginia Beach Va

Since last post: 1861 days
Last activity: 61 days

#13 Posted on | Instant Rating: 4.23
Navy from May 1995 to May 2003.


---

"I could be wrong, but I doubt it"---Charles Barkley


Zeruel
Thirty Millionth Hit
Moderator



Since: 2.1.02
From: The Silver Spring in the Land of Mary.

Since last post: 342 days
Last activity: 284 days

#14 Posted on | Instant Rating: 4.05
The closest I got to the military was the NJROTC. My father served in the Army-Air Corps and OSS from the late 40s to late 50s though.


---

"You want to tempt the wrath of the whatever from high atop the thing?" --Toby, West Wing
TinMan
Blutwurst



Since: 11.1.02
From: TX

Since last post: 2721 days
Last activity: 2489 days


ICQ:
#15 Posted on | Instant Rating: 5.00
No


---

The only way to get rid of a temptation is to yield to it.


Socks
Landjager



Since: 25.6.02
From: Ottawa

Since last post: 819 days
Last activity: 695 days

#16 Posted on | Instant Rating: 6.21
1996.

During basic training I tore my achilles, and they sent me home.

Medical Discharge.

Canadian Armed Forces
Infantry
RCR


---

What is the speed of dark?!
jfkfc
Liverwurst



Since: 9.2.02

Since last post: 722 days
Last activity: 531 days

#17 Posted on | Instant Rating: 4.07
Navy, 88-91, USS Abraham Lincoln....plankowner, to boot.


---

Oderint dum metuant.
NOMAD974
Cotechino



Since: 5.1.02
From: D.C. Metro, Maryland

Since last post: 2528 days
Last activity: 2491 days

#18 Posted on
93-96 1/82nd Field Artillery, 1st Cav, Ft. Hood TX. But get this, I was a Personnel Admin. Specialist, plus I was on the post wrestling team for a year.
Oliver
Scrapple



Since: 20.6.02

Since last post: 1150 days
Last activity: 1144 days

#19 Posted on | Instant Rating: 3.37
I'm proud to say that I'll be rejoining the Canadian Armed Forces Reserves next year.

It'll be interesting: I'm not the same man I was when I was first involved (when I was 20) but it'll be interesting to find out.

(edited by Oliver on 30.10.08 2043)

---

Unicow, unicow...he's a unicorn cow!
General Zod
Italian



Since: 1.10.05
From: Mesa, Arizona

Since last post: 2118 days
Last activity: 1307 days

#20 Posted on | Instant Rating: 4.89
US Army 97-00. I was a Cavalry scout with the 1st Cav, Ft Hood, TX. Other than seven months in Bosnia, one NTC rotation and basic training I spent my entire time in Texas.
Had fun though.



---

I know you're a feminist and I think that's adorable, but this is grown-up time and I'm the man.
Pages: 1 2 Next