wellington
Medisterpoelse



Since: 19.1.04

Since last post: 5241 days
Last activity: 5240 days

#1 Posted on | Instant Rating: 1.06
Greetings my fellow minions, this is your resident Wienerboard fashion guru, the one they call, Wellington. Sir Arthur J. Wellington The Third. Esquire. Your hero in life I might add.

Being the fashion plate that I am what with frequent one way stops to BANANA REPUBLIC, I think I know a thing or two in regards to fashion. Sadly, as plentiful as the WWE Divas paychecks may be, they too are prone to fashion mistakes quite like you and I. Well, not so much I. No one's perfect, I don't expect anyone to be perfect. But I'm a stickler in regards to fashion, and I will hold them accountable for whatever fashion disaster that may arise in their endeveours.

What am I doing you ask? Why giving a fashion report in regards to what the divas of WWE Raw were wearing on that particular night's program. I will grade accordingly with a letter grade, whether it be A, B, C, D, or F, those grades will be given. It is not, I REPEAT NOT in my best interests to an award poor grades to my students. I want all my students to succeed. However, if they will not allow themselves to succeed, then I simply cannot let them succeed I'm afraid to report. Speaking of reports, on to the report....

MISS JACKIE
Horrendous, simply horrendous. And I'm being nice.

Decked out in a neon lime/hot pink bodysuit, Jackie Gayda has managed to make my eyes bleed yet again, as if her ugly face hasn't done enough damage to my pupils. Is Miss Gayda blind or just changing in the dark because I for one, would like to know.

Grade - F

LILIAN GARCIA

Lilian, Lilian, Lilian. Please. Let me help you out on a little tip. Demin is SOOOO passe'. Most especially denim skirts, quite like the one you were sporting. Please Lilian, for you own sake, do away with all your jeans, denim jackets, denim shirts, denim skirts, pretty much all things denim and let the people of Bulgaria have them.

AND THIS GOES FOR THE REST OF YOU AS WELL. NO DENIM. NONE WHATSOEVER. Unless you want people to laugh at you. Get out of 1989 morons. I can't help but stress that enough, I just can't.

Back to Lilian. As if her denim skirt wasn't bad enough, her white tanktop simply bared no fruit if you ask me. What'd that cost, like $4? I'm guessing it was off the clearance rack at Woolworth. Or Salvation Army. Take your pick.

However, the white boots were splendid, so she won't be a complete failure tonight.

Finally, Lilian, I must say that you made me embarrassed to be your fan tonight. DENIM???? I'm still your fan, but if this keeps up, I may have to turn my eyeballs elsewhere if you continue to humiliate me and Lilian Garcia fans worldwide.

Grade - D

TRISH "I HAVE NO NECK LIKE BARNEY RUBBLE" STRATUS

Groan....

Please Trish. STOP WITH THAT DAMN SHIRT!!! Do you not have any other outside of the ring clothes? What, is this, like the 50th time you've worn that damn baby tee or one similar to it? Ugh, WHY MUST YOU HATE ME???

I know you can do better than this. You are better than this. Stop dressing like one of your dumbass 13 year old fangirls would. What about sequin? Or silk? Or perhaps even a feather boa? You're not on welfare for I am certain that you make $100s of thousands of year. Dress more in tune with your wealth bracket.

Wearing an outfit more than once in a single lifetime is deplorable enough. Wearing it like 50 times over, is MURDER.
Forshame Trish. FORSHAME.

Grade - F

JAZZ

As if Miss Jackie's outfit wasn't bad enough, Jazz's diarrhea (CHA! CHA! CHA!) flavored warrior princess wrestling garb put my eyes on temporary life support. What, did she mix her outfit in the washer with an evacuation of greenish watery feces or something? If you're going to wear such an ugly outfit, at least wear them in better colors. Please.

Grade - F

MOLLY HOLLY

Thankfully, Molly Holly seems to have learned of my advice in regards to my insistance that she consult a fashion counselour of some sort.

For the longest time, Molly Holly was quite possibly the worst dressed diva overall in all of the WWE. In recent months, I must admit that she has shown signs of improvement in regards to her wardrobe, and for that, I must applaud her. (APPLAUDS) No longer are you the fashion travesty you once were Molly. Way to go kid.

HOWEVER, while that metallic pink top with black trim you sported last night was quite nice in it's own right, YOU ALREADY WORE IT BEFORE. And that my friends, is a Neddy No-No if I do say so, or an Azzy No-No as it were.

For you see, if I do recall, why on the evening of November 24, 2003, on the night of Raw Roulette, you wore that pink tanktop when you spun the wheel for Victoria and Lita to have a cage match.

DID YOU THINK YOU WOULD GET AWAY WITH IT? DID YOU THINK I WOULDN'T NOTICE THAT YOU HAD WORN THAT TOP BEFORE? WELL, WHAT WERE YOU THINKING THEN? Huh??? HUH??? I have memory like a V-chip, and if you think you can get away with wearing something twice and me not noticing, then you have another thing coming BUCKO.

I am sorry Molly, but I am afraid I'm gonna have to deduct points from your score for violating this particular infraction. The infraction of WEARING SOMETHING MORE THAN ONCE. I would have given you a solid B, but you wore something more than once, and that my friends, is simply uncalled for. Tssk, tsk Molly.

TSSK I SAY!!!!

Grade - F

LITA

Time and time again, if there's anything for sure in life, it's without a shadow of a doubt that Lita is a fashion disaster waiting to happen. Last night's Raw was no exception.

On tonight's Raw, Lita came out with not one, but TWO, COUNT'EM TWO tanktops composed of fishnets. What a surprise. On top was a pink fishnet. Then like the bad role model that she is, she stripped it off to reveal a black SEE-THROUGH fishnet to the delight of the crowd. Thankfully, she had a well-placed black sportsbra in tow and didn't strip that off as well.

Lita also sported her trademark short shorts as well as a pair of long black boots. At least she has the decency to keep her thong tucked squarely in so I don't have feel like throwing up when I see it.

Grade - D

Terri

And lastly, we get to 'ole Skeletor, I mean Terri. Excuse me.

By the looks of things, it seemed like she was trying to make a statement of some sort what with her sports coat with a skimpy tanktop underneath, not to mention a caramel-colored cap on her head. And by the looks of things, she failed yet again.

First and foremost, woman in sports coats IS NOT HOT. Especially ugly-azz brown ones. When will you get that through your THICK HEAD Terri!! And is wearing a hat supposed to be cool or something? PATHETIC. :rolleyes

Not a good way to start the year off Terri. Please do me a favor and BURN that suit. Thank you.

Grade - D

THE FINAL FLUSH

I REALLY wanted to start this Fashion Report off on a good foot, but for whatever reason, the Raw Divas will not allow me. Abomination after abomination after abomination. I am disgusted. A sub-par performance by far for all parties involved. And Jackie Gayda, get off my tv you otrocious WHORE.

Hopefully, the Smackdown divas will fare better than the Raw divas, but with Sable not around, and Nidia and Dawn Marie pulling the bus, I have my doubts.

Delightfully Yours,

Sir Arthur J. Wellington The Third (Esquire)

Promote this thread!
Gugs
Bierwurst



Since: 9.7.02
From: Sleep (That's where I'm a viking)

Since last post: 1830 days
Last activity: 959 days

#2 Posted on | Instant Rating: 4.95
Originally posted by wellington

---

Greetings my fellow minions, this is your resident Wienerboard fashion guru, the one they call, Wellington. Sir Arthur J. Wellington The Third. Esquire. Your hero in life I might add.

---


Click Here (The W)


---
Originally posted by CRZ on January 4, 2001

---

Somebody should remind Jericho that Y2K is over and he risks dating himself.


---
Originally posted by CRZ on December 24, 2001

---

Look, it's almost 2002 - is there ANY chance we'll see the "Y2J" moniker fall by the wayside ANY time soon?

---
Oliver
Scrapple



Since: 20.6.02

Since last post: 1183 days
Last activity: 1177 days

#3 Posted on | Instant Rating: 3.36
While you're not my hero in life (that role is reserved for Jesus Christ), you've certainly caught my eye with your detail. Looking forward to your Smackdown! Diva report.

I take offence to your report on Molly Holly, though. Molly looks HOT in anything and everything...and I'm willing to wager she'd look amazing in nothing at all, as well :-) Same goes for Nidia. What a woman.

(edited by SOK on 20.1.04 0104)

---

SD2: February, Year 2; playing as the Big Boss Man
FF7: Disc 1; 18h into game; At the old Mako Reactor outside Nimelheim (again).
FF8: Disc 2; 20h into game; Ready to fight Reijin/Fujin in Balamb.
emma
Cherries > Peaches



Since: 1.8.02
From: Phoenix-ish

Since last post: 31 days
Last activity: 1 day

#4 Posted on | Instant Rating: 8.47
Rico's gimmick from the current Raw magazine: fashion reporter, bashing everything people wear, suggesting sequins & boas, etc.
PalpatineW
Lap cheong



Since: 2.1.02
From: Getting Rowdy

Since last post: 4142 days
Last activity: 3985 days

#5 Posted on | Instant Rating: 9.00
With all due respect to Mr. Screaming Head Guy, was the gimmick of male fashion critic so hot you just had to steal it? The W already has a Mr. Blackwell, you know.


---
Torchslasher
Knackwurst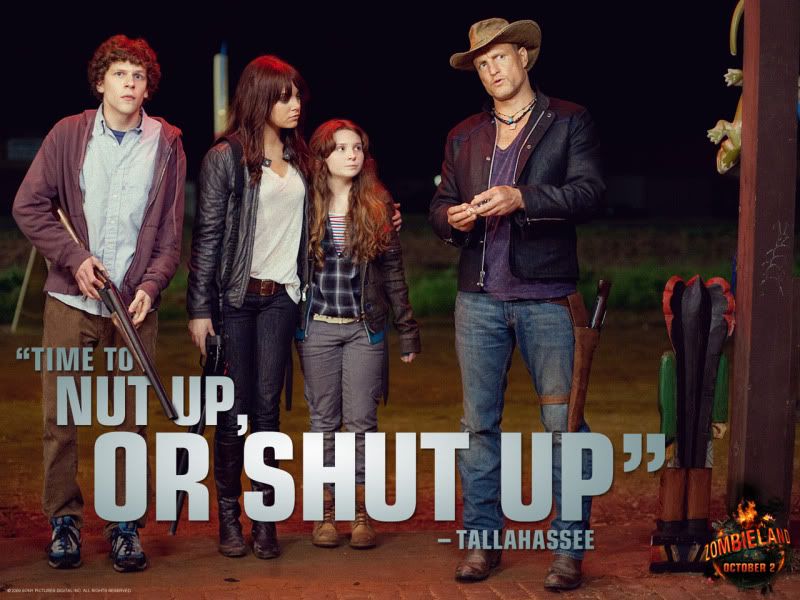 Since: 17.1.02
From: New F'n Jersey

Since last post: 77 days
Last activity: 76 days

#6 Posted on | Instant Rating: 6.44
I can't believe this, but I will defend Jackie Gayda. On Raw this week, she looked better than I have ever seen her. She didn't have stupid holes cut out of her pants. She looked positively demure.

Now next week, I'm sure that she will go back to looking like crap, but this past Monday was an improvement.


---

Damn you WWE for making me change my sig. I'm sure you have good enough reasons to get rid of Shannon, but that doesn't mean I have to like it. Let me thus be the first to say: BRING BACK DAFFNEY!
T.i.O a B.m.F
Mettwurst



Since: 25.10.03
From: T.i.O in U.s.A

Since last post: 5154 days
Last activity: 5153 days

#7 Posted on | Instant Rating: 0.00
(deleted by CRZ on 21.1.04 1345)
InVerse
Boudin blanc



Since: 26.8.02

Since last post: 10 days
Last activity: 1 day

#8 Posted on | Instant Rating: 4.91
(deleted by CRZ on 21.1.04 1345)