BigDaddyLoco
Scrapple



Since: 2.1.02

Since last post: 64 days
Last activity: 63 days

#1 Posted on | Instant Rating: 5.97
Hey, I'm back to watching late WCW.  There are Daniel Bryan matches I want to rewatch and NXT to catch up on, but this is the path I have chosen. Come and suffer with me.

Scott Hudson and Bobby the Brain Heenan run down the card for us.  Dennis Rodman returns, ICP is here, Sid vs Hogan for the big gold belt and Sting vs Flair for control of WCW. 

Recap of Flair's reign.  I'd forgotten he escaped the nut house to get back to WCW.

Sid comes out and cuts a promo.

Nitro girls dance.

Twelve and a half minutes into this show the King of Hardcore comes to the ring, Fit Finlay.  He's hot off his Junkyard Brawl victory, but Jimmy Hart has stolen his trophy and says he can win it back at Sturgis.  Jimmy Hart, who is hiding in the parking lot but talking on the Jumbotron, then tells Finlay he has to fight Jerry Flynn.  Oh no.

Great European Upper cuts send Flynn reeling.  Flynn somehow shakes the cobwebs and hits Finlay with a heel kick and a dive off the top.  The crowd is solidly behind Flynn.  Finlay wants to get hardcore on the floor but the ref isn't allowing that.  Hart keeps popping up on the jumbotron to offer encouragement.    Every time Flynn makes a comeback Finlay pokes him in the eye.  Well, this is a pretty good match.  Good hard hitting stuff. Finlay looks to finish Flynn ... then changes his mind and decides to run to the parking lot to attack Hart who hides under a bus (damnit WCW).  Finlay gets jumped by The First Family and we cut away.

JJ Dillon is at a table with Lenny and Lodi.  Contract shenanigans. 

Mean Gene brings out Hogan.  Boy has his reaction waned.  He just won the title from Savage thanks to Nash and over booking.  Still in the nWo gear and the classic nWo theme, but Hogan is talking change.  He's going to go through Sid and then Nash at Sturgis.  Hollywood Mania is running wild and when you are with Hollywood you are with Hollywood for life. Oh, Hogan.

Another rundown of Sting and Flair's recent quarrel for the company.

Lenny and Lodi come to the ring.  Lodi is in singles compitition vs Norman Smiley.  Lodi shares a tender moment with Lenny.  Smiley hits the big slam and launches Lodi into a barrier.  Lenny distracts Smiley.  Lodi attacks and then hits a triple suplex.  Lodi gets a lot of offense in.  Causing Smiley to have to really slow down.  Smiley puts on a submission and then releases it and goes for a roll up that gets three.  Lenny and Lodi do the Big Wiggle in the ring while Smiley leaves.  Weird match.  Bad match.

Grey hair responsible WCW company man Eric Bischoff is out to help out on commentary.

ANOTHER Flair-Sting video package.

Sting comes to the ring.  Bischoff accuses Flair of using WCW to line his own pockets, oh the irony.  Little Naitch is the ref tonight.  Ric Flair is accompanied by Arn Anderson and Aysa.  Bischoff talks about his own mistakes of not putting younger talent first and says Flair is doing the same thing.  Little Naitch gets a Scorpion Death Drop while giving Sting a piece of his mind.  Ric's plan is already unraveling. Flair gets press slammed, but then pokes the eye and then gets press slammed again.  Anderson distraction leads to a Flair low blow.  The crowd is really into this.  Bischoff is killing me on commentary though trying to play this straight character after years of being a jackoff.  Sting hits a big Superplex.  Arn Anderson takes out the ref, Sting takes out Anderson and Sid is out and takes out Sting.  Sting is dead. Flair is wasting too much time.  Bischoff is sick and calls it a classic Flair win.  Flair finally goes for a Figure Four instead of a pin a Sting breaks out.  Stinger Splash.  Flair pulls the referee in the way.  Ref is out.  Flair is out.  Sting takes Anderson out again.  Asya takes a Stinger Splash that Bischoff might have enjoyed to much.  Scorpion Death lock is applied.  Flair gives up, but there is no ref.  Bischoff gets in and calls for the bell over and over.  The timekeeper wakes up and finally rings it, the crowd erupts.  Sid is out again and wipes out Sting.  Powerbombs Bischoff.  Hogan is out.  Sid runs off.  All of that however long story of Flair in charge and his reign is finally ended by WCW's hero Sting and the world still revolves around Hogan. Hogan of course mugs for the people.

Television Champion Biker Rick Steiner is out he is defending against Horace Hogan.  A bunch of nothing.  Steiner hits a big Steinerline. Nash comes out and attacks Horace sending a message to Hogan.  Hogan comes out again says he thought this was business.  Nash says he is making it personal. 

Nitro Girls dance.

Psychosis vs Eddie Guerrero.  Eddie is in full slime ball roid rage mode and destroys Psychosis in the corner.  There's some bad blood here from the LWO days.  Back and forth action, but much slower than you might expect.  Psychosis in command most of the way, but Eddie wins with a Frog Splash.  Villano 5 and La Parka attack Eddie.  It's 3 on 1, but a maskless Rey makes the save.  Rey wants to make up with Eddie.  They shake hands. 

nWo Black and White talk in the back.  Stevie Ray needs Bryan Adams and Vincent to watch his back.  They question his loyalty. The dying days.

DDP, Kanyon and Bam Bam Bigelow are out.  They talk smack about Stevie Ray.   They attempt to do some three man comedy stuff and yo momma is so fat jokes that just die.

Stevie Ray representing the nWo Black and White is out.  Kanyon is going for the Triad.  Stevie Ray dominates early using size and power.  He actually controls most of this match.  Slow, plodding nobody seems to care.  The other members of The Triad come back out and Stevie Ray dumps both of them in short order.  He hits a double underhook piledriver and covers.  Nick Patrick seems unsure if he should count three or wait for the interference.  He doesn't really do either.  Scott Hudson is calling it a pinfall.  The Triad triple team Stevie Ray, everyone is waiting for the nWo Black and White, but no it's Booker T coming out to make the save.  Harlem Sidekick for Kanyon everyone else bails.

A Macho Man video package.  I like this version of Macho Man.

Arli$$ is at the booth.  WCW is coming to HBO, because no other station can handle them. I imagine a couple of people guest starred on the show or something.

Macho Man comes out with Miss Madness and Gorgeous George.  Macho Man is pissed.  His belt was stolen.  He says he is a candidate for President of the United States in the year 2000.  Scott Hudson is blown away.  Billy Kidman comes down to face Savage.

Savage dominates.  Arli$$ is "scouting talent", says Rodman is the savior of WCW.  Kidman gets a little offense and Savage goes to the floor.  He wants a chair.  The ref won't allow it.  Savage hands the chair to the ref and just goes back to clobbering Kidman.  Kidman back body drops Savage to the outside.  Savage hides behind Gorgeous George.  Kidman stops, but gets drop kicked in the back by Miss Madness.  Savage then destroys Kidman on the floor.  He's angry and mean. Back in the ring Gorgeous George distracts the referee while Savage holds Kidman for a Miss Madness dropkick off the top that misses and nails the Macho Man.  Kidman hits a bulldog, but only gets two.  Savage is done screwing around sit down piledriver, body slam and big elbow should do it, but Savage pulls Kidman up at two.  He then hits the referee and hits a bigger elbow.  He's not done, but oh wait, it's Dennis Rodman in full pimp get up.  He nails Savage in the back of the head with a purse.  Savage goes down and out.  The crowd is fired up.

Mean Gene hits the ring, Arle$$ hits the ring.  Arle$$ sets up a match at the PPV.  Security is in the ring.  This is a mess.  Miss Madness and Medusa start fighting during all of this.  Macho calls Rodman a bitch.  This was poorly set up. and comes off as a big cluster.

Vamipro vs Konnan highlights.

Konnan heads to the ring.  He's got the mic, his shtick is sort of over here.  He calls out Vamipro and Vamipro comes out gets in Konnan's face and gets a huge slap to the side of the head for that.  These two have a nice little hateful brawl, but here come ICP, because no WCW match would be complete without a run in.  They beat down Konnan.  Raven has returned and he is standing on the apron with his foot on the rope watching.  Rey Jr tries to save and takes out the clowns, but Vamipro hits a monster sit down powerbomb.  The beat down is on again, Raven just stands there and watches.  ICP celebrate.

We go to last Monday and relive Hogan's big return to screw over Macho Man and take his title with the help of Kevin Nash.  Tony Schiavone loses his mind calling this garbage the biggest Title Change in Nitro history.  Nash talks about being sick of being screwed around and wants his title shot at Road Wild, but Hogan has Sid tonight.

Buff Bagwell out dressed as The Cat Earnest Miller complete with brown face with someone in a Sonny Ono mask and the Asian Nitro girl he calls Sonny Ohyeah.  He then cuts a Cat like promo.  This goes on way too long. I'm thinking someone saw the DX acts like the Nation skit and decided to do it worse.  The Cat comes out and beats everyone up.  This was really really dumb.

The West Texas Rednecks are out.  Curt Hening and Barry Windham are going against Benoit and Saturn of the Revolution.  This is basically a filler match, but it's such an interesting foursome that I wish it were on Saturday Night or some other C show.  Perry Saturn throws some really shitty punches.  The match is a DQ, because of interference.  Malenko and Shane Douglas come down to make the save.  Douglas talks.  Too bad, that match could have been fun.

Nitro Girls are out. 

A Hogan - Nash  video package.

Finally Main Event time. 

Sid Vicious is out.  Heenan doesn't think Sid and Hogan have ever been in a ring together ... WTF Brain?  Hogan is out ... we've seen so much Hogan tonight even the crowd is apathetic.  STALLING.  This was the most intense Heavyweight Championship match I've ever seen on Nitro ... no it was total shit, what do you want me to tell you?  Hogan has Sid where he wants him, but Nash attacks.  Sting comes in for a save.  Rick Steiner is out to help Nash, but Goldberg is out.  Goldberg, Hogan and Sting stand tall in the ring.

So, Eddy and Rey joined forces, Sting won the President's match and unseated Flair, Rodman is back, ICP returned, Medusa fought Miss Madness, Raven returned, Booker T saved his former partner Stevie Ray. Shane Douglas showed up.  Goldberg returns!  All of it is semi important and yet NONE OF IT MATTERS.  Just an over booked three hours that probably looked good in segments, but seems ridiculous as a whole.  Also every match ended in interference except the Lodi-Smiley match that had interference and a strange ending anyway. WCW baby.







(edited by BigDaddyLoco on 13.2.16 1844)
Promote this thread!
Dionysus
Boudin rouge



Since: 10.7.11
From: San Francisco, CA

Since last post: 6 days
Last activity: 6 days

#2 Posted on | Instant Rating: 4.54
Hogan's nWo... still around in -July- of 1999!? WCW 1999 is such a weird beast.

Looking forward to more of these.
cfgb
Bierwurst



Since: 2.1.02
From: Ottawa, Ontario

Since last post: 488 days
Last activity: 1 day

#3 Posted on | Instant Rating: 7.63
Did Hogan not pin Steiner to "win" the match here? Or was that a week or two later.


---

Kick of FEAR - An exaggerated recounting of professional wrestling's network of B-shows and colorful jobbers.
Stefonics
Frankfurter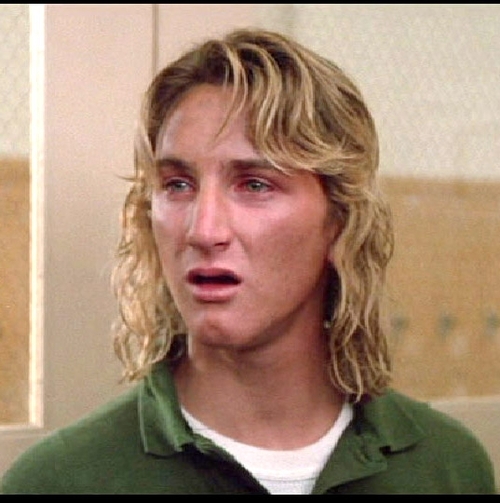 Since: 17.3.02
From: New Jerusalem

Since last post: 501 days
Last activity: 47 days

#4 Posted on | Instant Rating: 6.17
I love that you're doing these and look forward to more. The write ups of old shows are some of my favorite things to read around here.
Big G
Frankfurter



Since: 21.8.03
From: the people who brought you Steel Magnolias....

Since last post: 9 days
Last activity: 4 hours

#5 Posted on | Instant Rating: 6.22
These are fun, BDL. I am very happy to consume if you choose to churn.

Cheers


---

I hate EZBoard Day.
ekedolphin
Scrapple



Since: 12.1.02
From: Indianapolis, IN; now residing in Suffolk, VA

Since last post: 8 days
Last activity: 5 hours

#6 Posted on | Instant Rating: 2.88
This is only a week or two removed, as I recall, from the Nitro in which Chris Benoit annihilated David Flair to win the U.S. Title (despite interference from The Triad), while on the same show, Hulk Hogan returned to the yellow-and-red.
I believe I saw that show, originally, while I was waiting at a hospital for some reason. Benoit came out later in the show and was addressed as "U.S. Champ, Benoit", making me go "Wait... WHAT?!" I made it back home in time to see the replay.
---
"Screw soccer,
ignorance
is the official sport of humanity."
--May,
Questionable Content
Certified RFMC Member-- Ask To See My Credentials!
Co-Winner of Time's Person of the Year Award, 2006