StaggerLee
Scrapple



Since: 3.10.02
From: Right side of the tracks

Since last post: 1 day
Last activity: 2 hours

#1 Posted on
Washington coach says he was in gambling pool

--------------------------------------------------------------------------------
Associated Press


SEATTLE -- Washington Huskies football coach Rick Neuheisel admits he participated in an NCAA basketball tournament gambling pool the past two years, The Seattle Times reported Thursday.

Two NCAA investigators and one from the Pac-10 Conference questioned Neuheisel on Wednesday after receiving a tip that he put up $5,000 and won about $20,000 by picking Maryland in an auction-format pool on the men's basketball tournament in 2002, the newspaper reported.

NCAA officials would not discuss the probe.

The NCAA manual specifies that coaches, staff members and athletes may not knowingly "solicit or accept a bet on any intercollegiate competition for any item (e.g., cash, shirt, dinner) that has tangible value."

Emerging from a meeting with the investigators, Neuheisel acknowledged that his college coaching career could be on the line.

"I never in my wildest dreams imagined I was doing anything to jeopardize my employment," he said. "I don't think I would ever put myself in that situation knowingly, but I'm hopeful I can be the coach at Washington. I'd certainly like to be."

Huskies athletic director Barbara Hedges said she learned of Neuheisel's involvement in the betting pool late Wednesday and promised "a careful review of all the facts."

"Gambling is a serious violation of NCAA rules," Hedges said. "You can't minimize this. The university will take this very seriously."

Neuheisel said he was part of a four-member "team" that had the overall winner in both years he participated in what he described as a pizza-and-beer gathering. Neuheisel said his group split its winnings but would not discuss dollar amounts.

Under the auction format, participants bid on each team and the highest bid gets that team in the tournament.

"I was there (at the auction) really because most of these people were buddies of mine from my neighborhood," Neuheisel said. "Their kids went to the same school as my kids and I was an invitee ...

"Obviously, it's become a point of contention, but I never imagined that I was doing anything wrong, because we weren't dealing with bookies or lines or anything like that.

"We were just friends, like we were betting on golf holes. It seemed pretty harmless."

He would not discuss the dollar figures.

"I was fortunate to be on a winning team, but the money was of no consequence. It really made no difference," he said. "I was just there to share some social time with some guys in the neighborhood, golf buddies and so forth ... all guys I thought were friends."

Neuheisel, 42, has a 33-15 record in four seasons with the Huskies. Under a six-year contract extension he signed in September, he makes $1.2 million a year, and a five-year option could keep him at Washington until 2013.

The kind of pool Neuheisel described is not against state law unless a bookmaker is involved, but NCAA rules forbid any form of gambling on college sports by athletes and coaching staff.

Institutions can be sanctioned in such cases if violations were known to college officials or if the NCAA finds they should have known.

"There are a lot of questions and we don't have a lot of answers," Hedges said.

"In hindsight, Rick realizes he should have known," she said. "It's clear that gambling is prohibited on any kind of college sports regardless of what the circumstances are. I do believe Rick should have understood the situation. He just didn't relate it to the particular social situation he was in.

"Rick was forthcoming. That is to his credit."

NCAA measures to combat gambling by coaches, players and staff include preseason talks by consortium officials to athletes, locker room posters and efforts to deny credentials to cover major NCAA events to newspapers that publish gambling point spreads.

Many college athletic departments ban even ordinary, small-change tournament brackets that are commonly filled out in offices nationwide during so-called "March Madness."

"If an athlete or coach put $1 in a pool, certainly there would not be a significant penalty," said Bill Saum, the NCAA's director of agent, gambling and amateurism activities. "If there is a significant amount of money in the pool, there would be a significant penalty."

The Times reported that the NCAA investigators also questioned Neuheisel about two potential minor violations.

The most recent was in February, when he issued a statement through the university denying he had been interviewed for the San Francisco 49ers head-coaching vacancy -- then admitted he had in fact been interviewed.

Thursday is the deadline for the Huskies to report to the NCAA that Neuheisel has fulfilled all compliance requirements concerning 50 minor violations that were committed while he was coach at Colorado from 1995-98.

As the last requirement on the list, Neuheisel attended a regular NCAA compliance seminar Wednesday with athletic department officials from many schools.


Promote this thread!
Grimis
Scrapple



Since: 11.7.02
From: MD

Since last post: 2607 days
Last activity: 1061 days

#2 Posted on | Instant Rating: 7.29
Another one bites the dust...

Sounds like another college coach did something incredibly stupid, yet nothing most average guys would be caught doing or punished for, to lose his job. It's beginning to look like poort judgment is a pre-requisite for NCAA coaching.


---

"You will never get that TV show. You'll never, ever get the Republican TV show. The Writers Guild of America, my union, is at a minimum, 99 percent leftist liberal and, like me, socialist. And we don't know how to write it. We don't."
- Lawrence O'Donnell, former Capitol Hill aide; co-producer/executive story editor/writer for "The West Wing"; and, creator/Executive Producer of "Mister Sterling" on why Republicans and conservatives are "practically invisible" on TV during CNN's "Relibable Sources", 3/25.
drjayphd
Scrapple
Moderator



Since: 22.4.02
From: Outside of Boston

Since last post: 67 days
Last activity: 17 days


ICQ:
#3 Posted on
Waitwait... you say Rick Neuheisel... got nailed for violating NCAA bylaws? The former coach at Colorado? SURELY you jest.


---

Today's Out-Of-Context Quote, Courtesy of hardygrrl:

"...between the grime layer and the Seventies game show host hair, I'd rather rim Undertaker after a White Castle/Schlitz bender."
JayJayDean
Scrapple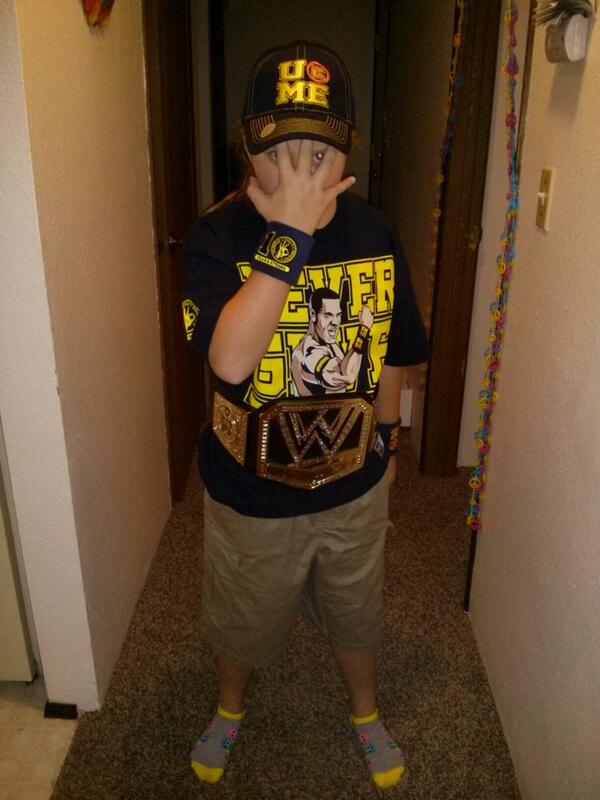 Since: 2.1.02
From: Seattle, WA

Since last post: 878 days
Last activity: 456 days

#4 Posted on
First of all, it's the UNIVERSITY of WASHINGTON. Not that we're sensitive about that or anything...

I've got friends who are Oregon Ducks and Washington State Cougars and I've been constantly sticking up for Neuheisel since he got here and I'm just pretty tired of the whole deal. How stupid do you have to be to not think you might get in trouble for GAMBLING? I mean, this is hardly a "scandal" in and of itself, but of you add up every goddam thing he's done for four years here it's gotten pretty old, and this should be the straw that breaks the camel's back.

I hope they fire him so we (Husky fans) can go back to arguing just about whose team is better and not having to defend Slick Rick.


---

Washington Huskies, 2003 Pac-10 football champs. Coming soon.