tasslex
Salami



Since: 15.10.02
From: Eagan, MN

Since last post: 5213 days
Last activity: 5170 days

#1 Posted on
Sean Waltman informed TNA Entertainment management today that he will not appear on the November 27 episode of NWA-TNA: Total Nonstop Action. Waltman had also failed to appear on the November 13 episode and called about an hour prior to showtime to say he had overslept and missed his flight. His flight for that show was scheduled to depart at 11pm on November 12. Because of the previous problem with Waltman failing to appear on an NWA-TNA telecast, TNA Entertainment officials had lengthy conversations with Waltman prior to announcing on last week's telecast that he would be on the November 27 broadcast. Waltman repeatedly apologized for his unprofessional behavior the previous week and gave assurances that he would be in attendance for the November 27 show.

Sean Waltman had been scheduled to appear in a match teaming with Curt Hennig against NWA World Tag Team Champions Brian Lee and Slash and will be replaced in the match by BG James.

There are no current plans to use Sean Waltman on future NWA-TNA: Total Nonstop Action broadcasts.

----------

So, is he:
A) Pissed about Russo?
B) An irresponsible tard?
C) Too busy in Chyna?

I think a little from Columns A, B, and C.
Promote this thread!
Jackson
Sujuk



Since: 4.1.02

Since last post: 3539 days
Last activity: 3065 days

#2 Posted on | Instant Rating: 2.10
D. He sucks.


---

Bubbles? Oh come on Sharon! Iím Ozzy Osbourne the Prince of Fucking Darkness. Evil, evil, more fucking evil not a boatload of fucking bubbles man.
mountinman44
Sujuk



Since: 8.5.02
From: San Diego, CA

Since last post: 2801 days
Last activity: 1116 days

#3 Posted on
A. According to the sheets last week, he was extremely angry about Russo's return. I wonder why TNA felt it necessary to work their own.


---

"Ensign Kodos, set coordinates for the obscure, T-shirt producing planet of Earth. We are going to visit... MY DAUGHTER!" -- Kang
Torchslasher
Knackwurst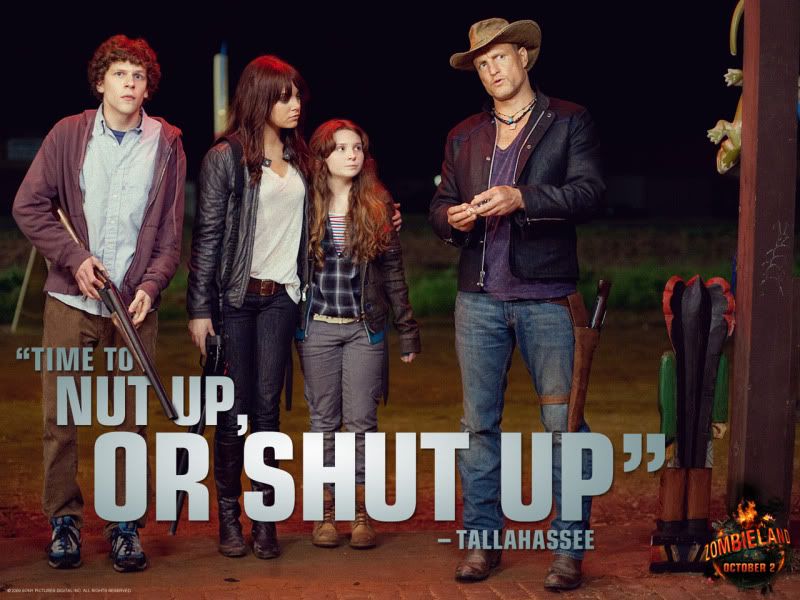 Since: 17.1.02
From: New F'n Jersey

Since last post: 118 days
Last activity: 59 days

#4 Posted on | Instant Rating: 6.44
Well, he wrestled at the 3PW indy show I went to in Philly on Saturday. It looked as though he was still injured (he and Sabu had a not very good match as a result), so I'm guessing the injury helped make up his mind not to attempt to wrestle on television.

Or he could just be Chyna homesick.


---

"Oh, a handful of change. I guess I can use this to go...um...buy some candy. So thank you for adding a step to my Halloween process"- homestarrunner

*I* will always remember the RFM Club!
TinMan
Blutwurst



Since: 11.1.02
From: TX

Since last post: 2990 days
Last activity: 2759 days


ICQ:
#5 Posted on
Or maybe now he has lost his smile


---

The only way to get rid of a temptation is to yield to it.
I can fuck better than anybody who can fuck faster, and I can fuck faster than anybody who can fuck better.

Evil Antler God
Potato korv



Since: 10.1.02

Since last post: 4489 days
Last activity: 2615 days

#6 Posted on
That or he's protesting the rat traps NWA set up around the arena


---
It's like WWE dangling a shiny gold coin in one hand while giving you an enema with the other, which I'm assuming is quite hard to do, but WWE is pulling it off - SKLOKAZOID
Mild Mannered Madman
Toulouse



Since: 1.3.02
From: Westminster, CA

Since last post: 2019 days
Last activity: 1737 days

#7 Posted on
I'm betting Waltman finagled a deal with New Japan, where he'd be better off anyways.



---
Just the deranged rantings of your local average Mild Mannered Madman...
fuelinjected
Banger



Since: 12.10.02
From: Canada

Since last post: 4811 days
Last activity: 4811 days

#8 Posted on
Let's lie to and swerve our OWN employees, yeah, real smart business move. What better way to gain the trust of your talent roster!
Karlos the Jackal
Lap cheong



Since: 2.1.02
From: The City of Subdued Excitement

Since last post: 1117 days
Last activity: 71 days

#9 Posted on
Let's lie to and swerve our OWN employees, yeah, real smart business move. What better way to gain the trust of your talent roster!

I agree, but it happens every so often in our sport of sports -- like Bischoff in the priest get-up, for instance.

I'm just saying there's precedents for it.

--K
It's False
Scrapple



Since: 20.6.02
From: I am the Tag Team Champions!

Since last post: 305 days
Last activity: 99 days

#10 Posted on
If Waltman's out, I'll bet he follows his new wife's lead and heads over to Japan. But in the immortal words of DDP, "That's not a bad thing. That's...a GOOD thing!" If a tenure in Japan doesn't turn Syxx-Pac back into the workrate machine he once was, then there truly is no hope for the guy.

I'm optimistic. Rediscovering his groove in Japan could lead to X-Pac coming back to WWE with a vengeance someday.


---

The Gobbledygooker says "Happy Thanksgiving!"
The King of Keith
Lap cheong



Since: 4.11.02
From: Winchester, VA

Since last post: 1499 days
Last activity: 1499 days

#11 Posted on
Who cares? It's Waltman for God's sake!


---
evilwaldo
Lap cheong



Since: 7.2.02
From: New York, NY

Since last post: 4957 days
Last activity: 4737 days

#12 Posted on | Instant Rating: 0.00
Maybe he was having to much fun with Chyna and forgot to set the alarm clock?

Ugh......


---

From the infamous Wrestleline SS interview:

DTD: If you were to make changes in WCW, if you were in charge and not Ric Flair, what would they be?

SS: I'd get rid of all the old guys, and push the talent that has waited to get the push. The things they are doing, it's back in the 1980s. It's just bad, man. Flair doesn't even deserve to be on the show. You've got to get rid of all the old guys. Like what Vince did, they started pushing guys. Nobody knew who The Rock was 2 years ago. He made The Rock. Now The Rock just did Saturday Night Live. You've got to start with the young talent, talent people can relate to. Who are we trying to relate to if we've got a 50 year old man out there? Are we trying to relate, so a 50 year people and above will go out and buy a f*cking little toy? That ain't gonna happen. It's a f*cking joke.

Does it remind you of any show in particular?
sentonBOMB
Frankfurter



Since: 25.11.02
From: Jersey

Since last post: 3523 days
Last activity: 2224 days

#13 Posted on
Originally posted by VanillaSky

---

Who cares? It's Waltman for God's sake!

---


i, for one, would love to see Waltman return to anything close to his original wrestling ability. i remember watching GWF on ESPN2 back in my junior high school days; my favorite was always the Lightning Kid, who later came to the WWF as the 1-2-3 Kid. i'm not kidding, he was quite the exciting high flier back in the day. it's just sad to see that he's become so maligned due to increasingly poor workrate (which you have to at least in some part attribute to lack of drive after being placed in terrible angles as of late -- and besides, is his wrestling really that bad when you compared him with guys like Hogan, who was just recently main-eventing pay per views?!).
Iron Mike Sharpe
Pickled pork



Since: 16.6.02

Since last post: 5629 days
Last activity: 5629 days

#14 Posted on
He should just make gay porn with Spike Dudley.
joecollins
Chorizo



Since: 2.1.02
From: Lititz, PA

Since last post: 5225 days
Last activity: 5225 days

#15 Posted on
I would also like to point out its 2002 and no one should give a shit about the guy anymore, either.

I don't actually watch TNA, but he was featured heavily in the ads on my PPV stations, so TNA has to be looking at this like they're promoting him, and if he doesn't show up its going to piss off fans. I think it would be very dumb for TNA to promote him again.

Then again, they made Ron Killings the world champ, so I guess anything is possible.



---
http://www.joecollins.net/
krakken2000
Kishke



Since: 31.10.02
From: seattle

Since last post: 3550 days
Last activity: 3277 days

#16 Posted on
Maybe this is another case of TNA trying to work the IWC?

I had heard they were setting up a feud between the Sports Entertainment faction and the wrestling faction. So maybe this week Sean comes out at the end of the broadcast and punks out Russo?


---

Oh flaming box of stuff, is there no problem you can't solve?