Leroy
Boudin blanc



Since: 7.2.02

Since last post: 361 days
Last activity: 356 days

#4 Posted on | Instant Rating: 6.92
Originally posted by supersalvadoran

---

I'm all for saving a little money here and there, but is it worth killing a guy over a stupid DVD player that's on sale?

---


Here's the thing that really gets me about all of this - while there might be a few items that are can't-be-beat bargains, I am fully convinced that most of the deals are not THAT great, nor are any of these items "must haves" to the point that I'll wait in line for hours on end to save whatever the stores "claim" I will save.

I tend to view my personal time in terms of my salary. If the amount I save waiting 4 hours isn't greater than the amount I would earn working 4 hours, then I do not consider it a good deal. This is not a absolute formula and is subject to my whims and capacity for patience.

(edited by Leroy on 28.11.08 2125)
---
AngryServer
Weisswurst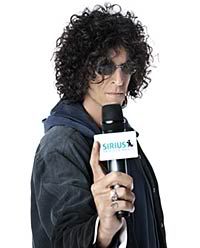 Since: 28.11.08
From: Ohio

Since last post: 4233 days
Last activity: 4228 days

#5 Posted on | Instant Rating: 3.55
Originally posted by Leroy

---

Originally posted by supersalvadoran

---

I'm all for saving a little money here and there, but is it worth killing a guy over a stupid DVD player that's on sale?

---



Here's the thing that gets me - while there might be a few items that are can't-be-beat bargains, I am fully convinced that most of the deals are not THAT great, nor are any of these items "must haves" to the point that I'll wait in line for four hours to save $30.

I tend to view my personal time in terms of my salary. If the amount I save waiting 4 hours isn't greater than the amount I would earn working 4 hours, then I do not consider it a good deal. This is not a absolute formula and is subject to my whims and capacity for patience.

(edited by Leroy on 28.11.08 2123)

---


This is a great way to determine the value of any event unless it holds great personal significance.
I mean WM23 cost me $110 for the ticket alone. No way I'm making that much in 4 hours at the Olive Garden, but it remains the greatest day in my life.
But back on topic I know i average 12-17 an hour so that still needs to be significant price difference for me to even consider it.


---

Edge, I think I know you. - Kurt Angle
thecubsfan
Scrapple
Moderator



Since: 10.12.01
From: Aurora, IL

Since last post: 81 days
Last activity: 32 days

#6 Posted on | Instant Rating: 10.00
Walmart was definitively not closed on Thanksgiving, at least here. There were (the usual amount of) people parked outside around 2 AM Friday morning, so they were letting people shop like normal.


---

thecubsfan.com - luchablog
StingArmy
Andouille



Since: 3.5.03
From: Georgia bred, you can tell by my Hawk jersey

Since last post: 1595 days
Last activity: 231 days

#7 Posted on | Instant Rating: 5.10
Originally posted by thecubsfan

---

Walmart was definitively not closed on Thanksgiving, at least here. There were (the usual amount of) people parked outside around 2 AM Friday morning, so they were letting people shop like normal.

---

Yeah, that was one of the points I made but AngryServer seemed to have missed. Maybe it's not true for all of them, but many (probably most) 24-hour Wal-Mart stores are open Thanksgiving day. I've personally been to multiple on that day. This is a huge plus because then you don't have to worry about near riots outside the store, doors getting bashed in, or people getting trampled trying to get through the entrance.

- StingArmy

(edited by StingArmy on 30.11.08 0223)
AngryServer
Weisswurst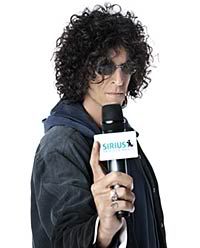 Since: 28.11.08
From: Ohio

Since last post: 4233 days
Last activity: 4228 days

#8 Posted on | Instant Rating: 3.55
I've had at least 2 Wal_marts within spitting distance of wherever I've lived (OH,WV,PA) for as long as I can remember. All but 1 were open 24 hrs, and all of them were/are closed on TG. Part letting their employees having the early part of the day with their families, and part preparation for Blk Fri in the late day/early morning.
I don't doubt your Wal-Mart IS open on TG, all I'm sayin is that in my experience they've been closed that day.


---

Edge, I think I know you. - Kurt Angle
AWArulz
Scrapple



Since: 28.1.02
From: Louisville, KY

Since last post: 13 days
Last activity: 2 days

#9 Posted on | Instant Rating: 3.70
My daughter & I regularly go out on BF to watch the nuts (and get a free snow globe at Penny's) and were in the local 24 hr walmart at 5. (4:30, actually). They had the doorbuster stuff packed on pallets with plastic over them until 5. People were crowded around them. They went early - about 8 til and people went nuts. Fighting for the last 128 blueay player and 49 personal dvd player. We watched and took some pictures. My daughter's friend, a little wisp of a girl, who went with us, got elbowed out of the way by an older woman, who then smiled sweetly at her as she got whatever she was after.

We never buy anything. I considered getting one of the personal DVD players, but nah.


---
We'll be back right after order has been restored here in the Omni Center.

"That the universe was formed by a fortuitous concourse of atoms, I will no more believe than that the accidental jumbling of the alphabet would fall into a most ingenious treatise of philosophy" - Swift

Oliver
Scrapple



Since: 20.6.02

Since last post: 1953 days
Last activity: 1947 days

#10 Posted on | Instant Rating: 3.36
Originally posted by supersalvadoran

---

I had put this under the test pattern to reply to an earlier post, but I guess here is more appropriate:



Originally posted by Oliver, elsewhere

---

You Americans have it right: our version of Black Friday is Boxing Day, a/k/a the day after Christmas. It's a cruel trick, lining up for deals and stuff IN THE WINTER.

---

We DON'T have it right, not based on this (news.yahoo.com). My dad lives about five minutes away from that Wal- Mart and he told me about the craziness he saw that was going on there this morning; people were acting like they were ready to riot. I'm all for saving a little money here and there, but is it worth killing a guy over a stupid DVD player that's on sale? The stories I hear about Black Friday keep getting worse and worse every year. Last year it was the pregant woman getting punched in the face; the year or two before it was some sort of full scale brawl involving several people; another time I heard about children getting trampled and injured. I'm afraid this won't be the last I hear of people dying on Black Friday the way things are going.


---
You're taking it out of context: my comment had more to do with the time of year than with interpersonal conduct.


---

Unicow, unicow...he's a unicorn cow!
supersalvadoran
Sujuk



Since: 10.1.08
From: westbury, new york

Since last post: 1388 days
Last activity: 355 days

#11 Posted on | Instant Rating: 2.76
My bad, Oliver. I was just trying to make a point about how out of control Black Friday was (is) getting. Besides, to me the timing doesn't make for much of a difference around here: it tends to be really cold both around Thanksgiving and Xmas.


---