cfgb
Bierwurst



Since: 2.1.02
From: Ottawa, Ontario

Since last post: 217 days
Last activity: 5 days

#1 Posted on | Instant Rating: 7.87
I NEARLY skipped this one.

Shelled out $35 specifically to watch Cena become a star.

I should have known better. Silly me.

Opening match was unbelievable, and I really enjoyed the first hour and a half of the show.

But from the MOMENT Undertaker pinned Cena 1, 2, 3 the wind was gone from my sails. I couldn't even enjoy the fact Kurt won his belt back.

Perhaps I'm in the minority - I hope you enjoyed the whole show at the very least.


---
Contact cfgb
Visit SHOOTING STAR PRESS - regular updates, great writers. Check it out!

Promote this thread!
ShotGunShep
Frankfurter



Since: 20.2.03

Since last post: 3815 days
Last activity: 3702 days

#2 Posted on
Hey! I almost started a thread with the exact same title about 30 seconds ago!

Anyway, yeah I was pretty disapointed about the Cena Taker match. Somebody suggested that UT come out "old school" and I really thought it should and was going to happen. Oh well.

ANGLE WINS! Wow, I didn't think he was gonna get the pinfall there. Otherwise I woulda counted outloud to taunt all my Anglehating friends. I really didn't think he was gonna win the strap. I marked out and marched around the room. Great moment.

First match was great as well.
The APA segment was the most entertaining non-wrestling PPV of the year. But it wasn't that great. We were all rooting for Funaki. Oh well.

I enjoyed the Vince match more than I thought I would. I joked before the match that he should just kick out his leg, and well, I laughed my ass off when he did. I feel kinda sick, but it was entertaining watching Gowen get tossed around the ring. Props to the kid for taking bumps like a freaking champ. (Did anybody else catch Tazz call Gowen's knee his "good" knee?
)

ANGLE WINS!

Man, I'm glad I decided to go to ASU, Summerslam here I come!
Shem the Penman
Toulouse



Since: 16.1.02
From: The Off-Center of the Universe (aka Philadelphia)

Since last post: 1542 days
Last activity: 1340 days

#3 Posted on
Well, that was ... forgettable. When the Heat match is better than half the card, something's wrong. This is the first PPV I've bought since Wrestlemania, and I decided to shell out because the card looked like it had potential. Pity little of that potential was realized.

Benoit and Guerrero could have done so, so much better with a little more time and a less stupid ending. Yeah, I thought it was funny to see Eddie's "cunning plan" (tm E. Blackadder) fail because he hit the ref too hard, but I'd have preferred a bit more wrestling and a bit less of the ref bumps, comedy, and run-in.

I really can't believe Taker went over Cena, and I really, really can't believe Vince went over Zach. What the hell is the point?! If this leads to McMahon/Gowen II at Summerslam, someone needs to be hurt. And I'm sure Taker and the bookers think Cena "got the rub" from the match because he managed to dominate the Undertaker for a while -- but when you compare that to Taker completely destroying Cena for several minutes at the start of the match, then pulling him up, then later kicking out of his finisher, well, Cena doesn't look quite so good.

The APA Invitational wasn't -quite- as dumb as WCW's infamous junkyard hardcore match, but it was close. Amazing how all these guys could hit each other with bottles and mirrors and roll around in broken glass and yet never suffer so much as a scratch ...

Steph/Sable was about as good as expected, but I really don't know what to make of the A-Train run-in. I guess we can pencil in a mixed tag for Smackdown.

Oh well. Congratulations, Kurt. At least in that instance, they made the right decision.

(Edited to add that in fairness to this show, I should really mention that the tag title match was terrific, and definitely match of the night. Good spots and good work all around.)

(edited by Shem the Penman on 27.7.03 2311)

---

"I do have a degree in electrical engineering... from almost 20 years ago. Punchcard systems were just becoming obsolete, we had rotary phones in the dorms, and a modem was still a gizmo the size of a shoebox into which you squooshed the phone receiver itself. In short, we lived like animals.

The instant obsolesence is why I became a writer. The rate of punctuation in a sentence doesn't double every 18 friggin' months, and you never have some 22-year-old looming over your shoulder, shaking his head, saying "dude... you're still using adverbs...?"

-- Bob Harris
Tino Tonitini
Cotto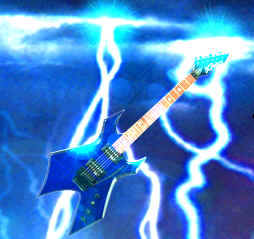 Since: 27.7.03

Since last post: 5352 days
Last activity: 5352 days

#4 Posted on
Yo! Did you see Vince McMahon bleeding??? That was pretty sick right there, oh my god. That was more disgusting than that time when Steve Austin bled in that one match. I think it was against Mick Foley (I forgot what personality he went under in that match).


---

\m/ Stay positive and love your life. \m/


HMD
Andouille



Since: 8.6.02
From: Canada

Since last post: 375 days
Last activity: 375 days

#5 Posted on
I loved this show. On paper it was not looking too solid, but it all more or less came together nicely and most of it vastly exceeded my expectations.

Benoit/Guerrero was a little less than I expected. Still a great match, and they got TIME which was, regardless of who won, all I really wanted for these two. I wasn't expecting Rhyno to come down, but once he did I knew he was turning. And I was glad, too. Look at Rhyno's face. That's not a mug people should be cheering. He's a natural heel. The Eddy love continued, I think it was 60/40 in favor of Latino Heat. The heel turn isn't working, and his later interview didn't get any boos. I'm sure we'll be subjected to tons more intelligence-insulting force-feeding of it, though.

Noble and Gunn was below-par. Noble is, in my opinion, a very good crusierweight but not that kind with cross- divisional credibility. I just don't buy Billy selling any of this stuff. The highlight of this was Noble's briefcase full of dildos.

The APA stuff was hellishly bad. Seeing Matt Hardy in this thing was emotionally painful. They had a bar all set up, a saloon of sorts, and they jammed a lot of people in it. Bradshaw was going hit Funaki but Funaki was so buzzed off his one beer he passed out. Bradshaw also stared hatefully at Funaki during a pre-match interview, probably because Funaki's skin is different than Bradshaw's skin. Just really embarrassingly bad. This was not even WCW-Worldwide worthy.

Stephanie and Sable had a good match. I mean, it wasn't a classic but it was better than it had any right to be. Stephanie is not as bad in the ring as she is behind the mic, folks. She wasn't lost in there, and neither was Sable. Sable showed she can work well as a heel. A-Train smashing into Steph for the finish was inadvertantly hilarious.

The World's Greatest Tag-Team and Kidman/Rey then absolutely shot the balls off anything else tonight. A real match-of-the-night, maybe of the year. Great, great tag-team match.

Taker/Cena was also very good. Got squashy in the middle, but Cena came back and they really made it seem like he could win. I don't disagree with Taker going over in this one. It's not Cena's time yet, his ring work's got a long way to go before he gets made. I'd like to see them do something where Cena gets closer and closer before finally beating Taker.

Zach/Vince was long, and novel. I wouldn't want to see a match like this every week, but this match proved Zach can get over if his handled carefully. I think Vince was busted open hardway by a chair in this one. Vince going over was unsurprising. I mean, it's Vince. He didn't want to job to Hogan or Flair, why would he job to a one-legged nobody.

The triple threat was often good, sometimes very good, never great. It was a worthy main event but I didn't think Kurt was going over so soon. I thought he'd do a lengthy chase. Having him nab the title so cleanly and so quickly kinda makes him look a notch above everyone else. But then, he probably is. I just hope this doesn't mean force-fed heel turn for Kurt too. Crowd seemed a little weatherbeaten by this point. Most of the matches on this card were fairly long, several broke 20 minutes, so maybe this is part of "re-educating" the fans to longer, more traditional contests.

Consider me re-educated.

A trillion times better than Bad Blood for more reasons than the human brain can comprehend.

Rating relative to sex: Great Bj. This show was a little toothy at points, but in the end, it swallowed.




---

"Whatever I just posted above is what your mother said in bed last night."
Matt Tracker
Scrapple



Since: 8.5.03
From: North Carolina

Since last post: 5 days
Last activity: 7 min.

#6 Posted on
Originally posted by kgriffey79

---

Did anybody else catch Tazz call Gowen's knee his "good" knee?

---


I thought the same thing.

I liked the show a lot. Steph/Sable was easily the worst of the show but that's no shock. Vince/Zach was entertaining for what it was.

The shocker for me was the Gunn/Noble match. Billy was really trying, and he tossed out two new moves: the hiptoss/neckbreaker (swank) and the BillyCutter. And get this: they made sense sequentially, especially after using the One and Only. He was actaully targeting a body part. You know, wrestling! Gunnslinger's a good name for the Catatonic, too.

I can't remember the last time I heard a crowd chant so loudly against a match's non-ending as with the Rey rana and pin on Haas. They were livid.


---


"To be the man, you gotta beat demands." -- The Lovely Mrs. Tracker
Mike Sweetser
Boerewors



Since: 2.1.02
From: Seattle, Washington

Since last post: 4362 days
Last activity: 4254 days

#7 Posted on
Okay, this post contains a lot of negativity, so if you loved the show and thought it was the best thing since Sliced Bread #2, keep moving along.

I love Angle as much as the next fan, but what is the fucking POINT of him regaining the title already?

So we're RIGHT BACK where we were before WrestleMania, except:

a) Brock has been possibly ruined because of all the lovey-dovy crap over the past month or so, and
b) Angle's now a face instead of a heel.

And why do I get this sinking feeling that Angle's going to turn back heel on SmackDown and announce that he only became friends with Brock to get him to let his guard down, and align with either Vince, Show, or both? Then we WOULD be where we were before WrestleMania. You know, except for the clean pin on Brock.

I also just noticed that the only faces that won tonight were Bradshaw and 'Taker.

And Bradshaw won in a total bullshit match that got way too much time and wasted WAY too many talents in total crap (I'm looking in your direction, Matt Hardy. You too, Sean O'Haire. And what the hell, we'll count you too, Kanyon).

And 'Taker won a match that he had NO BUSINESS WINNING, and especially in the fashion he did. I'm probably Taker Fan #1, but gimme a break - he dominates the start of the match and actually has Cena beaten when he pulls him up, then suffers a debilitating internal injury, but counters Cena's finisher, has him beat with his secondary finisher (the TCB/dragon sleeper), KICKS OUT of Cena's finisher, then pins him clean with his own finisher? That's bullshit. I don't care who's to blame for that, whether it's Vince, Taker, the writers, or whatever, but that's bullshit. This has devalued Cena huge, since he's had big-time shots against two of the top guys on the SmackDown roster (Lesnar and Undertaker) and has been beaten like a bitch both times.

While I'm on the Taker tangent, I never wanted to see the "heel on the second rope punching down gets caught in the Last Ride" spot again. It was cool when it was done to HHH at WrestleMania. It was less cool when it was done to Big Show. It was even less cool when it was done to Albert. It's totally played out now.

Vince pinning Zach is pretty fucking stupid too. So this kid survives all this stuff, somehow gets his job, then gets beaten down by Vince, but when it's time to get his revenge, he LOSES CLEAN?

What else to bitch about? Oh yeah, the promotion that Noble will "sleep with" Torrie at SmackDown. Why do I get the feeling this is going to be a Night Court swerve? In other words, Torrie sleeps with Noble, as in naptime zzzzz. Why bother when it's known they won't pull it off?

God, that's way too much negativity, but I just spent $35 on this show thinking it'd be better than Bad Blood was, and was disappointed.

So I won't seem TOTALLY negative, I loved both the US title and tag team title match, thought the actual MATCHES between Gunn and Noble and the main event were good actual matches (just stupid booking) and thought Stephanie v. Sable was decent until the odd finish.

Okay, I'm done venting. Gah.

Mike


---
asteroidboy
Andouille



Since: 22.1.02
From: Texas

Since last post: 2707 days
Last activity: 1615 days

#8 Posted on | Instant Rating: 4.95
Originally posted by Hogan's My Dad

---

Bradshaw also stared hatefully at Funaki during a pre-match interview, probably because Funaki's skin is different than Bradshaw's skin.

---


Goddamn, that's funny. And true.


---

-- Asteroid Boy


Wiener of the day: 23.7.02

"My brother saw the Undertaker walking through an airport." - Rex
"Was he no-selling?" - Me


fuelinjected
Banger



Since: 12.10.02
From: Canada

Since last post: 4540 days
Last activity: 4540 days

#9 Posted on | Instant Rating: 5.15
Eddy/Benoit : Lots of good matwork from both guys. Finish was hokey and Rhyno's turn was flat because they dropped the angle weeks ago. Don't get why this was on first, makes the title look cheap.

Noble/Gunn : Gunn worried me, he almost dropped Noble a few times. More bait and switch on Smackdown with the Torrie angle. Noble's "love box" was funny.

APA Invitational : A disaster waiting errr a disaster that did happen. I just hope no one (Shannon Moore) got hurt.

Haas/Benjamin-Rey/Kidman : Great tag title match. Lots of cool spots as Rey and Kidman showed they still have chemistry.

Stephanie/Sable : Didn't do much more then stalling, running and hair pulling. Albert Push #405089459? Just feud with Billy Gunn on Velocity, dude.

Taker/Cena : I wasn't expecting Taker to do the right thing but I didn't expect him to make Cena look like such a chump. The pullup off the Choke Slam was just unnecessary

Zach/Vince : Zach isn't some freakshow to be exploited? I still don't see anything longterm in Zach.

Triple Threat : Good stuff here. I didn't expect Angle taking the belt that way but Angle is a better champion anyways. Heyman needs to come back and say Lesnar is slipping by listening to the cheers of the crowd.

Overall a good show, much better then Bad Blood. One great match, one very good match, and one good Main Event. The rest wasn't offensive so an easy thumbs up.
Michrome
Head cheese



Since: 2.1.03

Since last post: 5111 days
Last activity: 4177 days

#10 Posted on | Instant Rating: 0.00
Benoit vs. Guerrero: The match was fantastic up until the 17 minute mark or so, when all of the silliness started. With a hot finish, this would have been match of the night, but I didn't really like the injection of comedy into such a good wrestling match. The Rhyno turn was obvious as soon as he came out, but Rhyno-Benoit is a good summerslam matchup. Rating: ***3/4

Billy Gunn vs. Jamie Knoble: The match itself was utter shit, which is usual for Billy Gunn, and unusual for Knoble. Anyways, should be interesting to see if the sex thing gets a rating thursday. Rating: DUD

Bar Room Brawl: This was a piece of shit, nothing else to say about it. Rating: -**1/2

WGTT vs. Kidman/Rey: This was a great match, and the crowd was really into it. Everything was really crisp, and I liked the ending. Rating: ****1/4

Stephanie vs. Sable: Trish-Stephanie this was not. However, there was a little entertainment value.

Taker vs. Cena: I don't object to the finish, as long as they continue the feud to Summerslam. Only thing I objected to was the pullup after the chokeslam.
Rating: **1/4

Zach Gowen vs. Vince: The match was fun, but I don't understand Vince going over. Anyways, Vince bled like a mofo. Rating: **1/2

Angle vs. Show vs. Lesnar: The match was far better than I expected, and the ending was shocking (in a good way). Sadly, I forsee Angle vs. Show at summerslam, alongside Vince vs. Brock as co-Smackdown Main Events.
Rating: ***1/2
Scott Summets
Sujuk



Since: 27.6.02

Since last post: 5184 days
Last activity: 5152 days

#11 Posted on
Originally posted by Michrome

---

Sadly, I forsee Angle vs. Show at summerslam, alongside Vince vs. Brock as co-Smackdown Main Events.

---



What they could do is have Benoit beat Rhyno for number one contendership, have Show and Brock finally end their fued once and for all, and have Angle fight Benoit. The problem there, is what to do with Angle vs Benoit? Hopefully your version won't go down, since Vince vs Austin looked decent since Vince was Austin's size and Austin was a brawler. Brock can out fight Vince any day, and is so much bigger, it just isn't realistic that a 57 year-old can go up aganist Brock.



---

Rorschach: "None of you understand. I'm not locked up in here with you. You're locked up in here with me."
Quezzy
Scrapple



Since: 6.1.02
From: Pittsburgh, PA

Since last post: 5 days
Last activity: 17 hours

#12 Posted on
For those who are mad because you think Kurt won too soon. Or you're mad because Cena lost to Taker look on the bright side.

The past couple of weeks have teased Brock vs. Vince and Kurt vs. Cena.... So now that Kurt is champion we might get an Angle vs. Cena title match.


---

Lance's Response:

THAT IS AWESOME!
It's False
Scrapple



Since: 20.6.02
From: I am the Tag Team Champions!

Since last post: 33 days
Last activity: 13 hours

#13 Posted on
I hate to add to the negativity, but Vengeance was just terrible, ranking up there with Bad Blood. Only one good match keeps it from being Worst PPV of the Year. But let's look at the PPV fairly. In the interest of fairness (tm Vince), let's find one positive thing and one negative thing to say about each match.

Chris Benoit vs. Eddie Guerrero
Glad to see Eddie come out on top with the belt. Should have been match of the night, but it wasn't.
Positive Thing: Benoit/Rhyno could steal the show at Summerslam.
Negative Thing: Overbooked mess. Not nearly as good as it could have been, given their past encounters.

Billy Gunn vs. Jamie Noble
At least Noble got the job back, but I wonder what we'll have to sit through on Thursday?
Positive Thing: At least the writers are DOING SOMETHING with Jamie Noble.
Negative Thing: Strap yourselves in! We're in for some CRAP on Thursday!

APA Barroom Brawl
Ugh.
Positive Thing: Matt Hardy made it onto the PPV after all.
Negative Thing: This atrocity actually happened.

World's Greatest Tag Team vs. Mysterio & Kidman
Ended cleanly, had no screwy run-ins, and contained good wrestling. Match of the night. Coincidence?
Positive Thing: No cheesy Kidman heel turn and no "Wacky Tag Team champions who can't get along" deal.
Negative Thing: Will likely get no credit for their work.

Stephanie McMahon vs. Sable
Stephanie had her work boots on, but she couldn't prevent this from sucking in 17 different ways.
Positive Thing: Stephanie showed signs of life, hopefully sending a message that talentless lunks like A-Train will have to work HARD before getting another push.
Negative Thing: A-Train factored into the finish. Oh shoot, never mind.

Undertaker vs. John Cena
Everyone out there was SO DAMN SURE that Undertaker would do the right thing and put Cena over cleanly. Suckers.
Positive Thing: Uh...
Negative Thing: We all feared that UT wouldn't make Cena look good, but DAMN did he make him look like a total jobber. Was picking him up after the chokeslam REALLY necessary?

Vince McMahon vs. Zach Gowan
Yikes! Vince struck a gusher and I have a feeling he'll be out getting stitches for that one. Ouch!
Positive Thing: Vince's MANLY bladejob!
Negative Thing: Vince goes over cleanly and rides off into the sunset (and Monday nights) to leech heat off the Kane storyline. And where the hell is Zach supposed to go from here?

Brock Lesnar vs. Kurt Angle vs. Big Slug
Your hero and mine wins back his title in order to keep this PPV from being a total waste.
Positive Thing: Brock's heel turn looks to be inevitable and we're all better for it!
Negative Thing: Nothing, really. Big Slug didn't drag the match down too much and the right man went over, subtly laying down the bricks for the next big world title program. No complaints here, except that it wasn't a blowaway match.

Outside of the tag title match and (possibly) the main event, this PPV just didn't cut it. On the upside, it looks like Summerslam is poised to blow these crappy split PPV's completely out of the water.


---
Why are these two men unemployed???
Jackson
Sujuk



Since: 4.1.02

Since last post: 3268 days
Last activity: 2793 days

#14 Posted on | Instant Rating: 2.10
Finally broke my PPV drought for this first Smackdown brand show. It was also the first time I watched a PPV at a bar instead of at home.

First, I will touch on the bar vs. at home experience. The cover was $5 so my buddy and I are down $10 right there. Still, we both had some decent grub and two pitchers of Yuengling for under $50 even with the nice gratuity to our kindly beer wench. I think I like this idea of not having to host the party and actually get waited on myself for $25 bucks. I might just see SummerSlam after all.

Unfortunately. the feed didnít kick in until about eight after the hour so I was shocked to see Eddie and Benoit jerking the curtain for a title that is supposed to be the #2 belt and one they have been having a tournament for all month long. Eddieís frustration waiting for the three count was priceless. Cheat to Win prevails and we get more Eddie/Benoit. Whatís your problem?

Monty Slopp is still a dangerous fuck that will kill someone eventually. Noble works the leg better than anyone with the exception of Ric Flair. If we have to see more Torrie at least her being violated by used sex toys beats anything with Al Wilson that does not involve DEAN~! Plus we know Kidman is pissed. Still not happy?

Yeah, I like Rey-Rey but the fact that Kidman had matching trunks means they might drag out this tag team. No one wants that. The Greatest Tag Team in the World wins. Still bitching?

APA Invitational was a lot better than it had any right to be. I wonít call the spots but it was decent especially Oíhaire. What did you expect?

Steph and Sable did live up to its expected level of chunk blowing. Hey Road Dogg warned you.

Okay, now the one that has all your panties in a bunch. Cena came out for 3 weeks and pissed on Takers entire gimmick AND brought up the whole not passing the torch bit. If you really thought that this was going to be the time Taker would do the job then I guess you thought Maven was going over HHH on Heat. No really. Get a clue and more importantly get over yourself. You are not NEARLY as "smart" as you think.

Same thing with Zack and the Mac. Plucky underdog can not be plucky underdog by kicking ass on his first real match, Grasshopper. Hell, you got LOTS of hardway Vince juice. Still whining?

If anything, the main event threw me off. I thought the whole reason for sticking Show in this thing was because Angle didnít want to lose clean to Brock after coming off his injury. Show did his usual thing and stayed out the way to allow for some good wrestling. My only gripe is that I was hoping for a heel turn by either Brock or Kurt for a title change to make sense. Still, your IWC god (and Olympic hero) wins the strap and I still hear pissing and moaning?

Hell, maybe it was the Yuengling but I just canít get with the bashing on this one. Donít worry, with HHH/Golberg at SummerSlam I am sure I will be back to my usual self in no time.



---
Kevintripod
Banger



Since: 11.5.03
From: Mount Pleasant, Pa.

Since last post: 6 days
Last activity: 2 hours

#15 Posted on
Originally posted by It's False

---



Vince McMahon vs. Zach Gowan
Yikes! Vince struck a gusher and I have a feeling he'll be out getting stitches for that one. Ouch!
Positive Thing: Vince's MANLY bladejob!

---


I don't think that was a bladejob. When they showed the replay of Zack nailing Vince in the back of the head with the chair, you could see the blood almost immediately squirting out of the back of Vince's head as soon as the chair came off of his head.


---

"This just got a hell of a lot better." - Stifler, American Pie
Net Hack Slasher
Banger



Since: 6.1.02
From: Outer reaches of your mind

Since last post: 4868 days
Last activity: 3287 days

#16 Posted on
This was one heck of a PPV. I'm debating with myself if it actually surpassed Wrestlemania. It's really close... I'm usual comment on quiet crowds but this was not the case. Denver was ON tonight, they were great. The opening video package has 4 wrestlers who over came advirsity, Zach Gowen (definitley), Kurt Angle(coming back in record time from neck surgery, for sure), Brock Lesner(umm okay, stretching it a little, AND STEPHANIE MCMAHON(huh) LoL. The Vince part was pretty good corperate bastard tone too it.

-Eddie vs. Benoit- The crowd was hot early with debating Benoit, Eddie & Eddie Sux chants. I thought Benoit was going to be in trouble in that department but his fan base held pretty strong. Real good tech moves nice impact on the dive threw the ropes by Benoit and nice switch on the tombstone neckbreaker... The cheating was a little silly but that's Eddie's thing and I did get a kick out of his reaction when he hit the ref too hard with Tazz saying "The ref is getting his ass kicked". Didn't see the Rhyno heel turn coming at all, don't know if that's a good thing because there's was no real build to it.

-Noble vs. Gunn-I can't believe I'm saying this but I've been mildly impressed by Billy Gunn in his last three outings. He's brought in a few new high impact moves recently and if he's safe with them then I like it and he sold me on the buckled knee that I thought it was legit for a second or two. This was decent.

-APA Barroom Brawl- For me this was mostly "Please don't get injured" especially the people I'm really big fans of you know Spanky, Hardy, Easter Bunny. LoL. There was no purpose to this just injuries waiting to happen.

-Worlds Greatest Tagteam vs. Mysterio/Kidman- Match of the night! What can you say! Kidmans shooting starpress from the middle of the top rope, awesome. Rey hit a springboard DDT. Kidman tosses Rey up for a toprope hurricarna. Mysterio was thrown hard into the corner post... Nice ending with the blind tag and WGTT doubleteaming on Mysterio. Cole didn't see it and then stand-corrected after seeing the replay. I thought this match was going to be good but Wow. Fans were totally into the match especially on the close count with Mysterio hurricanra from the top.

-Sable vs. Stephanie- Cat fight, lots of slapping. I'll give Steph some credit she brought alot of emotion in her offense. And I thought she was legit hurt in the end when she was crying, which would have been bad news for Albert
... I was falling for everyone fake injuries tonight wasn't I? LoL

-Undertaker vs. Cena- Takers bike no-sells him, don't they say over time you become one with your ride. Taker dominates the first 5 minutes and chokeslam Cena and lifts him before the 3 count. Goes for the last ride and Cena reverses with a DDT, well they are atleast they are giving Cena something. Cena hits Taker in the ribs with his chain making Taker bleed from the mouth, he hit's the FU and still not enough to beat the Mighty Undertaker. Undertaker hits his last ride and Cena goes down... Cena looked so second rate, he talked and talked and couldn't win. I don't buy the "Well atleast Cena was somewhat even" (even though that's debatable). It's a PPV match it better be somewhat even. These half-assed "putting over" just because you can somewhat hang with someone is what stalls so many potential stars.

-Vince vs. Zach- Color me impressed with Zach! Asai Moonsault to the outside, moonsault and a corkscrew moonsault, he only kinda missed the bulldog from the turnbuckle. I'm happy for him, I was cheering him on. His bumping for the simplest move scare me. There's no way this kid can last, theres no bracing his hips are taking full impact... What a sick looking cut on Vince, getting cut in the temple area = bad. I have a strong stomach but yikes that was brutal looking. They did the respect ovation afterwards and he got some unfortunately to my shock some boos in the background, I don't get it.

-Angle v. Lesner v. BigShow- I picked Angle to win but would have thought BigShow would be in there to take the fall(does this mean Show vs. Angle for SummerSlsm?). Big Show was actually pretty good here being the big lug the other two toss around. Brock hit a running powerbomb on Show from the corner, Nice. Angle hit the AngleSlam onto the announcer table on Show. The Big Man took some. Show doublesuplex Angle AND Brock. Angle hitting a German Suplex and releasing having Brock flip in the air and landing stomach first! Freakin Fantastic match! And Big Show did NOT take away from the match but actually added to it.

-Line of the Night: Cole "Cole-miners"... Did he actually give his fanbase that nickname LoL
-3Stars of the Night: 1)Gowan. 2)Bigshow. 3)Kidman. - It's impossible to pick 3*s for a PPV like this. There's about 10 people I could put on this how amazing was this show. Boy did Big Show and Kidman step up big time tonight. The usual suspects in the other title matches were fantastic as well. Gowen just Wowed me tonight

As good as the show started with Benoit & Eddie, I'd never figure it would end up being just the 3rd best match of the night! I thought the Tag & World title matches were better. SD title matches certainly deliver! I'm also in awe in watching Zach do his thing... Hot crowd certainly help and Cole & Tazz certainly proved they can go 3 hours Live with no problem.




---

cause there's limits to our liberties.
'Least I hope and pray that there are,
cause those liberal freaks go too far.

I'll crush all opposition to me
And I'll make Ted Kennedy pay
If he fights back, I'll say that he's gay
Ringmistress
Lap cheong



Since: 15.1.02
From: Philly

Since last post: 3953 days
Last activity: 3952 days

#17 Posted on
There's two Vengeance threads on this board, but that's okay I have two opinions. From the wrestling standpoint I can't complain, especially with Eddie and Benoit. That was great, especially Eddie. I couldn't help but root for him when he tried to wake up the referee. Fun as hell.

Actually I forgot most of my predictions, but I know I was wrong in the main event and right in the "catfight". Speaking of which, maybe it's me, but the catfight didn't do anything for me. Maybe because there seemed to be some stalling and hesitation. Sable held up her end well, and I think she carried Steph. Bottom line though: Trish Stratus it ain't. I'm glad I was right about that one.

I know I knock Vince McMahon for his insanity at times and rightfully so. But when I saw the blood POUR out of his head like a leaky faucet, well I couldn't help but worry about him. Damn manipulative son of a... Great tag team match with Haas and Benjamin and Kidman and Mysterio. Not sure how to react to Cena/Taker, but as long as we get to see Cena/Angle eventually, who cares?

Finally, the bar brawl. I looked at the tape with my friend the repairman and he noticed Sean O' Haire the whole time. I have to say when you see him during the beginning and throughout the brawl, he has this face that says "Easiest pay day of my career, so when do I join Evolution?" If you taped this, keep your eye on O Haire. Spanky was funny jammin on the bar like that, and sooo adorable, lol.

So, I'll agree with you all that Vengeance was definitely better than Bad Blood, and Tazz and Michael Cole should pat themselves on the back because they were on all evening. Michael Cole, I'll stop teasing you if you carry JR's burnt ass at Summerslam.




---

1100 bitches and counting....
fuelinjected
Banger



Since: 12.10.02
From: Canada

Since last post: 4540 days
Last activity: 4540 days

#18 Posted on | Instant Rating: 5.15
Jackson: Did you even read this thread? Most of it is positive and most reaction on the board is positive except for Cena/Undertaker.
ShotGunShep
Frankfurter



Since: 20.2.03

Since last post: 3815 days
Last activity: 3702 days

#19 Posted on
www.themayhem.com says that Vince really was cut badly at the PPV. It claims it was from the chairshot, but I swear you could see him cut himself pretty clearly. It says he lost a lot of blood but he took it all in stride. Wow, didn't know a chair could do that to ya. Jeez... I just thought the old man liked to slice his forehead.
shea
Bockwurst



Since: 1.2.02
From: Brooklyn NY

Since last post: 5278 days
Last activity: 5164 days

#20 Posted on | Instant Rating: 4.74
You know, I'm thinking that if Cena had kicked out of UT's chokeslam, instead of being pulled up, maybe we'd be evaluating the match in a totally different light.

But, uh, that didn't happen.
Pages: 1 2 Next