The Vile1
Lap cheong



Since: 4.9.02
From: California

Since last post: 3351 days
Last activity: 3083 days

#1 Posted on | Instant Rating: 3.65
Four days until the Vengeance RAW brand ppv. Less than four days, and only FIVE matches have been announced on a 35 dollar, 3 hour show, oy vey. Here's the match rundown and my picks to win:

Chris Jericho vs. Batista-I actually think this could be a pretty good match if it gets a good 8-12 minutes. Jericho is really good at making other wrestlers look good, and Batista has shown improvement in some of his tag team and singles matches. Looking at the other matches on the card, if Jericho has his proper non-blowing spots boots on, this could be the show stealer of the night...or it could not :-) . I say Jericho takes this after Batista screwed him out of the IC title last monday.

No DQ Match, Matt Hardy vs. Kane-I really hate this storyline. At least Matt knows when not to talk. Kane needs a strong win since he's basically been a glorified monster jobber for main eventers for quite some time. But...he's fighting Matt Hardy, who he has squashed before on many occassions. So if he loses, hey he just lost AGAIN (to Matt Hardy of all people) making him a true jobber. But if he wins, big deal...he beat Matt Hardy. You know the last guy who Matt Hardy beat was? Garrison Cade. Please. Anyway, I say Kane wins this one, but the feud will continue another month.

World Heavyweight Tag Team title match, Eugene and Ric Flair vs. La Resistance(c)-I don't mind being the only person getting fed up and annoyed with the Eugene character and his placement in the storylines. It's ok. This will probably be a comedy match with Flair's fury over tagging with Eugene, and I guess a bit of Eugene's wrestling skill. I say La Resistance retains the belts.

Intercontinental Title match, Edge vs. Randy Orton(c)-Well these 2 had a pretty good IC title match back in early may on RAW, wonder if they can top it here. Orton has held the IC title so long, I don't see him dropping it at Vengeance for whatever reason, I say it will probably happen at Summerslam in Rocky Maivia fashion...maybe to a returning Shelton Benjamin. But anyway, this will probably be a pretty good match, and I predict Orton gets the win.

World Heavyweight Title match, Hunter Hearst Helmsley vs. Chris Benoit(c)-Wait a minute...this match is for RAW's WORLD HEAVYWEIGHT TITLE?! AND BENOIT IS THE CHAMPION?!!! Who fucking knew? And all this time I thought this match was about the winner being able to ask for Eugene Dinsmore's hand in holy matrimony. Though I don't suppose it would be holy matrimony if that means man and a woman. Civil union perhaps? These days it looks like HHH could be using some of that Stacker 2 he likes to pimp so much. He could use some of that world's strongest fat burner if y'know what I mean. Ok, the way this match has been built up (poorly I might add) it seems as if Benoit is the underdog like he's been in most of his title defenses and gets the win. I mean everyone on TV is saying, HHH is the next world champion, Benoit better get ready to kiss it goodbye, etc. The deck has been stacked against Benoit, so it seems logical that he would get the win. HOWEVER...the way things went last Monday, it makes it seem like EDGE of all people will be going after HHH next. And Summerslam in a little over a month is in Toronto, Edge's hometown. So logic could also dictate that Edge will face HHH in Toronto for the World title. Oy vey, confusion. And the thing is...if Benoit does win...who would he face for the world title in the RAW main event at Summerslam? It looks like HHH is moving into a feud with Edge, so who would he face? Eugene? Ugh. It is with a very heavy heart, I predict HHH wins the title this Sunday to feud with Edge. But for once I'd like someone OTHER than HHH to win the title. Why is it that whenever someone new wins the world title, HHH is the guy that has to win it back? Pathetic.

That's all I got for now. Only five matches. Does anyone know of any that will be added?

EDIT:

Victoria vs. Molly-Are these 2 even feuding now? Trish is OOA for the PPV b/c of her broken hand, so a woman's match had to be thrown together for the show. The women's division is still mostly just TnA, but I'll have to go with Molly on this one since its usually Victoria getting the better of her in their matches.

(edited by The Vile1 on 7.7.04 2119)

(edited by The Vile1 on 9.7.04 2331)
---


"Don't compare my arm to your cheap arm!"
-Edward Elric
Promote this thread!
Peregrine
Pinkelwurst



Since: 14.3.04

Since last post: 4833 days
Last activity: 3878 days

#2 Posted on | Instant Rating: 3.81
WWE is doing a fantastic job booking the undercard lately.... GAB had 4 interesting matches, Vengeance has 4 (sorry, Matt). Now Vengeance + GAB would be a pretty good show. Now, if I was WWE I'd probably throw in a woman's match for the #1 contendership (as Trish is hurt) or even have Trish vs. someone (Nidia?) if she can wrestle with the injury. Coach vs Tajiri again? (Or Garrison Cade vs Tajiri again), Tajiri did mist Coach... Perhaps we will find out on Heat that Eugene booked more matches for the event. Vengeance looks okay, but I don't think I will be spending 35 dollars this Sunday. On to Vengeance:

Chris Jericho d. Batista -- Average to awesome match, Jericho gets the win.

Kane d. Matt Hardy-- Botched Litaference. Feud Continues for another eight months.

La Resistance d. Eugene and Ric Flair -- Eugene figures out that Ric Flair doesn't like him! Eugene has a motive to interfere in evil manipulator HHH's match, woot. Or something.

Orton d. Edge -- In a good match, Orton cheats to win and barely escapes getting beat by Edge.

Chris Benoit d. HHH -- Extremely hard to predict. Eugene could accidentally cost Benoit the match by botched interference. Or, Eugene interference could cost The Game his match for the Title. I think it's pretty much guarteneed we will get a Eugene apperance.

Heel heavy predictions, especially if HHH wins. But there are only 5 after all... Maybe all the undercard faces can win.

Anybody think they might bring back out The Elimination Chamber for SummerSlam? It has history as being the event last SummerSlam, and it can be a good match. Since Edge wants to face HHH too, it could work out pretty well. Something like Batista vs. Jericho vs. Chris Benoit vs. HHH vs. Edge vs. Random Other Guy (Randy Orton if he's not defending the IC belt, Kane if he's not facing Matt Hardy or Shawn Michaels, etc... Heck, even Eugene, he has a storyline with these guys.)


(edited by Peregrine on 7.7.04 2231)
meatcurtains
Haggis



Since: 12.5.04

Since last post: 4994 days
Last activity: 4392 days

#3 Posted on | Instant Rating: 3.60
Chris Jericho v. Batista - Could go either way. Jericho could use the win to get back into the title picture, but they've been building up Batista lately, he had a good showing against Kane. I'll say Batista, I think this is going to be Evolution's night

Kane v. Matt Hardy - If this match features Jeff Hardy coming back and a Hardy Boyz double teaming of Kane via an insane table and ladder spot, then its a good match. If it features more then 20 seconds of Lita, then its a bad match. Give me optimism, give me Mattitude.

La Resistance v. Eugene and Ric Flair - I'm leaning towards Eugene and Flair, although they've been setting something up with Rhyno the last two weeks on RAW. Still, I can't imagine who'd be a credible partner for Rhyno to take the tag belts with. Let's say Eugene/Flair win it, making Eugene more of a member of Evolution than ever.

Orton v. Edge - Orton retains. Evolution has all the titles, and they murder Eugene the next night on Raw. I could see a Benoit/Edge/HHH main event at SS, the loss to Orton could put Edge closer to snapping, and make him fairly tweeny.

Chris Benoit v. HHH - I hate to say it, but putting the belt on HHH is the smart move here. It pays off the Eugene related shenanigans, and HHH has 3 Canadian challengers that can have a good match with him, plus the inevitable Eugene blowoff. HHH has been inspired lately, and Benoit really doesn't have anywhere else to go if he pins Trip.

(edited by meatcurtains on 7.7.04 2305)

---

Rock, rock on!
oldschoolhero
Knackwurst



Since: 2.1.02
From: nWo Country

Since last post: 3325 days
Last activity: 3259 days

#4 Posted on | Instant Rating: 5.63
I'd pull the Elimination Chamber out of mothballs next month. Keep the belt on Benoit this Sunday, then do Benoit Vs. HHH Vs. Jericho Vs. Kane Vs. Edge Vs. Batista (Hunter can wangle him a spot as an "enforcer", much like Orton last year). That frees up a wealth of undercard spots, too (Orton Vs. Benjamin for the IC strap, women's title match of some description, Eugene/Regal Vs. La Resistance?). As for this Sunday? Jericho, Flair/Eugene, Orton, Kane (although Hardy will give him a HELL of a beating), Benoit.


---
Once upon a time in China, some believe, around the year one double-ought three, head priest of the White Lotus Clan, Pai Mei was walking down the road, contemplating whatever it is that a man of Pai Mei's infinite power contemplates - which is another way of saying "who knows" - when a Shaolin monk appeared, traveling in the opposite direction. As the monk and the priest crossed paths, Pai Mei, in a practically unfathomable display of generosity, gave the monk the slightest of nods. The nod was not returned. Now was it the intention of the Shaolin monk to insult Pai Mei or did he just fail to see the generous social gesture? The motives of the monk remain unknown. What is known, are the consequences. The next morning Pai Mei appeared at the Shaolin Temple and demanded of the Temple's head abbot that he offer Pai Mei his neck to repay the insult. The Abbot at first tried to console Pai Mei, only to find Pai Mei was inconsolable. So began the massacre of the Shaolin Temple and all 60 of the monks inside at the fists of the White Lotus. And so began the legend of Pai Mei's five point palm exploding heart technique.
Deputy Marshall
Liverwurst



Since: 28.6.04
From: Troy, NY

Since last post: 1345 days
Last activity: 866 days

#5 Posted on | Instant Rating: 4.61
Chris Jericho vs. Batista
Weird how they seem to be throwing Jericho against the big guys. The difference in the previous Jericho PPV encounter was that it was Travis Tomko, a guy who's not being pushed as anything other than a bodyguard for Trish Stratus and Christian. Although smart money goes on Jericho going over, they've been doing their damndest to protect Batista and make him appear like an unstoppable monster. They certainly wouldn't want him doing a job to Jericho, and at the same time they seem to have finally realized that even though they might not have him in the main event slot, Jericho's too over with fans to have him lose face with a clean loss to Batista. Therefore, they go with booking that doesn't detract from either while advancing a storyline for Summerslam.
Prediction - Batista wins via interference from the returning Christian, setting up another Christian/Jericho match for Summerslam.

Kane vs. Matt Hardy (No Disqualification)
This is, of course, a result of the whole Lita pregnancy angle. While they've been consistently making the storyline one of the main storylines on RAW, the timing for this still seems odd for some reason. There's no sense that this will be the culmination of the feud, and there's word that Hardy has an injury (though I can't say I know to what extent). Kane will win with a decent showing from Matt Hardy (so it won't be a complete squash), but with enough unresolved to lead to a bigger match at Summerslam or somewhere further down the line.
Prediction - Kane.

Eugene & Ric Flair vs. La Resistance (for RAW Tag Titles)
The RAW tag team division is in a sad state of affairs when a title match is booked simply for a comedy angle that's just serving to forward another major storyline not even involving the champions. La Resistance wins after Flair either walks off or refuses to tag in Eugene...or gets too focused on reprimanding/embarrassing Eugene leading to La Res pinning Flair. The champions will retain, although it won't really do them any good. Fortunately it won't damage them either.
Prediction - La Resistance retains.

Edge vs. Orton (for IC Title)
It's amazing that they waited as long as they did for Edge to actually do something in the RAW brand. That being said, they practically gave away the finish to this one by having Edge confront and attack HHH on RAW last Monday. C'mon, Edge and HHH feuding over the IC Title? Yeah, right.
Prediction - Orton after interference from one or more members of Evolution.

Chris Benoit vs. HHH (for World Heavyweight Championship)
Again, Benoit is put in a main event program defending the world title after they spent so many weeks making seemingly everything except the title and Benoit the focal point. And, just like in the previous instances, he'll retain here somehow. They certainly won't have him lose clean, as they don't have a strong enough program and/or enough time to build up something for Summerslam for HHH as champion. Expect something funky here, such as interference from Edge or Eugene, leading to the final HHH/Benoit blowoff at Summerslam.
Prediction - Benoit retains.

Other possible matches - I'm kind of stumped on this one. I guess they're building up Nidia as the next challenger for Trish Stratus' Women's Title, so you can bet there'll be some form of number one contenders match on the card. It'll probably be against Gail Kim, the only women's heel given any real attention lately. Maven and/or Val Venis will be involved in the Heat match against one opponent or another. A quick Tajiri/Cade match is a possibility as well.

I don't want to say this PPV will be a complete throwaway, as it'll certainly advance many storylines and feuds to be concluded at Summerslam. The only problem is that you need to get people to buy it, and not view it as just a suped-up edition of RAW that you need to pay thirty-five bucks for. Even with only five matches, I'm sure it'll be better (both on paper and in practice) than the Great American Bash, which suffered the same problems of poor promotion and a lineup thrown together at the last minute but suffered further from poor(er) booking leading up to the event.

Which leads to my final point, in that I feel that the two-PPVs-per-month experiment has failed. WWE has enough trouble balancing resources between two different brands while making them equally entertaining, let alone putting on three PPVs within a span of six weeks (Badd Blood, GAB, and Vengeance). Hopefully Summerslam will be all the stronger for it, but I also hope that for their sake they don't try anything this ambitious with PPVs again.

(edited by Deputy Marshall on 8.7.04 0406)
---

-click-
Shem the Penman
Toulouse



Since: 16.1.02
From: The Off-Center of the Universe (aka Philadelphia)

Since last post: 1602 days
Last activity: 1400 days

#6 Posted on | Instant Rating: 3.08
Kane/Matt: Sportz Entertainment Finish, as Lita gets involved and someone knocks her down, and Kane chokeslams Matt while he's kneeling in shock over Lita. Then we can do a few weeks of "Has Lita lost the baby?" stories. Won't that be great?

Jericho/Batista: I think Batista's going over here. He needs a win to solidify his place in the upper midcard, and Jericho won't lose much by putting him over.

Eugene/Flair vs. La Rez: La Rez win as a result of Flair and Eugene bickering.

Edge/Orton: I think Edge goes over here. He's done absolutely nothing since coming back other than spear folks and make impassioned speeches. It's time for him to step up and make a mark, and breaking Orton's title run is a good way to do it.

Benoit/Trips: I'm just going to say Benoit and hope for the best.


---

S'io credesse che mia risposta fosse
a persona che mai tornasse al mondo,
questa fiamma staria senzu piu scosse.
Ma per cio che giammai di questo fondo
non torno vivo alcun, s'i'odo il vero,
senza tema d'infamia ti rispondo.
redsoxnation
Scrapple



Since: 24.7.02

Since last post: 1817 days
Last activity: 1817 days

#7 Posted on | Instant Rating: 5.38
Well, at least it is a Brass Bonanza PPV.

Jericho vs. Batista: Jericho wins, moving him up for a program against Orton at SummerSlam.

Edge vs. Orton: Orton via chicannery, yet despite losing, Edge moves up the card.

Eugene/Flair vs. La Resistance: Usual RAW rule applies here, wacky tag team gets straps, then have wackiness trying to defend them before breaking up and feuding. Flair/Eugene get the belts for at least a night.

Kane vs. Matt Hardy: The focus of this match will be on Lita's reaction backstage. Matt Hardy takes a beating, leading to a Kane victory. However, then the 'interesting' stuff occurs, as Lita comes out and expresses her love for Matt and agrees to marry him. After taking such a beating, Matt realizes Jeff had the right idea all along, dumps Lita, and proposes to Kane. A Kane/Matt Hardy wedding will be booked for SummerSlam. Kane and Matt Hardy then hire an attorney, and win custody of their child, thus providing My Two Dad moments, with occassional guest appearances by Aunt Jeff and Grandpa Cementhead Paul.

Benoit vs. Trip: Besides all the usual reasoning why Benoit will drop the belt here, the lack of a heel for him to face at SummerSlam is the largest problem. Perhaps Benoit gets dropped all the way to facing Batista in order to get another shot at the belt. Trip wins.

(edited by redsoxnation on 8.7.04 0733)

---

Any third world countries want Kevin Millar? I'll throw Ramiro Mendoza in the package just to give you a good deal.
jfkfc
Liverwurst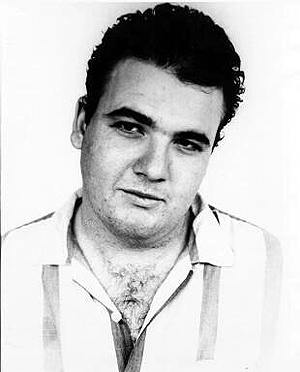 Since: 9.2.02

Since last post: 781 days
Last activity: 590 days

#8 Posted on | Instant Rating: 3.87
Originally posted by meatcurtains

---

Kane v. Matt Hardy - If this match features Jeff Hardy coming back and a Hardy Boyz double teaming of Kane via an insane table and ladder spot, then its a good match.

---
You know, isn't this one of the only things that could happen to this match to make it the least bit entertaining? It seems to me that they could bring the Hardys back together, then when Christian heals team him back with Edge, and these four could go at it for years and everyone would be digging the matches. Maybe its just me though, which is a possibility. I always thought E&C where hilarious. Kind of a shallow RAW roster makes me think that we will see a Hurricane and Rosey vs Val and Rhyno match, if um...we are lucky! Perhaps if the planets align, we could even witness a colossal A-Train vs Chuck Palumbo match! Instant classic! Start pressing the DVDs!


---

"I'm very sorry the government taxes their tips, that's fucked up. That ain't my fault. It would seem to me that waitresses are one of the many groups the government fucks in the ass on a regular basis. Look, if you ask me to sign something that says the government shouldn't do that, I'll sign it, put it to a vote, I'll vote for it, but what I won't do is play ball. And as for this non-college bullshit I got two words for that: learn to fuckin' type, 'cause if you're expecting me to help out with the rent you're in for a big fuckin' surprise."

jk
Chorizo



Since: 5.1.04

Since last post: 4965 days
Last activity: 4799 days

#9 Posted on | Instant Rating: 1.48
My Predictions

Chris Benoit def. Triple-H
Randy Orton def. Edge
Chris Jericho def. Batista
Eugene and Ric Flair def. La Resistance
Kane def. Matt Hardy

PLUS:
Nidia def. Gail Kim to become No.1 Contender for SS
Tajiri def. Garrison Cade
Tyson Tomko def. Random Jobber #1
Steven Richards def. Random Jobber #2 on HeAt


---

...and that's the bottom line cos jk sed so
Spaceman Spiff
Knackwurst



Since: 2.1.02
From: Philly Suburbs

Since last post: 93 days
Last activity: 5 hours

#10 Posted on | Instant Rating: 4.05
E/C vs. M/J has been played out. Having them go at it for years? Ugh. While it may be a step up for Matt considering his treatment lately, it'd be a definite step down (way down) for Edge and Christian. Not to mention Christian is still healing from a fairly serious back injury, and Edge had spinal fusion surgery, so forget about them going all insane spot-tastic.


---

they've been doing their damndest to protect Batista and make him appear like an unstoppable monster

---

Except, y'know, when he's always the guy to eat the pin in Evo tag matches.

Anyway, predictions:
-Jericho over Batista
-Kane over Hardy
-Le Res over Flair/Eugene (assuming the WWE cares about the tag titles, if not Flair/Eugene win)
-Orton over Edge
-Benoit over HHH


---
BigVitoMark
Lap cheong



Since: 10.8.02
From: Queen's University, Canada

Since last post: 4716 days
Last activity: 4625 days


ICQ:
#11 Posted on | Instant Rating: 5.18
Edge vs. Orton: Edge winning the IC is a bad call for any number of reasons. For brevity's sake, I'll give two. First, Orton's held the belt so long now that the guy who beats him is going to get a huge shot in the arm from doing so. Unless, of course, that guy is Edge (or Jericho, as someone speculated for SummerSlam), since Edge has already held the title more than once. Second, Edge is being built towards HHH. Giving him a consolation run with the IC in the interim doesn't make him any more viable in that spot, so again it's pointless. Maybe, MAYBE if they wanna do a storyline where Edge has beaten them all to get to Trips it makes sense, but the negatives outweigh the positives there. Orton retains.

Kane vs. Hardy: I really don't think this will be bad. In fact, I'm kinda looking forward to it. Then again, I enjoyed Kane/Shane at the Survivor Series too. I guess I just enjoy a good beating. Just try and separate story from match, Matt can bump with the best of them and should fill his role nicely. Kane kills him, though.

Les Frenchies vs. Flair/Eugene: Trying to push La Res again was a nice idea, but when the tag team division consists of Hurricane/Rosey and Rhyno/Random Guy, getting the titles really isn't a push after all. They need to get a few legit teams together before the belts matter again, so I say put 'em on Flair/Eugene. I'm all for any angle that encourages Flair's crazy old man spaz routine, and I think these guys could rival Rock/Foley in terms of entertaining odd couples...in the short term, at least. Flair/Eugene win the titles.

Jericho vs. Batista: For as much as Batista is pushed, he never seems to beat anybody. Jericho needs a win over someone who matters (no, Tyson Tomko doesn't count) if this attempt to rebuild him is gonna catch. Batista isn't building to anything right now, so the gains for Jericho are higher. Jericho wins.

Benoit vs. HHH: Looks to me like a HHH/Edge main event at SummerSlam, and that necessitates a HHH win here. I want Benoit to win, but I think he's pushing his luck trying to go over HHH on three PPVs out of four. Could be a classic, though, which should ease the pain. New champ, HHH.

Five matches? Bah. This is what pisses me off the most about the PPVs now, even moreso than the *-quality of the matches. I figure they'll add two more, and give the main event a good thirty minutes or so. Regal's gotta get on there, but aside from that I don't see any matches jumping out at me that I can say "X vs. Y really should be on PPV". It'd be nice to see a diva-free, Coach-free PPV for a change, though, even if it just means that some random underused guys get ten minutes to go out and show what they've got.


---

The beatings will continue until morale improves.
Freeway
Scrapple



Since: 3.1.02
From: Calgary

Since last post: 1643 days
Last activity: 1331 days

#12 Posted on | Instant Rating: 6.24
Let's see....

One Fall for Women's Title Shot At SummerSlam:
Victoria over Gail Kim via submission; There's no credible faces in the Women's Division, and if they're gonna go with Trish/Victoria at SummerSlam, they need Victoria to go over the one women she hasn't been able to.

One Fall:
Tajiri over Tyson Tomko via pinfall; Well...might as well go for broke and use one match for two guys that need one.

One Fall:
The Hurricane & Rosey over Garrison Cade & Chuck Palumbo; I smell HeAT.

One Fall with No DQ:
Kane over Matt Hardy V1 via pinfall; If they want to build Mattitude to ANYTHING, they have to give him a strong showing here. I figure he goes down fighting, probably after a bladejob, all with Lita watching.

One Fall:
Chris Jericho over Batista via pinfall; C'mon, like he's gonna lose??

One Fall for WWE Intercontinental Championship:
Randy Orton over Edge via pinfall; Cheatery, leading to rematch or 3-way at SummerSlam.

One Fall for World Tag Team Championship:
Ric Flair & Eugene over La Resistance; Hey, I think we all like to see the Nature Boy suffer!

One Fall for World Heavyweight Championship:
Chris Benoit over Triple H via pinfall; On paper, the best match on the card. Both guys have brought their A-games lately. The X-factor in this match is Eugene. I figure Eugene "accidentally" costs Trips the match, leading to an Evolution beatdown (and Benoit save) and a Benoit/HHH gimmick match for the title at SummerSlam.


---

CALGARY FLAMES: Your 2004 Western Conference Champions
DVDs I Own
DaRipper58
Longanisa



Since: 11.3.04
From: Kennebunk, Maine

Since last post: 5034 days
Last activity: 4959 days

#13 Posted on | Instant Rating: 2.82
Edge vs. Orton: Edge dominates match, but looses because of interference by HHH.

Kane vs. Hardy: Dont really care for this one, but Kanes gotta win, right? I mean, its Matt Hardy.

Flaming Frenchman vs. Flair/Eugene: Eugene wins 1,2,3 and Flair gets furious. Back to the humor booking instead of the crapfest on RAW. Did I really just say crapfest? oh well...

Benoit vs. HHH: I think they let Benoit retain, and Summerslam turns into Elimination Chamber for the World Title with HHH vs. Benoit vs. Batista vs. Kane vs. Edge vs. Jericho with the last two being HHH and Batista, and Batists refuses to lie down and give HHH the title, and instead, pins HHH. This is going to happen sooner or later, and Batista looks like hes been improving. Give him another match with Kane over the next month and let him dominate, and he'll be over IMO. Remember the Royal Rumble for the number one contender?

Batista vs. Jericho: If you couldnt tell, im a huge Batista mark, and I think he wins this one, fair and square, after a good match, probably the best on the very short card.




(edited by DaRipper58 on 8.7.04 1904)

(edited by DaRipper58 on 8.7.04 1906)
---

"Smackdown Video games is the only way Big Show can play me, Cuz i bring championships home, just like Tom Brady"

I love John Cena :)

~The Only Pain That Matters Is The Pain You Inflict~
Net Hack Slasher
Banger



Since: 6.1.02
From: Outer reaches of your mind

Since last post: 4928 days
Last activity: 3348 days

#14 Posted on | Instant Rating: 6.26
-Jericho vs. Batista-- MY PICK: CHRIS JERICHO-- Both have been pushed somewhat strong, but I think Jericho will win it.

-Hardy vs. Kane (No DQ)-- MY PICK: KANE-- Why is Lita announced being at ringside. Well I KNOW why she's there LoL But if Matt doesn't want anything to do with her, and she's not with Kane. Whom invited her there? Kane should destroy Matt as Lita has more credibility going one on one with Kane.

-Eugene/Flair vs. La Resistance(c)(World Tag Titles)-- MY PICK: EUGENE & RIC FLAIR-- Always bet on the wacky tag team combination to get the win in there first attempt

-Edge vs. Orton(c)(IC Title)-- MY PICK: RANDY ORTON-- I think Orton will win as Edge becomes more intense. But really I have no idea

-HHH vs. Benoit(c)(World Title)-- MY PICK: CHRIS BENOIT-- The match just hasn't been build up enough to warrant a title change. I think these two will wrestle at Summerslam maybe with more guys included (chamber?).

Other matches- I'll go with Tajiri over Coach or Cade. Molly over Victoria for a #1 contendership match, maybe a Molly face turn soon (I'm grasping here). I can't even think of an 8th match, maybe Tomko over Hurricane, Hurricane is safe for an okay pop for a non-scheduled match... I don't hate Evolution but 4/5 (80%) of announced matches are Evolution matches. Talk about a selected view of who's important, one group of guys & the rest of the roster gets scraps. But if the PPV represents what they are pushing on TV with to segment spots per show, expect a 15-minute ad for the diva search from hell. That's what you want to pay your 30 bucks for.


(edited by Net Hack Slasher on 10.7.04 0310)

---

smark/net attack wienerville advisory is raised to YELLOW alert - Elevated (JBL is the new WWE champion, good gawd hide under the desk. But Benoit is World Champion allowing some safety in the IWC)- 6/28
Hurrikane757k
Salami



Since: 20.1.04
From: Fairfax, VA

Since last post: 4776 days
Last activity: 3874 days

#15 Posted on | Instant Rating: 4.47
Jericho vs. Batista - I don't remember Batista getting a high-profile singles win since Kane back at Armageddon '02... both of these guys are the type who can job and still be kept strong, but Jericho's gotten wins on the past 2 PPVs, so I'll go with Batista here.

Edge vs. Orton - Kind of another thrown together feud just so Orton can go over another top midcard face... although the stuff with Edge taking out every Evolution member leading up to HHH is pretty interesting. He really needs to develop a little more personality than GRRRR I'M INTENSE RAWR. Orton's gotta lose one of these days, but I don't see it happening here.

Eugene/Flair vs. La Resistance - Eugene needs to build his face momentum back up, and Flair is still mega-over with... well, just about everybody. Interestingly enough, Eugene beat Conway in his first match, so there's a little bit of history there. Eugene/Flair win here, thus leading to some wacky hijinks.

Matt Hardy vs. Kane - I think Hardy has some kind of knee injury, so I think that although he'll be kept strong in this match by giving Kane a helluva fight... they'll probably do some injury angle with Kane doing the punishment, and he'll (Kane) win.

Benoit vs. HHH - Build up sucks, so I don't see HHH winning here... Eugene will cost him the victory somehow, so they can extend this feud further.

Victoria vs. Molly - Just added... Trish with a broken hand really screws over the women's division, and I guess that since Victoria never actually got pinned to the lose the title, they have somewhere to go here, so she'll win here. Not like Molly's doing anything at this point.

(edited by Hurrikane757k on 9.7.04 1924)
JoshMann
Andouille



Since: 17.11.03
From: Tallahassee, FL

Since last post: 3630 days
Last activity: 3628 days

#16 Posted on | Instant Rating: 4.95
Let's do this thang...

Vengence (is mine to give) Predictions
========
Chris Jericho vs. The Monster Batista: Either Jericho outsmarts Batista after getting the shit pounded out of him for the win, or Jericho loses here, only to win after outsmarting him to win after getting the shit pounded out of him at SummerSlam.

I'll flip a coin and says Batista wins here, since they've been building him up slowly for months and the next logical step is a singles win over an established name.
========

Flair/Eugene vs La Resistance: Le Rez holds on to the titles here, but only because Flair does something dickish to prevent Eugene from winning. But up until then, this should be fun. Le Rez are getting better at doing comedy tag matches and this should fit them well. It may not be classic, but it WILL be fun.

========

Edge versus Randy Orton (c), IC Title

It's not time to end Orton's first IC Title reign yet, and after Edge making threats (which history will show going down along with with Sting's "I'll get you if you turn on me" threats as empty) the logical booking is that Edge gets blindsided for a Textbook Heel Stable Cheat Loss.

========

Matt Hardy vs Kane. This is going to get bogged in soap opera, just deal with it. Although, I wonder if it's not too soon to have Shawn do a surprise run-in and set up SummerSlam...it took Steamboat 2 months to come back in TV time, and with advances in medical science since 1986, to cut that time in half is doable, if in fact there is a serious art to diagnosing the away time in fake injuries, that is.

Meanwhile, Kane is not Lita's baby daddy it'll turn out, and she gets stressed right into a PPV miscarriage over the whole thing...just be prepared.

==========

Chris Benoit (c) v HHH- If they hadn't booked themselves dry as far as 3-way main events this year, a good match for SummerSlam right now would be Edge v HHH v Benoit the way the story has gone, but it fits more for HHH to face Edge for the title in Toronto (even if they don't do the switch that Edge isn't ready for anyway). Besides, I think at the very least Benoit had a longer run as champ than anyone could ever expect from him and can still be a viable main event contender. He;s elevated now, so it's time to elevate someone else along with him, which is what their intent with Edge is.

HHH wins his 9th World/WWFE title.

[/Edward R. Rooney, Dean of Students] NINE TIMES [off]


---
That's right, I said it- I said the J-Word
BigVitoMark
Lap cheong



Since: 10.8.02
From: Queen's University, Canada

Since last post: 4716 days
Last activity: 4625 days


ICQ:
#17 Posted on | Instant Rating: 5.18
411 sez WWE.com sez Victoria vs. Molly has been added to the PPV. I scanned the headlines, but I can't find it. FWIW, I'd pick Victoria.


---

The beatings will continue until morale improves.
chill
Landjager



Since: 18.5.02

Since last post: 4025 days
Last activity: 4025 days

#18 Posted on | Instant Rating: 1.19
The PPV is only three hours long. A lot of recent RAWs have only had 3 matches, so it's doable. I think Benoit/HHH will be around 40 mins or longer. They're pushing the World Title as a totally legit and respect-worthy championship, ever since HHH went on his super long reign.

Victoria/Molly is on WWE.com's Vegeneance PPV site.

As for the matches:

______________________________________

HHH d. Benoit
Orton d. Edge
Batista d. Jericho
Flair/Eugene d. La Rez
Kane d. Mattitude
Victoria d. Molly

basically: Evolution has a big night.
_______________________________________

p.s. Didn't Nidia's win this past week have some significance toward getting a title shot?
The Vile1
Lap cheong



Since: 4.9.02
From: California

Since last post: 3351 days
Last activity: 3083 days

#19 Posted on | Instant Rating: 3.83
Originally posted by chill

---

The PPV is only three hours long. A lot of recent RAWs have only had 3 matches, so it's doable. I think Benoit/HHH will be around 40 mins or longer. They're pushing the World Title as a totally legit and respect-worthy championship, ever since HHH went on his super long reign.

Victoria/Molly is on WWE.com's Vegeneance PPV site.

As for the matches:

______________________________________

HHH d. Benoit
Orton d. Edge
Batista d. Jericho
Flair/Eugene d. La Rez
Kane d. Mattitude
Victoria d. Molly

basically: Evolution has a big night.
_______________________________________

p.s. Didn't Nidia's win this past week have some significance toward getting a title shot?

---


Yes, she did earn a title shot. However Trish gave her the title shot already since she knocked her out, called the ref in and immediately pinned her. So of course when Trish is healed, Nidia will probably get another title shot and try to get revenge on Trish.

If you've watched RAW lately, they aren't pushing the world title as the center of the main event. What they are pushing is the manipulation of Eugene. God, Eugene is a freaking idiot, he doesn't deserve Benoit's help, and I'd love to see Benoit give him some tough love by beating the ever loving crap out of him :-) .


---


"Don't compare my arm to your cheap arm!"
-Edward Elric
DarkRenegade
Bockwurst



Since: 19.5.02
From: YOUR MOTHER!

Since last post: 4090 days
Last activity: 1851 days

#20 Posted on | Instant Rating: 5.62
I'm Renegade Raine and I approve this message:


I used to be really good at predicting PPVs, but lately I've been doing badly. But, I'll give it a try again.

Vicky over Molly
Kane over Matt Hardy V1
Resistance over Flair and Eugene
Jericho over Batista
Orton over Edge
Hmm...tough one to call...I'll say H gets the title.



---



Visit JKyle.com...it's good for you!


A presidential election should be used to elect the best candidate for a country, right?
Then do what I'm doing this fall and use the power of the write-in vote to vote for an apple pie.
Hell, it will probably get more votes than the Green Party anyways.
Pages: 1 2 Next