InVerse
Boudin blanc



Since: 26.8.02

Since last post: 3 days
Last activity: 1 hour

#1 Posted on
Dish Network's summary hypes Billy Gunn & Jamie Noble vs. The F.B.I Nothing that would make me want to watch the show if I wasn't planning to already, but it could be good. Palumbo has been hot lately and Noble is always good for some entertainment. Maybe we'll finally find out if Noble & Nunzio are still cousins. If so, I hope it's via their mothers. How would you like to be named Nunzio Noble?

Nice commercial hyping the show toward the end of Slamball. It shows Spanky, the Bashams, Shannon Moore (I think) and Orlando Jordan, talking about how they're waiting for their shots. "Tomorrow's Superstars Today."

They pyro hits and Velocity is on. The Velocity pyro is truly awesome. Incidentally, I wonder if Stephanie McMahon has ever watched the Velocity intro and realized what horrid clips they've used of her. But who cares, Tazz is commentating again this week and all is most excellent!

Nunzio vs. Kidman - Okay, so maybe we won't find out if Nunzio and Noble are related. Decent match, most of which is Nunzio working the arm, followed by Kidman kicking him. I don't think Kidman ever got more than 3 moves in a row during the entire match. Nunzio hits a single arm DDT which Tazz informs us used to be called Divorce Court and was utilized by the Midnight Express. No, Tazz doesn't know why it's called that either. Kidman wins the match with a Burger King BK Bomb off the second rope.

Recap: John Cena steals Eddie Guerrero's lowrider and Eddie demands a Latino Street Fight. Oddly, they start out the recap showing the beatdown from 2 weeks ago which was the first recap from last week.

Sean O'Haire vs. Orlando Jordan - I could be wrong, but I think these two may be undefeated on Velocity, at least since they were both deemed worthy to appear on Smackdown once every 3 months. I fear the worst for O'Haire since someone seems to have a hard on for Jordan. Jordan goes for a pin less than 30 seconds into the match. Josh claims Jordan was going for a quick win, Tazz tells Josh to shut the hell up and talks about how you don't pain a guy that early expecting to win, you're just trying to tire him out. O'Haire uses a back sweep that Josh informs us is called an Osoto Gari, which I'm probably spelling wrong but at least I can pronounce it thanks to Tazz making fun of Josh for mispronouncing it. O'Haire wins with the move formerlly known as the Prophecy and known for about 2 weeks as The Widowmaker and apparently now only known as the Inverted DVD.

Commercial for the 60 Minute Iron Man Match. Seems that the company has finally realized that Crash TV is dead and they actually need to give people specific reasons to tune in to a show other than just "anything can happen".

Funaki & Ultimo Dragon vs. Matt Hardy v1.0 & Shannon "All That And" Moore - Woohoo. Here's the requisite ass kicking Velocity match. I was beginning to be slightly worried for a moment there. (Not that there was anything wrong with the first 2 matches, they just weren't spectacular.) Anyway, I don't think this match lived up to it's full potential, but it was still excellent.

Matt Facts: Matt & Shannon have Moore Mattitude than any other team. Matt enjoys Ginger Root after eating Sushi.

Good back and forth action from everybody, Shannon Moore is still on fire. I would give my life savings (which granted, is only $5 right now) to see Shannon Moore show up on RAW, kick Steve Austin in the nuts and walk out. Dragon seemed a little slowers than usual, which means he was only about twice as fast as most wrestlers. Funaki was his usual excellent self and Matt Hardy is the current God of Wrestling. Forget Angle vs. Lesnar, a few years from now Matt Hardy vs. John Cena will have it's spot as the Hogan vs. Savage feud of the new millennium.

Ultimo Dragon's finishing maneuver finally has a name, the Asai DDT. He nails Moore with it but is cut off by Matt Hardy. Hardy whips Ultimo into the corner and Ultimo does the fastest, smoothest Tope Suicida I've ever seen, into Moore. (Note. I very well may be spelling Asai wrong but if I called the Lucha Libre move wrong, that's Dean's fault cuz I swiped it from his Workrate Report this week.) Anyway, match ends when Funaki meets an unfortunate Twist of Fate courtesy of Version 1. Excellent match which I'd like to see revisted in a few weeks, as I think it could be even better.

Recap: Angle vs. Undertaker, Brock killing Zach Gowan. Once again, they start the recap with a recap of last week's recap. They REALLY need to redo Brock's promo spot so that it doesn't end with his booby wrinkled. I dunno why that bothers me, but it has ever since he debuted.

Chuck Palumbo & Johnny Stamboli vs. Billy Gunn & Jamie Noble - Well, we don't find out if Nunzio & Noble are still cousins, but there is a knod to the Ambiguously Gay Tag Team as Chuck Palumo offers to shake Billy Gunn's hand but slaps him instead, as if to say "You never called." Humorous to see the crowd leap to their feet at the sound of Billy Gunn's music, only to realize that Torrie Wilson wasn't coming out. (Torrie & Nidia got killed by Shanequa, after all.)

Okay match, nothing that sucked but nothing really stood out. Nice move from the FBI, double hiptossing Gunn but catching him in the air, lifting him up and driving him down powerbomb style. Not sure if it's called Baddabing or if Josh just felt like yelling that as they hit it. Billy Gunn wins with a Famouser on Chuck Palumbo.

Overall, another good show. Absolutely nothing that sucked, which in recent months is a rare occurance for wrestling shows period. Excellent announcing once again, from Tazz & Josh, though I wish they'd drop the Tazz insulting Josh bit, as I think it actually gets in the way of their ability to call a match. I wonder if Tazz is a permanent replacement for The Cat or if he's just filling in space until they find somebody new. Hopefully, it's the former.

Lines of the Night: Too many great exchanges from Tazz & Josh. Here are a few of the highlights:

Tazz: What the hell was that?
Josh: The Johnson Shuffle
Tazz: The Jordan Shuffle?
Josh: No, the Johnson Shuffle.
Tazz: How do you shuffle your Johnson?
Josh: It's a tribute to his trainer, Rocky Johnson.
Tazz: Oh, I was getting nervous there for a second.

Tazz: I know you had a lot of championship matches in Tough Enough.
Josh: That was 2 and a half years ago, Tazz.
Tazz: But you haven't done anything since then.
Josh: Well, I'm sitting here, so I must have done something right.
Tazz: No, I did something wrong.

Tazz: Okay, let's not argue. They do that over on Raw.
Promote this thread!
fuelinjected
Banger



Since: 12.10.02
From: Canada

Since last post: 4567 days
Last activity: 4567 days

#2 Posted on | Instant Rating: 5.15
Tazz is great on Velocity because he can take more "inside" shots and it works because mainly just the hardcore fans watch Velocity.

For all the crap Josh gets from his co-workers, he got signed because he was the third most over guy in XWF behind Hogan and Hennig so they snapped him right up just like they did with Nowinski when he started to make a name for himself on the indy scene. It was funny to me when Cat took shots at him because I've seen Matthews work and he was a hell of a lot more talented then The Cat in the ring.

Back to Velocity, another good show. If they're turning Matt face like planned, a Not Team Angle vs Moore Mattitude match would be excellent.

darkdragoon
Bockwurst



Since: 26.8.02

Since last post: 5002 days
Last activity: 5002 days

#3 Posted on
i think Bobby eaton used to call it the divorce, can't remember why...

yeah, osotogari is correct but I'm wondering why he didn't say STO...

last match was kind of sloppy but fun, especially when Noble was kicking and stomping Stamboli across the ring.
Torchslasher
Knackwurst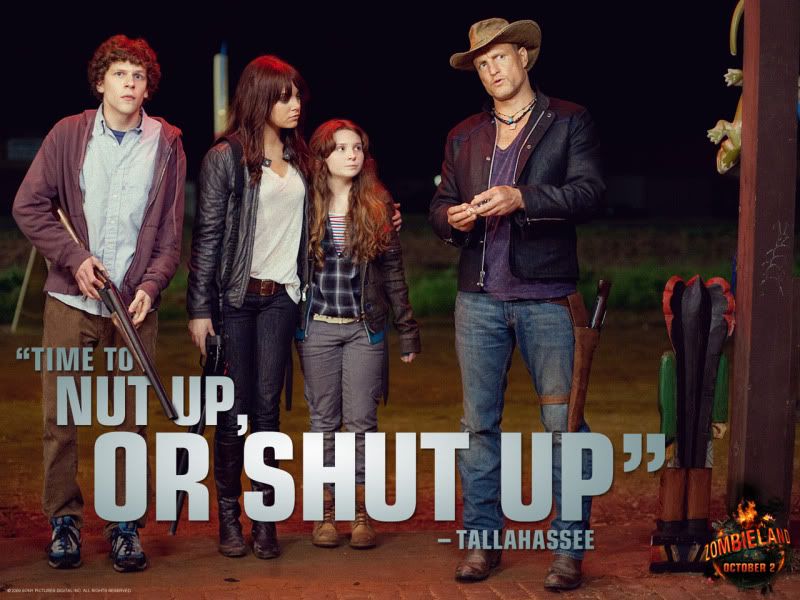 Since: 17.1.02
From: New F'n Jersey

Since last post: 69 days
Last activity: 69 days

#4 Posted on | Instant Rating: 6.44
First off, I'm a little upset that neither Tazz nor Josh discussed why Billy wanted to face Chuck. I kept waiting for an explanation that never came. In the end, I guess they were not supposed to mention anything.

Now I know that JR and Jerry are the entertainment announcers and Tazz and Cole are the more straight-forward wrestling announcers, but Tazz and Josh need to call the action more. They were too chummy and made too many jokes.

Kidman sure did favor the arm in his match huh? This was a very good match that had me thinking that Nunzio might steal one. (I didn't read the spoilers.) I didn't even know that Kidman changed his finisher to a "Have it your way" Bomb.

All in all, a good show that despite the Tazz/Josh jokes made me happy not to hear The Cat anymore.


---

Molly, Stacy and Daffney all in WWE? I suddenly lost all my will to complain about anything regarding the WWE. Hope I don't lose my street cred for this.

TS, the greatest Wiener rated 6.1554 ever to live!! Oops, I mean 5.5...4.5?? Oh, dammit! I guess Notorious FAB was right.
Amazing Telephone
Salami



Since: 12.12.02
From: Winnipeg, Manitoba

Since last post: 1574 days
Last activity: 775 days

#5 Posted on
I saw just enough of the show tonight to see Matt Hardy lock up with Funaki in the corner, shove Funaki away, throw the V1 sign and yell "AVEEONEAAAAAH~!".

This was the greatest Velocity ever.
odessasteps
Scrapple



Since: 2.1.02
From: MD, USA

Since last post: 1433 days
Last activity: 1400 days

#6 Posted on | Instant Rating: 6.41
Originally posted by darkdragoon

---

i think Bobby eaton used to call it the divorce, can't remember why...


---


It was called "the divorce court."

Because it doesn't just separate your arm from the shoulder, it divorces it.

(edited by odessasteps on 7.9.03 1007)

---


Odessa Steps Magazine
www.odessasteps.com
http://odessasteps.blogspot.com
Spiraling_Shape
Bierwurst



Since: 2.1.02
From: PA

Since last post: 6 days
Last activity: 10 hours

#7 Posted on
First off, I'm a little upset that neither Tazz nor Josh discussed why Billy wanted to face Chuck. I kept waiting for an explanation that never came. In the end, I guess they were not supposed to mention anything.

Yeah, Monty went out of his way to tell Stamboli, "I want to face HIM!" and they were telling that story in the ring, but Josh & Tazz oddly ignored it completely.


---

"I'm the best poetic genius since Leapin' Lanny Poffo."
odessasteps
Scrapple



Since: 2.1.02
From: MD, USA

Since last post: 1433 days
Last activity: 1400 days

#8 Posted on | Instant Rating: 6.41

I do like the chemistry between Josh and Tazz, which seems to be a good-natured work, unlike the Josh/Cat relationship.

"Asai DDT"? A good as name as any I guess.


---


Odessa Steps Magazine
http://www.odessasteps.com
http://odessasteps.blogspot.com
InVerse
Boudin blanc



Since: 26.8.02

Since last post: 3 days
Last activity: 1 hour

#9 Posted on
At least Ultimo Dragon can now use one of the moves named after him.

As for Matt Hardy... I'd love to see them give him (and Shannon) the treatment Lance Storm got in WCW. Could you imagine the heat those two could generate if Matt were IC champ, Shannon were Cruiserweight champ and they co-held the tag titles? Of course, if they go ahead and turn Hardy face already, that would pretty much blow that idea out of the water.