dunkndollaz
Banger
Back to Back Survivor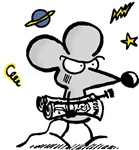 Since: 3.1.02
From: Northern NJ

Since last post: 35 days
Last activity: 3 days

#1 Posted on
Just got my latest issue of TIME Magazine - there is mention in the various cover articles that Vegans will not eat honey because the production process oppresses the worker bees.....can someone with more knowledge of this stance please explain to me how a worker bee can be oppressed ? Thanks.


---

"Tell me a story Jack."

"Fuck you."

"Oh, that's one of my favorites."

-48 Hours
Promote this thread!
Fuzzy Logic
Summer sausage



Since: 31.3.02
From: Happy Valley - Goose Bay, Newfoundland and Labrador, Canada

Since last post: 4495 days
Last activity: 4219 days


ICQ:
#2 Posted on
they are oppressed because we evil humans are stealing their honey, thus exploiting them. They are doing our bidding and we are taking the fruits of their labour without compensating them...

at least, that's how I understand it.

(yes, this kind of is a troll, I s'pose, but dangit, it's really what I get from the situation. So it's a statement of opinion that resembles a troll. And yes, I have no knowledge of the stance of the vegans, thus, my post was completely pointless, really...).

(edited by Fuzzy Logic on 9.7.02 1247)
Tom Dean
Bockwurst



Since: 30.8.02
From: New York, NY

Since last post: 4584 days
Last activity: 3954 days

#3 Posted on
Vegans won't eat any food that comes from an animal, right? So, that would obviously rule out honey.


---

"How YOU Doin'?"
- Tom Dean, weekly at [slash]
"History is being make-ed... somebody here is getting their head completely shaved off"
- David McLane, PPV opening promo

gonna build a giant drill and bore straight into hell releasing ancient demons from their sleep-forever spell so they can walk upon the earth and get recituated and run the diet pill pyramid that MC Pee Pants has created
Spaceman Spiff
Knackwurst



Since: 2.1.02
From: Philly Suburbs

Since last post: 33 days
Last activity: 4 hours

#4 Posted on
Not to mention the misc. bee body parts that might be present in said honey.


---

Matthew: You would've loved it, David. A week in a foreign country, strange people, strange customs...
Dave: Oh, I know what you mean. I've been to Canada.
Teppan-Yaki
Pepperoni



Since: 28.6.02

Since last post: 2215 days
Last activity: 2186 days

#5 Posted on
"Not to mention the misc. bee body parts that might be present in said honey."

I could have gone all week without reading that.
Zeruel
Thirty Millionth Hit
Moderator



Since: 2.1.02
From: The Silver Spring in the Land of Mary.

Since last post: 340 days
Last activity: 282 days

#6 Posted on | Instant Rating: 4.05
milk [from cows], eggs [from chickens], gell capped pills [contains gelitan], and the like are all animal products...
vegans won't touch them, and if you see a vegan wearing real leather, bitch slap them...

vegitarians just don't eat meat.


---

You can't fire a gun in a confined space! What are you tring to do, make us deaf?!"
"Just get out of the chopper."
"What?"
"Get out of the chopper!"
"The crops!?" - Jack Lemmon and James Garner, "My Fellow Americans", and the reason I say "The crops?" instead of "Huh?"
OlFuzzyBastard
Knackwurst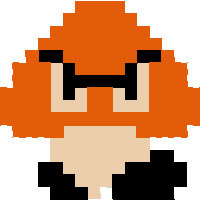 Since: 28.4.02
From: Pittsburgh, PA

Since last post: 343 days
Last activity: 319 days

#7 Posted on
Vegans are a little goofy. I agree with most of what they have to say until you take it to extreme levels like that. Hell, I'd probably be a vegitarian myself if I had any kind of willpower. ("But bacon tastes GOOD. But pork chops taste GOOD.")

I don't know, though. I had a good friend in high school who was a really hardcore vegan, and even she never mentioned the honey thing...

"I'm a level 5 Vegan - I don't eat anything that casts a shadow"...


---

"The only difference between lilies and turds are those humankind have agreed upon, and I don't always agree."
---George Carlin

"Those who dance are considered insane by those who can't hear the music."
---Anon.
calvinh0560
Boudin rouge



Since: 3.1.02
From: People's Republic of Massachusetts

Since last post: 1838 days
Last activity: 5 days

#8 Posted on | Instant Rating: 0.00
Originally posted by OlFuzzyBastard

---

I had a good friend in high school who was a really hardcore vegan,

---


Hey you don't make friends with Salad...


Anyway on to the point. Well there is none expect for that simpsons quote.
DJ FrostyFreeze
Scrapple



Since: 2.1.02
From: Hawthorne, CA

Since last post: 99 days
Last activity: 23 hours

#9 Posted on | Instant Rating: 4.95
I used to process website orders for a cosmetics company that was "animal friendly". That means that they dont personally test any of their products on animals, but they do contain ingredients that were tested on animals decades ago.

So because of our "Animal Friendly" status, I would get a lot of calls from Vegans asking if we used real animal hair in our brushes (no), or honey in the lipstick (yes, almost all lipstick contains honey). Actually, between you and me, cosmetic products contain a lot of nasty-sounding animal parts/products you wouldnt believe. But you didnt hear that from me.

Anywho, I said all that to say this:

I even had a few people who would call me looking for places to buy our make-up from that didnt also sell furs BECAUSE THEY REFUSED TO SUPPORT ANY ESTABLISHMENT THAT ALSO SOLD *ANYTHING* ANIMAL-RELATED.

You heard me.


---

Dont read this.
SmooveK
Goetta



Since: 27.6.02
From: Fukushima, Japan

Since last post: 5032 days
Last activity: 4721 days

#10 Posted on
There are some who take this to the extreme (mostly in India) who wear masks to avoid breathing bugs or microorganisms, and sweep the ground in front of them to avoid stepping on worms or insects. Also, they will only eat fruit that has already fallen from a tree, and refuse to eat anything that had to die to become food.

Of course, that's for religion, and I can understand that. Every vegan I know is a hippie trying to feel morally superior. It's fun to put meat in their food when they aren't looking! They get SOOOOO pissed when you tell them!

-K


---

See the newly minimalisticated SmooveK.com today. Smoove Komics, pictures, and submit your loyalty to SmooveLand. It's everything you've ever wanted in a website, exactly!

SWF is TOO SWEEEEET!