Firecracker
Salami



Since: 26.6.02
From: Miami, FL

Since last post: 4916 days
Last activity: 4752 days

#1 Posted on | Instant Rating: 4.23
Wow, how about that college football action today? UF upsets UGA, Ohio State squeaks by again.... oh, and my pathetic Canes lose 31-7 to Virginia Tech.

How pathetic was that game? Miami had no focus whatsoever, and VT blew us out with only TWO complete passes - one of which for a loss. This pretty much sums up the whole game: fake field goal, guy's WIDE OPEN in the end zone, not a defender within 20 yards -- the closest guy to him is the photographer on the sidelines -- perfect pass, hits him RIGHT in the hands.... and he drops it.

How do you think the polls and BCS are gonna look after this week?


---

Yo, it's me, it's me, it's (points to self) P-A-B!

Marlins are WORLD SERIES CHAMPS!! WOOOO!!!
Promote this thread!
Net Hack Slasher
Banger



Since: 6.1.02
From: Outer reaches of your mind

Since last post: 4925 days
Last activity: 3344 days

#2 Posted on | Instant Rating: 6.64
I kept my eye on 3 games on Saturday.

First off looking at Notre Dame just embarrassing themselves again getting not just shut out be destroyed at home 37-0... My attention went to Georgia/Florida which had a real defensive struggle. Florida won but I thought Georgia could have won if they just sticked with the run throughout the game.

Also watched Penn St/Ohio St game. Poor Coach Paterno, leading by 10 at halftime and pumped he was pulling a Jim Powers and pumping his fist in celebration while running into the locker room. Penn seemed like they had the game in hand but found a way to lose... I really think Coach Paterno needs to think about hanging up the whistle.

As how the BCS is going to play out. No clue, obviously Oklahoma is really the cream of the crop. I personally was never sold on Miami this year. The needed a miracle comeback along with a flaming choke by the Gators early this year... I guess USC is #2, I certainly like them more then Florida St. I personally think LSU is the most underrated team. Their offense looks awesome (except in the game with Florida).

Not including Oklahoma. Only Texas Christian U is undefeated in the top 25, but how can a team called Horny Frogs (opps Horned frogs LoL) be considered Nation champions. Well that and playing the Conference USA and playing no one of note... If I have to pick a #2 I'd go with USC. But an LSU/OK game would be a lot of fun to watch.


---

Me fail English? That's unpossible
drjayphd
Scrapple
Moderator



Since: 22.4.02
From: Outside of Boston

Since last post: 65 days
Last activity: 15 days


ICQ:
#3 Posted on | Instant Rating: 7.10
Watched the Miami/VaTech game until that blocked punt. Didn't read anything else about it until this thread. No, I couldn't believe Virginia Tech only completed two passes all game. Then I checked the boxscore.


Originally posted by ESPN.com's recap

---


VIRGINIA TECH CMP  ATT  YDS  TD  INT
Marcus Vick   2    4    44   1    0
Bryan Randall 0    4    0    0    1


---


Two for eight passing. Hunh. Guess that's one way to neuter Miami's passing defense. They knew they had a great running game, but I didn't think it was THAT good.


---

Today's Out-Of-Context Quote, Courtesy of hardygrrl:

"...between the grime layer and the Seventies game show host hair, I'd rather rim Undertaker after a White Castle/Schlitz bender."
Battlezone
Potato korv



Since: 27.2.03
From: Seattle, Washington

Since last post: 3480 days
Last activity: 83 days

#4 Posted on | Instant Rating: 4.76
With all due respect to "Separation Saturday", this Saturday was way more entertaining. Maybe it's because Ohio State survived this weekend.

-Michigan beats Michigan State, and it looks like the Big Ten will come down to Ohio State/Michigan. Again.

-Speaking of OSU/Michigan, Mark Richt is starting to look more and more like John Cooper every year. Great regular season, lose to major rival. And sorry, Gator fans, as long as Chris Leak is your quarterback, Ron Zook is going nowhere. And if he salvages Florida's season, what will happen to FireRonZook.com?

-Ohio State's defense is one of the best in the country. And their D-Line is the deepest and the best in the country. And the offense is starting to show some life. Now would be a good time to hit their stride, with Michigan State, Purdue and That Team Up North still ahead.

-USC is playing as well as anybody in the country right now, and are probably the only team that could make a game of it with Oklahoma. Remember, every BCS conference has won a national title in the previous five years of the current BCS. Does USC make it six-for-six?

My top ten:
1.Oklahoma. If Saturday's game is any indication of what a Bob Stoops team can do when highly motivated, then I don't know who can beat these guys.
2. USC. In the driver's seat for the Pac-10 championship, and possibly a Sugar Bowl berth, but a dangerous game with UCLA lies ahead.
3. Ohio State. Simply put, win and they're in the Rose Bowl. OSU, along with Michigan, control their own destiny in the Big 10. And the schedule works in their favor, with MSU and Purdue coming to Columbus before heading to Ann Arbor.
4. Florida State. Sorry, but I'm not buying the Noles. Yes, they looked impressive against Notre Dame, but take a peek at their schedule. They've played one good team-Miami-and lost. And with Florida hitting their stride, FSU might be the third best team in the STATE.
5. Miami. A hiccup tonight, admittedly. But with Pittsburgh still on the schedule, they've still got a shot at the Big East. But how much do you want to bet that suits in the Big East will be openly rooting for Pitt in THAT game?
6. LSU
7. Virginia Tech
8. Michigan
9. TCU
10. Iowa


---

Does this make any sense? Let's say you're at a restaurant, and you see a man stagger away from the bar and walk directly into the wall, mistaking it for a door, banging his face and falling down, only to pick himself up and walk into the wall again, and then again, over and over. Would you say to yourself: "I admire that man! He is loyal to the tactic of walking into the wall, in the hope that it eventually will turn into a door!"

No! You'd say: "He must be a Cubs fan."
-Dave Barry
DrewDewce
Bratwurst



Since: 2.1.02
From: The Derby City

Since last post: 73 days
Last activity: 50 days

#5 Posted on | Instant Rating: 6.75
Upset? Yes, I'm upset about that Kentucky game . . .

Five hours and almost that many Tums. Nice effort, but the end result is the same . . . Kentucky has to beat either Georgia or Tennessee (and Vandy which they've proven they can't do in times of need in the past), to become bowl eligible.

Great group of guys who stayed put when some of them could have transfered out and avoided the probation as a result of the Hal Mumme era, the initially underwhelming Guy Morriss era, and the so-far puzzling Brooks era. They deserved better, but they couldn't survive "Survival Saturday."

Looks like only Oklahoma (spoken with true Lovitz embellishment) can beat Oklahoma, and that was a fabulous Michigan/Michigan St. game, so overall a great day of College Football viewing. The remote got a real workout yesterday. Hopefully the NFL can hold serve with some great action today!

(edited by DrewDewce on 2.11.03 0514)

---

"You have the right to suffer. You have the right to feel pain. If you wish to have an attorney present, I'll hurt him too!" - The Big Bossman
dunkndollaz
Banger
Back to Back Survivor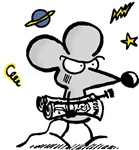 Since: 3.1.02
From: Northern NJ

Since last post: 26 days
Last activity: 3 hours

#6 Posted on | Instant Rating: 7.94
USC put a hurtin' on Wazzoo - Texas killed the Huskers (love it) - great effort by the kid at Penn State - late Florida FG , what a way to cap off the world's largest cocktail party - Princeton beats Cornell 28-6 (and we were there) and ND gets shut out at home - what a great day of games

Oklahoma vs USC is the game that I would most like to see


---

5 Time 5 Time 5 Time 5 Time 5 Time Wiener of the Day Runner-up
HitTheSnoozeButton
Boudin rouge



Since: 2.1.02
From: Pittsburgh PA

Since last post: 3424 days
Last activity: 630 days

#7 Posted on
Originally posted by Net Hack Slasher

---



Also watched Penn St/Ohio St game. Poor Coach Paterno, leading by 10 at halftime and pumped he was pulling a Jim Powers and pumping his fist in celebration while running into the locker room. Penn seemed like they had the game in hand but found a way to lose... I really think Coach Paterno needs to think about hanging up the whistle.



---



Hey, I was at that game, and while I don't really like Penn State, the loss was not JoePa's fault. OSU put together some decent drives in the second half, and a few key calls (ball that clearly bounced was ruled a catch, PSU player ruled down in bounds when he was clearly out of bounds, thus keeping the clock running and killing PSU on the final drive) went the other way and broke our backs. Still, we all thought the kicker was going to bury the 60 yarder, he was kicking it that well.

And as for V Tech, Miami was ripe to lose, and as much as I hate trash talking players, D'Angelo Hall was right when he said that Miami didn't have enough weapons on offense like they usually do. Now, with Pitt playing V Tech next week, I'd have loved to have seen Larry Fitzgerald torch Hall, but good ol' D'Angelo went and got himself tossed, making an already thin V Tech secondary painfully weak. I think Pitt beats them going away next week, and I wouldn't be surprised to see Fitzgerald hang 13 catches, 250 yards, and 3 TD's on the Hokies.


Phew, all that said, USC should be number 2, but it doesn't really matter, because the way things look now, no one can touch Oklahoma.

Edit: Stupid spelling error.

(edited by HitTheSnoozeButton on 2.11.03 1203)

---

"She's screaming like crazy...You have this myth you're sharing the birth experience. Unless you're passing a bowling ball, I don't think so. Unless you're circumcising yourself with a chainsaw, I don't think so. Unless you're opening an umbrella up your ass, I don't think so."
--Robin Williams on birth

ShotGunShep
Frankfurter



Since: 20.2.03

Since last post: 3872 days
Last activity: 3759 days

#8 Posted on | Instant Rating: 3.53
We're gonna hear whining from all the one loss teams about the BCS now. But the thing is, it might be to their advantage to NOT play in the Sugar Bowl. Nobody is going to beat Oklahoma and just because you GO TO the championship game doesn't mean you get second place. If Oklahoma kicks the crap out of whoever faces them, another BCS team may get voted second place.
The playoff supporters are gonna be loud this year.


---

You Samoans are all the same. You have no faith in the essential decency of the white man's culture.
Dutchie
Kishke
Moderator



Since: 29.1.02
From: PA

Since last post: 114 days
Last activity: 11 days

#9 Posted on | Instant Rating: 7.85
Also watched Penn St/Ohio St game. Poor Coach Paterno, leading by 10 at halftime and pumped he was pulling a Jim Powers and pumping his fist in celebration while running into the locker room. Penn State seemed like they had the game in hand but found a way to lose... I really think Coach Paterno needs to think about hanging up the whistle.

There are at least 6 better examples this season to use in the argument of if Joe Paterno should retire or not - this loss definitely wasn't one of them. Ohio State is better than we are. We're young, we're small, we're slower. They pushed us around in the second half and we couldn't respond. We haven't used receivers in the middle of the field all season, but when the game's on the line, hey, let's NOT throw towards the sidelines for the first three passes. Unfortunately, I've got a bad feeling about who the ad wizards were who came up with those calls. We were two yards short of upsetting the defending national champions. We actually PLAYED 60 minutes of REAL football in one game!! I know moral victories don't count for anything on paper, but I'll take what I can get this season.

I don't think tOSU's going to be as high as 3rd in the BCS poll. They didn't beat the spread against a very lowly Penn State team, and I think beating Notre Dame still looks good on paper, no matter what ND's record is. I'd say:
1. Oklahoma
2. USC
3. Florida State
4. Va Tech
5. Ohio State
6. Miami
7. Michigan
8. Iowa
9. LSU
10.TCU

I just hope a Big Ten team makes it to the Sugar Bowl. I'd hate to see Big Ten refs get a chance to officiate the national championship game and screw it up. ;)


---

Madness takes its toll. Please have exact change.
093093-012103

PSU 2-7 (0-5 Big Ten). 2 yards short is still an L, but THIS was the team I've been waiting 9 weeks to see play. YOU'RE MY BOYS, BLUE (and white)!!!
Bullitt
Shot in the dark



Since: 11.1.02
From: Houston

Since last post: 658 days
Last activity: 658 days

#10 Posted on | Instant Rating: 7.07
Looks like I can bring my Virginia Tech hat out of its hiding place and wear it again!


---
Buck 65...Talkin' Honky Blues out now
Quezzy
Scrapple



Since: 6.1.02
From: Pittsburgh, PA

Since last post: 3 days
Last activity: 8 hours

#11 Posted on | Instant Rating: 5.58
Yes another great week of college football, I just don't see how the NFL supporters think their game is superior. First of all my Gators beat Georgia once again. I guess it was an upset although it wasn't really in my opinion. Florida is a lot better than they're ranked and they always beat Georgia. Great game though, as a Florida supporter I have to say I WANT Ron Zook to stay, I think he's doing a good job. I mean let's face it, last year's team, other than Grossman, just wasn't good. Sure they choked against Miami but they really had no business being up by that much to begin with so the coaching must've been doing something right. Although I do still question brining in that third string QB during the Miami game. It's a shame they lost that game though because if that win that it could be a completely different story this year. And even if they did lose that game if they would've beat Ole Miss then they could still possibly make a running for the top of the BCS like Colorado did a few years ago with two losses. After all Florida does play 6 games against teams ranked in the top 10 at some point, 7 if they make the SEC championship game against either LSU or Ole Miss. Florida could be very scary next year with everyone important except for Ratliff coming back. Although that will be a big loss.

LSU is probably the most underrated team. Offense is pretty impressive and there only slip up was against Florida and the above mentioned Keiwan Ratliff. Unless Ole Miss has another miracle in them LSU should finish the regular season with 1 loss. Then the SEC champioship game could either ruin their chances are if they win could put them over the hump into the National Championship.

It's nice to see Ole Miss finally in the polls. Their games aren't pretty and they barely pulled out the win yesterday but they are atop a conference with 7 teams ranked at one point.

I think right now it should be
1. Oklahoma
2. USC
3. LSU
4. Ohio State
5. Virginia Tech
6. Miami
7. FSU
8. TCU
9. Michigan
10. Georgia

But I just read an artilce that said the BCS after yesterday would be...
1. Oklahoma
2. USC
3. FSU
4. Miami
5. Ohio State
6. LSU
7. Virginia Tech
8. Michigan
9. TCU
10. Georgia

Not only that but it says even if LSU wins out, SEC Champioship included they would not catch up to USC (assuming they win out) and might not even move ahead of FSU and Miami (assuming they win out). How is it that Miami and FSU play a few good non conference teams every year and that somehow translates into the hardest schedules in the nation even though their conferences suck? If everyone wins out and USC makes it then no problem. But if USC goes down and Miami or FSU makes it over the other one loss teams then it's a joke. And Ohio State would finish ahead of them if they win out too.

So I guess this has to happen for LSU to go to the National Championship game...
- win the rest of their games
- win the SEC championship game
- Michigan beats Ohio State
- Florida beats Florida State
- Pittsburgh beats Miami
- Oregon State or UCLA beats USC (Arizona sure isn't)


(edited by Quezzy on 2.11.03 1350)

---

Lance's Response:

THAT IS AWESOME!
TheCow
Landjager



Since: 3.1.02
From: Knoxville, TN

Since last post: 3785 days
Last activity: 3784 days

#12 Posted on | Instant Rating: 7.00
Man, yesterday was fun. (And I'm glad I stayed away from actually going to the game here; all accounts say it was ugly. Beating Duke 23-6 for Homecoming is just no excuse - we played 1 quarter of real football and expect to have a shot against a now pissed-off Miami team?) Michigan St. / Michigan, Georgia / Florida, Ohio State / Penn State, South Carolina / Ole Miss, Utah / Air Force, Arkansas / Kentucky... all these went down to the wire pretty much. Awesome day to watch football. (Heck, even Memphis is now 6-3, something I never thought I'd see. Memphis is bowl-eligible... hell freezes over tomorrow.)

As for my personal top 10:
1 - Oklahoma (I swear, after dismantling their two biggest opponents, who's going to stop them?)
2 - USC (Quietly back to almost where they started.)
3 - LSU
4 - Florida State
5 - Va. Tech
6 - Miami
7 - Michigan
8 - Ohio State
9 - Iowa (Does anyone even remember these guys here?)
10 - Georgia
(TCU is 11.)

As for PSU / OSU... what in the hell were they thinking throwing over the middle having to go down the length of the field with 1 minute left? They weren't even first-down length passes. They were little 5-yard dumps (although seeing the TE catch one over the flat, then "haul" it to the sidelines was possibly the greatest thing I saw all day). If you're gonna go over the middle (which you can do in college), get it down the field! I feel for you, Steg.

And yes, I'm scared of Florida next year. I figured this would be a down year for Florida - get Leak in now to get experience, but he's holding the team together now. In a year, he'll be that much more dangerous (and we'll have ...hell, I don't know who we'll have at QB. Can't say I'm excited about that.)

As for Ole Miss... blame the defense for not making them pretty. Looks like they found a running game yesterday, too.


---
redsoxnation
Scrapple



Since: 24.7.02

Since last post: 1814 days
Last activity: 1814 days

#13 Posted on | Instant Rating: 5.40
This is my guess on how the BCS looks this week:

1) Oklahoma: Last week against Colorado was the game Oklahoma could have been picked off in. Now, only chance they lose if there is sub-zero temps for the Big 12 Title game (at night, at Arrowhead in December, so that is possible).

2) Florida State: This isn't my pick, but its the way its probably going to be spit out of the computer. Only loss was to Miami, so of the 1 loss teams they have the highest quality loss. Plus, now they have Notre Dame's strength of schedule, plus games against Clemson, NC State and Florida mean that should they win out, their strength of schedule will remain strong. Non-Conference against Colorado, Notre Dame, Florida, Miami will keep them in the top 2 with wins.

3) USC: Here are the problems for USC: A poor quality loss to California, and Nevada beating Washington screwing up the conference's strength of schedule.

4) LSU: If they run the table; and Florida knocks off FSU, they have a strong possiblity of jumping USC into #2. They would avenge their only loss, plus it would help strength of schedule.

5) Ohio State: Should they win out, they stand a chance because of the quality win against Michigan. Doubtful they win out though.

6) Miami: SOS will get killed because they still have the State University of New Jersey on the schedule. Wins against Tennessee and Pitt would give them an outside shot, but Pitt's loss to a MAC team will damage them.

7) Virginia Tech: Poor loss to West Virginia, plus an extremely weak non-conference schedule. Will probably be jumped by a 2 loss Michigan team should both teams win out.

Should the top teams win out through the regular season, it'll be great for college football. It would mean USC plays Ohio State in the Rose Bowl for a potential split national title (remember, Coach's poll is obligated to vote winner of Sugar Bowl #1, AP is not. USC and FSU win, split national title). This means at least there would be a meaning to more than 1 bowl game.


---

Why Pro Wrestling proves the INS cannot keep terrorists out of the United States: If a felon like Nathan Jones is allowed into the United States with no special skills (unless being totally inept in the ring counts, but I think there are enough totally inept people in the US to keep that skill from being unique or special), then how the hell can they justify keeping anyone else out?