User

Post (45 total)

oldschoolhero
Knackwurst








Since: 2.1.02
From: nWo Country

Since last post: 3327 days
Last activity: 3261 days

#21 Posted on | Instant Rating: 5.26
Oh man that's possibly the worst main event they could have come up with. Maybe if they really ran with the Bradshaw push and he got crazy over they could go with it at the June PPV or No Mercy in October, but putting him in the title match as the first post-lottery ME, after the SHITTY reception he got on Thursday....Jesus. If I didn't get it for free, there's no way in Hell I'd pay for that crap. As Justin says, let's hope sanity prevails.



---




For Relaxing Times...Make It Suntory Time

SKLOKAZOID
Bierwurst








Since: 20.3.02
From: California

Since last post: 9 days
Last activity: 14 hours

#22 Posted on | Instant Rating: 6.84
Eddy vs Bradshaw looks bad on paper, but in two months, it may actually work. Bradshaw's gimmick has a lot of potential and, armed with a new persona, there could be some decent heat going into this.

Eddy is building a strong face champion character, and has been doing a great job since breating Brock, and Bradshaw is developing a strong heel character.

The "safe" main event, however, is Eddy vs Big Show. It has the classic "David vs Goliath" element going for it. Also, it has a past history from when Show beat Eddy for the US Title. However, Show is also coming out of that US Title loss to Cena in the opener of WrestleMania. It may not be a good idea right off the bat.

The thing is, it may not actually draw as well as Eddy vs a fresh Bradshaw. I know that sounds bad on paper, but if they really liven Bradshaw up to be a heel on the level of Ted DiBiase (wishful thinking), I can see why they'd do this in May as oppose to down the road. Bradshaw's got a lot of heat now, so they'll strike while the iron is hot.


JustinShapiro
Scrapple
Moderator








Since: 12.12.01
From: Pittsburgh, PA

Since last post: 56 days
Last activity: 11 days

#23 Posted on | Instant Rating: 7.63
"Bradshaw's got a lot of heat now"

What in the world based on? One overly long promo that the crowd didn't react to? At best he's a fun midcard act. At best it's almost passable for a TV main event. At best it's like ***1/4.

(edited by JMShapiro on 28.3.04 0134)
Joe E. Nitro
Salami








Since: 4.2.04

Since last post: 4970 days
Last activity: 2451 days

#24 Posted on | Instant Rating: 4.51

---

Nothing will ever be as bad and sad and worthless as Lesnar/Holly @ this year´s Rumble!


---



The Rumble was the main reason people were buying that PPV anyway. It was the WWE's chance to give a long time worker like Holly a good payday while not having to soley rely on his match as the selling point. Bradshaw/Eddy at the top of a card is a tough sell seeing that they are both career midcarders to this point.

I still think that Smackdown is missing some big name star power to sell PPV's, and they still seem short on credible heels.


dMr
Andouille








Since: 2.11.02
From: Edinburgh, Scotland

Since last post: 748 days
Last activity: 135 days

#25 Posted on | Instant Rating: 4.97

Originally posted by EastCoastJoe

---

Bradshaw/Eddy at the top of a card is a tough sell seeing that they are both career midcarders to this point.

I still think that Smackdown is missing some big name star power to sell PPV's, and they still seem short on credible heels.



---



I'm not sure if this warrants a spoiler texting or not given the thread title but I'll do it anyway in case someone has a hissy:



---

Spoiler Below: Highlight text to read

---

The latest is that on top of Eddie/Bradshaw, Booker T will replace Brock in a program with The Undertaker. CREDIT: pwtorch



Not that that's neccasarily going to be setting the shrubbery on fire, but it should at least give the card a more solid look to it.
oldschoolhero
Knackwurst








Since: 2.1.02
From: nWo Country

Since last post: 3327 days
Last activity: 3261 days

#26 Posted on | Instant Rating: 5.22
Except that the outcome of that spoiler is going to beneficial to no-one as it's going to be the same old conclusion.



---




For Relaxing Times...Make It Suntory Time
SC
Potato korv



Since: 11.12.01
From: Valparaiso, IN

Since last post: 2667 days
Last activity: 2001 days

#27 Posted on | Instant Rating: 6.28
Boy if two people should ever be trading positions, that's it.


---
redsoxnation
Scrapple



Since: 24.7.02

Since last post: 1819 days
Last activity: 1819 days

#28 Posted on | Instant Rating: 5.60
Originally posted by EastCoastJoe

---

---

Nothing will ever be as bad and sad and worthless as Lesnar/Holly @ this year´s Rumble!


---



The Rumble was the main reason people were buying that PPV anyway. It was the WWE's chance to give a long time worker like Holly a good payday while not having to soley rely on his match as the selling point. Bradshaw/Eddy at the top of a card is a tough sell seeing that they are both career midcarders to this point.

I still think that Smackdown is missing some big name star power to sell PPV's, and they still seem short on credible heels.



---






Actually, the failed Holly push could be a prime reason for the dearth of mid/upper-mid card talent available on SD, thus causing a Bradshaw push. Had they spent the time period of October through January building up a Benjamin, a Haas, hell an A-Train rather than Bob, that could have provided greater depth to the roster. Instead, they wasted 3 months on Bob Holly, a few months early in '03/around Survivor Series '03 on Nathan Jones, most of the spring/summer '03 on the Mr. America/Gowen/McMahon-o-rama storyline and are left holding the bag when Angle gets injured and Lesnar leaves.


---

Why is TVLand stealing my ideas from DEAN's Workrate Report's? They had to be stealing, as I thought I had the only demented mind that could put Bea Arthur and Abe Vigoda in a sex scene.
madiq
Boerewors



Since: 27.7.03
From: Brooklyn, NY

Since last post: 3635 days
Last activity: 3628 days

#29 Posted on | Instant Rating: 6.92
I think the lesson that Lesnar-Holly teaches us is that if fans are skeptical of a rushed main event contender and his push, not only will the match be shat upon, but he will lose enough heat to make subsequent matches a nonstarter.

I like the John B Layfield character, but if Vince & Co want the push to succeed, they either have to give him the title win, which NO ONE IS READY FOR, or build him up slowly, such that a title win seems possible, with at least some people wondering if it would be a good thing.

As I said on another board, Booker T's new character was actually well-suited to pick up a screwjob win on his first appearance, as a way of giving his "minor leagues" comments more bite. Having the belt and disrespecting it would get fans in a tizzy, much more than not having it, and chasing it, while simultaneously proclaiming its nonimportance, being from a minor league and all.

A better approach for JBL is to occupy his time manhandling Eddie amigo Rey Misterio, with Eddie occasionally getting sidetracked into that issue. Fans would accept a Booker T title win before a "Bradshaw" win, and rightfully so, but given time to accept JBL in his new role, he could be hugely over heel. His character has potential against "slacker" RVD, "hip-hop wigger" John Cena, and "dirty Mexicans" Rey Misterio and Eddie Guerrero. But if the company blows their wad too soon, it looks like the attitude adjustment didn't change the fundamental fact that "Bradshaw" sucks, and they won't invest emotionally in his character. He'll just be viewed as what he is, a stopgap opponent for Eddie, stalling for time until a REAL feud begins. *I* might pay for that PPV, but I'm addicted to wrestling; the average fan will check the results on the web and be done with it.

(edited by madiq on 28.3.04 1445)
T.i.O a B.m.F
Mettwurst



Since: 25.10.03
From: T.i.O in U.s.A

Since last post: 5181 days
Last activity: 5180 days

#30 Posted on | Instant Rating: 0.00
Im sorry but they can give Bradshaw a win over everyone on Smackdown and his match with Gurrero still wont draw. I guarantee if Bradshaw/Gurrero is the main event it will be one of the lowest buyrates for a PPV ever. RAW is pulling in big ratings but Smackdown is pulling in some of its lowest ratings, 3.3 and such. All I hear is how Gurrero draws crowds to house shows, but he doesnt draw ratings. I think it has more to do with Gurrero not having a good active rival (Angle is perfect but hurt). Every good guy needs a bad guy. Im sorry but Bradshaw will never be that. And to compare him to DiBiase is bullshit. DiBiase was great in the ring, Bradshaw sucks.


---

Recognize and Respect®
"The One Who's 2 Legit 2 Quit",
Currently being "ignored" by 12 people,
The Motha Fackin Immoral One!

The Immoral One's A Bad Motha F*cka!"

Check out T.i.O's World live from the JZiM Tower only at The Whinerboard!
ScottLadd
Chipolata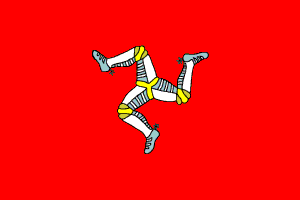 Since: 23.1.04
From: Douglas, Isle Of Man

Since last post: 4951 days
Last activity: 4840 days

#31 Posted on | Instant Rating: 1.95
I don't really know what to do or thinkk anymore, but I'm not so unsure that Bradshaw vs Eddie would be THAT bad. Sure JBL isn't great in the ring but they can play on him being the big tough guy from Texas with the power and how can Eddie defeat him and so on. You could have heem outpowering all other guys and making him look powerful and devious, yes Bradshaw drunk and devious.

I feel for Booker T though going against Undertaker, well it was a nice heel turn and build-up you had going on Booker! Nice while it lasted while it did.

I have Booker vs Eddie (you can have SD locker rooms turn on Booker & Kurt saying he doesn't deserve shot, then setting up a Taker feud or someone else) and JBL vs Taker man.
SKLOKAZOID
Bierwurst



Since: 20.3.02
From: California

Since last post: 9 days
Last activity: 14 hours

#32 Posted on | Instant Rating: 6.87
Originally posted by JMShapiro

---

"Bradshaw's got a lot of heat now"

What in the world based on? One overly long promo that the crowd didn't react to? At best he's a fun midcard act. At best it's almost passable for a TV main event. At best it's like ***1/4.

---


It is hyperbole to say Bradshaw has a lot of heel heat, or had a reaction from the crowd on Thursday. But, he started very strong and has a great motivation, and a gimmick that seems more credible than not only his other incarnations, but for a new gimmick in general. He means business now. Literally.


Originally posted by T.i.O a B.m.F

---

Every good guy needs a bad guy. Im sorry but Bradshaw will never be that. And to compare him to DiBiase is bullshit. DiBiase was great in the ring, Bradshaw sucks.

---


People can whip out all of the ringwork/workrate/"great in the ring" arguments they want, but the bottom line is characterisation and storyline. If they can tell a great story with Eddy and Bradshaw heading into the May PPV, it has the potential to sell.

While I totally agree with everyone that it is very early for Bradshaw to be rushed into a main event, I think most people in this thread are too easily dismissing its potential. Maybe it's because they're too hooked on Bradshaw being that boring APA guy with many failed gimmicks over the last 8 years.


Originally posted by madiq

---

I like the John B Layfield character, but if Vince & Co want the push to succeed, they either have to give him the title win, which NO ONE IS READY FOR, or build him up slowly, such that a title win seems possible, with at least some people wondeing if it would be a good thing.

---


The match has the potential to draw, because people will want to see Eddy beat Bradshaw, not because there's a chance Bradshaw will win the title.

Certainly, if you can cause doubt as to the outcome, that does increase interest, but you can still sell a match based on a sure thing where you KNOW the winner beforehand. WrestleMania's success in the past is proof of that. People knew Hulk Hogan would win every year and they ate it up, because they liked seeing Hogan beat the bad guy. When they switched that formula, the numbers started to go down as the WWF scrambled to make things work again with Hogan on the outs.

It doesn't matter that Bradshaw has very little chance at winning, what matters is that they see Eddy kick the crap out of the Rich Texas Tycoon. That's what draws money in wrestling, because it's a TV show. It's, first and foremost, a drama centered around a pretend sport. And the drama comes from the motivation more often than it does the in-ring psychology. People cared more about Benoit's desire to win the World Title than they did about how great the match would be. It was a great match, but it's the payoff people want to see.

I mean, who was Ted DiBiase at WrestleMania III? Nobody. Who was Ted DiBiase when he showed up later that year to buy the WWF Title belt? The WrestleMania IV main eventer. And the driving heel in the WWF at the time. Given that one month is about a year in today's WWE :), I think they have plenty of time to make an Eddy/Bradshaw match that sells. All Vince needs to do is get behind Bradshaw and he can have a quickie May PPV main event.

It may not look like much on paper, but give it a contract signing segment, a few Oil Field vignettes with Bradshaw bossing over Mexican migrant workers, and have Bradshaw "buy" Chavo Guerrero as his personal slave (a la Virgil), and you have something very personal. That's what's interesting. Not an Angle/Lesnar wrestling match, but a well built story with great motivation and conflict from both characters.

With such a lack of depth on the SMACKDOWN! roster, Vince's best bet is to rush people like Bradshaw into the main event and run with them. When Dude Love challenged Austin a few weeks after WrestleMania, people couldn't understand it at the time, but it was that feud that made Dude Love credible enough to later win the WWF Title. Yes, Mankind did have a throwaway PPV main event once before against Michaels, but it wasn't until Vince rushed a challenger at Austin that he made a new star. I think he's putting the same thing to work here.

(edited by SKLOKAZOID on 28.3.04 1102)
madiq
Boerewors



Since: 27.7.03
From: Brooklyn, NY

Since last post: 3635 days
Last activity: 3628 days

#33 Posted on | Instant Rating: 6.92
Sklokazoid, you make great points, but I must point out that it is always easier to build up a "new" guy than a guy with history. Continuity is a muthafucka, and people have to come around to seeing exactly what it is that made a guy they didn't see as a star into one overnight.

To use a sports analogy, if next year, journeyman forward Donyell Marshall starts scoring 30 points a night, he might start for the All-Star team, but he might not, because he hasn't gotten over with the fans, to the point where the 30-point scoring outburst is seen as his true nature, rather than a positive aberration. In the eyes of the fans, he isn't an All-Star like a Duncan or Garnett. (Yes, I know they're in the West, but bear with me.) Only after he keeps the scoring, rebounding, and other fine performances going for a few months, or even a full season, or if he puts on a PHENOMENAL performance on a grand stage is his Star status solidified.

In keeping with the analogy, putting JBL in a Pay Per View main event right now is like voting him as your All-Star starter ahead of the Vince Carters and Rasheed/Ben Wallaces. He is under tremendous pressure to prove he belongs there, and the margin for error is low; the fans will turn on him the moment he screws up. Plus, he is expected to help SELL THE SHOW. Could you imagine the commercials: "See Shaq, Kobe, Garnett, Duncan, and Nash face Donyell Marshall and the rest of the Eastern Conference All-Stars."

Once again, I stress that I'm not going to shit on the storyline before I see anything, but rest assured, Vince & Co are going against the grain, and the audience is poised to blow off the next few months of Smackdown "until it gets exciting again," and save their money for "a Pay Per View that matters." If you don't think that fans will do that if the WWE, John Layfield, and Eddie Guerrero don't do things JUST RIGHT, then I'm not sure if you have been paying attention...
hhhgamewmx7
Bockwurst



Since: 15.6.03
From: Eire

Since last post: 4605 days
Last activity: 4583 days

#34 Posted on | Instant Rating: 2.78
I think Backlash is HBK's night. I can see him having one last run, elevating talent and having cracking main events. I would actually love a hell of a long run for Michaels ending at 'Mania but that's just me and it won't happen. It seems to me Benoit is the transitional champ and Guerrero is long term. Personality is very important these days.


---
Phantom
Frankfurter



Since: 17.3.02

Since last post: 3715 days
Last activity: 3691 days

#35 Posted on | Instant Rating: 1.88
Am I the only one with no interest at all in seeing the inevitable "Eddie is the exploited Mexican minority, Bradshaw is the Rich Texas Tycoon" angle played out? Didn't we already see that with HHH/Booker at last year's Mania?
Freeway
Scrapple



Since: 3.1.02
From: Calgary

Since last post: 1645 days
Last activity: 1332 days

#36 Posted on | Instant Rating: 6.15
I see Angle/Eddie as a more long-term feud. With Angle in power, I see him tormenting Eddie with matches against John Leyfield [Judgment Day] & Booker T [June PPV] until Angle returns and goes after Eddie himself at SummerSlam. It's stupid to hotshot Eddie/Angle when we're not sure if Angle's healthy or ring-ready, and when they can drag it out to get a big buyrate for the second-biggest PPV of the year.


---

THE FLAMES: 39-28-7-3 for 88 points in 77 games
3rd in Northwest Div.; 6th in Western Conf.; 13th in NHL
MAGIC NUMBER: 2.5
JoshMann
Andouille



Since: 17.11.03
From: Tallahassee, FL

Since last post: 3632 days
Last activity: 3629 days

#37 Posted on | Instant Rating: 4.54
(deleted by Blanket Jackson on 29.3.04 0929)
SKLOKAZOID
Bierwurst



Since: 20.3.02
From: California

Since last post: 9 days
Last activity: 14 hours

#38 Posted on | Instant Rating: 6.87
I definitely don't think Angle and Eddy should have a match against each other for quite some time. Injuries aside, the WrestleMania win over Angle should stand alone for now. Instead of an endless Angle/Eddy series, where we're beaten over the head repeatedly with those matches, they should keep firing off fresh opponents at Eddy to help establish him as a fighting champion like they did with Bret.

Bret beat Flair and that was that. Bret moved on to other opponents. It says a lot for a champion when the guy he beat backs away for a while.

I think a SummerSlam rematch works like in the scenario above, but even then, I'm not so sure Angle should win that one.

EDIT: Yeah, I do agree that Eddy/Bradshaw needs to be played out perfectly for it to work right. There IS going to be a lot of pressure on Bradshaw to step up if they run with it as the main match of the May PPV.

(edited by SKLOKAZOID on 29.3.04 0827)
The Amazing Salami
Sujuk



Since: 23.5.02
From: Oklahoma

Since last post: 5127 days
Last activity: 5126 days

#39 Posted on | Instant Rating: 4.51
This thread has drifted to Eddie-Bradshaw discussion, but on the 3-way ladder match idea....if it happens, and if Benoit goes over AGAIN, it could really help establish him even further. Maybe that's where they are headed with all this. Trying to see the positive here.


---
I am just like
THE ALIEN
THE FATHERLESS
THE WEIRDO
ekedolphin
Scrapple



Since: 12.1.02
From: Indianapolis, IN; now residing in Suffolk, VA

Since last post: 13 days
Last activity: 16 hours

#40 Posted on | Instant Rating: 4.52
Backlash:
I don't know... two identical matchups with an identical result? Now that we've established that the Benoit/Michaels/HHH match will, in fact, take place at Backlash (although not necessarily in a ladder match, that remains to be seen), I'm concerned that Benoit's not gonna win. Of course I said the same thing about Benoit's chances going into WrestleMania, and happily, I was wrong about that. But a rematch seems like an excuse to give the title back to Triple H.
Hell, I'd be happy with a Shawn Michaels title reign, even, as long as Triple H doesn't win it right back. Of course I want Benoit to retain, first and foremost.
Dammit. Why couldn't they have given Triple H an angle away from the World Title scene? Has he forgotten how to feud with someone over something other than a title belt? I'm pretty sure he hasn't done it since he was first given the World Title.
I don't know... cautious optimism.
Judgment Day
Regarding Judgment Day, SmackDown's presumptive May pay-per-view...
God,
I don't want to see Bradshaw within a freakin'
mile
of the WWE Championship. Even if he does manage to create an interesting character, his ring work sucks and he has very little charisma. If they're building Bradshaw up so that Eddie looks good when he beats him, OK. Still, I'm not sure Bradshaw's the guy I'd go with in this situation.
Then again, given the fact that Brock's gone, their options are extremely limited. Booker T would've been better in the role since they just
had
to turn him heel, but instead Booker T gets to be cannon fodder for the invincible Undertaker. Welcome to SmackDown, Booker. You're gonna get more opportunities than you ever got on RAW... such as the opportunity for The Undertaker to make you look like shit. In exchange, you gotta make him look like a million bucks.
In conclusion, they had
damn well better NOT give Bradshaw the title!
---
"Chris Benoit, finally, is the Heavyweight Champion of this world!"
--Jim Ross, WrestleMania XX
Wiener of the Day Title History:
Won the title on 5/27/02 from Lunacy in a hardcore match; lost the belt the following day to wheresitat42 via offbeat shenanigans
Regained the title on 7/3/02 by pinning SKLOKAZOID in a triple-threat match; lost the belt the next day to NickBockwinkelFan via heel chicanery
Certified RFMC Member-- Ask To See My Credentials!
Pages: Prev 1 2 3 Next
I have to commend John Cena for finally finding a way to make the FU look good. The Fireman's Carry to a Michinoku Driver definitely works.

The W™ message board

ZimBoard
©2001-2018 Brothers Zim

This old hunk of junk rendered your page in 0.82 seconds.