spf
Scrapple



Since: 2.1.02
From: The Las Vegas of Canada

Since last post: 43 min.
Last activity: 8 min.


AIM:
#1 Posted on 13.12.02 2154.23
Click Here

Can we safely say that Kelly Osbourne and Bert McCracken versus Billy freaking Corgan is perhaps the biggest mismatch this side of if Lance Bass decided to go after the memory of John Lennon? I mean, Kelly Osbourne may have released the worst album in history, and judging by the ear-curling sounds I've heard from my sister's stereo, the Used should have a shelf life of about 24 seconds or so. I hope Billy goes to his ECW roots and gives them both El Kabong.

(edited by spf2119 on 13.12.02 2154)

---
Who's always messing up Homestar's plans? The Cheat! The Cheat

Promote this thread!
drjayphd
Scrapple
Moderator



Since: 22.4.02
From: Connecticut

Since last post: 1 day
Last activity: 12 hours

#2 Posted on 13.12.02 2252.37
(falls over laughing)

Wow... Kelly just can't let go, can she? With her album hurtling towards irrelevance, and her fan base consisting of... well, that one stalker in Germany... shit, I'd pay good money to see Billy do that, spf. Although the Used are... well... meh. Not that bad.


---

Today's Out-Of-Context Quote, Courtesy of Punkinhead:

"I'm gonna go dig up a date!"
Cerebus
Knackwurst



Since: 17.11.02

Since last post: 6 days
Last activity: 1 hour

#3 Posted on 14.12.02 0521.54 | Instant Rating: 2.74
Say what you want about Kelly, but at least her cd's better then a lot of the other crap that's come out this year...

Mariah: Did you hear her 'Bringing on the Heartache'? Worst... Cover... EVER!!!!!!!

American Idol ANYTHING: Crap... just crap.

Justin Timberlake: Need I say more on this one...

Madonna's Die Another Day: Almost as bad as A-HA's Living Daylights, but that wasn't a ripoff of thier past work, that had a shred of originality to it, Die Another Day just sounds like a 'Music' throw away... or bad Cher.

...so you see, compared to any of these, Kelly's cd isn't really all that bad.

But then again if you throw it up against stuff like Wilco's Yankee Hotel Foxtrot, Tori Amos' Scarlet's Walk, Tatu's 200 Km/H in the Wrong Lane, or even Kylie's Fever makes poor Kelly sound like shit.


---

I merely suggested, that you had the driving ability of a brain dead labratory ape.
Stefonics
Bockwurst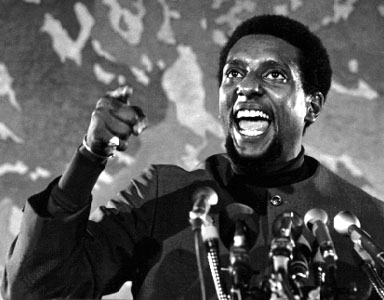 Since: 17.3.02
From: Queidersbach

Since last post: 3 days
Last activity: 19 hours

#4 Posted on 14.12.02 0712.25 | Instant Rating: 1.00
Don't know if this is relevent or not but...
Ozzy fucking rules. Everyone knows that. Young, old, sober, wasted. However he is, he rules. But Jack and Kelly are quite possibly the most annoying little pieces of shit around right now. Just the thought of them gives me heart palpitations due to my extreme anger. God forbid either one of them developed some humility. The whole "I'm British, so therefore I have a right to say/do anything I fucking want, you bloody wanker." attitude needs to be flushed down the toilet where it belongs... And I fucking hate Billy Corgan. Maybe Kelly and Corgan will kill each other and make this world a much better place.


---

Be peaceful, be courteous, obey the law, respect everyone; but if someone puts his hand on you, send him to the cemetery.
-Malcom X
tomvejada
Andouille



Since: 2.1.02

Since last post: 3752 days
Last activity: 3752 days

#5 Posted on 14.12.02 0715.44
Next week's Osbournes is about Bert McKracken and Kelly's relationship.

I bet a month from now, the relationship will be over.


---

"I just got pinned by a friggin twelve-year-old."

Kurt Angle

Scott Summets
Sujuk



Since: 27.6.02

Since last post: 3583 days
Last activity: 3552 days

#6 Posted on 14.12.02 1009.43
Originally posted by tomvejada

---

Next week's Osbournes is about Bert McKracken and Kelly's relationship.

I bet a month from now, the relationship will be over.

---


That relationship is so dirty. He is 20, she is 17, which is legal but a little odd. Also, Sharon may have been hot, but when you factor in Kelly's baby fat, wardrobe, and the fact that she has the MOST CIRCULAR FACE EVER, DEAR LORD HER WHOLE FACE IS ONE PERFECT CIRCLE, YOU COULD DERIVE PI FROM THAT THING........ whew sorry, but she is possibly the ugliest girl ever, and if her frequent bitching about why she can have sex and not use a condom she probably is a bag of STDs, she may just turn out to be Christina Augilera Jr., no talent and dirty as sin.


---

You don't get it boy, this isn't a mudhole... it's an operating table. And I'm the surgeon.
Something tells me to stop with the leg. I don't listen to it.
But where in the world is there in the world
A man so extroardinaire?

C'est moi, c'est moi, I'm forced to admit!

ICEMAN
Landjager



Since: 23.5.02
From: Nashville,TN

Since last post: 1553 days
Last activity: 1242 days

#7 Posted on 14.12.02 1045.48
I have one question:

Who in the bloody fuck are The Used?

I have seriously never heard of them.



And you could derive PI from Kelly's face but could you derive PIE out of her mouth?

If you've seen her lately apparently not.




(edited by ICEMAN on 14.12.02 1047)


---
I'm a Testicle