Stephanie
Landjager



Since: 2.1.02
From: Madison, WI

Since last post: 1832 days
Last activity: 80 days

#21 Posted on | Instant Rating: 5.22
Originally posted by Mild Mannered Madman

---




Originally posted by Stephanie

---



Linda - I fear that Vince will convince her that her problems can be fixed through the magic of chest enhancement. (They won't.)

Lita - Needs complete facial remodeling.



---



Ironically, both women have already HAD the procedures you speak of.



---


With Linda, I'm thinking that Vince would like to add a little more saline to the pouches - think Chyna or Stephanie McMahon-Helmsley territory.

As for Lita - if she's already had plastic surgery on *that* face, she should ask for her money back.

Steph


---

I'm going twenty-four hours a day...I can't seem to stop
- "Turn Up The Radio", Autograph
Fantomas
Polska kielbasa



Since: 23.2.02
From: New York

Since last post: 5705 days
Last activity: 4301 days

#22 Posted on
Maybe I'm alone on this, but I think Linda is kind of cute. She's got that big smile and the kick ass tights with racing stripes! Meanwhile, Jackie is a total mess, flubbing lines and trying but not succeeding in flaunting her overly wide, utterly fake breasts.

But overall, I think Dawn Marie is the finest Diva. She's got charisma up the yin yang. The rest of the divas open their mouths, and I have to reach for the earplugs or attempt to punch myself into short term memory loss.


astrobstrd
Bockwurst



Since: 13.3.02
From: Loveland, OH

Since last post: 3892 days
Last activity: 3859 days

#23 Posted on
I think Lita is pretty hot, but she annoys the shit out of me on promos. She also has that "affected by light" quality mentioned earlier.

Terri is a no-brainer for me (I'm not counting Jazz, for reasons mentioned above)

As a friend of mine pointed out, Jackie looks like Vigo from Ghostbusters II.

Stacy Keibler has my vote for sexiest. Trish, Torrie, and Molly (with a decent haircut) aren't far behind for me though.

(edited by astrobstrd on 3.7.02 0508)

---

"Words to memorize. Words hypnotize. Words make my mouth exercise. Words all fail the magic prize. Nothing I can say when I'm in your thighs."

-Violent Femmes
tomvejada
Andouille



Since: 2.1.02

Since last post: 5385 days
Last activity: 5385 days

#24 Posted on
Terri, and Jacquline.


---

"Catching Hitler was neato!" "Next stop, Hirohito!"
Bart Simpson
CEMfromMD
Tocino



Since: 29.3.02
From: Frederick, Maryland, USA

Since last post: 5618 days
Last activity: 5332 days

#25 Posted on
Terri definately gets my vote for Ugliest Diva, with Jazz a close second (but does Jazz actually count as a diva?)


---

CEMfromMD - Hogan Mark Extraordinare
bigwavedave
Blutwurst



Since: 3.1.02
From: morro bay ca

Since last post: 5634 days
Last activity: 5634 days

#26 Posted on
Not being considered attractive myself, I will refrain from calling anyone else ugly. I will just say that Stacy, Molly, and Trish are the cutest. Ivory, Sharmell, Dawn Marie, Jackie G.,Torrie and Nidia are all good too.
Lita looks good when well lit and wearing makeup (the post neck surgery interview made her look horible.) Stephanie is sort of the same, it depends on her hair, what she is wearing, and not being in obnoxious character mode. I wouldn't complain if Terri wanted me, but I wouldn't go out of my way to call her hot either. The rest, well I'll just say I'm not into them.

Girls I Miss: Tori, Kimona ,Malia Hosaka, Daffney,


---

"My parents said I could be anything, so I became an ASSHOLE!"
dunkndollaz
Banger
Back to Back Survivor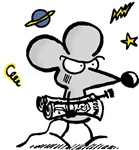 Since: 3.1.02
From: Northern NJ

Since last post: 2 days
Last activity: 2 days

#27 Posted on
Lita's shoulder tattoo scares me almost as much as her face - the whole grunge thing just does nothing for me......I mark out for Stacy's straight leg ring entrance - it always reminds me of Joe Bob's line about a woman's legs from "North Dallas Forty".....


---

"Tell me a story Jack."

"Fuck you."

"Oh, that's one of my favorites."

-48 Hours
Pheadfred
Pickled pork



Since: 9.2.02
From: Nashville

Since last post: 5601 days
Last activity: 4684 days

#28 Posted on
Originally posted by kazhayashi81

---




Originally posted by Pheadfred

---

Dawn Marie .

---



What the hell's wrong with you?

---


Nothing !
Ok , eventhough the thread was titled the Ugliest Diva , I wouldn't call Dawn Marie ugly , but I don't find her attractive at all imo .
My fav Diva would be Molly and her fat ass ! ; )


---

" You say heaven's for you , but I think it's hell that I see . You tell me your god is true , but I tell you MY devil is me ! "
MSD 2002
LanceDeeply
Braunschweiger



Since: 4.2.02
From: New York, NY

Since last post: 5562 days
Last activity: 5338 days

#29 Posted on
Originally posted by Fantomas

---

Maybe I'm alone on this, but I think Linda is kind of cute. She's got that big smile and the kick ass tights with racing stripes!

---


I hear ya. I think Linda is a hotty. She's got those long gracefull atheletic lines and a real pretty smile.

I would love her to be a heel though. I think she's got the personality potential to pull off a good heel run. Some of her stuff on TE2 makes me think so. But not with that *hot-mocha* character, that wasn't fun to watch. When she was just being herself and beating the crap out of the other TE2 contestants, that was fun to watch.



OlFuzzyBastard
Knackwurst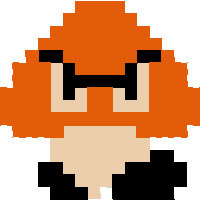 Since: 28.4.02
From: Pittsburgh, PA

Since last post: 376 days
Last activity: 352 days

#30 Posted on
Hey, I like Linda, too! In fact, I thought she could fill a much needed void in the WWE - hot black chick. (I know they keep telling us that Jacqueline is hot, but I'd rather fuck Teddy Long...)

And, oddly enough, I think Lita is only attractive when they *don't* try to make her attractive. You can tell that "diva" shit isn't in her personality, and those photo-shoots look so forced...

My favorite, though, is still Steph...

As for ugliest, well, Terri looks like an eleven year old boy with fake tits. Disturbing.

(GIRLS *I* MISS: Daffney, Ryan Shamrock, Mrs. Yamaguchi-san)


---

"It doesn't matter if you're a Stormtrooper or the nWo... your ass is about to get waxed by the FIVE-TIME Master Jedi champion - now can you dig that?"
---Obi-Book Kenobi
Torchslasher
Knackwurst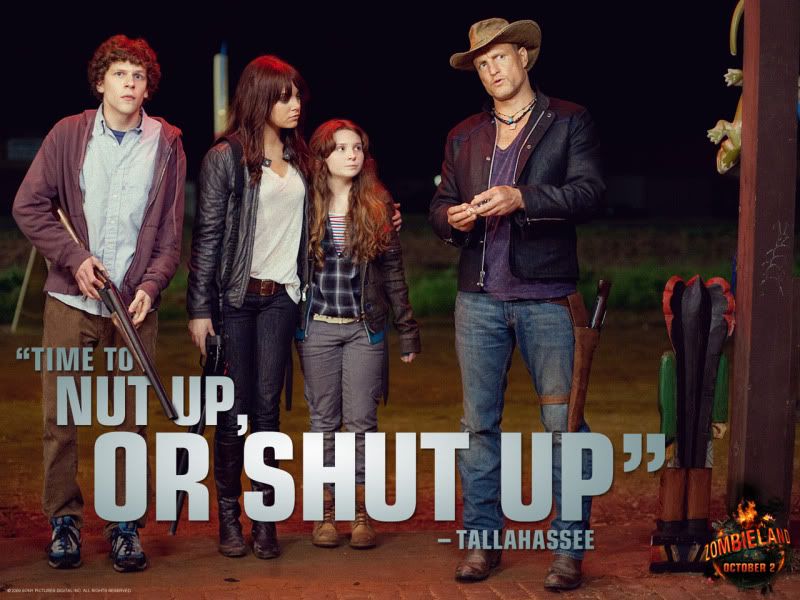 Since: 17.1.02
From: New F'n Jersey

Since last post: 75 days
Last activity: 75 days

#31 Posted on
"(I know they keep telling us that Jacqueline is hot, but I'd rather fuck Teddy Long...)"

Okay, now that's a candidate for Weinerville Quote of the Year. Too funny.

I'll go with Sara Undertaker...Yikes!



---

"Oh would you stop being all stealthy and just get in the truck"- Tom Servo
BobHollySTILLRules
Bockwurst



Since: 3.1.02
From: C-Bus, Ohio

Since last post: 5695 days
Last activity: 5695 days

#32 Posted on
My ugliest vote has got to go to Terri (shudders) She's probably not the most hideous woman on the roster, but they still try to pretend she looks good and that's just wrong.

Lita looks more and more like Chyna everytime I see her. She looked good when she came in and has looked progressively worse since then, that neckbrace is kinda sexy though.

Kidding.

Also, I don't get the Stacy thing personally, she looks like a 12 year old with long legs to me, plus she's too skinny. I'll take Torrie Wilson, despite her fakeness, or Molly, and I'll throw Trish in there too. But, Torrie's my favorite, I look at Trish and Molly as wrestlers now, screw all that prancing Diva crap. Those girls can flat-out wrestle.


---

Hardcore Holly and Val Venis-Next WWE Tag Team Champions.

(sighs, shakes head) Nevermind.
Chico Santana
Boudin rouge



Since: 2.7.02
From: Jaaaaamacia Mon, No Problem.

Since last post: 5365 days
Last activity: 5363 days

#33 Posted on
Originally posted by DustinCase

---

Come on guys, Lita is fucking sexy to me!

---


I thought she was cute when she came to the WWE with Essy Rios, but lately she seemed kinda nasty. And I don't know if you saw the interview after her neck surgery because she looked disgusting. She is the kinda girl who needs make up.

Jazz has way too much muscle for her size
Mae Young is older than the Sun
Jackie should not wear red lipstick and also get the beach balls removed from her chest.
I can't make a choice about Terri.
Molly is cute but currently sports a mullet. Molly is the best Wrestler.
Stacey has to be one of the words hottest woman. Nice legs,real breasts,and a beautiful beautiful face.
I hear Rico doesn't look bad in a thong. Is he a Diva?


---

"SAL BANDINI, WANNA WRESTLE?"
Nate The Snake
Liverwurst



Since: 9.1.02
From: Wichita, Ks

Since last post: 5060 days
Last activity: 4529 days

#34 Posted on
Originally posted by kazhayashi81

---




Originally posted by Pheadfred

---

Dawn Marie .

---



What the hell's wrong with you?

---


He ain't the only one. Dawn Marie looks like a younger version of Terri. Her and Francine cranked the skank factor in ECW so high that it was hard to watch when they were onscreen. The WWE doesn't need any more skinny trash queens.


---

Kansas-born and deeply ashamed
The last living La Parka Marka: HE raised the briefcase!
whatever
Bierwurst



Since: 12.2.02
From: Cleveland, Ohio

Since last post: 46 days
Last activity: 3 days

#35 Posted on
Terri - when I see her, I want to gouge my eyes out. She should be paired with Test, then those horsefaces can draw a carriage to the ring.

Lita - what the hell happened to her face? To counterpoint a earlier post by Chico, she is already wearing TOO MUCH makeup. She started out well, but her ring "skills" and look have diminished so much over her time in the WWE.

Other "ehhs" - Jacqueline, Jackie, Nidia, and Linda (in that order).



---

I drove the Hummer. Sorry 'bout that.
Bizzle Izzle
Bockwurst



Since: 26.6.02
From: New Jersey, USA

Since last post: 795 days
Last activity: 795 days

#36 Posted on
Originally posted by whatever

---

Terri - when I see her, I want to gouge my eyes out. She should be paired with Test, then those horsefaces can draw a carriage to the ring.



---

Now THAT actually sounds like something we could see with Russo back. I'd love to see that. Maybe after Test loses his immunity...

I don't really see why people rip on Linda so much. She's obviously not the standard eye candy fluff, but she seems to be an extremely athletic girl and she looks OK to me. I mean, that's her look: regular athletic girl next door kinda thing. Doesn't seem to be anything fake about her.

But I agree with anyone who feels that the term "Diva" probably shouldn't apply to her. Personally I think that Diva shouldn't apply to any female wrestler. It makes it hard to take their wrestling seriously if one night they are wrestling pseudo hardcore style like Molly and Jackie G, then the next night they are in a bikini contest. IMO Divas should be just the women who are strictly eye candy, like Torrie, Terri, Dawn Marie, and the goddess who walks among mortal men and women, Stacy Keibler. And hey, I'm sure not dissing the bikini contests.



---


Maiden RULES!!!
Torach
Pinkelwurst



Since: 12.6.02
From: Dallas, TX

Since last post: 5794 days
Last activity: 5675 days

#37 Posted on
First off: Terri R. is by far the most unattractive Diva in the WWF(E). My lord when she was in that simsuit compitation a few weeks ago, I wanted her to put the robe back on. Good Lord you could probably play the Xylophone on her ribs. I met her a year ago at the Pre-Wrestlemania festvities and I could have popped her open like a Pez dispenser.

Jazz I would not call a diva at all. I think she came in to fill in the void left by Chyna. A woman who could compete with either the ladies or the men. Frankly I think she would fill the role better than Chyna.

Lita: Is not as bad as Terri R., but her face is the number one problem with me. It looks too masculine. Everything else is okay, but I think the implants are a bit over the top.

Dawn Marie is the best carryover from WCW/ECW. I look at the promos that she did in ECW and I can't take my eyes off the screen. She's hot and when she twirls her hair I just melt. Stacy is okay, but you need a whole package to get over with me.

Trish Stratus is the best WWF(E) diva. Even though she is in a company with hot blondes, she stands out. I like her because that she makes an attempt at wrestling. Plus she has that inherent vampy-ness that most blondes have.


---

Spanish Announce Table? I don't even speak Spanish.

Terri on my TV. Go away, Skeletor!

Net Hack Slasher
Banger



Since: 6.1.02
From: Outer reaches of your mind

Since last post: 4901 days
Last activity: 3321 days

#38 Posted on
I don't think Linda is that bad, I do remember a Smackdown where Trish & Linda were tagging, while in a segment of D-von talking about the evil of masterbation and then gets beaten up by Farooq they wento to a little backstage spot before going to commercial which showed Linda on her back and Trish stretching out her long leg and smiling at eachother, I said to myself "ummm niiice" (even Zed on his report said "Speaking of masturbation, Trish helps Linda stretch her leg back - um, I'll be right back" lol great line). Okay maybe it's Trish's cuteness transferring to Linda, it might be that. But saying that even Trish's cuteness couldn't save...

Terri- Oh god she's ugly, what an unrealistic body type. I would never judge too harshly on a girl who wants to get bigger (even though I don't agree the need to) but I don't hate then or think they are bad or phoney people. But in Terri's case, why have breasts that is absolutley impossible for your body. She looks horrible in bikini's hell wearing normal clothes it's noticable her joke of breasts.

Jaqualine - same thing, what goes through her mind to put a couple of basketball's in her body... I actually like Jazz better then these two (terri, jaqualine)

Lita - she's a strange one, there are times she looks decent and then there are times she looks like she taking Chyna vitamins and her jaw looks masculine and strange.


Trish is amazing, she could pull off sexy, vampy, plus I've seen her pull of sweet/cute as well. Her ring attire doesn't give her justice (it's much better now that she is wearing less push-up bras), want to see Trish really sweet looking, see her "at home" Confidental segment, doing PR or even better Trish hosting excess, she dressed like an everyday gal and looked really cute (unlike Terri who played up her nipple gimmick when she hosted)... I have to add in Lilian, I think she's the best "non-busty" gal in the WWE, she is such a beauty (Trish/Lil travel buddies, oh what I'd give to be a fly in that room..lol)... Dawn's cool, Stacy's pretty and Torrie is good looking even though she has a personality of a paperclip.

Girl I miss, I really miss Chastity, I know because of her mistake in the past her mainstream career was over. But she was the altervative girl before Lita was shoved down our throats. I just thought she was so pretty and cool.

(edited by Net Hack Slasher on 3.7.02 1444)

---

I don't get it, everyone loves rats, but they don't want to drink the rats milk?
Parts Unknown
Lap cheong



Since: 2.1.02
From: Darkenwood

Since last post: 242 days
Last activity: 242 days

#39 Posted on
This may sound stupid, but I think Linda's gross because she always has a big smear of white deodorant showing under her arms.
That's just sick.


---

YOU WANT A PIECE OF ME!?! - The immortal, chilling words of...The Shockmaster!
Lotty
Chourico



Since: 23.3.02
From: Bay Area

Since last post: 4677 days
Last activity: 3950 days

#40 Posted on | Instant Rating: 0.00
Originally posted by Parts Unknown

---

This may sound stupid, but I think Linda's gross because she always has a big smear of white deodorant showing under her arms.
That's just sick.

---


Indeed it is.

Anyways, my vote...

Ugliest:

1)Linda - I forgot who said she looks like Levar Burton, but everytime I see her, I think of him. Very scary. Why was she in the divas contest??

2)Jazz - Just looks too much like a dude.

3)Terri - She looks 50, and her boobs are so unnatural (as well as unproportional) it's revolting.

Who I Like:

1)Dawn Marie - Has the overall good look, and so far they haven't thrown in much scank factor for her (which I hope they don't). Being a Lance Strom fan, I hope she gets back with him to help get his new stable over.

2)Trish - hell, if she downgrade her "puppies" a size, things would be much better...but overall a very pretty woman.

3)Stacy - Miss Natural. I dig that. She's got legs.


---

"Big Daddy Cool, ha, more like BIG DADDY BITCH."

"Oh my gosh...it can't be...Goldberg...is...NEW BLOOD!"
Pages: Prev 1 2 3 4 Next