Moss
Summer sausage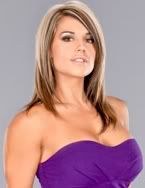 Since: 23.9.10
From: Calgary, AB

Since last post: 1288 days
Last activity: 1272 days

#21 Posted on | Instant Rating: 6.44
Originally posted by Big Bad

---

I thought 'Joey' was pretty entertaining and not anything close to the horror that its critics claim it to be. It was a fun, inoffensive 22 minutes of comedy --- a solid B- in every episode, like Friends was over its last few seasons. It doesn't belong anywhere near a list of the worst spinoffs in TV history.

---


Agreed. It wasn't as funny as Friends, but it was funny. Perfectly acceptable sitcom.

I'll also add 2.5 Men to this, I don't watch that show regularly but I've seen the occasional episode. While not great enough to make it regular viewing, I always had at least a couple laughs during each one. It doesn't deserve to be the #1 comedy over far superior fare like P&R & Community, but people act like it's the least funny thing that's ever existed.


---

Shut up, Josh!
geemoney
Scrapple



Since: 26.1.03
From: Naples, FL

Since last post: 14 days
Last activity: 9 min.

#22 Posted on | Instant Rating: 7.63
Originally posted by Vgmastr

---

Originally posted by Kevintripod

---

Originally posted by geemoney

---

Originally posted by Oliver

---



Finally, keeping sports in mind: I enjoyed the XFL.

(edited by Oliver on 4.2.12 1625)

---


Seconded.

---




Third.

---



I also enjoyed the XFL until their response to declining ratings was to change the rules every week to try and make things more exciting. It just made things more confusing and made them look minor league. Going for three should never been an option after a touchdown. That said, the "punts longer than 25 yards are live balls" rule was genius, and the first time I saw a QB take a shotgun snap and punt to a receiver on third and long was a mark out moment.

---

To be fair, I believe the scoring change was just for the playoffs. They did change some of the rules (bump and runs were taken away, for example) to make up for the lack of scoring.


---

@gregmparks - live Tweeting of Raw and Impact, wrestling thoughts and other slices of life.
AWArulz
Scrapple



Since: 28.1.02
From: Louisville, KY

Since last post: 10 days
Last activity: 3 days

#23 Posted on | Instant Rating: 5.07
I am ready for the TV you don't get the love for thread. Mine will involve a show about nothing.


---
We'll be back right after order has been restored here in the Omni Center.
That the universe was formed by a fortuitous concourse of atoms, I will no more believe than that the accidental jumbling of the alphabet would fall into a most ingenious treatise of philosophy - Swift
StaggerLee
Scrapple



Since: 3.10.02
From: Right side of the tracks

Since last post: 3 days
Last activity: 3 hours

#24 Posted on | Instant Rating: 1.63
Originally posted by AWArulz

---

I am ready for the TV you don't get the love for thread. Mine will involve a show about nothing.

---


You don't like LOST either?
Scottyflamingo
Bratwurst



Since: 23.6.10
From: Auburn, AL

Since last post: 1741 days
Last activity: 1469 days

#25 Posted on | Instant Rating: 2.93
Originally posted by Spiraling_Shape

---

Originally posted by John Orquiola

---

I'll toss in probably the most obvious show everyone always says they hate:

Saturday Night Live.

I watch SNL practically every week. There are good episodes and bad episodes, bad sketches and good sketches, good hosts and bad hosts. It's catch as catch can; that's the nature of live sketch comedy. I really like the current cast. Hader, Wiig, Armisen, Samberg, Pedrad, Elliot, Killam, Pharoah, etc. is a pretty talented cast. What they do every episode is incredibly difficult. I don't get personally offended with huffy umbrage every time there's a bad episode.

---



I concur 100%. It's a really tough grind to pull off that show, and even last night with a host AND band I don't like, I still watch. Even on an off week, Bill Hader will do something hillarious and memorable.

The "Saturday Night Dead" meme has been around forever... I've been an avid SNL fan since I started watching at the end of the Dana/Phil era. I highly recommend Jon Lovitz' podcast series with Kevin Smith, where he's recounting stories from the mid-80s SNL world.

---


The funny thing about SNL is that everyone loves the previous cast. How many Wil Ferrell fans were the same one bitching when his crew replaced Carvey and co?

SNL is always gonna pump out 2 or 3 brilliant bits a year, usually a great show with someone like Baldwin or Walkin, and a lot of dud skits and a horrible show (usually with an athlete hosting).
Alessandro
Lap cheong




Since: 2.1.02
From: Worcester MA

Since last post: 18 days
Last activity: 11 days

#26 Posted on | Instant Rating: 4.63
Originally posted by John Orquiola

---

Before the movie thread spirals into a TV thread, might as well create the TV thread.

Enterprise has already been mentioned. I offer one of my favorites that most people didn't warm up to:

Dark Angel. I loved Dark Angel. It was a deeply flawed merging of futuristic cyberpunk with urban hip hop, a combination that never gelled properly. And how could it, really? Jessica Alba was 19 when she was cast as Max Guevara and Alba's skills as a thespian did not quite equal her ability to pout and wear tight leather. And yet, I really dug Dark Angel, it's "broken world" of 2021 Seattle post-nuclear Pulse that left America a third world country. I enjoyed the forbidden love story between Max and Logan Cale, crusading, wheelchair-bound cyber journalist. I liked season one more a bit more than season two, which was more of a mutant monster mystery show with the secret cult villains and Max's talking dog sidekick. But Dark Angel had a pretty great 90 minute series finale directed by co-creator James Cameron himself, one of his first directorial outings during his long hiatus between Titanic and Avatar. Also, I am of the firm belief to this day that one on one, all things being equal in a straight fight, genetically engineered Max Guevara would wipe the floor with magical vampire Slayer Buffy Summers.

Dark Angel also gave us Jensen Ackles, who would go on to Supernatural and had one of the first TV appearances of Rainn Wilson of The Office, who guested in one episode as Seattle's ill-advised "superhero", the Street Sweeper.

(edited by John Orquiola on 4.2.12 0701)

---


Just wanted to jump in with my appreciation for "Dark Angel" as well ... I'll always blame Jennifer Garner and "Alias" for getting that show cancelled before it had a chance to wrap up the transgenics storyline.

EDIT: Wow, I took this opportunity to brush up on the show's mythology via Wikipedia, and I find out what the proposed third season was going to be about (a comet?) ... I actually own Season 2 on DVD, but I guess I haven't gotten through all of the extras yet.

(edited by Alessandro on 6.2.12 1918)

---
My new inappropriate catchphrase: Vinegar, please!
PWALD | LOYT | BAB


Pages: Prev 1 2