flaming mo
Mettwurst



Since: 2.1.02
From: Boonville MO

Since last post: 3838 days
Last activity: 3837 days


AIM:
#1 Posted on 7.1.02 0016.27
The Seahawks beat the Chiefs today 21-18. During the first half Dilfer was great. He made some excellent passes. Then, during the second half of the game I noticed a difference. He underthrew a few passes. Made some bad decisions. Basically looked like the old Dilfer at times. IF the Seahawks get into the playoffs (depending on the Ravens/Minnesota game), do you think Dilfer will be able to lead them to any success? And also, is he truly a NFL starter? Or is there too much of the old(TB) Dilfer left in him?
Promote this thread!
210
Blutwurst



Since: 2.1.02
From: St Paul, MN

Since last post: 4006 days
Last activity: 4006 days


AIM:
#2 Posted on 7.1.02 0154.12 | Instant Rating: 10.00

I put him in the 'Flutie' catagory. Sounds good in theory, but when it comes down to it, your using a backup QB.


Enter the people who think I'm SO WRONG!


---
Minnesota is so hot
BigDaddyLoco
Scrapple



Since: 2.1.02

Since last post: 4 days
Last activity: 1 day

#3 Posted on 7.1.02 1436.48
Dilfer is not a great qb and never will be. That being said he is the best qb on the Seahawks roster. I think it will be interesting to see if the Seahawks do get into the playoffs who will Holgrem start. If he goes with Hassleback and they lose their will be outrage. I'm hoping the Seahawks make it just because of this.
haz
Landjager



Since: 2.1.02
From: Whitby, Ontario, Canada

Since last post: 93 days
Last activity: 72 days

#4 Posted on 7.1.02 1442.45
I agree partially with BigDaddyLoco.

Dilfer will never be able to carry a team by himself, ala
Manning, Marino, Elway, Warner by throwing for a million yards and touchdowns.

He is, however, a great system QB. Like the Ravens last year, the SeaHawks have a system with a great RB piling up yards, and a QB doing just enough to keep the D off balance.

Why the Ravens thought they had to change this, who knows, but after Lewis got hurt, I bet they were glad they did. With Dilfer at the helm this year, the game tonight would not have meant anything....
A Fan
Liverwurst



Since: 3.1.02

Since last post: 3239 days
Last activity: 3239 days

#5 Posted on 7.1.02 1819.33
Come on, even if Lewis would be healthy the offensive line for the Ravens blows. They were peeling Grbac off the field last Saturday. I think getting rid of a QB that lifts your system for a QB that has minor sucess and has no real system is retarded. If Trent was there they might already be in the playoffs instead of playing a game against a team like the Vikings that are hot or cold and I'm counting on hot tonight. The Ravens are in the position they are, because they put themselves there. They are all talk and little action.

A Fan- Yes, I am a Steelers' fan, problem with that?
James F'n X
Bockwurst



Since: 2.1.02
From: Seattle, WA

Since last post: 2768 days
Last activity: 2734 days


AIM:
#6 Posted on 8.1.02 0149.32
FUCK YOU, RAIDERS *clap clap clapclapclap*
FUCK YOU, VIKINGS *clap clap clapclapclap*
FUCK YOU, HOLMGREN *clap clap clapclapclap*

I hope the Jets beat the god damn Raiders again next week. FUUUUUUUCK.


---

"In our short film, we've come long ways..."
haz
Landjager



Since: 2.1.02
From: Whitby, Ontario, Canada

Since last post: 93 days
Last activity: 72 days

#7 Posted on 8.1.02 1130.44
Hey A Fan, I agree with you that they shouldn't have let Dilfer go. Not sure why you would after you win the Super Bowl....

Anyhow,

Last year this team average 30+ more yards rushing per game and 40+ yards less passing. I agree the injuries to the O-line were bad, but Lewis is a far superior RB to those assembled this year, and certainly would have changed the game plans.

Dilfer certainly would not have made the team better this year.

Another thing is that this D is not a fierce as last year, for whatever reason. After watching last night, as a Dolphin fan, I am not that scared of the D. Christ the Spergen Wynn led Vikings were moving the ball at times....
TheCow
Landjager



Since: 3.1.02
From: Knoxville, TN

Since last post: 2131 days
Last activity: 2131 days


AIM:
Y!:
#8 Posted on 8.1.02 1723.35
The most amusing part about Dilfer is he's 15-0 in his last 15 starts - and nobody can figure out how.

Would've loved for him to go 15-0 when he was playing for Tampa Bay.....
JayJayDean
Scrapple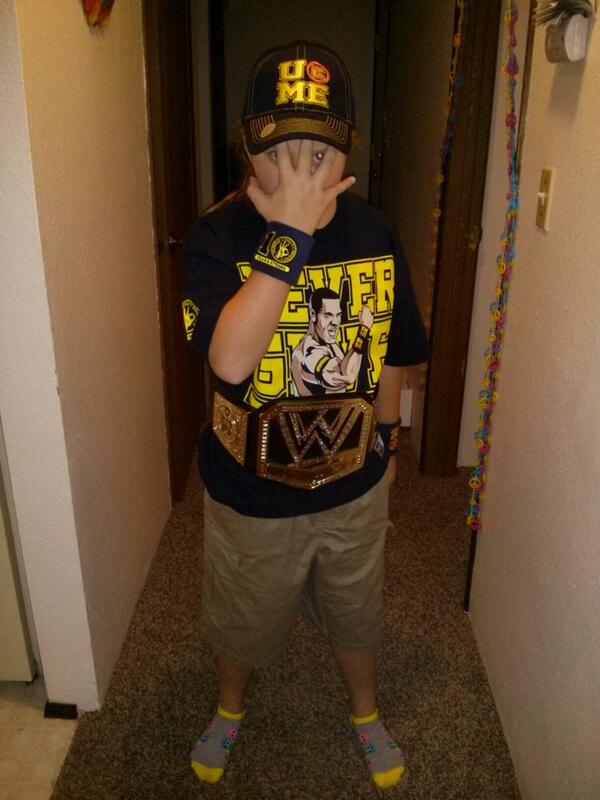 Since: 2.1.02
From: Seattle, WA

Since last post: 6 days
Last activity: 3 hours


AIM:
Y!:
#9 Posted on 9.1.02 0943.01
Trent Dilfer couldn't have gone 15-0 with the late 90s Bucs on Madden Football.

Holmgren kind of hedged yesterday saying he would possibly bring back Dilfer and give him a crack at the starting job. The numbers don't lie...Hasselbeck was 5-7 and Dilfer was 4-0. Hasselbeck's rating was 70.9 and Dilfer's was 92.0.

Could the Seahawks have won the Super Bowl with Dilfer at QB? Not likely. Would they have won just ONE of the games they lost and been in the playoffs had he been the starter? Extremely likely.

It's funny, because after watching the pathetic display by the Vikings Monday night, a friend and I were talking about how the Seahawks wouldn't be so bad off if they had to use Brock Huard, their third-stringer for a couple of games. Here certainly has mad skills over Spergon Wynn. So the Hawks have above average backups and a bottom of the league starter. Great.