brick
Bockwurst



Since: 17.1.02
From: Pittsburgh, PA

Since last post: 1872 days
Last activity: 1868 days

#1 Posted on | Instant Rating: 1.74
Anyone else catch this, or have their significant other force it on them. I admit enjoying the show on occasion but with all the sports yesterday I was hoping she would forget.

Anyway, I thought the show lost something with the added money. The couples no longer did all the work as they brought in help from home depo to do alot of the work. I don't recall ever seeing that on Trading Spaces before. And part of the appeal of the show for me is seeing how they can do so much with so little. Being an amature handyman I on occasion get Ideas for improving my home without spending boatloads of cash. With the large amount of money at their disposal it turned more into a showcase for the designers as for who could be more extravagant. Although the work turned out by the carpenters was excellent.

Other than the great home entertainment systems that they got, I didn't see the rooms being any more impressive than what they normally turn out.

(edited by brick on 6.10.03 1644)

---

Now you will receive us.
We do not ask for your poor, or your hungry.
We do not want your tired and sick.
It is your corrupt we claim.
It is your evil that will be sought by us.
With every breath, we shall hunt them down.
Each day we will spill their blood, 'til it rains down from the skies.
Do not kill. Do not rape. Do not steal. These are principles which every man of every faith can embrace.
These are not polite suggestions, these are codes of behavior, and those of you that ignore them will pay the dearest cost.
There are varying degrees of evil. We urge you lesser forms of filth, not to push the bounds and cross over, in to true corruption, into our domain.
For if you do, one day you will look behind you and you will see we three, and on that day you will reap it.
And we will send you to whatever god you wish.
Collin & Murphy MacManus
Promote this thread!
DJ FrostyFreeze
Scrapple



Since: 2.1.02
From: Hawthorne, CA

Since last post: 154 days
Last activity: 1 day

#2 Posted on | Instant Rating: 4.95

I agree with every single point you've made. I'm usually super-impressed with the before & after camera sweeps at tht end of the show, but not this time.

I missed the "Hated It" episode from the other week. Did anyone totally flip out at all?


---
odessasteps
Scrapple



Since: 2.1.02
From: MD, USA

Since last post: 1461 days
Last activity: 1428 days

#3 Posted on | Instant Rating: 6.41

More importantly, what was Paige wearing?


---


Odessa Steps Magazine
http://www.odessasteps.com
http://odessasteps.blogspot.com
EddieBurkett
Boudin blanc



Since: 3.1.02
From: GA in person, NJ in heart

Since last post: 37 days
Last activity: 18 hours

#4 Posted on | Instant Rating: 6.42
I think the point of the show was to allow the designers an opportunity to show what they can do when not constrained by money. Laurie and Doug are two of the designers who's concepts get most hamstrung by the low budget. (I'd add Hilde to this list also, although she tends to come up with crazy cheap ideas to get around it.) Its also interesting to note that Laurie and Doug both had rooms featured in the "hated it" series from last week, as if to imply that they are great designers, and those blunders were all the fault of the budget. Also, it was nice to give the carpenters time to build one fantastic piece that they could really develop as opposed to serving as one man furniture factories.

It was nice to see them actually doing real stuff instead of lots of feaux-finishes, like the marble around the fireplace.

It was a nice *special* episode, but I hope they don't turn this into a regular thing. (Unless I ever go on the show... Where's my WEGA TV?)




---

Low tide for the time being.
Gugs
Bierwurst



Since: 9.7.02
From: Sleep (That's where I'm a viking)

Since last post: 1851 days
Last activity: 980 days

#5 Posted on | Instant Rating: 5.23
I was watching it, too, and I thought it lost a lot of appeal with the extra cash. Paige wore a sleeveless t-shirt and her trademark tight jeans. I've never enjoyes Laurie and Doug; I hoped it would be Genavive (sp?) and either Vern or Frank.


---

Sometimes I ask myself why I watch WWE after all the crap it's given me. HLA, necro, HHH, and so on. And then it hits me. That one simple phrase that can be modified and used for anything that gets you down, yet makes you keep coming back.

Every episode has the potential to be the best one ever, and I'll be damned if I'm going to miss it after sitting through this shit.
drjayphd
Scrapple
Moderator



Since: 22.4.02
From: Outside of Boston

Since last post: 63 days
Last activity: 13 days


ICQ:
#6 Posted on | Instant Rating: 6.87
Anyone else think it was funny that Laurie almost went over on that ep? And who takes $1000 of free money and buys their neighbors DVD's?

Besides, if I wanted to see homeowners get free plasma TV's, I'd watch Monster House.
---

Today's Out-Of-Context Quote, Courtesy of hardygrrl:

"...between the grime layer and the Seventies game show host hair, I'd rather rim Undertaker after a White Castle/Schlitz bender."
Shem the Penman
Toulouse



Since: 16.1.02
From: The Off-Center of the Universe (aka Philadelphia)

Since last post: 1597 days
Last activity: 1395 days

#7 Posted on | Instant Rating: 4.80
I wonder if they picked Laurie and Doug because they're actually professional interior designers, unlike most of the TS crew, and therefore better able to handle the planning and organization that large budgets require -- in theory, at least. I know Doug's done work for wealthy clients, so he must be more used to having pots of money to draw on, and he certainly showed it with his work here -- very neat and pulled together, not the half-ass jobs or practical jokes he turns out on the regular episodes.

Of course, that doesn't explain Laurie's room, which consisted mostly of buying a lot of expensive crap, sticking it in the room, and calling it a day. But then, I'm not a fan of hers in general, so...


---

"I do have a degree in electrical engineering... from almost 20 years ago. Punchcard systems were just becoming obsolete, we had rotary phones in the dorms, and a modem was still a gizmo the size of a shoebox into which you squooshed the phone receiver itself. In short, we lived like animals.

The instant obsolesence is why I became a writer. The rate of punctuation in a sentence doesn't double every 18 friggin' months, and you never have some 22-year-old looming over your shoulder, shaking his head, saying "dude... you're still using adverbs...?"

-- Bob Harris
whatever
Bierwurst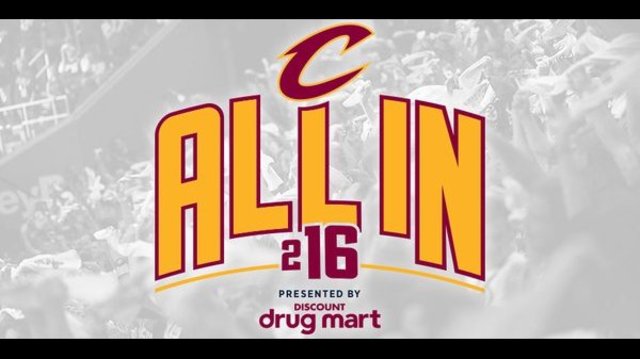 Since: 12.2.02
From: Cleveland, Ohio

Since last post: 68 days
Last activity: 3 days

#8 Posted on | Instant Rating: 1.73
Amen to that, Shem. Doug was actually quite enjoyable in this episode and did a really nice job with the room. I didn't care for Laurie's "Oooh, look at all this neato stuff for gobs of money!" attitude. Like spending the money for the sake of spending it.

Mrs. Whatever was pretty pissed off at the extra help and the fact that Sony *gave* the electronics away. She felt like the whole thing was kind of wrong, just like brick detailed. The only thing I could think of is that this will keep people coming to the show as volunteers since they never know when a surprise like this could be sprung. As my wife was crying over the painting of wood, I commented, "They could do whatever they wanted if I could get that TV."


---

I drove the Hummer. Sorry 'bout that.