TV PG L
Previously: Rebekah: "God wanting me to be a WWE superstar is a good possibility." Rebekah worked at Hooters. Scott tore a ligament in his thumb.
Back at the hospital. Scott recaps - doc says 6 to 8 weeks, he should be done, but he's not gonna let it stop him. He's Tough Enough.
Trax. Al is showing hiptosses today. Matt talks about learning quickly.  Some people get this better than others, and we watch. Ivory is just as insightful as I am by pointing out that Jonah makes a big sound when he falls down. "He's just so, um...impactful in the ring." Al thinks if Jonah focus himself, he's got a lot of potential.
Chad is not doing good with the hiptoss bumps, if Al is to be believed. "You came over like a sack of [bleep]" Bill says they call Chad "Beaker" because he reminds him of the Muppet (because he's tall, skinny and goofy, but no freakishly large hair - does that make Scott Dr. Honeydew?). Chad himself admits that he's lack in the personality. Al says they call him a cars salesman, and Chad repeats that, realizing that's not a good sign. Al says he and Bill rib him to see if they can get him to open up a little bit - but it looks like Chad is taking at least one joke seriously.
Back at the house, everyone else is home - Jonah finds out what's wrong with Scott. Scott says he's going to TRAX tomorrow no matter what the pain.
In the Yellow room (this is a Clue game waiting to happen), Justin and Rebekah are talking. What we're supposed to get from this scene is that Rebekah likes hanging out by herself, isn't trying to be rude, but is treating this a lot more as a business than a bonding experience - hey, look where that got Chris. What I got out is that Justin seems intent on making the whole group hang out together, because we saw him doing the same thing last week with Lisa. Rebekah is right after all - the lifelong experience they came here for was to get a WWE Contract deal, not for the friends. This ain't summer camp. 
This doesn't stop Justin from telling her that she needs to spend time with everyone else, and Rebekah says she doesn't have much in common with the people here. She's a little more free speaking in a confessional - the people here aren't people she'd be friends with otherwise. Shot of Rebekah eating breakfast along on the couch is supposed to make her look distant (but there's only two people actually sitting at the kitchen table and they're sitting at opposite ends of it themselves.) 
Rebekah: "Some people just...aren't people of faith. Some people aren't ready to come to God." To Aunt on phone: "I haven't experienced any Christian fellowship whatsoever - it's even more for me to read my Bible and make sure I pray." To us: "I'm telling the entire world I'm Christian,. I'm going to make sure I'm doing the right thing. and I want to be the best Witness I know how to be." Oh-kay.
Saturday night, they go out to "Picanha", which Chad tells us is a Brazilian Stakehouse. Lots and lots of meat. Everyone's enjoying the food, so Big decides to use his powers of torture over them by having a meat eating contest. I'm sure you can call this some sort of a test, but I think Big is just amusing himself here. Anyway, Chad, Justin, Jonah, and Matt are you final four left going. They're all showing the wear and tear of eating a lot. Chad quits first. Jonah is having trouble keeping the food in. Matt is next. Didn't I just see this on Scrubs? Jonah wins, anyway, but pukes in the bathroom after - this is MTV so we see it (but luckily they can't get a good shot of it.) Jonah realizes the true winner would have given up early so he can his enjoy his food one way instead of tasting it both ways.
After that, they went to Miyagi's, which is a bar/dance club. Bill shows up somewhere along the line here. Everyone drink! Rebekah (courtesy WWE Dpt. of Irony): "When we go out, we need to be serious and we need to be concerned about how other people's view us." Kelly tells us that Rebekah says they need to act ladylike, but Rebekah was also up on the bar, dancing like a "hoochie". Video confirms the hoochie dancing. Rikishi catchphrase here. Kelly says it's stripper like - it's obviously not the first time Rebekah has danced on top of a bar. Kelly won't call her a hypocrite (give us a couple more weeks) but will accept "misleading." John wonders about her Christianity. 
Scott reminds us that he escapes his problems by getting really really drunk as he gets really really drunk. Bill actually takes a shot away from him at one point. Scott is out of it and leaning against the van as they leave the bar, then is stumbling drunk walking in the house. Also, his pants are all wet - I don't know how he managed to wet the back of his pants and not the front at all, but they are soaked. Scott has the presence of mind - or luck - to fall face first in bed (keep the wet stuff), but people walk in to check on him and laugh at him for wetting his own pants. Scott is too out of it to notice the laughing. I think Jamie's feeling some revenge from her earlier run-in with Scott...
Justin notices that Scott doesn't look up, and that he started shaking. That's not a good sign. They called 911, EMT's came and they tried to revive him with a IV. We get footage from a room camera to see emergency personal trying to get Scott to open his eyes, as Jonah, Justin and Eric watch on. Scott is unresponsive, and the EMT's drag him out of the room and apparently to the ambulance when he starts shaking again. "Jokes were kinda over then." No way. Ambulance takes off and we go to break.
How did he manage to keep the front of the pants dry? That's what I want to know.
Morning. "Rebekah Is Not That Christian" camera brings us her tanning outside, in a bikini, with the straps down. Scott stumbles back into the house. Justin asks if he's alright and Scott really doesn't say anything. I can't tell if Scott is rally hun over or reeling from what they did to him. Justin figures he had his stomach pumped and gave him some IVs. Scott says nothing. Kelly wonders if he'll get kicked of for it - so do I. Justin figures it was alcohol poisoning. Scott-confessional: "I think today was the biggest learning experence I've ever had. You know, being in a hospital, being all tubed up and everything, it was really scary for me, and so I've made a decision - I'm just not going to drink anymore." I feel mean saying "two weeks" but I am that way.
Nick explains that Scott and Rebekah had a fight later "this" evening, which makes sense since they're the only two we're really paying attention to right now. Scott is talking about being in the Asian Club at school, and we join it with Rebekah all offended about that, wondering if there's a White Club at school too. What the HECK. From Rebekah's body language, you can tell this wasn't the first thing that was said that annoyed her and we're picking up midway; it only sounds like she's being really silly to pick a fight about that. She is being silly to continue the fight though, claiming that if there was a White Club and she was a part, Scott would consider her a racist. Scott says no and she's dismissive. Rebekah to us: "Scott dislikes people stereotyping Asian people, but he brings more attention that I think he should anyway." WHAT THE HECK. I sure hope that came out wrong. That doesn't make any sense. Scott's counter example for double standards (I think that's the underlining issue) is Rebekah having breast implants (wha), being a Hooters waitress but also claiming to be a Christian. Rebekah says Scott can't judge her, which is oddly like what she was trying to do to the fine members of the Harrisonburg (VA) Asian Club. Rebekah to Scott "You're not God!" Well that clears that up. Nick thinks Rebekah's comment was outlandish and didn't really need to be said, and Rebekah thinks she got disrespected. "He's never ever been to a Hooters." oh that changes everything
Trax. Big and Al check out Scott's wrist. He's wearing something different on it - it's not the air cast from before, it's more of a small brace. Scott tries to be all tough (to us: "If I have to amputate it, so be it.") and says he'd take it off if they wanted to, but they don't really see the point in that. He says he can go, so he can go. They never bring up the ambulance trip here.
During lunch, it seems, Jonah makes some comments about how, in real life, he could pin Scott and John. Scott calls him on it - and Al decides this is a fine idea. Cure horrible amateur wrestling matches (we see bits of all three possible matchups - Jonah v Scott, Jonah v John, John v Scott), with no one really looking good. John tries a waistlock takedown on Scott and Scott hits his head on the way down, knocking him out for a split second. Wow, good week for Scott. Ivory: "Let's have one day where Scott doesn't go to the hospital." That's the closest reference you'll get to that this week. Post-matches, John notes what a stupid idea it was - they're all beat up from it and no good came from it. Jonah most of all - John was pressing a forearm into his neck for a great while, it looks like, and Jonah is feeling woozy, and now throwing up quite a bit. Back bumps - but Jonah's told to sit out for the time being. He's afraid of failing behind.
House. Yellow room. Chad tells us that Rebekah has a lot of tough stuff going on. A phone call to her aunt explains more - her mom got a knock on her door last night from the Sheriff, telling her they're going to foreclose on her mom's car. "They're going to pull up a truck and take her away." Rebekah's torn up about this - Jamie explains she's very family oriented, and Rebekah really feels bad that she can't help her mom move out. It's affected her training. Aunt tells her that if she loses her things, it's God's will. If I finish this recap, it's God's will. Rebekah would sincerely like to be helping her mom in someway right now. 
Trax. Big tells them they've been there for two weeks, and they've progressed a lot. So, they're going to make a cut tomorrow. Matt points out that a cut means someone who's here won't be here. Scott is sure it is him, which makes me wonder how it could possibly not be him. 
Trax. As people take bumps, we wonder about who's out. Nick thinks the first guy to get cut will be Scott. Justin: "This is Tough Enough. Wetting your pants isn't Tough!" Kelly thinks Rebekah may want to get cut, to give her the opportunity to go home. John sees Chad getting cut - he doesn't feel like he has the personality in the ring. Matt gives a vote against Scott getting cut - he thinks his personality is showing through in the ring. As an example, Scott wants to show off his Drunken Tiger Punching. in the ring - Al laughs and wants to see it. Scott doe shi combo and accidentally actually punches Al, because he hasn't learned how to punch right yet. Scott shows the correct way to sell it by flopping and dying in the corner. Al: "Did you eat paint chips when you were a kid?" "Never." Scott: "I may not be the sharpest tool in the shed, but I'm the brightest crayon in the box!" Al gives him a "wow, you're strange - to me!" look.
Off the back front bumps. Jonah is doing what Scott did before - going straight up, and almost landing on Bill (who's smart enough to move out of the way in time.) Again. Worse. Bill is gonna get killed if he doesn't move one of these time. They keep getting worse and so close to landing right on Bill's head. Bill to Jonah: "All of a sudden, you started thinking about [bleep], then you're screwing the pooch ... you haven't thought about anything your entire life, why start now?" Again - and Al's not as quick at moving, so Jonah's butt lands right on his head and neck. Big: "It's unbelievable - you're worse than Scott ever was! Ever was!" Back to Bill - oh he did it again! That look awful painful - Jonah's a big man and Bill only got an arm to brace himself. He's in some pain. Jonah thinks he's done.
Ring stuff is done for the day, and Big reveals that Bill and Ivory will be taking the kids up into the mountains for some conditioning. On a scale of 1-10, today's stuff will be a 9, but Big offers a deal to cut that to 6.5 if Jonah can do the bump right. One try. Bill back in, Jonah setting up - and he botches it again. The best part was they built it up for a second like this was going to be Jonah's big moment. Jonah does not earn points, but really, they're not any worse off than they were before.
The conditioning training is Optimum Fitness in the Mountains, basically. A weird obstacle course intermingled with the normal push-up/sit-up/hill climbers (bonus: every time they screw up an obstacle, more push-ups!) This is more an occasion for Bill to yell and show how tough this show can be. Ivory says they were all mad at Jonah for blowing it for them. Someone says this was killer, and Bill says it was the easier day they'll have. 
Back at Trax, the trainers and Big talk about each kid. Looks like this year, instead of the Poloraids, they each have a color printout of all the contestant with pictures. (Must've been from their videos or something they sent in - Scott's doing a double thumbs up.) 
Rebekah - she gives it her all and  has a great look
John - the best fundamentals
Jamie - natural for her to get agressive
Eric - got it, good looking
Matt - born to be in the ring
Justin - Bill likes him, wants to see what happens
Scott - biggest disadvantage is not his height, but his lack of maturity
Jonah - started off cocky, been taken down a peg, question if they'll lose him
Kelly - isn't performing as well as others (shot of her struggling while runnning - asthma?)
Chad - still 6' 10" but not there - hasn't proved that he wants to be here
Nick - lacks internal aggression, soft
Next day, I guess. Everyone stands up - we're doing this the same way as last season. Al will tell them to sit down, or that they've been cut. Let's begin.
Al walks the line. Jamie. Justin. John. Eric. Rebekah. Staring at Jonah. Jonah. Matt. Staring at Kelly - Kelly. Looking at Scott (scared like heck) but walking by. Nick. We're left with Chad and Scott. Quick look at Chad, then back to Scott. Looking hard at Scott. Hard. Walking away. Back to Chad. "I'm sorry Chad, you don't have what it takes to be a WWE superstar. You're cut." Chad is kinda expectant to this. Back to Scott. He could cut multiple people. Stare. And "sit down." 
Chad: "When it was just Scott and I, I knew it was going to be me. Didn't have a chance in hell. Scott just...he has that personality." And they'll always give a chance to someone with a good personality to find their ring skills and maturity - everyone out of this is going to be a work in progress, anyway, so I think they want people with no big negatives. Chad says goodbye while Al talks about needing to be more than six ten to make it in the business. "Even though they just ran our bodies into the ground, and beat us up hard, this is one of the greatest experiences I've had in my life." Al reds out Chad's name (Lisa's name has the same treatment.)
Next: Kelly's getting hurt. Rebekah is getting isolated. Jamie has issues - she's so happy to be here she's crying in a van. Nick: "I wouldn't be surprised if one day [Jamie] just snapped and quit" - guess who we see talking to Big?
You don't need to bother, I don't need to be.
Promote this thread!
Torchslasher
Knackwurst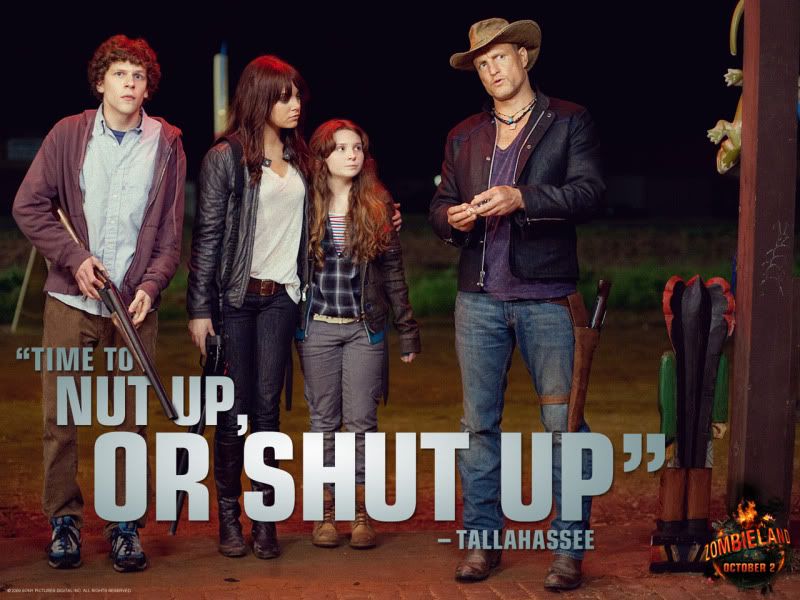 Since: 17.1.02
From: New F'n Jersey

Since last post: 27 days
Last activity: 26 days

#2 Posted on | Instant Rating: 6.44
A wonderfully detailed column as always, and I am just glad you could understand all the dialogue that I couldn't (such as Scott and Rebekah's argument and what Scott said to Al after his imaginative sell). Thank you Cubsfan.


---

"Oh, a handful of change. I guess I can use this to go...um...buy some candy. So thank you for adding a step to my Halloween process"- homestarrunner

*I* will always remember the RFM Club!
NickBockwinkelFan
Frankfurter



Since: 10.4.02
From: New York City, NY

Since last post: 2380 days
Last activity: 1146 days

#3 Posted on
Great recap (as usual). I look forward to your dissection each week.


---

"Well, you can't involve friendship with business. It has to be one or the other. It's either business or friendship, or hit the bricks!"
--Life Lessons from "The Tao of Bobby the Brain Heenan" Uncensored 2000 preview