JustinShapiro
Scrapple
Moderator




Since: 12.12.01
From: Pittsburgh, PA

Since last post: 52 days
Last activity: 7 days

#1 Posted on | Instant Rating: 9.03
"By far, the best writing of any wrestling show on television is for Total Divas, which is why it's doing its most impressive ratings ever.

On 3/30 they did 1.55 million viewers, the second highest total in the history of the show. The number is the most impressive the show has done to date, since they didn't have the Keeping Up With the Kardashians lead-in, plus they were in the same time slot as Walking Dead, the hottest thing on cable."
- Dave Meltzer, Wrestling Observer Newsletter

AIN'T
GONNA
STOP
ME
NOW

These were two-part episodes comprising a continuing saga that seemed to befit waiting to do one all-encompassing report, and/or I forgot. (If anyone ever feels a burning need to post about Total Divas, which I presume they do not, by all means please don't feel obliged to wait on me to start a hard-hitting conversation.)

After the bus arc of Total Divas, nothing will ever be the same again. What first appeared to be the premeditated uniting of Summer Rae and Eva Marie as the new Hollywood Blondes & Redheads, a Two-Woman Power Trip to run roughshod over season 2, has shockingly become something else entirely. A sudden double turn between Summer & Eva and the principle Divas cast has instead positioned Team Full SumMarie as renegade babyfaces against the TDs old guard, a cruel and domineering establishment. Or ... authority.

Yes. Summer Rae and Eva Marie are the She-ield.

The conceit of these two episodes saw Bryan and Brie experiment with the hottest trend in sports entertainment travel recreation, a wrestler bus. My guess is that the show actually paid for the bus, but that is pure supposition. (At one point, this entire season was rumored to take place over the course of the two days on the bus. Producers ultimately went in a different direction, though they were still heavily criticized for their decision to use the popular JoJo character in a limited role before killing her off in the finale.)

If you've seen wrestler bus life in CM Punk's DVD (a sleepover play date with Kofi Kingston) or TV angles with Big Show or Randy Orton and one of his fake wives, you know it's pretty sweet. Basically, you conquer the wrestler life by actually being able to rest at night after performing at a wrestling event. The first known wrestler bus was the DX Express circa early 2000, a luxury vehicle and possible gang rape facilitator until its destruction at the hands of "Stone Cold" Steve Austin and an apparent cinderblock IED. It has been purported, however, that Weird Al Yankovic's 1981 parody of the Junkyard Dog's theme music, "Another One Rides The Bus," was a subtle wink at the Mid-South territory's mythic "underground bus lane" of secret wrestler buses that sustained the real life friendships of territory heels and faces who were prohibited from fraternizing by Bill Watts.

Anyway. Bryan and Brie get a bus. All cast members and pro wrestler significant others ride the bus, creating a Central Perk-like hangout that supplants "random brunch" and "Sandra's sewing machine" as a set for ensemble scenes. John Cena already has his own bus and, my god. You walk inside and it's like Dubai on wheels. IT HAS A WINE CELLAR AND A CALIFORNIA KING BED WITH A CEILING SEX MIRROR. A cellar! How can a bus have something that is by its very definition underneath the ground.

Our bus, on the other hand, is a Mamet play of simmering tension and conspiratorial conversations in tight spaces. It is a purgatorial nightmare-scape, full of funhouse mirrors that contort the soul and unearth the truest, ugliest reflections of our human nature. First, Ariane steps on the treacherous nail of envy and is consumed by jealousy for Eva Marie, the clasping shadows of whose dark past bubble up from below a surface under which they would not stay buried. Summer Rae's honor and reputation are sullied by the deceitful dust of rumor and misunderstanding. Nicole's physical wounds create deeper psychological scars. The young lovers, Trinity and Jon, are betrayed by their illicit desires. And Natalya spills chemicals in her butt.

But let's back up to where we left off in episode one: John Cena and Nikki Bella's pier sex bawl. John bares his soul in an apology that sneakily does not concede a single centimeter from their initial argument about marriage, commitment, and children. The most he offers is, "There are some major things that maybe down the line we need to discuss." Nikki (talking head): "When John doesn't shut the door on the idea of marriage and kids, it makes me feel good, because that's a huge step." Oh, honey.

"I'm a weird person, I am. But I'm in love with you." - John Cena, admitted weirdo.

An accord is reached, and the royal couple is reconciled. John will now make time to visit Nikki in San Diego, and Nikki will "try to understand the whole marriage and kids thing, but--" "We'll talk about that later."




Actually, that happens for real now. And Nikki loses a tooth! Damn. She is diagnosed by the trainer as having had her tooth knocked out.

Nikki: "Thith suxth. I drn't wrnt to get an implant. :("

That doesn't sound like y...I apologize.

"I look like a bum, huh? :("

Nikki is too self-conscious to be seen by John in this state. Eventually Brie gets her sister to tell him the truth by putting her in a legit shoot triangle, but for now she goes into hiding on our bus.

"It sounds like misery," Bryan forewarns, but we board anyway. Bryan, Brie, Nikki, Trinity, Jon, Cameron, Nattie, TJ, Eva, and Summer. The gang. Bussing it. What's up.

"We could all talk about contemporary global issues," Bryan suggests in an exact quote -- there are big issues in the oceans right now, I've heard -- but to show what true Lovecraftian horror is alive here, the official EP of Ariane's "(Boy) Bye Bye" single appears! In a series highlight, Jon Oos sings the first verse of the song in an Ariane valley girl voice. Bryan takes things to the next level by dissecting the lyrics, stating that "So that's the message that you want to send to all the little girls, is that you're all about the chingle chingle? And if you don't like that I am all about this 'chingle chingle,' boy ... bye?"

!

Nattie interrupts by crying out in anguish from the bus bathroom. I'll, uh, let them explain.

Brie [deeply perplexed]: "Nattie got IcyHot in the middle of her legs and like ... in her butt, a little bit. ...... What?"

Ariane [matter of fact]: "Nattie's just a hot mess. Girl, you pooped on the bus, and now you have IcyHot in your vajayjay and your butt. Like, girl bye."

Well.

Anyway, Natalya hates Summer Rae really really bad all of a sudden, because, well, the show told her that she does. Summer is passive aggressively invited on the bus against Nattie's wishes, leading to Summer and Eva's passive passive aggression aggression in reciprocally burying Nattie DEEP when they're by themselves. Our soon-to-be antiheroes declare the having of one another's backs. "Red and gold, dawg, red and gold."

Foreshadowing a great betrayal, Eva calls Ariane thebomb.com, a kindred spirit who she's bonded with because they both take a lot of heat in WWE for the dues-free, carbs-free paths they each took to the company. Unfortunately, Eva has been drafted to Afghanistan. She is excited that she gets to do Tribute To The Troops. She also says All Red Everything three times in ten seconds, so apparently a new signature catchphrase is born. #allredeverything #redandgold

Wait, a signature catchphrase? Uh oh. Eva has poked thebear.com.

Now under the spell of the lawless terror dimension that is the bus, Nattie and Ariane's baser evils emerge. Nattie asks Summer during truth or dare if she's slept with anyone at work, and a jealous Ari digs up "some scandalous pictures" of Eva posing in lingerie which are, I guess, somehow worse than anything else they do or have done. Nattie: "I feel like there's a sadness in Eva's eyes." Ahaha.

Later, Ari shows the pictures to Sandra and Alicia Fox (series regulars) as well as Titus O'Neil and R-Truth. Fandango tells Summer that the pictures are circling around the guys locker room, and TJ stooges out Ariane as the leak.

The idea that these pictures are overly risque and scandalous is more than a little preposterous -- Eva says they represent a bad time in her past when she was "abusing alcohol"? ok. -- but this is a Law & Order-style ripped from the headlines storyline inspired by Dave Batista and Mickie James and probably many others, so I guess it's genuinely sad in the big picture.

Anyway, Summer tells Eva the truth in the name of friendship, and Eva vows retribution. Ari and Eva have it out and Eva brings down thunder. Ari eventually apologizes, and apology REJECTED. BOOM.

ALL. RED. EVERYTHING.

In the parallel feud, rumors abound that Summer Rae "talks dirty to the boys." In an editing masterpiece, Summer "says" in a string of combined snippets, "Yeah / I'm single. / And yeah. / I flirt. / Who cares? / I'm not a whore." All I can say is bravo.

Summer is so rocked by her alleged scandalamity that she takes aside Bryan, "a top guy in this company" in her words, to set the record straight. But this overfamiliarity sets off Brie, who tees off on her. Sweet little Brie taps into the recessive genes of her Nikki DNA, dropping f-bomb.coms and telling Summer to shut up and shut her legs. Yikes.

After letting Summer twist in the wind, Brie finally accepts an apology. Natalya, however, doubles down on her Summer slams, then runs her down to Fandango, prompting this immortal aphorism from Summer: "Now that she's brought Fandango into it, she's crossed the line." Fandango tells Summer in so many words that he doesn't want her to Melina his career.

Summer takes this fight to the doorstep of the Neidhart-Wilson residence, because she wants to squash this beef in, uh, private. A fully made-up Natalya answers the door with an interior camera shot. Harsh words are exchanged. It escalates rapidly.

"You're on the verge of being a stripper. There's a reason why you're 30, Summer, and single."

SLAP.

DOUBLE TURN COMPLETE.

Red and gold, dawg, red and gold.

Next week, a nosebleeding Nattie: "Ever since Summer slapped me, my nose is different."

Oh shit.

In other news, Bryan gets a concussion in the Wyatt emancipation angle. The Raw moment of the year aspect of the whole scenario goes unexplained and unacknowledged -- imagine translating that for E! viewers -- but a bleary-eyed Bryan gets sent home with Harvey Whippleman as his steward. Apparently he passed all his ImPACT tests right away, so that explains how he worked the Rumble so soon after all. (Well, not the Rumble.)

Also, Dean Ambrose was at catering and Nattie told him how nicely he's leaned out. Yeah, but he only gets to show it off when Sheamus does the apron chest clobbers on him.

Ultimately, the bus is destroyed with an exploding cinderblock before it can ruin any more lives. But hopefully a future episode can be set in Fandango's van.

The most important news of all may have happened off-air with regard to some major things that maybe down the line we need to discuss. While killing time on the Network before the Wrestlemania press conference officially started, Josh Mathews interviewed the Bellas and asked Nikki about her fiance, John Cena. She corrected him and played it off with romantic chagrin, but since filming for this season ends this week ... hmm.

How great would a Cena-Nicole/Punk-AJ double wedding be for season 3?

(edited by JustinShapiro on 3.4.14 0222)
Promote this thread!
dMp
Knackwurst



Since: 4.1.02
From: The Hague, Netherlands (Europe)

Since last post: 3 days
Last activity: 2 hours

#2 Posted on | Instant Rating: 7.89
I also got this weird vibe from Fandango and Summer.
When he talked to Natalya and then after that with Summer.
They were either trying to pretend there's something between them or trying to hide there's something.
'A package deal' 'My partner' 'this relationship' were uttered..

This season they've turned up the drama so much.
And yet I watch (but blame my wife for it)

The scandalous pictures of Eva Marie.
I'm sure if those had been around, wrestling sites would've reported those when she first showed up (and I don't think they did)
The feud between Nattie and Summer is..ugh.
So contrived. Summer is actually one of the women Natalya should -not- have a (professional) problem with as she is working hard (in nxt) to become a good wrestler, has a character (in nxt) that does go beyond "check my body" etc etc
But of course that's ignored for Total Divas.

Even the stuff with Bryan last episode, they made it look like he was pissed off about what happened on the bus, but he had a big grin on his face with almost everything.

Honestly, the only people that come across as people I'd like to hang out with are Bryan, the 'Horny Uuuus' and Trinity.
LostInUbe
Cotechino



Since: 19.11.02
From: Ube, Japan

Since last post: 897 days
Last activity: 529 days

#3 Posted on | Instant Rating: 3.53
Nuthin' happened on the Lex Express 'cept patriotism~!


---

http://lostinube.blogspot.com/


http://twitter.com/lostinube
Wiretap
Tocino



Since: 26.12.13

Since last post: 1174 days
Last activity: 973 days

#4 Posted on
Fantastic write up. Really don't know what else I could comment on other than I'm loving TJ's recasting as pre-Rachel-crush-Gunther.
SchippeWreck
Banger



Since: 26.3.03
From: Glendale, CA

Since last post: 392 days
Last activity: 77 days

#5 Posted on | Instant Rating: 7.94
Originally posted by JustinShapiro

---

(At one point, this entire season was rumored to take place over the course of the two days on the bus. Producers ultimately went in a different direction, though they were still heavily criticized for their decision to use the popular JoJo character in a limited role before killing her off in the finale.)

---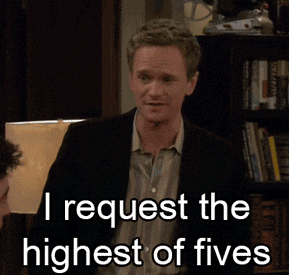 ---

Everything is awesome.