StaggerLee
Scrapple



Since: 3.10.02
From: Right side of the tracks

Since last post: 59 days
Last activity: 1 day

#1 Posted on | Instant Rating: 1.67
http://www.usatoday.com/life/television/news/2008-11-24-shield-finale_N.htm

NO SPOILERS in the linked article. Just a quick overview of the show.

So, after seven years of some of the best writing and acting in the history of TV, it comes to an end. I am saddened by this. But at least according to the article, there is a pay off, unlike the Sapranos.

I cannot wait to see what Shawn Ryan has cooked up, and how they tie everything up.
Promote this thread!
MUTigermask
Boudin rouge



Since: 8.10.03
From: Columbia MO

Since last post: 1992 days
Last activity: 1143 days

#2 Posted on | Instant Rating: 5.88
I DON'T KNOW!!!

Just about every article previewing the finale says the same things as this one, and I'm glad there will be a payoff. Of course, with this show the payoff might leave you a little nauseated.:P
Pizza Delivery Jones
Chourico



Since: 27.6.04

Since last post: 1013 days
Last activity: 824 days

#3 Posted on | Instant Rating: 7.38
Guess I was just a week early in regards to Cletus Van Damme...
SEADAWG
Boudin rouge
Moderator



Since: 5.7.03

Since last post: 2150 days
Last activity: 1230 days

#4 Posted on | Instant Rating: 7.28
In the grand tradition of Jerry Seinfeld getting transfered to the Oswald Correctional Facility, there has to be an SNL skit or something where Vic ends up getting a job transfer to Dunder Mifflin.

Then they could REALLY frame Toby.

(edited by SEADAWG on 26.11.08 0310)
Karlos the Jackal
Lap cheong



Since: 2.1.02
From: The City of Subdued Excitement

Since last post: 1084 days
Last activity: 39 days

#5 Posted on | Instant Rating: 8.00
Mara with her flowers and -- especially -- little Jackson with his little car just about broke me in half. (I'm actually choked up a little right now.) That might be the saddest thing I've ever seen on a TV show.

I realize that Vic's victory is entirely pyrrhic but I feel like he deserves some more punishment -- having to live life with a job he hates but that probably has a nice benefits package is more than a lot of people get.

And, yeah, okay, he doesn't get to see his family again. Speaking of which, Olivia (of all people) got one of the most bad-ass lines of the entire series: "You said goodbye to them [Vic's kids] the moment you shot another cop in the face."

Ronnie weeping over Shane was unexpected, and his "you told them everything?!" scene was amazing as well.

When Shane was on the pay phone, I noted a "lost cat" flyer taped to the side of the phone and for a fleeting moment I thought, "I wonder if that's the cat Dutch killed." And that made me wonder, "gosh, maybe Dutch is a serial killer!" Hey, we never actually found out who killed Rita, did we? I mean, they seemed to think they had it in the bag, but it was never really clear to me one way or the other.

(I was also amused that perpetual horn-dog Dutch wasn't picking up on the lawyer's attempts to hit on him.)

A couple of other nice, smaller moments: Julien watching the gay couple...wistfully? And for some reason I really liked Danni's final appearance, popping back into the break room, gracefully, to blow out the candle.

Anyway. That was one of the best single episodes of anything I've ever seen.

--K

(edited by Karlos the Jackal on 26.11.08 0408)
---
Last 5 movies seen: Hancock *** - Tropic Thunder *** - Kung Fu Panda ***1/2 - Get Smart *** - "O" **
Mayhem
Scrapple



Since: 25.4.03
From: Nashville, TN

Since last post: 512 days
Last activity: 396 days

#6 Posted on | Instant Rating: 5.07

The sight of Vic slowly plodding along in that suit while being shown around by the HR lady was just so damn uncomfortable to watch.

I'm still confused about the shooting of Andre 3000 though. Was there any significance in that (other than the obvious Acevada/mayorial campaign connection)?
StaggerLee
Scrapple



Since: 3.10.02
From: Right side of the tracks

Since last post: 59 days
Last activity: 1 day

#7 Posted on | Instant Rating: 1.67
Originally posted by Karlos the Jackal

---

Mara with her flowers and -- especially -- little Jackson with his little car just about broke me in half. (I'm actually choked up a little right now.) That might be the saddest thing I've ever seen on a TV show.



---


Not even the saddest thing to happen on the show. I cried for a solid ten minutes when Shane killed Lem.

Seeing Lem in the clubhouse during the closing credits made me realize how great the charecter was, and how much he brought to the show.

Shane going Benoit was not too unexpected, but DAMN it was great to see him splatter himself on the bathroom wall.

They didn't SAY that the kid killed Rita, but when Dutch says the line about the people who are serial killers almost all were in/from California, and the kid smiles and says "everyone wants to be famous" made me believe the kid did it.

The lawyer throwing the poon on Dutch, and him being to dumb to realize it was great, and then Danni making reference to him being clueless was great.

Gardocki screaming at Vic was sad. The look on the faces of the people at the barn when he's being dragged away, the sheer "oh shit, what do I say?" look was great.

Dutch had the two lines of the night for me.
Claudette says "I thought I fired you" and he responds "It Didn't stick". Funny as shit!
Then when Ronnie asks what he's under arrest for, and Dutch says "The last three years...."

It was sad as hell, watching Vic be put on a leash by a woman, one who he could have held the upper hand all along if he kept the file (or made a copy of it). But in the end, Vic being tied to a desk for three years, staring at photos of his kids he'll never see, and a photo of him and Lem will be more hell than jail I think.

Speaking of his kids, I SWORE that it was the older one, and two BOYS. I was shocked and had to pause the Tivo when there was a girl at the table. I swear I always remembered the last two kids being boys.

Overall, a satisfying end to a great show. Not MASH epic, but it didn't need to be. All (or most) of the loose ends were tied up. The bad people all got punished (death, jail, personal hell) and the good people got away to a new life.

kentish
Andouille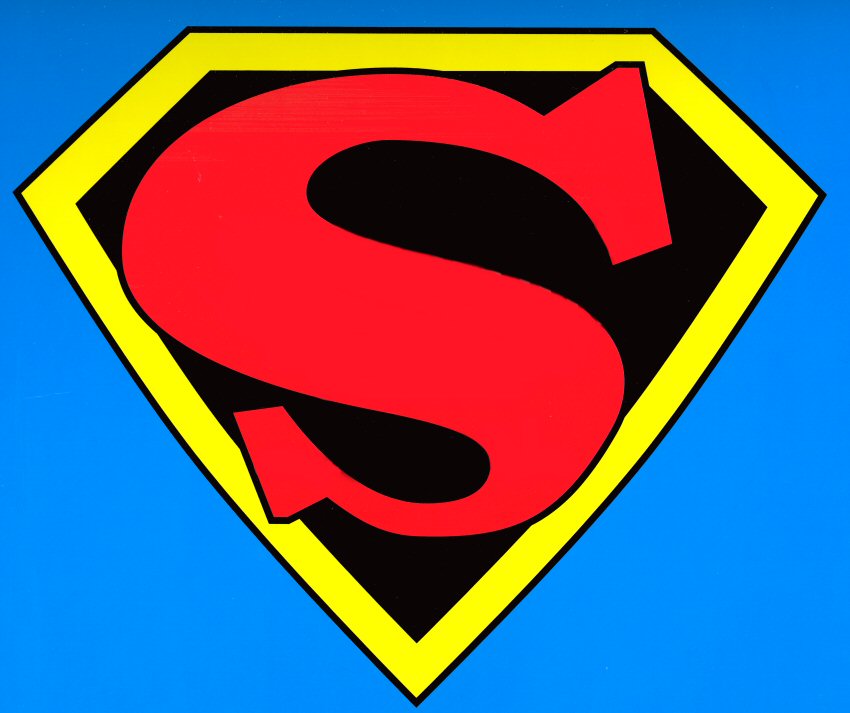 Since: 19.8.05
From: My Old Kentucky Home

Since last post: 1487 days
Last activity: 740 days

#8 Posted on | Instant Rating: 4.72
Shane killing his family really jarred me, and that has rarely, if ever, happened to me watching a television show. With my pregnant wife sleeping upstairs, it just really seemed to shake me up. I guess it brought back all the Benoit memories too soon.

Overall, a great finale, and Vic got one of the many fates he deserved. He lost his family, his career, and his friends because of his own selfishness. He rationalized for years to justify his actions, but he can really only blame himself for his living Hell now. Great, great stuff.

A fond farewell to The Shield, you will be missed.


---


"I like your Christ, I do not like your Christians. Your Christians are so unlike your Christ."

-- Mahatma Gandhi

CxMorgado
Boudin rouge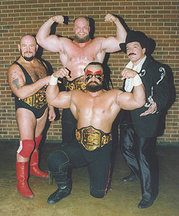 Since: 21.1.02
From: Boston MA is the rippen'ist town...

Since last post: 1058 days
Last activity: 960 days

#9 Posted on | Instant Rating: 3.87
Originally posted by Mayhem

---

I'm still confused about the shooting of Andre 3000 though. Was there any significance in that (other than the obvious Acevada/mayorial campaign connection)?

---


http://ausiellofiles.ew.com/2008/11/shield-boss-ans.html

Based on that Q+A, and another that I read this morning and can no longer find, he was functioning as a Greek chorus of sorts. I didn't even make the connection to his previously having been on the show until I read that article.

As far as the ending goes "the shark swims forward" pretty much nails it. We've seen that transition from "I'm screwed what have I done" to dangerous smirk that Vic walked out with a hundred times before (tho this was the closest he's ever come to actually breaking down with guilt*); he'll ride out the 3 years no matter how shitty it gets, always looking for a way to gain an advantage. A bastard til the very end.

*- Anyone else notice how he had the Strike Team pic cropped down to just him and Lem? As long as he doesn't have to think about them, methinks Vic won't have too hard a time getting over what he did to Ronnie and Shane.


---

Biddip-bo!
MUTigermask
Boudin rouge



Since: 8.10.03
From: Columbia MO

Since last post: 1992 days
Last activity: 1143 days

#10 Posted on | Instant Rating: 5.88
A remarkable end to a remarkable show. I'm really going to miss watching The Shield, and even miss the interminable wait for the next season. I loved that it wrapped up almost every loose end out there, but still left you wondering about a few things. How long will Claudette hold out with her lupus. Will Dutch ever get the girl(probably not, he never even notices when a girl is giving signals)? He'll likely get most of criminals he is after, which he might find more important personally. Will Julien relapse, or will he be faithful to his wife? I'm glad they referenced that storyline, as Julien's role had shrunk. Will Tina actually be a capable cop going forward? Will Aceveda be mayor, or might the death of Andre 3000s character hurt his campaign? I sort of hope so, cause Aceveda deserves to lose for all the things *he* did.

I loved the sort of sneer/smirk on Vic as he left the office. Yeah, he isn't going to change, and Olivia shouldn't be so sure she won. Never count out Vic Mackey.

LOVED the scene where Ronnie got arrested, from Dutch's "the last 3 years" line to Ronnie going batshit on Vic to seeing 3 cops needing to restrain Ronnie by the cage as Vic leaves.

We all should have seen it coming, but Shane pulling a Benoit was still a shocking scene. Mara I didn't feel for, cause she wasn't innocent in my mind, but Jackson and the unborn girl deserved better.

I liked Corinnes sense of relief tinged with a sense of regret in her final scene.

I'm pretty much assuming they nail the kid for killing his mom, and I think the scene with Dutch at the end shows that Dutch has got his groove back so to speak.

I think my favorite line of the series has to be Claudette to Vic-"That chair is yours, THIS chair is mine." And the subsequent laying out of the pictures was great, cause it was similar to when Vic was showing all the pictures of the people a gang leader was responsible for killing to get his cousin to give him up.

Stagger, Vic always had two girls and one boy.

They should give Dutch and Billings their own spin-off show.





Cerebus
Scrapple



Since: 17.11.02

Since last post: 533 days
Last activity: 255 days

#11 Posted on | Instant Rating: 1.48
I am ashamed to admit that I finally got around to watching the last two episodes... just last night.

There was so much shit going on in these two episodes that they need repeated viewings.

I'm with Karlos here about Shane stopping to look at the flyer for the missing cat, but I don't think it alluded to Dutch being a killer (as such). I thought it was just a very odd in joke thrown in to somewhat lighten the mood. It was a funny gag in a very not funny moment, which this show seems to be good at doing every once in a while.

As for Dutch, I'd love for him to get his own show. It could be a half hour comedy like THE JOB was. I thought it was very clear that he didn't kill Rita and the kid did it.

Vic being forced into a desk job is about the worst thing that COULD happen to him. Sure, he could have gotten killed or sent to prison but THIS is much more painful for him to have to live with. I'd guess that by the end of the second month of that hell, he'd be ready to kill himself. The funny thing is that the desk job really isn't all that bad, but he brought in all those pictures of his family and the one of him and Lem and that's what will make it so bad for him. It's like he is accepting that he got himself into the whole mess and he wants to make the next three years sitting there all day as painful as he can. But then he still has his gun so he's by no means going to become a changed man overnight.

Overall, a fitting end to a great series. This put THE SOPRANOS ending to shame.


---

Forget it Josh... it's Cerebustown.