Phantom
Frankfurter



Since: 17.3.02

Since last post: 2054 days
Last activity: 2030 days

#1 Posted on 3.6.02 2235.42
Was I the only one who reacted to this pairing with a heartfelt, enthusiastic, "Eh"?
Promote this thread!
TheMarketingMajor
Bauerwurst




Since: 2.1.02
From: University of Pittsburgh, UNITED STATES OF AMERICA

Since last post: 3885 days
Last activity: 3836 days


AIM:
#2 Posted on 3.6.02 2252.21
I was about to say I don't belive they are suppossed to be a pairing, it's just a way to move UT on to another angle.

Come to think of it though, Jeff was saying the Hardy's are hypocrites becasue they've lost their "eXtreme" side.

What other wrestler has become a shell of his former "Extreme" self more than Tommy Dreamer?

If this is a way to get Tommy back to a more serious hardcore style and have him mentoring the Hardy's, then I will forgive this pathetic vomit angle.

I don't actually think this is what they have in mind, but here's to hoping.




---

Another Rollback saves the day!
BigDaddyLoco
Scrapple



Since: 2.1.02

Since last post: 1 day
Last activity: 44 min.

#3 Posted on 4.6.02 0311.13
Last year at this time everyone was crying foul because Triple H squashed Jeff to regain the IC Title. Now nobody seems to like the guy.

This may be a way to break up the Hardyz again (Raven made him do it). Or it may be a way to get their edge back. Either way I'm all for it. They do have a lot of talent and money making ability for the WWF.

Plus they cut one of the best promos I can ever remember them doing.


---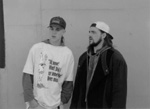 J. Kyle
Boudin blanc



Since: 21.2.02
From: The Land of Aloha

Since last post: 14 days
Last activity: 12 days


AIM:
Y!:
#4 Posted on 4.6.02 0330.40
A Star Wars Geek says:

I'm with Loco, I think this may be moving towards a Flock type faction. Raven can get into Dreamer's head as we know, now who better than the Hardyz to manipulate? They're a tag team with no shot at the tag titles. They've lost their manager chick. They're one step short of being "disacciated members of society" and that's what the Flock were!* Next up we bring back Kanyon, throw someone else in there and we have one hell of a faction. Though I'm probably wishing again.



*according to the Revenge handbook


---
whatever
Lap cheong



Since: 12.2.02
From: Cleveland, Ohio

Since last post: 16 days
Last activity: 6 hours

#5 Posted on 4.6.02 0954.43
*drool* that would be FANTASTIC!!! A stable with Raven, Kanyon, Hardyz, and Dreamer? Well, 4 out of 5 is pretty cool (Sorry, but Dreamer doesn't do anything for me yet). Who would they match up against though? Well, here's where they need Justin Credible and D-Lo (for example) as possible places to start for the lower end of the stable. Using his Flock, it would be great to see Raven and/or Kanyon vs RVD, Eddie, and/or Benoit.

Sheesh, easy stuff to book that would be fantastic to watch, here's hoping when Kanyon gets back that they can do something like this!

"Who better than Kanyon?!?!" Ah, I miss him...

Big Bad
Scrapple



Since: 4.1.02
From: Dorchester, Ontario

Since last post: 2 days
Last activity: 1 hour

#6 Posted on 4.6.02 1105.49
A new Flock would give RAW three factions, along with the nWo and Flair's group (which I hesitate to call the Horsemen). New gang wars anybody?


---

I was born in a manger, like that other guy. You know, he wore a hat?
Divakind
Mettwurst



Since: 19.2.02
From: Charleston, WV

Since last post: 2174 days
Last activity: 2113 days

#7 Posted on 4.6.02 1147.17
How many times do I have to say this? (I think I need a calculator to keep track)

If we must have a new Flock (and why does the thought of that also bring the marketing debacle of new Coke to mind?)
please, please, PLEASE, FOR THE LOVE OF GOD DO NOT, AND I REPEAT, NOT! stick the Hardys in there!!

Jesus hardcore Christ on a barbed wire cross, I would far rather see Raven vs. Dreamer V.2.0!! Hasn't the WWE done ENOUGH to try and kill both of their careers?

If I have to sit through Raven trying to get the Hardys over just because their manager broke her neck (wah, wah, wah)well....."sometimes, you have no choice". And therefore, I'm hitting my remote!




---

"My object all sublime
I shall achieve in time
To make the punishment fit the crime
The punishment fit the crime"
---W.S. Gilbert "The Mikado"
BigDaddyLoco
Scrapple



Since: 2.1.02

Since last post: 1 day
Last activity: 44 min.

#8 Posted on 4.6.02 1213.40
---

Jesus hardcore Christ on a barbed wire cross, I would far rather see Raven vs. Dreamer V.2.0!! Hasn't the WWE done ENOUGH to try and kill both of their careers?

---


I'm sorry but, Dreamer clearly brings nothing to the table anymore. He's wasting away what legacy he has from ECW. He tapped to Taker's Dragon Sleeper, and he never tapped in 8 years in ECW.

I'm a pretty big Dreamer fan, but it pains me to watch a guy who is nearly cripple make an ass out of himself night after night, just so he can job faster than Stasiak. Plus there is nothing else for Dreamer and Raven to do together. Any WWF feud would be a shell of their ECW run. There's no reason for it.

Raven can still help young talent get over. Dreamer should hang up the boots and work backstage.




---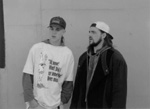 Parts Unknown
Lap cheong



Since: 2.1.02
From: Darkenwood

Since last post: 108 days
Last activity: 13 days

#9 Posted on 4.6.02 1222.05
I think Dreamer took a more painful hit than anyone last night, proving he is hardcore. Did you notice when Jeff hit Taker in the back, Taker slipped in the puke and landed with his forearm full-force on Dreamer's throat?

Granted, it was unintentional, but still...


---

YOU WANT A PIECE OF ME!?! - The immortal, chilling words of...The Shockmaster!
Swordsman Yen
Frankfurter



Since: 16.2.02
From: Shaolin

Since last post: 3616 days
Last activity: 3599 days

#10 Posted on 4.6.02 2300.25 | Instant Rating: 10.00
From the desk of Swordsman Yen
If they really must give Tommy Dreamer an ripoff gimmick from MTV, they should've had him take a camcorder to the streets and do skits where he annoys the hell out of people. Maybe give him new music, "This is the Tom Dream show. It's not the Dream Tom show..."


---

Who are you calling BROTHER, brother?