used2bcool
Merguez



Since: 5.11.08
From: Ashland, MA

Since last post: 744 days
Last activity: 417 days

#1 Posted on | Instant Rating: 4.93
The Quick and Dirty for TNA Impact 2.19.09 from the Impact Zone, Orlando, FL.

- This show opens with a recap of last week, and Cornette throwing a fit in JJ's office over "Insurance issues" regarding the Angle/Sting empty-arena match later on. Jarrett doesn't care much as long as there is no Angle-Jarrett: Part 3, because apparently that can "bring the company down." Foley sits around and JB gets chased away.

- Angle comes down the ring dressed to compete. He wants JJ to make the right decision for once and give him the empty-arena match that he wants. He says he's prophetic in a way because he said that the only way the MEM could crumble was from the inside. **I didn't watch all of last week's show, so I'm clueless to the logic behind needing an empty arena. Maybe that was explained last week. Someone please care to fill me in?**

- Backstage, MCMG are with Lauren. Sabin says he's sick of the Frontline **Frontline who? They exist? ** being selfless bitches. Lethal and Creed attack to set up a no-holds barred match...

No-Holds Barred: Motor City Machine Guns over Lethal Consequences when Sabin smacked Creed with a beltshot in around 6 minutes. It was a hot opener and it was a welcome change to see them get some more time. These guys have some good chemistry which doesn't hurt at all. The only thing dragging it down was the fans being confused as to how to react to the Guns. On a personal enjoyment scale (PES), I say ***.

- Backstage, JJ makes the match. Cornette is not fond of the decision, but Jarrett is the boss.

- In the MEM locker room, Angle says everyone has to make a choice between him and Sting. Booker has no issues with Sting, so Angle takes issue with him. Nash prevents things from getting worse, and Booker rants to JB before AJ Styles smashes his head into a wall a few times. That'll teach him. Styles says he'll destroy Booker's legendary status by taking the belt from him.

- Beer Money head to the ring to issue a challenge. Roode says the show's been boring so far (c'mon, it's not THAT bad) but they're about to make it pick up. He announces the "Off The Wagon Challenge," where the idea is that there will be a match each week with Beer Money's titles on the line against the careers of those facing them. The catch is that only the person taking the finish is dumped. And it's on later tonight!

- Backstage, Roxxi, Taylor Wilde, and the Governor discuss TBP's inability to take a joke. The Governor gimmick must die. Soon.

- Abyss has another session with Dr. Stevie. He says the usual, pain is pleasure, sticking sharp objects into other people's skins, yadda yadda. Same time, next week, there'll be more.

- Throughout the night, we get Rough Cuts on Ultimate X. It's a good showcase and a great way to plug the upcoming PPV.

Match 2: Shane Sewell and LAX over Brutus Magnus, Sheik Abdul Bashir, and Matt Morgan when Sewell pinned Bashir with a top-rope elbow in about 4 minutes. So, poor Brutus and Morgan are now both generic-heels-who-take-on-generic-faces-who-have-nothing-to-do-just-to-be-dicks? Match was ok. Sewell's elbowdrop was nice. Let's go with *3/4 on the PES.

- Hardcore History with Mick Foley. Enough has been said about this over at the Mick Foley Thread. (Which I'm sure one of the mods will link this to)

- Backstage, Steiner offers Lauren a naked workout. Samoa Joe's Hand shows up to hold the weights down onto Steiner's chest and threaten the wrath of the Nation of Violence on Steiner at Destination X.

- Backstage, SoJo plans to use her Knockouts Title shot at an opportune moment. Raisha Saeed shows up to threaten her to keep it in the family or else face the consequences. What's up with TNA having so many "families"?

Match 3: Taylor Wilde over Angelina Love via rollup in about 4 minutes. Using singles matches to further a tag feud is usually a good idea, but this is doing nothing for me. PES: 1/2*.

- You can win a date with ODB! The video features animals having sex! I shit you not. Buck Masterson is sure excited.

- Elsewhere, Sting joins us from the rafters to say that he'll be ready for the empty arena match.

Off The Wagon Challenge: Beer Money over Eric Young and Petey Williams when Roode pinned Williams after a Last Call in about 11 minutes. Loads of fun. IF the Off The Wagon Challenge brings this kind of action every week, I'm all for it. Petey really sold his firing very well, and had the crowd going for him at the end. We'll say ***1/4 on the PES.

- Elsewhere, Rhino talked about the importance of referees. He also "hoped and prayed that they survive." Why? Why the hell should Rhino care if Sting and Angle die? That'll be good for his little group, won't it? Bubba Ray hopes they cripple each other, which is much better.

- Elsewhere, JB and Lauren gets people's opinions about the empty arena match. People are strongly in favor of Sting. This was a good way to make that match feel important.

Empty-Arena Match: Sting and Kurt Angle fought to a no-contest via Sportz Entertainment Finish in about 7 minutes. They did a good job driving home the point that this was personal, but in the end it resolved nothing. Nash broke up the fight as Sting was about to waffle Angle with a chair, which led to Sting "making it right" by offering a handshake. Angle spat in his face instead, and they resumed brawling. It was mostly punchy-kicky while it lasted, except for the balcony bump. I HATE blood feuds which reach that level and then have multiple inconclusive matches. While I enjoyed the match, the finish was shitty and disappointing, so we'll go **1/4 on the PES.

- Then we have the trademark TNA Impact Pull-apart Brawl. Is it written somewhere in their Spike contract that they have to air one of these each week?

- End Show.

Wrestling Counter: 32 minutes.

** TNA brought the goods in the ring for the most part, but tonight's developments have now left me convinced that they've also completely lost the direction of the MEM angle. If it was originally aimed at making new stars (and that's becoming a big 'if' nowadays), it is failing miserably on that count. The title of the show is apt because the whole MEM story is a mess right now. The focus is entirely on Sting and Angle, and even that is done badly. But then again, it's almost always been one ahead, two back with TNA, so you can expect them to deteriorate into storyline hell while the matches deliver in the ring. **
PES: **.



---

Forfeit the game, before somebody else takes you outta the game, and puts your name to shame
Cover up your face, you can't run the race
The pace is too fast, you just won't last
- "Points Of Authority" - Linkin Park
Promote this thread!
Cerebus
Scrapple



Since: 17.11.02

Since last post: 1104 days
Last activity: 826 days

#2 Posted on | Instant Rating: 1.48
What the fuck is up with TNA?

I miss a month or so and tonight, Petey Williams gets fired?Is this a storyline thing or is he really gone? If it's just part of a story, they really did thier work here having the last three Team Canada members in the same match with Roode and Eric Young.

That sucks. Petey's been there forever. He's seemingly put up with a lot of crap and he gets fired while useless people like ODB and Billy Gunn still collect a paycheck.

I know I've been a TNA Apologist in the past, but this just seems retarded, even by thier standards.

Petey better show up in the WWE, he's just too good to not be on TV.


---

Forget it Josh... it's Cerebustown.
Quezzy
Scrapple



Since: 6.1.02
From: Pittsburgh, PA

Since last post: 552 days
Last activity: 551 days

#3 Posted on | Instant Rating: 3.54
I'd like to see AJ Styles wrestle one of these days...


---

Lance's Response:

THAT IS AWESOME!
lotjx
Scrapple



Since: 5.9.08

Since last post: 325 days
Last activity: 164 days

#4 Posted on | Instant Rating: 2.38
The problem with this current angle is that if the Frontline actually got some big wins against the MEM then the implosion of Sting/Angle would make more sense. I personally hope Samoe Joe kills those two at Destination X, but in TNA's infinite wisdom they decided the return of one of their biggest stars should feud with a C-list villain of the MEM.
Shem the Penman
Toulouse



Since: 16.1.02
From: The Off-Center of the Universe (aka Philadelphia)

Since last post: 2351 days
Last activity: 2150 days

#5 Posted on | Instant Rating: 4.25
So, I guess last night was "faces act like heels" night.

And no, I have no idea what the point of the empty arena match was either, except to give Angle a couple more opportunities to take stupid bumps he shouldn't be doing.

Oh, and yes, Velvet Sky's ass looked spectacular in those jeans. That does not mean I want to watch her polish the camera lens with it. If that close-up had been any closer, we'd be watching a colonoscopy.

I was never a huge fan of Petey, but I still don't understand why TNA is getting rid of him.


---

"The object of persecution is persecution. The object of torture is torture. The object of power is power. Now do you begin to understand me?"
Zeruel
Thirty Millionth Hit
Moderator



Since: 2.1.02
From: The Silver Spring in the Land of Mary.

Since last post: 320 days
Last activity: 319 days

#6 Posted on | Instant Rating: 4.05
Originally posted by Cerebus

---

What the fuck is up with TNA?

I miss a month or so and tonight, Petey Williams gets fired?Is this a storyline thing or is he really gone?

---


He's gone.
http://the-w.com/thread.php/id=37488


---
-- 2006 Time magazine Person of the Year --




"I remember meeting a mother of a child who was abducted by the North Koreans right here in the Oval Office."
— George W. Bush - June 26, 2008, during a Rose Garden news briefing.
yamcha
Mettwurst



Since: 21.6.07
From: ....here?

Since last post: 3683 days
Last activity: 3641 days

#7 Posted on | Instant Rating: 0.89
The logic behind an Empty Arena match is that the guys Fighting in this case Angle and Sting can take as long as they need to put on the match and it will be eddited later to make it look good. Thing is it isn't realy an empty arena match as the Camera guys and other people are there.
hansen9j
Andouille




Since: 7.11.02
From: Riderville, SK

Since last post: 460 days
Last activity: 59 days

#8 Posted on | Instant Rating: 7.43
Originally posted by Shem the Penman

---

So, I guess last night was "faces act like heels" night.

---


Also known as "Thursday".


---

It is the policy of the documentary crew to remain true observers and not interfere with its subjects.

If you wanna reach the Co-op, boy, you gotta get by me.
Leroy
Boudin blanc



Since: 7.2.02

Since last post: 366 days
Last activity: 361 days

#9 Posted on | Instant Rating: 6.45

I have a question.

When did TNA hire Michael MacDonald?




Ya Mo Tag Me in the Match!


---


We all have ways of coping. I use sex and awesomeness.
kentish
Andouille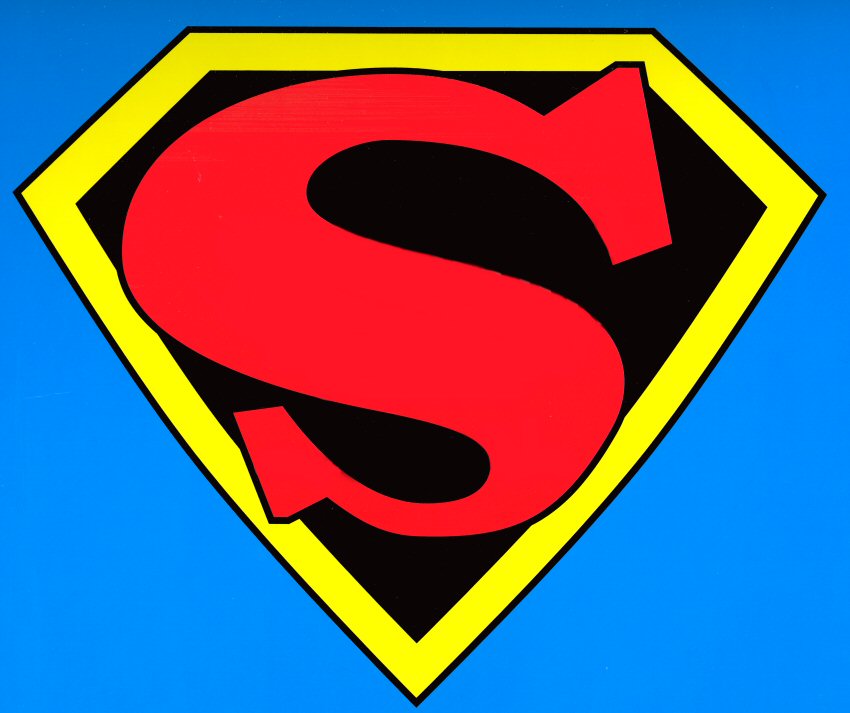 Since: 19.8.05
From: My Old Kentucky Home

Since last post: 2058 days
Last activity: 69 days

#10 Posted on | Instant Rating: 4.63
Petey has really peaked as far as what he can do in TNA. He had a good run, but he's not a big loss. The guys is also shorter than Earl Hebner. If you really want him to go to WWE, first think about how they have used Noble.

Camera polishing may not be your thing, but Velvet should be REQUIRED to wear a tube top every week.

It seems as if they are building to Joe going through everyone in the MEM to get to Sting. I hope that is what they are doing, at least. I like it so far, and think those who say they are turning him into Umaga are just reaching.


---


"I like your Christ, I do not like your Christians. Your Christians are so unlike your Christ."

-- Mahatma Gandhi

Karlos the Jackal
Lap cheong



Since: 2.1.02
From: The City of Subdued Excitement

Since last post: 1655 days
Last activity: 610 days

#11 Posted on | Instant Rating: 8.00
I thought the show was a blast. The two tag matches, in particular, were a lot of fun.

Okay, I googled Buck Masterson (thanks for catching the name, u2bc!) and found some site about Bullrun, which is a show on Spike TV. I can't tell if he has something to do with the show or if he's just a Spike TV fan.

But one of the other guys who they showed was Cody Deaner, who TNA signed to a contract last year -- I wouldn't have recognized him except that I looked him up a few days ago when I was trying to remember non-WWE guys that TNA reportedly signed but never seem to use (see also: Doug Williams). Here's his MySpace -- he's a mullet-sporting cougar-hunter, and if this whole ODB date night is an excuse to bring him in -- well, that's PERFECT. Yes!

(The most recent comment on his MySpace is from Jamie D, aka Sirelda, who's also rumored to be coming back -- hmm)

It was sad to see Petey go -- the Team Canada reunion is something I could really get behind -- it gives Eric Young something to do, too. I know, I know -- everyone is reporting that Petey's really gone, but TNA put a three-minute tribute video up on their website -- does that seem weird to anyone else, for a guy that's actually fired?

(Also, if TNA's using the challenge to write out "actually fired" people, why not have Beer Money defeat the Rock'n'Rave Infection?)

I expect that we'll see a THIRD Beautiful Person soon and a six-Knockout tag at Destination X -- Sarah Stock seems unlikely -- Madison Rayne, maybe? She's got the stripper name already! Oh, wait -- is Mickie Knuckles ready to come back yet?

Also, yeah, the "Governor" stuff is tiresome -- but I loved Daffney brushing off her shoulder and pulling the "What? Me?" face. Ha ha!

I liked MEM's matching track suits. I didn't like Tenay saying that the ONLY POSSIBLE WAY for the MEM to go down was if they took themselves down -- way to put over the Frontline, MIKE.

Hey, is the Ultimate X match going to be MCMG vs. Lethal Consequences? Have they announced anything yet? Because it OBVIOUSLY should be, and it will RULE.

I'm disappointed that they already seem to not know what to do with Brutus Magnus -- but peeling Bashir and Sewell away from that mess (easily done) leaves them with TWO MODERN GLADIATORS vs. LAX -- THAT could actually be REALLY cool.

Anyway, I had fun and I am EXCITED about future possibilities, which is a complete turnaround from how I felt last week.

--K

(edited by Karlos the Jackal on 21.2.09 0215)
---
Last 5 movies seen: The Wrestler **** - Body of Lies *** - Dance, Girl, Dance ** - The Land Unknown *1/2 - Trouble in Paradise ***1/2