It's False
Scrapple



Since: 20.6.02
From: I am the Tag Team Champions!

Since last post: 8 hours
Last activity: 19 min.

#1 Posted on | Instant Rating: 6.04
Q'n'D
-(Pre-show) Naomi wins the Divas Battle Royale to become the #1 contender for the Divas "Championship"
-Team Rhodes Scholars d. Car Sterio in a Tables Match after Cody Rhodes shoves Sin Cara through a table on the outside of the Ring
-Antonio Cesaro d. R-Truth with the Neutralizer to retain the United States Championship
-Kofi Kingston d. Wade Barrett with Trouble in Paradise to retain the Intercontinental Championship
-The Shield d. Ryback and Team Hell No in a TLC Match after Reigns and Ambrose superbomb Bryan through a table
-Eve Torres d. Naomi with the shitty cradle neckbreaker to retain the Divas "Championship"
-The Big Show d. Sheamus in a Chairs Match after a giant chairshot (that is to say, a shot from a giant chair) to retain the World Heavyweight Championship
-The Miz, Alberto Del Rio, and The Brooklyn Brawler d. 3MB with the Skull-Crushing Finale and Brooklyn Crab. This is not a typo. They really did turn Del Rio face tonight.
-Dolph Ziggler d. John Cena in a Money in the Bank Ladder Match after AJ turned on John Cena

---------------------

DIVAS BATTLE ROYALE
All the Divas were decked out in holiday attire, because of course they were. I neither know, nor do I care who was involved in this match. It comes down to Kaitlyn and Naomi. EVE TORRES runs interference, leading to Naomi eliminating Kaitlyn with a dropkick. Zippity doo dah fuck!

WINNER: Naomi - At least Eve/Naomi will be a fresh match, if nothing else.

And now we move into the PPV proper.

LILIAN GARCIA begins the night with a 26-bell toll for the victims of the Newtown, CT shooting. A very classy move on the company's part.

WWE - THEN, NOW, FOREVER

Our video intro shows a whole lot of people going through tables and getting smacked with ladders and chairs. "This...is TLC!" And then we delve into the big storylines heading into this PPV.

Opening pyro! We are LIVE from the Barclay's Center in Brooklyn, NY!

REY MYSTERIO & SIN CARA v. TEAM RHODES SCHOLARS: TABLES MATCH
I could think of much worse openers than this. The Scholars cut a promo, with Sandow deriding the lifestyle of the Brooklyn hipster. HA! Rhodes says they aren't faux anything and don't bother with primping their silly facial hair. Double HA! That starts up a big "Cody's mustache" chant! The rules for the match are that only one member of the other team needs to go through the table for victory. Tornado rules, as well.

Car Sterio take it to the Scholars to start, hitting Sandow with Poetry in Motion and a double baseball slide. The luchadores then grab a table and bash Rhodes with it. Sandow falls to a double dropkick and he eats a table to the face. Sandow gets set on the table, but Rhodes crotches SC on the top and slides Mysterio out. Rey removes the table, as SC armdrags Rhodes. Rhodes comes back with the Disaster Kick, while Sandow chucks Rey into the steel post. The Scholars bash SC's leg on the steel steps with the table and Rey gets chucked into the barricade. Double decker tables are set up, but Rey takes out Sandow and hits Rhodes with the top-rope seated senton. Tilt-a-whirl DDT takes Sandow down and a headscissors takes Cody out. SC hits Sandow with a top-rope crossbody and wipes him out with a pescado. Meanwhile, Cody wants the Alabama Slam through the table, but Rey sets Cody up for the 619 instead and sets him on the table. Rey goes up top, but gets crotched by Sandow. The Scholars bash him with the table to send him out, but here's SC to take out Sandow with an enziguiri and backdrop Cody out. SC tries to springboard into the ring, but Cody swoops in and shoves him backwards, right through a table for the win!

WINNERS: Team Rhodes Scholars - Good opener with a MAN-sized bump by Sin Cara to end it. The crowd was REALLY into this one, but I feel like it went too short. I could have used more of this.

Your hosts are Michael Cole, Jerry Lawler, and JBL. They talk about the Shield and their first match later tonight.

Here's a camera promo from the Shield from earlier today. Ambrose says that Ryback's reckless for taking out Punk. Rollins says they'll feed Ryback all they can handle. Ambrose derides Hell No's dysfunctionality and says they're a disgrace to tag teams, making them an injustice. Reigns says they just plain don't like them. Welcome to the Shield of Justice!

ANTONIO CESARO v. R-TRUTH: UNITED STATES CHAMPIONSHIP MATCH
Lock-up to start. Cole mentions that Truth pinned Cesaro twice in non-title situations, but fails to mention that Cesaro beat Truth just last month at Survivor Series. Cesaro powers Truth down and grabs a headlock. Truth gets a series of roll-ups for 2 and grabs a headlock. Cesaro comes back with headbutts. Now we hit the headlock again...and it's a long one. BORRRRRRRING! Cesaro bangs Truth's head on the turnbuckles and he's TRUTHING UP! Truth makes the babyface comeback and hits the Axe Kick for 2! Corner charge eats elbow, but Truth's able to hit a heel kick to the face for 2. Suplex is reversed and Truth stops short of running into the ref. The distraction allows Cesaro to nail Truth from behind and hit the Neutralizer to retain.

WINNER: Antonio Cesaro - Ok, we've established that Cesaro is better than Truth. Time to move him on, please.

Post-match, Matt Striker talks to Cesaro. Cesaro shoves Striker out of the way and says he's a true superpower. He's the greatest U.S. champion in history. Booing him means booing the United States. The people have no respect for their country, their citizens, or themselves. Cesaro culminates with some Swedish. Hit his music! Look at him pump his arms like they're cannons!

Here are some Touts from the Troops.

Backstage, Josh Matthews talks to Dolph Ziggler. Dolph points out that Cena's already lost his briefcase and that these stipulations don't make any sense. Dolph wants Cena's career on the line tonight. But as it is, Dolph says that tonight will be the night that everything.

Now here's THE MIZ for a round of Miz TV. Oh sweet Jesus, we haven't wasted ENOUGH time already? Miz brings out 3MB. Ok, I love these guys and all, but people are paying MONEY for this show. What the hell is this? Lame comedy ensues. Slater says they'll perform tomorrow night on Raw. 3MB then decides to turn their attention to the Spanish announce team, because...um...who the hell knows? Slater gets in their faces. Now here's RICARDO RODRIGUEZ, of all people, to stand up for his bretheren. 3MB hassle Rodriguez and threaten his person and now here's ALBERTO DEL RIO to take apart 3MB! Wait, what the hell am I watching here? You can't be serious! Ladies and gentlemen...we have a face turn? The beatdown is on from 3MB and now Miz is helping take out 3MB! Del Rio clears the ring of 3MB! Slater regroups everyone and challenges Miz, Del Rio, and a partner to take on 3MB. Miz accepts the challenge. So later tonight, we have a six-man.

Question...this IS a PPV, right? I'm not watching another episode of Raw, right?

Royal Rumble promo to waste some more time

Now let's go backstage to waste EVEN MORE TIME! Kane and Daniel Bryan argue about Ryback. Bryan hates it when people repeat themselves. Kane promises destruction for the Shield, sending Bryan into a YES! fit!

Elsewhere backstage (COME ON ALREADY!), Matt Striker talks to Wade Barrett. Barrett says Kofi is going to feel the Barrett Barrage tonight. Whatever.

WADE BARRETT v. KOFI KINGSTON: INTERCONTINENTAL CHAMPIONSHIP MATCH
Ok, we can FINALLY go back to WRESTLING now!

Crowd chants for Barrett to start, as Barrett powers Kofi down. Kofi comes back with a tope. Kofi springboards in, but runs into a back kick from Barrett. Abdominal stretch slam gets 2. Slingshot backbreaker gets 2. We hit the keylock. Second-rope elbow gets 2. Second slingshot attempt is reversed into a Russian legsweep from Kofi. S.O.S. gets 2! Corner punches hit, but Barrett hits a big boot. Full Nelson into a uranage (!) gets 2 for Barrett! Kofi hits the high kick counter and hits the frog crossbody, but it's reversed for a 2! Barrett argues the call and Kofi cradles him for 2! Barrett hits the Boss Man Slam for 2! Barrett calls for the Bull Hammer, but it's countered with Trouble in Paradise and Kofi retains!

WINNER: Kofi Kingston - That was a really hot finishing sequence, as is becoming typical of many of Kofi's matches.

WWE App promo

JUSTIN ROBERTS introduces CM PUNK in his own personal skybox. Punk and Heyman refuse to give a diagnosis on his knee. Punk derides everyone for cheering for his injury, while going for a whole lot of cheap heat. Punk lauds his TLC record. He would have beaten Ryback single-handedly, blah blah blah. SO...MUCH...TALKING! It's a goddamn PPV! Why is there so much TALKING???

Your hosts are Michael Cole, Jerry Lawler, and JBL who do some MORE TALKING!

TEAM HELL NO & RYBACK v. THE SHIELD: TLC MATCH
Ok, let's see what these guys can do. The Shield come out to some generic rock, preceded by walkie talkie effects. And they make their entrances through the crowd.

We waste no time with a Pier Six! Ryback and Ambrose trade blows in the ring, but Ryback no-sells some chops and wipes out Ambrose with his own. Ambrose tries to cut Ryback down to a THUNDEROUS "Goldberg" chant! Ambrose disposes of Ryback with a seated dropkick, as Kane reaches for a ladder. Rollins dropkicks the ladder in Kane's face. Now the triple team on Bryan is on! Reigns chucks Bryan into a ladder held by Rollins and Ambrose. Now here's Ryback to take out Reigns and boot the ladder into Rollins and Ambrose. Ryback bashes the Shield guys good with the ladder, but here's Reigns with the chair! And there's a big chair shot, but Kane's in to take out Reigns. Here's some choking and some NO! kicks from Bryan! Hell No whips Reigns into the ladder before Kane whips Bryan's corner dropkick into Reigns. Bryan heads over to save Ryback from a double-team, but gets wiped out, himself. Rollins comes off the top, but eats a right from Kane! Kane grabs another chair, as Ambrose destroys Bryan with a different chair. Rollins gets sandwiched in a ladder, as Kane goes to town with a chair before Ambrose makes the save. Ambrose hits a DDT on the chair! Here's Ryback to try and wipe out the Shield guys again. Ryback hits a DOUBLE SUPLEX ON THE LADDER! Ryback wants a double Shell Shock, but Reigns makes the save! Now it's time for another triple team! Reigns approaches the Spanish announce team. "GET UP, FOOLS! THIS IS *OUR* TABLE NOW!" That is AWESOME! The Spanish announcers clear out and the Shield give Ryback the triple powerbomb through the table! Here's Bryan to take out the Shield with a suicide dive, but the numbers take over again. Kane tries to even the odds, but three is still more than two. Ambrose hits Bryan with a chair-assisted slam and Rollins bashes Bryan with another chair. Ambrose nails Bryan with another chair slam, as Rollins sets up a table. The table gets set up flat in the corner and Bryan gets sent right into it! Rollins and Ambrose stand Bryan up on the chair and hit a double superplex! Awesome spot! It only gets 2! Now Ambrose and Rollins focus on Kane. Now they set KANE up on the table! Um...that doesn't look safe. Before we find anything out, Kane shoves Rollins on the outside and comes off the table with the flying clothesline! He catches Reigns coming in and hits a corner clothesline and side slam for 2! Ambrose sets up a chair, but the DDT is countered with a chokeslam, breaking the chair! YEOWCH! It gets 2, as Reigns makes the save! Kane focuses on Amrbose on the outside and Rollins attacks from behind. That allows Reigns to SPEAR KANE THROUGH THE TIMEKEEPER'S AREA! WOW! Now Rollins and Reigns bury Kane with debris to take him out of the match. Meanwhile, Bryan has the NO! Lock on Ambrose, but Rollins and Reigns make the save! Bryan reverses a suplex and gets the NO! Lock on Reigns until Ambrose makes the save! And now the Shield are ganging up on Bryan again. Another chair is set up in the center of the ring. Bryan reverses a double brainbuster attempt and goes to town with NO! kicks! But here's Rollins to CURB STOMP BRYAN'S HEAD INTO THE CHAIR! YIKES! But now Ryback comes back and cleans house! Ambrose gets speared! KNOCK THE PISS OUT OF YOU! lariat hits! Shell Shock hits, but Rollins and Reigns make the save! Ryback removes Rollins and Reigns and they go at it on the outside! Rollins gets the upper hand with a chair, but Ryback still manages to spear Reigns through a ladder in the aisle! Rollins eats a spinebuster in the aisle, but Reigns is able to take it to Ryback. The three men go at it up to the ramp, but here's Ambrose with a chair to the back! The Shield guys all throw everything but the kitchen sink at Ryback! Ryback gets set up on a table, while the Shield eyeball a GIANT LADDER! Rollins climbs the giant ladder, while Ambrose and Reigns go back to the ring. But Ryback comes to and stalks Rollins and he pulls him down through a stack of tables! And his head caught another table behind the stack, so he might be concussed! Meanwhile, Ambrose and Reigns focus on Bryan in the ring and set up another table! SUPERBOMB THROUGH THE TABLE will finish for the Shield!

WINNERS: The Shield - As much as I'd like to be snarky about Bryan taking another pin, I have to say that this was a FAN-FUCKING-TASTIC BRAWL! That was a WHOOOOOLE lot of fun! What a great match!

Slim Jim promo

EVE TORRES v. NAOMI: DIVAS "CHAMPIONSHIP" MATCH
Never have the words "piss break match" felt more appropriate. Eve wins this one in a two-minute special with her shitty cradle neckbreaker.

WINNER: Eve Torres - Blech.

WWE Shop promo

Your hosts are Michael Cole, Jerry Lawler, and JBL. They recap the Sheamus/Big Show feud.

Backstage, Matt Striker talks to Big Show. Show says Sheamus should have violated the no-contact clause to save his own skin.

SHEAMUS v. THE BIG SHOW: WORLD HEAVYWEIGHT CHAMPIONSHIP CHAIRS MATCH
We take another look back at what happened at Survivor Series between these two. Lilian Garcia gives us the championship intros.

Sheamus hammers on Show to start. He tries corner punches, but gets powered down. Sheamus continues hammering away, but Show just tosses him around. Sheamus chases Show with a chair, so Show kicks it in his face. Here's a big chop. And here's another one. Sheamus comes back with a shoulderblock from the apron. Back in the ring, Show hits a shorm-arm clothesline. Show hits a headbutt and walks over Sheamus. Show heads to the outside, but eats a baseball slide. Sheamus grabs another chair and Show starts running. Sheamus catches him and goes to town with the chair. Here's a bodyslam for 2! How about more chair shots? Here's a top-rope chair-assisted shoulderblock. Sheamus tries again, so Show spears him coming down. Now Show grabs a chair and gives Sheamus a stiff shot in the back. Another one. Here's another chop and Show's slowed this match down even more. More methodical offense from Show. It should be noted that we're at the 7:00pm mark and we still have two matches left, so they're going to be cutting it really close. Show starts tossing in chairs. Another chair to the back. Show places a chair on Sheamus and hits the Vaderbomb for 2! Show sets up two more chairs and looks to set up the chokeslam. Sheamus counters it with White Noise on the chairs! It gets 2! Sheamus calls for the Brogue Kick, but it misses and Show hits the Mayweather Sucker Punch! IT GETS 2! Now Show grabs a SUPER CHAIR! He clobbers Sheamus in the back with it and gets the pin to retain the title.

WINNER: The Big Show - This had absolutely no hope of touching the TLC match, in terms of awesomeness. As it is, this match was merely there.

Do Not Try This At Home!

Backstage, John Cena prepares for his match. AJ enters the picture in Cena gear. Oh lord. She apologizes for what's happened. Words are said, I tune out, whatever.

3MB v. ALBERTO DEL RIO (w/RICARDO RODRIGUEZ), THE MIZ & THE BROOKLYN BRAWLER
Here's a look at what happened earlier tonight, in case you were watching some other PPV, I guess. This has to be a swerve, right? Because I can't put into words what an absolutely terrible idea an Alberto Del Rio face turn is. And awesome, a PPV payday for the Brooklyn Brawler! Remember when Zack Ryder stole the show at last year's TLC? No? Anybody?

And this is a full-on comedy match, because we need to kill some time before the main event. The heat segment starts on Brawler (of course it does) with 3MB taking turns on him. We break out into a Pier 6 with Ricardo running interference. Miz hits the Skull-Crushing Finale on Mahal and Brawler tags in. Brooklyn Crab gets the tap out.

WINNERS: Alberto Del Rio, The Miz, and The Brooklyn Brawler - I have no words for any of this. This is real.

Royal Rumble promo

Here's a look back at the Cena/Dolph feud and DEAR GOD, they're recapping the ABSOLUTELY INSIPID AND ATROCIOUS AJ/Vickie/Cena/Ziggler angle in its entirety! WHY? WHAT IS THE POINT OF THIS?

DOLPH ZIGGLER v. JOHN CENA: MONEY IN THE BANK LADDER MATCH
Well, with the champion out, it naturally falls on John Cena to close the show again. And wouldn't you know it? Cena comes out to boos and a whole lot of them.

Feeling out process to start with dueling chants starting up. And the anti-Cena crowd is very vocal tonight. Dolph does a Flair strut and stalls. Now a "Let's Go, Ziggler" chant starts up! Yikes! Cena hits an armdrag and headlock to heel heat. Here's a "Fruity Pebbles" chant! Cena hits a monkey flip (!) and tosses Dolph out. More boos for Cena! Dolph hits Cena in the gut with a chair. I'm confused, though. This isn't a Chairs Match! How ever is this allowed? Dolph sets up the chair in the corner, but Cena hits a flapjack. Now Cena pulls out a ladder, but Dolph baseball slides it into him. Dolph tries to set up the ladder in the ring, but gets caught and Cena bashes him with it. Now Cena sends Dolph over the English announce table. Dueling chants are up again, as Cena grabs the steel steps. Cena runs them right into Dolph's head! Now Cena sets up a table. Hey, this isn't a tables match, either! Does no one respect SEMANTICS? Dolphs hangs Cena on the top rope and sets up the ladder. Dolph climbs, but gets caught. Both men trade blows. Dolph grabs the Sleeper Hold! Cena climbs the ladder, anyway, but Cena fades out...and he proceeds to fall right through the table, taking both guys out. Dolph recovers first and sets up the ladder. Dolph starts climbing, but Cena PICKS UP THE LADDER WITH DOLPH ON IT! Dolph jumps off, so Cena hits Dolph with The Usual to major heel heat. Dolph stops the Five-Knuckle Shuffle with the Rocker Dropper! Dolph frantically searches for another ladder and brings it in. Cena decides to clamp on the shitty STF, like an idiot. It gets him nowhere, so Cena grabs the ladder and charges, but gets a shoulder thrust. Dolph slingshots in, but Cena catches him with the Attitude Adjustment before Dolph slips out and hits the Zig Zag! Now Dolph wants another table and sets it up in the corner. Cena comes right back with The Usual again. Attitude Adjustment is countered with the jumping DDT! Now Dolph wants the SUPER LADDER! He sets it up in the center of the ring and starts cilmbing. Cena climbs on the other side and both men go at it atop the ladder. Cena headbutts Dolph off! Dolph recovers quickly, though, and brings Cena back down. Dolph drives Cena's head into the ladder. Cena suddenly hits a 'rana (!!!) through the table! Cena tries to set up the ladder, but Dolph nails him, sending the ladder out. Dolph looks like he's out of ideas, so he tries to throw Cena in the corner. And Cena makes the babyface comeback to big heel heat. Dolph headbutts out of a superplex attempt. Dolph comes off with the top-rope crossbody, but YOU CAN'T TOP-ROPE CROSSBODY JOHN CENA! Cena wants the AA, but Dolph grabs the chair and chairshots his way out! Now Dolph clears the ring of furniture! Superkick misses and the AA hits! Both men are out, so here's VICKIE GUERRERO, because the angle JUST HAS TO TAKE OVER. And here's AJ and she hits Vickie with The Usual. Kill me now. AJ skips around the ring, as Cena starts to climb the ladder. AJ SHOVES OVER THE LADDER!!! Dolph has no idea what's happening. AJ gives Dolph the crazy eyes and saunters away. Dolph sets up the ladder and grabs the briefcase for the win.

WINNER: Dolph Ziggler - Ok, I did not see that ending coming. Pretty good main event with both guys bringing their "A" game.

Camera looks at John Cena with that "Aw shucks" look that makes people want to punch him in the face. Closing credits are up and we're out!

FINAL THOUGHT

Well, this was definitely a two-match show, but they're two of the best matches of the year! I don't think I've seen a better brawl than the 6-Man TLC match and Cena/Ziggler was as awesome as we thought it would be. AJ's heel turn was pretty sweet and a nice legit shocker.

The rest of the card was "meh" at best. A lot of mediocre matches and a genuine head-scratcher with Del Rio's sudden face turn. I have absolutely no clue why that happened. Oh, and there was A WHOLE LOT OF TALKING for about a 20-25 minute stretch, which is absolutely unacceptable for a PPV.

It's a thumbs in the middle for me. Until next time! Take us home, 30 Rock's Judah Friedlander!




(edited by It's False on 16.12.12 2001)
---
Promote this thread!
JustinShapiro
Scrapple
Moderator




Since: 12.12.01
From: Pittsburgh, PA

Since last post: 14 hours
Last activity: 2 hours

#2 Posted on | Instant Rating: 8.75
If you're a WWE fan, the PPVs to buy are Wrestlemania (because it's Wrestlemania), the Royal Rumble (because it's the Royal Rumble), and not SummerSlam or Survivor Series, but Extreme Rules, Money in the Bank, Elimination Chamber, and TLC. Those are the value shows, where the wrestlers override whatever the current angles are with their work ethic, turned loose in gimmick matches where they basically do a lot of dangerous and painful stuff to sandblast over the bad booking of the month and make you love, or at least strongly like, wrestling.


Originally posted by JustinShapiro

---

Originally posted by CruelAngel777

---

Match of the Night is easily going to be Team Hell No/Ryback vs. The Shield.

---



I expect Ziggler to go balls to the wall and wall to the balls. Ain't no stoppin' him.

---


Answer: they were both outstanding! But I'll give the edge to the six-man, a crazy, out of control match.

Then again, the MITB match had a FRANKENCENA.

Hey! Everybody who predicted Cena would win was dumb!

Big Show/Sheamus and Kofi/Barrett provided nice undercard support. Big Show needs to do an entire match in the Super Mario 3 Giant Land he lives in, with the giant ladder, the giant chair, ideally a giant table and a giant bell.

Kofi/Barrett had a completely awesome finish. Barrett seemed like one of the overwhelming favorites on the show but ended up having to be the odd man out, stepping up on a night they put every heel over, including even a heel babyface team of Alberto Del Rio, The Miz, and The Brooklyn Brawler. Del Rio's face turn was one of the strangest, most random ever.


Originally posted by It's False

---

Remember when Zack Ryder stole the show at last year's TLC? No? Anybody?

---


The shame of it is, teaming with Ryder would've gotten them more over.

I thought Rey/Sin vs. RhoScho was disappointing; their two regular matches on Raw were better.

Is Naomi's main roster record 2 career matches, 1 battle royal win, 1 title loss?

2012 PPV rankings
1. Extreme Rules
2. Wrestlemania
3. Money in the Bank
4. Tables, Ladders, and Chairs
5. Night of Champions
6. Over the Limit
7. Royal Rumble
8. SummerSlam
9. Survivor Series
10. Elimination Chamber
11. Hell in a Cell
12. No Way Out

(edited by JustinShapiro on 17.12.12 0034)
El Nastio
Boudin blanc



Since: 14.1.02
From: Ottawa Ontario, by way of Walkerton

Since last post: 6 days
Last activity: 1 day


ICQ:
#3 Posted on | Instant Rating: 3.44
6-Man was the only match I could watch, and that was a BRAWL.

Any word on Rollin's head? Looked like he clipped his head on the one table badly.


---
"You can't put a price on integrity"
Cerebus
Scrapple



Since: 17.11.02

Since last post: 8 hours
Last activity: 8 hours

#4 Posted on | Instant Rating: 1.39
Alberto Del Rio is a babyface now? Didn't see THAT coming. I hope it works out for him, his character needs shaking up.

I am not a John Cena fan, but this match almost has me changing my mind. He was a fucking animal in there. He was 'wrestling' in response to the crowds 'You can't wrestle!' chant. By god... he did a fucking hurricanranna. I honestly NEVER saw him do that before or even thought he could. This was NOT the John Cena I know. This was a whole different guy all together. I liked this guy!


---

Forget it Josh... it's Cerebustown.
CruelAngel777
Landjager



Since: 7.4.02

Since last post: 18 hours
Last activity: 18 hours

#5 Posted on | Instant Rating: 5.01
The Shield v. Ryback/Hell No match went beyond my expectations, I honestly thought it was going to be a regular tag match for whatever reason. Everyone worked their asses off in the definition of a wrestling war.

I was glad to see Naomi get a singles match tonight. She and Aj were the only two women on the infamous third season of NXT that could actually wrestle. She actually improved even more since then and I really hope they find more to do with her than be Funkdactyl #1. Plus like, I may have a crush on her.

I really hope Del Rio makes a better face than Miz. I have no idea how they are gonna do it, but it's gonna have to center around Del Rio and Rodriguez really working on their comic relief/straight man technique. Like a Mexican Pinky and the Brain.

Did anybody else notice how the 3MAT (three man announce team) tried their best to put over how loved Cena was while he was getting thunderously booed by half of the the crowd? The right man went over in that match, this company needs more main eventers.

So where do we go with AJ? AJ v. Naomi vs Eve at Wrestlemania next year make it happen!
CRZ
Big Brother
Administrator



Since: 9.12.01
From: ミネアポリス

Since last post: 1 day
Last activity: 4 hours

#6 Posted on | Instant Rating: 9.39
I've been wrong before, but I don't see the AdR "face turn" as anything lasting beyond the end of that match. Too bad Lombardi didn't get enough notice to let his beard go.

I only scanned the recap, but I believe I liked this PPV about a billion times more than IF did. (I'm sure this is because I also had the luxury of not paying attention to anything that wasn't a match.)


---

Big Bad
Scrapple



Since: 4.1.02
From: Dorchester, Ontario

Since last post: 3 hours
Last activity: 3 hours

#7 Posted on | Instant Rating: 5.45
Originally posted by CRZ

---

I've been wrong before, but I don't see the AdR "face turn" as anything lasting beyond the end of that match.

---


How do you figure? If the purpose was just to have random teammates for the Brawler to face 3MB, they would've had Santino, Ryder, Khali, Hornswoggle or one of the other comedy faces get involved. Instead they had 3MB pick a fight with the Spanish announcers for no reason and here comes ADR. Why create such an involved scenario for a throwaway tag match?


---

"It breaks your heart. It is designed to break your heart. The game begins in the spring, when everything else begins again, and it blossoms in the summer, filling the afternoons and evenings, and then as soon as the chill rains come, it stops and leaves you to face the fall alone." --- Bart Giamatti, on baseball
ekedolphin
Scrapple



Since: 12.1.02
From: Indianapolis, IN; now residing in Suffolk, VA

Since last post: 9 hours
Last activity: 9 hours

#8 Posted on | Instant Rating: 3.17
Makes me think that WWE.com's recent feature on the Spanish Announce Table was put there with this scenario in mind.
---
"Don't do anything I wouldn't do."
--Stone Cold Steve Austin
Certified RFMC Member-- Ask To See My Credentials!
Co-Winner of Time's Person of the Year Award, 2006
Matt Tracker
Scrapple



Since: 8.5.03
From: North Carolina

Since last post: 10 days
Last activity: 5 hours

#9 Posted on | Instant Rating: 9.42
Originally posted by Matt Tracker on Dec. 4

---

The ladder match has to end with AJ turning on Cena, right? She already had the Tamina match, and this is wrestling; women are turned to prove they're fickle. She has a built-in insanity defense.

---


Yeah. Crazy chick.


---

"To be the man, you gotta beat demands." -- The Lovely Mrs. Tracker
Kei Posiskunk
Kolbasz



Since: 7.1.02
From: Central PA, USA

Since last post: 110 days
Last activity: 103 days

#10 Posted on | Instant Rating: 4.18
The Frankencena is this generation's Hulkzuigiri.


---
My username is kind of inaccurate, now...
Chumpstain
Boudin rouge



Since: 21.1.02
From: Canada

Since last post: 16 hours
Last activity: 4 hours

#11 Posted on | Instant Rating: 8.46
I think I prefer Cenacanrana. Wouldn't a Frankencena have to be off the top rope?

As for the Alberto Del Rio face turn, or lack thereof, it might just be that they're testing the waters. See how fans react to it for one night. The thing is, I'm sure Del Rio could pull off a full face turn in the right situation. For all the heelish ground-based work the arm stuff he's been doing since his debut, he's still a high-flying luchadore at heart. He did random moonsaults a couple of weeks ago on Smackdown, and a very nice unexpected suicide dive at TLC. Cubs can correct me if I'm wrong, but I'm pretty sure as Dos Caras Jr. he was always a technico/face as well. It might wind up as a breath of fresh air to see a lucha style being worked in WWE by someone who isn't undersized, but the real question is where they go with the character.

The six man was everything people could've hoped it would be. The Shield is established now as being able to back up their sneak attacks, and they won the match fair and square despite basically losing one member in the process. Rollins is now set as the crazy high-flier of the group (he got Kofi-esque air on one move off the top rope), Reigns is set as the big muscle bruiser of the group with his elimination of Kane, and Ambrose is solidified as the leader/crazy guy with his facial expressions and some of the bumps he took. But where do they go next?
thecubsfan
Scrapple
Moderator



Since: 10.12.01
From: Aurora, IL

Since last post: 9 hours
Last activity: 3 hours

#12 Posted on | Instant Rating: 9.28
---

he's still a high-flying luchadore at heart.

---


He's absolutely not this. Del Rio was more like Kane (with a much happier backstory) in Mexico in style - a big guy who does do a couple of flying moves but that's not really his deal.


---

but I'm pretty sure as Dos Caras Jr. he was always a technico/face as well.

---


He was most of the time, only turning rudo at the end to do some proto-Del Rio stuff. And he was always a guy who's size, athleticism and background (son of a great technical wrestler, grew up amateur wrestling) suggested he'd be a great wrestler but never really improved. He was never really great at the lucha stuff, but I don't think it makes much off a difference because WWE's not going to have Del Rio doing lucha if they given up letting Sin Cara do that (and that's the only strong point he had left.)

Where does Good Guy Alberto Del Rio leave Rosa? Face girlfriend to face wrestler does not work out well in WWE, and face wrestler with face girlfriend and face ring announcer is kind of unprecedented. Surely doom for someone - ain't going to be the wrestler, and probably not going to be the girl.


---

thecubsfan.com - luchablog
Spaceman Spiff
Knackwurst



Since: 2.1.02
From: Philly Suburbs

Since last post: 52 days
Last activity: 3 hours


AIM:
#13 Posted on | Instant Rating: 7.36
They'd be crazy to think Rosa enhances face Del Rio more than Ricardo does. If they have to divest one of those 3, send Rosa back to managing Primo & Epico.


---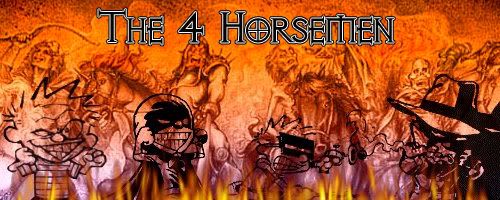 John Orquiola
Scrapple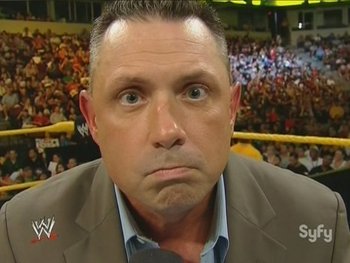 Since: 28.2.02
From: Boston

Since last post: 398 days
Last activity: 398 days

#14 Posted on | Instant Rating: 6.26
The Shield as a cohesive destructive force working in tandem was one of the best in-ring stories WWE has told in a long time. Having said that, the camera crew went a little overboard with the shaky cam during the TLC match. Shakier than three Jason Bourne movies.

The Shield are almost perfect 21st century Freebird analogues.

Seth Rollins as Michael P.S. Hayes
Dean Ambrose as Buddy Jack Roberts.
Roman Reigns as Terry Bamm Bamm Gordy

(edited by John Orquiola on 17.12.12 1254)

---

@CMPunk
"@ZackRyder: @CMPunk She played me bro" I got your back.
Dr Unlikely
Landjager



Since: 2.1.02

Since last post: 9 days
Last activity: 3 hours


AIM:
#15 Posted on | Instant Rating: 9.30
Originally posted by thecubsfan

---

Where does Good Guy Alberto Del Rio leave Rosa? Face girlfriend to face wrestler does not work out well in WWE, and face wrestler with face girlfriend and face ring announcer is kind of unprecedented. Surely doom for someone - ain't going to be the wrestler, and probably not going to be the girl.

---
Re-do Cena/AJ/Dolph note-for-note, in its entirety, with Del Rio in the Cena role, Rosa in the AJ role and the mysterious, dangerous, debonair El Local in the Ziggler role.
HMD
Andouille



Since: 8.6.02
From: Canada

Since last post: 7 days
Last activity: 1 day

#16 Posted on | Instant Rating: 7.73
I really liked this show. I enjoy Rhodes Scholars as a team, especially Sandow. He's a breath of fresh air after years of new guys being introduced with no distinct personalities and the same exact look.

I like Cesaro's ringwork, but the dated 80s gimmick needs to go.

Kinda figured Kofi was going over, no need for two midcard heel Champions. Barrett is still missing something. The first thing that needs to go is that horrid EMO music. Also, not sure why a bareknuckle boxer wears a blazer like a cape. Maybe his knuckles are too swollen to get into the sleeves?

The six-man brawl was insanely good. I was more impressed by Shield in one match than by anything Nexus ever did, though I thought a weak point was Ambrose's goofy oversell on the double suplex spot. Also, Ryback looked like a giant pussy staying down for 12 minutes on an announce table spot. But all things considered, a really intense brawl like the old days.

Seamus and Show have had better matches than they have any right to, but the extra large steel chair was just Adam West Batman camp. I lol'd, but not in a good way.

Great main event. Ziggles worked his ass off. Cena responding to "you can't wrestle" chants by throwing the worst hurricanarana in the history of the business is probably counter-productive. But that spot with Ziggler on the table and Cena lifting the it was ridic. Loved AJ's turn. She's over, the worst thing they could possibly do is saddle her with Cena and his stale, reviled persona.
---

Quiet, Or Papa Spank!