StaggerLee
Scrapple



Since: 3.10.02
From: Right side of the tracks

Since last post: 57 days
Last activity: 23 days

#1 Posted on | Instant Rating: 3.07
http://sportsillustrated.cnn.com/2009/writers/josh_gross/11/22/ufc106.blog/index.html?xid=si_topstories

I didn't get the PPV, but read the reviews. By the accounts I read, Ortiz looks to have won. Coming on the heels of Randy Couture 'winning' a fight he actually seemed to lose, this doesn't look good on the UFC. Either the athletic commissions need to figure out HOW to score a match, or they need to go until a KO or submission.
Promote this thread!
Big Bad
Scrapple



Since: 4.1.02
From: Dorchester, Ontario

Since last post: 160 days
Last activity: 18 hours

#2 Posted on | Instant Rating: 5.63
Griffin was the clear winner. He did more damage in the first round and dominated the third round (Ortiz mostly dominated the second round). It was a clear 29-28 win for Griffin, which is why I was pretty surprised that only one judge had that score and the other two had it 29-28 Ortiz and 30-27 Griffin, respectively.


---

Kirk, crackers are a family food. Happy families. Maybe single people eat crackers, we don't know. Frankly, we don't want to know. It's a market we can do without.
hansen9j
Andouille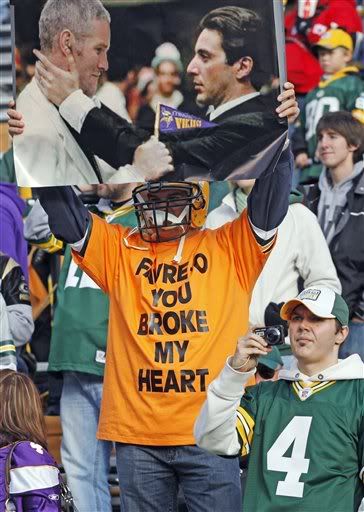 Since: 7.11.02
From: Riderville, SK

Since last post: 2 days
Last activity: 1 hour

#3 Posted on | Instant Rating: 7.53
I was full-on Ortiz 29-28, and hated whoever had it 30-27 Griffin.

Also, Koscheck/Johnson was fabulous for all the wrong reasons and I look forward to the rematch at Wrestlemania.


---

It is the policy of the documentary crew to remain true observers and not interfere with its subjects.

Let's Go Riders! (10-7-1, 1st West Division, tiebreaker to Riders, first division title since 1976!!)
Go Pack Go! (5-4, 2nd NFC North)
CarlCX
Salami




Since: 1.5.02
From: California.

Since last post: 1469 days
Last activity: 53 days

#4 Posted on
The scoring of both this fight and Couture/Vera last month seem to come down to how much weight you put on positional control. If Griffin spends the round peppering Tito with strikes, but gets taken down and has pretty much nothing done to him, does he win the round? Round 2 was largely Griffin landing a score of strikes, then Tito getting a takedown and dropping three elbows; does the modifier of the takedown make it count for more? And on the other side of things, Ortiz landed one clean strike in the third round, while Forrest spent the entire thing pushing him across the cage with combinations--so, though there wasn't a lot of damage done, given that Griffin utterly dominated the pace and control and visibly wobbled Tito several times vs. Tito's complete lack of any activity whatsoever, should it be a 10-8 round?

The judging criteria needs clarification, and the judges themselves need education. When Cecil Peoples doesn't think leg kicks matter and a judge Rogan refuses to name doesn't know what a kimura is, it's pretty goddamn hard to hope for any non-controversial judging.

As far as breakdown responses go:

-Griffin/Ortiz was...rather fun, but pretty predictable. Tito's never had striking, and Griffin's too good off his back now to get overwhelmed by Tito's ground-and-pound; Griffin's got much better striking, but he doesn't have any power whatsoever, so he was never going to hurt Tito. Tito got a couple takedowns but couldn't do anything with them, Griffin styled on Tito on their feet, but never truly hurt him. Third main event in a row that was so close that an argument can be made for any potential decision on the fight, and that never, ever leaves anyone happy. I imagine Dana even less so than anyone else.

-Kos/Johnson was pretty hilarious. Rumble's another guy like Saunders--he's got potential to bust into the upper tier, but he needs work. Mostly, he needs to figure out how to get off his back. He got clowned by Rich Clementi in pretty much the exact same manner, and Clementi's a bloody lightweight. Kos would beat Dan Hardy, I'd say, but I really don't know what he'd do to GSP that he didn't already try and fail to do in their last fight.

-Awesome to see Rogerio in the UFC, awesomer still to see him put the entire division on notice. I was pretty sure he'd beat Cane, but even I didn't think it'd happen that way. It's going to be awesome to see rogerio box his way across the division, but it kind of sucks that three of the most highly-regarded 205ers will never actually fight each other.

-Phil Baroni needs to get a cardio coach. Or he needs to retire. When he's gassing in the first sixty seconds of a fight and getting brutalized for the remaining fourteen minutes, something is dangerously wrong. Sadollah seems an awful lot like a 170-pound Forrest Griffin--he plays it loose and uses an array of pretty nice-looking punches, kicks and knees, none of which seem to be particularly powerful.

-Ben Saunders is pretty scary when he remembers that he out-leverages the entire division in the plum. He's not quite ready to step up to the upper tier of welterweight competition, but he's full of potential.

All in all, the card was pretty fun, but expectations were admittedly terribly low.

I feel vaguely ashamed of how much text I type about these things.
Matt Tracker
Scrapple



Since: 8.5.03
From: North Carolina

Since last post: 8 days
Last activity: 2 days

#5 Posted on | Instant Rating: 6.67
I liked the prelims on Spike. I'm a sucker for clean submissions, and we got two beefy, consecutive armlocks.

In one video package, Tito said he had six fights with UFC, and I hope he makes some headway. I'd like to see him try a submission similar to what almost beat Michida.


---

"To be the man, you gotta beat demands." -- The Lovely Mrs. Tracker
odessasteps
Scrapple



Since: 2.1.02
From: MD, USA

Since last post: 1642 days
Last activity: 1609 days

#6 Posted on | Instant Rating: 6.38

There's a joke here about a cracked skull and dating Jenna Jameson.


---

Mark Coale
Odessa Steps Magazine
ISSUE FOUR - OCTOBER 2009