Freeway
Scrapple



Since: 3.1.02
From: Calgary

Since last post: 2229 days
Last activity: 1916 days

#21 Posted on
September 15th Title Changes:
'98: X-Pac beats D'Lo Brown for the European Title

BUT:
The day before my birthday in 1999, Vince McMahon won the WWF Championship. Worst birthday ever.



---

Benoitaholic #258
Jobberman
Kishke



Since: 2.1.02
From: West Palm Beach, FL

Since last post: 2005 days
Last activity: 201 days

#22 Posted on


I'm pretty sure that Jericho and Benoit won the tag titles from Austin and HHH on my birthday May 21st. The night HHH blew out his quad.
Yun
Salami



Since: 2.1.02
From: Just outside Dudleyville

Since last post: 5170 days
Last activity: 5117 days

#23 Posted on
January 3, 2000: I turn 22 and HHH wins his third WWF Title and begins a series of matches with Mankind which leads to the return of Cactus Jack and the Royal Rumble 2K Street Fight!

Now that's a hell of a birthday present!


---

Once you start down the smark path, forever will it dominate your destiny.



Yun Cheolsu (FKA Cactus Jon)
Foley Mark
Raven Mark
Kane Mark
Hardy Mark
Just Plain Mark
Author
Musician
and
High Priest of the Temple of Spork
Bullitt
Shot in the dark




Since: 11.1.02
From: Houston

Since last post: 1246 days
Last activity: 1246 days

#24 Posted on
April 14!

Not only the day the Titanic hit the iceberg, the day Lincoln was shot, and Pete Rose's birthday...it's also my birthday, and...

2000: Taz beats Mike Awesome for the ECW Heavyweight Title, Indianapolis. IN.

Pretty exciting, no?




---

Q: If you could have interviewed Marvin Gaye, where would you have proposed to meet and what would you have asked him?

A: I would have met anywhere as long as it was before his father shot him. I would have asked him, "Hey, don't you think there's some chance that your father might shoot you? To death, I mean?"

Joe_G
Haggis



Since: 7.1.02

Since last post: 1764 days
Last activity: 1393 days

#25 Posted on
If you go to www.wrestling-titles.com they have a search engine, where I entered 3/22 and this is what it spat out:

No WWF, WCW, or ECW changes. Now surprising on the WWF side, since that's traditionally right before Wrestlemania.

Notables:
Jerry Lawler won his 26th USWA Unified World Title on 3/22/97, and the Truth Commission won the USWA tag titles on that same day.

Kensuke Sasaki and Shiro Koshinaka won the IWGP tag titles on my birthday in '99.

The CMLL Trios Tag Titles have changed hands twice on my birthday, in 1992 (The Untouchables) and 1996 (Dos Caras, Hector Garza, and La Fierra).

Joe G.
Mike Sweetser
Boerewors



Since: 2.1.02
From: Seattle, Washington

Since last post: 5008 days
Last activity: 4899 days

#26 Posted on
Golly, thanks, I have a lot more. I feel kinda stupid.


On my birthday, March 26th...

1981: Perro Aguayo beats Gran Hamada in a tournament final to win the WWF light heavyweight title.
1991: The Texas Hangmen defeat Jeff Jarrett and Eddie Gilbert for the USWA tag team title.
1994: Shane Douglas pins Terry Funk for the ECW World heavyweight title.
2001: Billy Kidman and Rey Misterio Jr. beat Kid Romeo & Elix Skipper for the WCW cruiserweight tag team title.
2001: Booker T beats Scott Steiner for the WCW World heavyweight title.

There's others,but I don't feel like typing them all up. Those're the big ones.


Mike


---
Jaguar
Knackwurst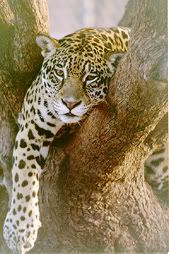 Since: 23.1.02
From: In a Blue State finally

Since last post: 383 days
Last activity: 383 days

#27 Posted on
Originally posted by Scar
---
Good ol' Stone Cold won his first title at Wrestlemania XIV, on March 29. Which yes is my birthday.


---

Don't believe anything you hear, and only half of what you see.
---


March 29th! My B-Day too, rock on!

-Jagster
Aaron Thomas
Weisswurst



Since: 8.1.02
From: Washington, D.C.

Since last post: 6329 days
Last activity: 5837 days

#28 Posted on
Wow, lots of March birthdays here (in a row, anyway)

On March 31, throughout the years...

Wrestlemania was born! In 1985, the Iron Shiek and Nikolai Volkoff beat those real Americans, Mike Rotundo & Barry Windham for the WWF Tag Team belts. Also on that card, Wendi Richter won the WWF Women's title from Lelani Kai.

March being WM month, 11 years later, Shawn and Bret had their Ironman Match. HBK gets the win and his first belt.

In the year 2000 (in the year 2000!) Kidman is booked to a one-day WCW Cruiserweight championship reign, losing the title to TAFKA Prince Iaukea, the last Pre-New Era champ.

Sting beat Mike Rotundo in 1989 for the WCW TV Title, thus proving ... something. (At least the fact to bet against the Varsity Club winner on my birthday. And wasn't Lelani Kai the cheerleader for the last version of the VC in WCW? Hmmm...)

Finally for our Canadian brothers and sisters, the British Bulldogs won a tournament final for the vacant Stampede Tag belts back in 1984 (only to vacate them when they jumped to the WWF later that year).

Aaron Thomas

The Tino Standard
Bauerwurst



Since: 2.1.02
From: Ohio University (originally hailing from Concord, OH)

Since last post: 5950 days
Last activity: 5861 days

#29 Posted on
Checking with a couple of websites, no titles that I'd consider major ever changed hands on my birthday (December 21).

There were a bunch of title changes, but just about all of them were territorial.

I mean, I guess that time when Chick Dude (I can't even make up a name like that) beat Albion Britt for the NWA World Junior Heavyweight Title on December 21, 1936 was a pretty big deal.

Also, Bobby Duncum defeated George Gaiser in Tampa, Fla. on Dec. 21, 1971 for the NWA Florida Brass Knuckles Title. That belt became defunct in 1984. No word on if Regal will try to revive it on the WWF's next trip to the Sunshine State.
jimimium
Chorizo



Since: 25.1.02
From: Kirksville, MO

Since last post: 3363 days
Last activity: 3349 days

#30 Posted on
The only title change I remember happening on my b-day (11/14) was Well, its the Big Show! winning the title in 1999.. and does it get any better than that.. SUCKA?!

David Adams
Kishke




Since: 2.1.02
From: NJ

Since last post: 519 days
Last activity: 4 days

#31 Posted on
Originally posted by Quezzy
---
Has anybody have won a title on your birthday?

Kane won the World Title on my birthday (June 28th) in '98
---


Which means that Austin won it back the next night and that is MY birthday!
The Producer
Cotto



Since: 23.1.02
From: Cleveland, OH

Since last post: 6561 days
Last activity: 6267 days

#32 Posted on
February 14 - and the big story was the epic, classic 1999 match when Hardcore Holly won his first hardcore championship in Memphis, TN defeating the redoubtable Al Snow for the belt after Road Dogg gave it up due to injury on the previous Raw.

HARDCORE!

That same night, Val Venis brought the love to dust Ken Shamrock for the IC belt, as well. Ah, what sweet, sweet memories.


---

When you've got it, flaunt it!
Saruman
Salami



Since: 25.1.02
From: Kirksville, MO

Since last post: 6379 days
Last activity: 6349 days

#33 Posted on
Well, looking through the online histories of WWF, WCW, and ECW, I get:
Steve Blackman defeating Crash for the WWF Hardcore title. Yep, nothing better than celebrating your 21st birthday (7/2/00) watching a Steve Blackman match.


---

I miss Kazoo theme songs....
Pages: Prev 1 2