Ffej
Boudin rouge



Since: 15.1.02
From: Flatwoods, KY

Since last post: 2000 days
Last activity: 309 days


Y!:
#1 Posted on 31.1.02 1235.13
1wrestling.com has a story on their newsline about Jesse Ventura: The Music. I am still laughing. Check this out:

____________________________________________________________
"While most people probably did not believe it at the time it was announced, work on the Broadway musical based on the life of Jesse Ventura is progressing, and once Ventura gives approval on a revised Act Two, and a final draft is created, the play will be one step closer to making it to the stage. Both the Associated Press and Reuters published articles about the show, with the AP quoting Ventura as saying "I wanted more gutty and gritty and we're starting to move that way. Instead of being milquetoast and G-rated we're starting to go for R-rated. Let's make it who I really am.''

A list of proposed songs for the play, which will have a hard rock sound to it, includes:
- Do You Like the Rolling Stones?
- The Heart is a Muscle
- You're Different
- Hooyah! (About his time as a Navy Seal)
- Take the World By Storm (Ventura telling his parents his dreams)
- I Don't Know the Meaning of Can't (Jesse at a press conference)
- Retaliate in '98 (Jesse at a political debate).

However, the song that most wrestling fans will be looking forward to (if it makes the final cut for the show) will be "Sign With Me", which will be sung by Vince McMahon as he lures Ventura into the WWF (the actor playing the role will sing, this won't be "Stand Back" part two) .

It will be interesting to see if the play, once completed, makes it to Broadway."
____________________________________________________________

All I have to say is this could be the funniest thing I ever seen if they get it done.

I wish someone would write WWF Broadway show. Now that would be high comedy. Could imagine Kane and UT singing a heartfelt duet lamenting the loss of their parents?




---

If I lived back in the wild west days, instead of carrying a six-gun in my holster, I'd carry a soldering iron. That way, if some smart-aleck cowboy said something like "Hey, look. He's carrying a soldering iron!" and started laughing, and everybody else started laughing, I could just say, "That's right, it's a soldering iron. The soldering iron of justice." Then everybody would get real quiet and ashamed, because they had made fun of the soldering iron of justice, and I could probably hit them up for a free drink.
Promote this thread!
CxMorgado
Boudin rouge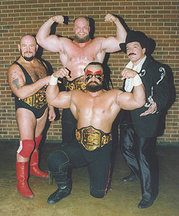 Since: 21.1.02
From: Boston MA is the rippen'ist town...

Since last post: 421 days
Last activity: 225 days

#2 Posted on 31.1.02 1241.19
Speaking as an actor, that is WAAAAYYYY depressing...
But speaking as a wrestling fan... that is WAAAAYYYY funny!


---

"Wanna see how far I can go. Test my patience, see what I know.
Just not happy with nothing to do. Getting bold when there's more than two."
- Cro-mags.
Mike Phoenix
Chorizo



Since: 8.1.02
From: Pittsburgh, PA

Since last post: 3693 days
Last activity: 3693 days


AIM:
#3 Posted on 31.1.02 1811.02
And I thought I'd seen it all...

...it's only just begun...


---

---=---:---=---
[Look up a line]
Wow, that belt looks like crap... I'll take it and carry it around for years and see if people can take it away from me... What? What was that? You mean even THIS belt doesn't matter! What? I'm insulted! Get away from me you... you... defiler!

Fully Technical Wrestling
Ringmistress
Lap cheong



Since: 15.1.02
From: Philly

Since last post: 2352 days
Last activity: 2352 days

#4 Posted on 1.2.02 1732.58
"Stand Back" is still echoing in my mind, with Benoit and Jericho as the background dancers, LOL


---

We don't THINK so, we KNOW so.
The Producer
Cotto



Since: 23.1.02
From: Cleveland, OH

Since last post: 4315 days
Last activity: 4021 days

#5 Posted on 1.2.02 1859.39
Sign with me, Jesse
And you'll see, Jesse
You and me, Jesse
Yes we'll be
Stars on stage, Jesse
Stars on screen, Jesse
Till you sue me, Jesse
Dead to me, Jesse
That's what you'll be
Till the cash


OK - admittedly that's dreadful, but what more do you expect. 1bob's giving me NOTHING to work with here


---

When you've got it, flaunt it!
Jaguar
Knackwurst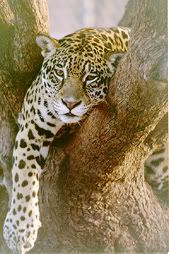 Since: 23.1.02
From: Phoenix, AZ

Since last post: 792 days
Last activity: 792 days

#6 Posted on 1.2.02 1957.11
LOL! Benoit Dancing! That is the GREATEST thing ever! AHAHAHAHAHAHA. I just picture him with this doofus grin on his face..... ahhhhh, thank you thank you thank you.

-Jaggles