FLRockAndLaw
Kishke



Since: 2.1.02
From: Central Florida, somewhere between Orlando and Tampa, U.S.A.

Since last post: 359 days
Last activity: 1 day

#1 Posted on
First, thanks to those who helped me with my problem in my Dreamcast thread. I finally came to my senses, took the Dreamcast to the store (with warranty in hand) and got a replacement Dreamcast which actually plays all of my games with no problems. Good times, in-deeeeeeeeeeeeeeeeeed.

While out and about during Christmas shopping earlier this month, I stopped in my mall's Electronics Boutique and picked up a little pamphlet titled, "EB's Holiday Savings Book." They've got some coupons for Nintendo purchases in there, where you either get $5, $10, or $20 off the price instantly, or you can get a gift voucher. I already used one of these coupons when I purchased a GameBoy Advance and Castlevania: Circle of the Moon game, which entitles me to a $20 EB gift voucher.

There are at least two other offers in the book that I'm thinking of using. If anyone has any suggestions about either, I'm all ears (or eyes, as the case may be)...

1) If I come bring in my GameBoy Color (which is now obsolete, thanks to my brand new GameBoy Advance), I can get $20 towards any item in the store. I should note that I also have a carrying case, AC adapter, and one or two other peripherals for the GBC that I might get rid off as a package deal somewhere, for which EB might not want to give me store credit. Should I just trade in my GBC for the $20 store credit, or would I probably make more selling the GBC and peripherals on eBay?

2) If I purchase a Nintendo GameCube and any GameCube game, I can get a $25 EB gift voucher. I'd been thinking about buying a GameCube, but I'd have to do this by January 17 to get the voucher. Should I take this deal, or should I just chill out for a few more months and wait for the real prices on games and GameCube to drop (gift voucher notwithstanding)?

Thanks in advance for any suggestions.


---

THE CONSPIRACY FAILS - Randomly Selected Wiener of the Day, August 13, 2002
"Thanks RageRockrr! You're the coolest!" - Excalibur05, March 10, 2002.
"Thank you for bringing back a DEEP 80s memory, Rage. THANK YOU." - DMC, June 6, 2002.
"Big Props to RageRockrr: '+ Oh, and three simple words: Optimus. Fucking. Prime.' You're DAMN right!" - Bizzle Izzle, August 7, 2002.
(former remainder of sig file deleted due to space and bandwidth concerns)
Promote this thread!
Jaguar
Knackwurst



Since: 23.1.02
From: Phoenix, AZ

Since last post: 1022 days
Last activity: 823 days

#2 Posted on
The price on the Gamecube shouldn't be dropping anytime soon. They're already eating enough of the manufacturing costs as it is.

-Jag


---
War is when you kill people with no names.
Stefonics
Frankfurter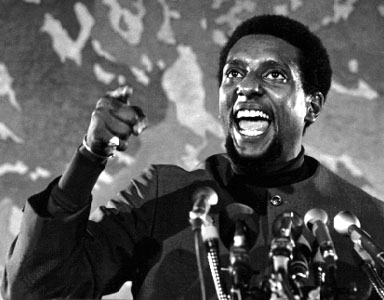 Since: 17.3.02
From: New Jerusalem

Since last post: 26 days
Last activity: 5 days

#3 Posted on | Instant Rating: 1.00
IMHO, take the 20$ voucher and run with the money. I seriously doubt you'll get more than that from anyone off of ebay, even with the peripherals. And even if you do, you have to wait for the money order/check/equal value in livestock to show up. The EB thing is more instantaneous. But once again, that's just one man's opinion.

Jag is absolutely correct about the price of the gamecube not dropping anymore anytime soon. And game prices have been standard 50$ for new releases for as long as I can remember buying my own games. Just front the money for the cube now and pick up metroid prime for 30$ (with the 20$ voucher). Sounds like an awesome deal to me...


---

Be peaceful, be courteous, obey the law, respect everyone; but if someone puts his hand on you, send him to the cemetery.
-Malcom X
J. Kyle
Banger



Since: 21.2.02
From: The Land of Aloha

Since last post: 1 day
Last activity: 18 hours


AIM:
#4 Posted on
Jkyle.com says:
Get the Cube now.

Zelda is coming.

Get the Cube now.

Zelda is coming.


---

110402 Why you should give the Ladies Board a visit.
Faust:the whole damn IWC needs to take themselves less seriously - and more importantly - take wrestling less seriously.
Swordsman Yen:How's this for taking wrestling less seriously? *click*
EddieBurkett
Boudin blanc



Since: 3.1.02
From: GA in person, NJ in heart

Since last post: 45 days
Last activity: 1 hour

#5 Posted on
Pre-order Zelda and get two free games (I think its Zelda 64: Ocarina of Time and the Japanese Expansion of said game. Its the 1st N64 Zelda game.)


---

Animal Crossing and SD:SYM have taken all my time. When am I supposed to go to work???

Parts Unknown
Lap cheong



Since: 2.1.02
From: Darkenwood

Since last post: 467 days
Last activity: 199 days

#6 Posted on
I'm keeping my original Game Boy and Game Boy Color for the future. I'm sure in 10-12 years, some schmuck on EBay will pay much more than $20 for them.
Example: I kept my Sega CD system, knowing no one would buy it at the time. About 7 years later, some dude on EBay paid me like $150 for it. WOOHAH
Vintage gamers love EBay. If you just hold onto your stuff, stick it in the closet and forget about it, you'll have some dinero in the future.

And YES - get the Cube. Get Prime. Get Zelda. IT IS WORTH IT


---


"This is Hard Harry reminding you to eat your cereal with a fork and do your homework in the dark." - Christian Slater, Pump Up the Volume


"So I got a lotta eggs...and I keep 'em in the couch..." Strong Bad
calvinh0560
Boudin rouge



Since: 3.1.02
From: People's Republic of Massachusetts

Since last post: 1384 days
Last activity: 5 hours

#7 Posted on | Instant Rating: 0.00
I have not gotten Prime yet (I was never a fan of the nes game for some reason I liked megaman more). I Should I guess. My sister got me NFL2K3 for xmas and I am in the middle of making my Pats the best team in the history of the NATIONAL FOOTBALL LEAGUE