Parts Unknown
Lap cheong



Since: 2.1.02
From: Darkenwood

Since last post: 239 days
Last activity: 239 days

#1 Posted on
I was commenting on the killer deer thread and decided to start the following discussion: if you were on death row and your death date was tonight, and you were given the choice of one final meal, what would it be?
I know in most real prisons, you can't have outside meals or fast food, just a certain type of food from the prison kitchen, but HELL WITH IT - in this prison, you can have anything in the universe, including have your mom make it.

That being said, here's my menu:

Fried venison
Mashed potatoes
White gravy
Homemade biscuits
A gigantic glass of whole milk
An entire apple pie

Yes, I am a country boy. :-)

Salmon patties are a close second, with the same side dishes.


---

"Oh, i'll never understand this emptiness...but I'll never really try and understand, I guess." - Whiskeytown, Sit and Listen to the Rain
Promote this thread!
Pool-Boy
Lap cheong



Since: 1.8.02
From: Huntington Beach, CA

Since last post: 2624 days
Last activity: 24 days


ICQ:
#2 Posted on
Good question- I would have to be able to cook it myself though... Wouldn't want to have someone ELSE mess up your meal!

Or just order 50 Spicy Jack Chicken Quesadillas from Del Taco, and a case of guiness...


---

Craig Reade
"Pool Boy"Detroit Lions! 1-3!
On the road to oh and sixt... Wha?
Ubermonkeys
Frankfurter



Since: 2.1.02
From: Michigan

Since last post: 4827 days
Last activity: 4701 days

#3 Posted on
I would choose to eat whoever is in charge of killing me, and then be very depressed when I realize that this was not the proper time to make an attempt at being witty.

But yeah, I would select an all-you-can-eat Chinese buffet, and wouldn't quit until I was shitting it out.


---
Cole says Raye is "A buck sixty-five." Dat one cheap ho!
Jubuki
Kolbasz



Since: 16.7.02

Since last post: 5701 days
Last activity: 5685 days

#4 Posted on
This thread is just asking for all kinds of sexually-driven answers.

But I won't go there because I'm a FRIEND TO THIS BOARD. Yes.


---

Chris
The AIR RAID CRASH
HrdCoreJoe
Potato korv



Since: 29.4.02
From: Jax, FL

Since last post: 2367 days
Last activity: 2367 days

#5 Posted on
That's true. Without you there wouldn't be nearly as many posts per thread.
Jubuki
Kolbasz



Since: 16.7.02

Since last post: 5701 days
Last activity: 5685 days

#6 Posted on
Yes, you're RIGHT - I increase the number of views AND I steer away from perversion at every turn. I am a Helper.


---

Chris
The AIR RAID CRASH
Freeway
Scrapple



Since: 3.1.02
From: Calgary

Since last post: 1614 days
Last activity: 1302 days

#7 Posted on
Opinions have been sanitized for your sanity...
Hmmm...

20oz New York steak, medium done
stuffed baked potato with chives
Tossed garden salad
Big 'ol mug of beer (screw it, I'm on death row)
and for desert, a cake with a gun baked into it for ready escape


---

Flames: 0-0-0-0 [0-4 in pre-season]
Stampeders: 4-9-0-2 [2nd last place in CFL; bye week]
Stefonics
Frankfurter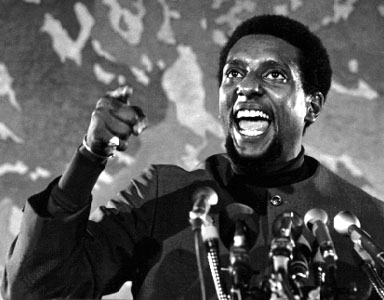 Since: 17.3.02
From: New Jerusalem

Since last post: 261 days
Last activity: 10 days

#8 Posted on | Instant Rating: 1.00
A gallon of vodka. Hopefully I'd get alcohol poisoning before they killed me.

That and a nice tall glass of Jubuki, shut the fuck up.


---

Be peaceful, be courteous, obey the law, respect everyone; but if someone puts his hand on you, send him to the cemetery.
-Malcom X
HomerJFong
Ten Millionth Hit



Since: 19.3.02
From: Ontario, Canada

Since last post: 3983 days
Last activity: 2809 days

#9 Posted on
And if you really wanted to get morbid, you can compare and contrast your choice with those by Texas inmates. No word on how frequently the site auto-refreshes.

http://www.tdcj.state.tx.us/stat/finalmeals.htm

Oh, I'd request Chicken Cordon Bleu, some poutine (w/ curds, the only way it should be made), a 2 liter bottle of Vanilla Coke, and some chocolate mint ice cream.


---

"What happened to X-Pac? Who do you think is in the burgers?"
Grimis
Scrapple



Since: 11.7.02
From: MD

Since last post: 2578 days
Last activity: 1033 days

#10 Posted on | Instant Rating: 7.29
Lasagna
Garlic Bread
Plain old Coca-Cola
Peanut Butter Cup Ice Cream
OlFuzzyBastard
Knackwurst



Since: 28.4.02
From: Pittsburgh, PA

Since last post: 374 days
Last activity: 350 days

#11 Posted on
-The thickest Porterhouse steak they could find, cooked medium rare, (No real need to worry about E.Coli, right?), topped with Jack Daniels grilling sauce
-Garlic mashed potatoes, lumpy as all fuck, mashed unpeeled
-A bowl of cream of broccoli soup that's just as thick as the mashed potatoes
-For desert, a slice of Dairy Queen ice cream cake
And a seemingly endless supply of Gentlemen's Jack and "ghetto" iced tea (you know, the kind in the big plastic milk jugs).


---

"The only difference between lilies and turds are those humankind have agreed upon, and I don't always agree."
---George Carlin

"Facts?! Aw, people can use facts to explain anything that's even remotely true!"
---Homer Simpson
Fletch
Cotechino



Since: 17.7.02
From: Columbus, Ohio

Since last post: 5675 days
Last activity: 5672 days

#12 Posted on
Originally posted by HomerJFong

---



http://www.tdcj.state.tx.us/stat/finalmeals.htm

---


There's something deeply morbid about this listing...

Some of them are just silly and some are rough to read. There was the one fellow who declined a last meal and, at the last minute, ate a hamburger at the request of his mother.

Ig... That's heartwrenching.

In the end, I have to wonder why this listing is considered necessary.
Mr Heel II
Lap cheong



Since: 25.2.02

Since last post: 80 days
Last activity: 16 days

#13 Posted on
Four bowls of Steak n Shake Chili
One large bowl of Ivar's Clam Chowder
Two Del Taco Chicken Soft Tacos
Two Wienerschnitzel Chili Dogs
One Arctic Circle Mushroom Bounty Cheeseburger
One Taco Time Crispy Chicken Burrito
Two Taco Time Tacos
One "Route 44" Sonic Strawberry Limeade
One half gallon Tillamook "Brown Cow" Ice Cream

What the heck...I think I'll go get the limeade right now...

(edited by Mr Heel II on 4.10.02 1320)
Parts Unknown
Lap cheong



Since: 2.1.02
From: Darkenwood

Since last post: 239 days
Last activity: 239 days

#14 Posted on
Originally posted by HomerJFong

---

...and some chocolate mint ice cream.

---


BEST. ICE CREAM. EVAR.

I think I'll have a bowl of Ol Fuzzy's mashed potatoes, too. Skin-on, lumpy as hell, full of pepper and garlic...ah yeah.

According to the Oklahoma prisons web site, the most popular last meal in this state is...


DRUMROLL...



Fried catfish. (?)


EDIT: Just got through looking at the Texas site. I can't believe some guys don't have a final meal. This guy was hungry: "Two 16 oz. ribeyes, one lb. turkey breast (sliced thin), twelve strips of bacon, two large hamburgers with mayo, onion, and lettuce, two large baked potatoes with butter, sour cream, cheese, and chives, four slices of cheese or one-half pound of grated cheddar cheese, chef salad with blue cheese dressing, two ears of corn on the cob, one pint of mint chocolate chip ice cream, and four vanilla Cokes or Mr. Pibb."

Can you believe they would let him have all that crap?

(edited by Parts Unknown on 4.10.02 1443)
---

"Oh, i'll never understand this emptiness...but I'll never really try and understand, I guess." - Whiskeytown, Sit and Listen to the Rain
dunkndollaz
Banger
Back to Back Survivor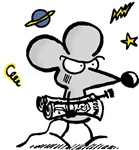 Since: 3.1.02
From: Northern NJ

Since last post: 4 hours
Last activity: 4 hours

#15 Posted on
I'll start with mini-crabcakes with a cilantro cream sauce or fried alligator with a key lime mustard dipping sauce - then either a small bowl of butternut squash soup or a small bowl of my southwestern turkey soup - for the entree it would be either Chicken Mole Poblano Enchiladas or a roast pork loin with an apple cider glaze, yellow rice and an acorn squash with a maple-habanero glaze - for dessert it's either deep dish apple pie with a scoop of french vanilla bean or a quart of Edy's/Dreyers discontinued Hot Chili Chilly Dreamery Ice Cream......ah hell - bring it all to me

(edited by dunkndollaz on 4.10.02 1600)

---

5 Time 5 Time 5 Time 5 Time 5 Time Wiener of the Day Runner-up
MoeGates
Boudin blanc



Since: 6.1.02
From: Brooklyn, NY

Since last post: 57 days
Last activity: 4 hours

#16 Posted on
Here's my (almost) all-Brooklyn last meal:

The most expensive steak from Peter Lugar steakhouse
A large Mushroom pizza from Joe & Joe's on Church Avenue
3 Nathan's hot dogs with sauerkraut, onions, and mustard
An entire Junior's cheesecake
A half-dozen half-sour pickles from "3 Guys from Brooklyn" on Ft. Hamilton & 65th.
Jerk Chicken Edna's in Flatbuch
A greek salad, hummus & pita, and Lamb shish-ka-bob from that Greek place on 86th and 4th in Bay Ridge

As much as I'd like to top this off with a 6-pack of Brooklyn Lager, I'm actually going to have to go with a 6-pack of Leinenkugel's.



---

Expressing myself EVERY day - but especially on July 22, 2002!
kazhayashi81
Potato korv



Since: 17.6.02
From: Buenos Aires, Argentina

Since last post: 4011 days
Last activity: 3961 days

#17 Posted on
A dozen Hooter's Hot Wings
4 chicken fried steaks from Cold Water Cafe, in Texas
A huge order of thin-cut fried potatoes
A big plate of mozzerella sticks.
4 Six Dollar Burgers from Carl's Jr(Bacon, Cheese, and Mayo Only)
A plate of Outback's Pork Chops
4 Grilled Cheese Sandwhiches
Gallon of homemade macaroni and cheese
Pan of Chocolate Frosted Rice Krispie Treats
Large Dion's Pepperoni Pizza
Box of Count Chocula
Gallon of Milk
A six pack of Vanilla Cokes
A four pack of IBC Cream Soda.
A gallon of Hawaiian Punch

Now THAT's a final meal
---


"You can save the planet, I'll save your seat"- Uncle Kracker, Better Days
"Confucious say: Man with hand in pocket feel cocky all day!"- Crank Yankers