Matt Tracker
Scrapple



Since: 8.5.03
From: North Carolina

Since last post: 28 days
Last activity: 5 hours

#1 Posted on | Instant Rating: 6.18
Once again, we start the show with CM Punk in the ring and on the mic. He's your world champ again, and he is better than all of you. Jeff Hardy cashes in his rematch clause in a cage tonight, but Punk is fed up. Fed up ith being booed, with lecturing the fans, and with Jeff. So tonight, let's make it a "loser leaves the E" match. Jeff says it's crazy and agrees. GM Teddy Long walks out to make it official, but the winner will get Undertaker at Breaking Point in two weeks.

John Morrison/Matt Hardy vs. the Hart Dynasty
A fast match ends quickly. Morrison and Hardy use some nice doubleteam moves, including a legsweep/Side Russian. Morrison pops Smith with Starship Pain, and it's over. Nataylia watches but does nothing to stop the pin. JR and Todd want us all to accept Matt now. If Jeff can let it go, so can we.

Maria says Melina is just jealous of her relationship with Dolph, and Melina says Dolph had another girl after SummerSlam. Dolph is confronted and claims it was his sister. Maria is relieved.

R-Truth vs. Drew McIntyre
What we assume will be a jobber squash is a Pearl Harbor beatdown by newcomer Drew. He levels Truth with a sit-out double-arm DDT and says the party is over. He'll take no further questions and leaves the ring.

IC champ Rey Mysterio vs. Kane
Reverses abound, but Kane controls. Rey tries twice to use the 619, but Kane (obviously watching to time it) evades and takes a powder. Rey follows, and Kane BOOTS HIS HEAD OFF at ringside. He scoops Rey up and rams him into the post twice, drawing the DQ. The Great Khali arrives to save Rey, and Kane tries to walk away. Singh hits him with a Singapore cane to no effect so Khli tries it with more success. He drives Kane back up the ramp. Rey tries to gather himself but Dolph arrives to apply the (God help us) Zig Zag. You know, I like the name if we perceive Dolph as an '80s throwback character. he has the swagger, the Zubaz gloves, the simple vest, the goofy finisher name. Yeah. It's kinds fun in this connotation.

Melina vs. Layla
Women's champ Michelle McCool claims to have a busted knee and sits at ringside. Melina makes quick work of Layla with the Primal Scream. She goes to Michelle who just rose to her feet. Melina shoves her over the chair and poses over the pained champ. Is that a slight double turn?

Mike Knox and Finlay fight backstage.

Unified tag champ Chris Jericho w/Big Show vs. Shad Gaspar w/JTG
Am I just now realizing that Jericho's "break the walls down" lyric matches Big Show's tumbling wall animation?
The match soon involves everyone, and Teddy demands it become a tag match. JTG's knee is targeted before Shad can tag in to fight Jericho. Show sneaks a tag and decks him with the Kiss That Don't Miss for the win.

World champ CM Punk vs Jeff Hardy; steel cage retirement match
Punk attacks Hardy on the ramp and pummels him before the bell. Inside, both men are still reeling from the Sunday fight (and Punk earlier bragged about taking no painkillers). Punk pops Hardy and tries to climb out. This happens a few times to start. Hardy can't escape either, and, as the match nears the end, Punk superplexes Hardy off the cage top to keep him in the match. Let us also applaud Punk for bringing back X-Pac's lightning legdrop.

Punk also nearly escapes, but Punk drags him back in. A G2S is reversed to a Twist of Fate. Jeff can't capitalize. He hits a Swanton. Still can't capitalize. He's too injured to take advantage. Punk crawls over the top, and Jeff pursues. Punk thumbs his eye with much panache and sends him tumbling back in. Punk dangles for a second and drops to the floor in a delighted but exhausted heap.

He leaves. The cage rises. Jeff takes the mic to thanks his fans and says this isn't goodbye. When the time is right, he might see us again. Many kids are crying. Jeff strips off his shirt and sleeves for the fans as he walks up the ramp. At the stage, he turns for a final salute, but Punk runs out of nowhere to deck him with the belt for a perfect dick move. Punk uber alles.

I ADORE heel Punk.


---

"To be the man, you gotta beat demands." -- The Lovely Mrs. Tracker
Promote this thread!
JustinShapiro
Scrapple
Moderator




Since: 12.12.01
From: Pittsburgh, PA

Since last post: 52 days
Last activity: 7 days

#2 Posted on | Instant Rating: 8.38
PUNK WON IT WITH AN EYEPOKE. The ultimate act of hypocrisy. What a thoughtful way to end the feud. Jeff has gotsta has gotsta has gotsta return at Royal Rumble and win it and wrestle Punk for the title at Wrestlemania. (This will not happen.)

I hope Matt & Morrison (or should I say MHM) are being set up as next month's challengers to Jerisho.


---

Am I just now realizing that Jericho's "break the walls down" lyric matches Big Show's tumbling wall animation?

---


That's Jericho singing, isn't it? And he's singing the Big Show parts too? Please let it be so.
John Orquiola
Scrapple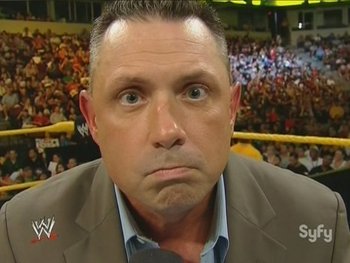 Since: 28.2.02
From: Boston

Since last post: 1452 days
Last activity: 1452 days

#3 Posted on | Instant Rating: 5.03
I thought that was one of the best cage matches I've seen in years. Super athletic, an emotional roller coaster, and they were fighting for more than the title but their very right to exist. It's a match of the year contender. I loved Punk grabbing onto the stairs halfway out of the door.

Punk: "I'M OUT! I'M OUT!"
JR: "No, you're not!"

And all of Punk's smiling through the pain. And the final belt shot on Hardy to end the show, robbing Hardy of the dignity of his goodbye.

Jeff Hardy deserves every accolade he can get for this past year of his run and in making Punk on the way out.

Dolph's swagger, simple vest, and corny name reeks of Stunning Steve Austin 1991. Swagger, simple vest, Stun Gun. Add Maria in lieu of Lady Blossom, and you've got a burgeoning future main event talent Eric Bischoff would love to fire via FedEx.

Is Dolph's sister really named Kristen Ziggler?

The funny thing about McCool's injury is she hurt her knee at a house show, they never mentioned it, explained away her missing for two weeks due to a "vacation", and now by virtue of being pushed by Melina last week, her legit knee injury has been worked into the storyline, even though her knee may be okay at this point.

I gotta agree with everyone's comments last week that Big Show is revitalized as part of the Unified Tag Team Champions. Less is more of the Big Show, and what little he does now is used to great effect. Shad was also really aggressive against Jericho before the match was restarted as a tag and it suited him. Shad also sold Show's KO punch like a gunshot. I like all of this.

(edited by John Orquiola on 29.8.09 1145)
dMp
Knackwurst



Since: 4.1.02
From: The Hague, Netherlands (Europe)

Since last post: 2 days
Last activity: 7 hours

#4 Posted on | Instant Rating: 6.12
I noticed Melina limped a lot during her match, so I thought all of the leg attention is a set up for a submission match.

Punk and Hardy were great in their match.
I liked how Jeff got to say his good-byes and be all real about returning some day probably.
And then, because the show must go on, we get another Punk attack. Great work. More heat.

Another fun Smackdown, let's see what next week brings when Undertaker returns.

Oh and WWE, sorry. Matt Hardy cannot stand in Jeff Hardy's shoes. Not these days.



---
HMD
Andouille



Since: 8.6.02
From: Canada

Since last post: 433 days
Last activity: 433 days

#5 Posted on | Instant Rating: 2.81
I think they gave Punk a little too much. I'm all for him getting heat, but there was really no reason to have him beat Jeff in TLC and then win the cage match and then attack him on the ramp. Especially if 'Taker isn't going to keep him strong, which remains to be seen.


---

Quiet, Or Papa Spank!
Peter The Hegemon
Lap cheong



Since: 11.2.03
From: Hackettstown, NJ

Since last post: 6 days
Last activity: 11 hours

#6 Posted on | Instant Rating: 7.03
After the weak way Punk was booked in his last title reign--as the cheap win was followed by non-title losses--I think they did indeed need to make him look strong. In fact, I'd like to see him get some solid wins (probably over Matt and Morrison) before he moves on to Taker.
kentish
Andouille



Since: 19.8.05
From: My Old Kentucky Home

Since last post: 1306 days
Last activity: 559 days

#7 Posted on | Instant Rating: 4.49
Punk coming back out to ruin Jeff's farewell was my favorite wrestling moment in months. Awesome.

Losing Jeff and (for now) Rey may hurt the in ring product slightly in the coming weeks. Hopefully Morrison and Ziggler can continue their rise up the ranks. Maybe even a feud over the IC belt?


---


"I like your Christ, I do not like your Christians. Your Christians are so unlike your Christ."

-- Mahatma Gandhi

Wpob
Bierwurst



Since: 21.11.02
From: Williston Park, NY

Since last post: 27 days
Last activity: 2 days

#8 Posted on | Instant Rating: 6.09
Punk leveling Jeff at the end was awesome. it made my love for Punk and the crowd's hatred for Punk grow even more. I hope he has a long title run, including a clean win over the Undertaker.


---

Life is hilariously cruel.


It's False
Scrapple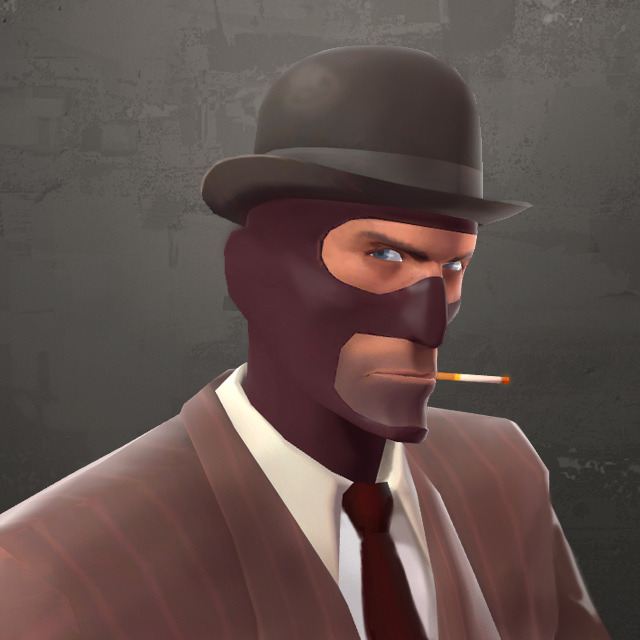 Since: 20.6.02
From: I am the Tag Team Champions!

Since last post: 90 days
Last activity: 28 days

#9 Posted on | Instant Rating: 2.55
CM Punk won himself Best Heel in this year's RSPW Awards for that whole performance. It's not even close.

But with Punk on such a roll, this seems like the worst possible time to feud him with Undertaker, who will toss him around like a ragdoll and have his way with him.


---

All hail the Hypno-Toad
Super Shane Spear
Bierwurst



Since: 2.1.02
From: Sector 7 Slums

Since last post: 2927 days
Last activity: 2927 days

#10 Posted on | Instant Rating: 5.60
Originally posted by It's False

---

CM Punk won himself Best Heel in this year's RSPW Awards for that whole performance. It's not even close.

---


Rolling on the ground with glee and waving goodbye both before and after the match was pretty spectactular. However, I'm not quite ready to hand it over just yet. He is on the shortlist with Chris Jericho, Chris Hero, and Michelle McCool.


---

You should listen to what I listen to
Amos Cochran
Lap cheong



Since: 28.8.09

Since last post: 1267 days
Last activity: 1267 days

#11 Posted on
Originally posted by It's False

---

CM Punk won himself Best Heel in this year's RSPW Awards for that whole performance. It's not even close.

But with Punk on such a roll, this seems like the worst possible time to feud him with Undertaker, who will toss him around like a ragdoll and have his way with him.

---


I would bet good money that Punk finds a way to cheat a submission out of UT at Breaking Point. If they were willing to put JBL over Taker is heelish circumstances, I don't see why they'de throw away all the work they've done on Punk. Hell, he's already been given the biggest heel push since Orton first went main-event.