Karlos the Jackal
Lap cheong



Since: 2.1.02
From: The City of Subdued Excitement

Since last post: 846 days
Last activity: 2 days

#1 Posted on | Instant Rating: 8.00
Hi, everyone! This is TNA's 200th episode and in celebration runs 15 minutes late. It also gets a new opening sequence, longer than usual (but not 15 minutes) -- lots of clips of "high spots" and, interestingly, Father James Mitchell throwing flames in Sting's face. He was the only ex-employee I spotted (not counting Curry Man and Kaz). M-maybe he's coming back? Maybe he'll be managing the newly-signed Elijah Burke? Maybe he'll be bringing back Sinn and Slash and reforming the New Church? Maybe I'm reading way too much into this? Ah, phooey.

The Main Event Mafia, of course, is out first, including Samoa Joe, Taz, and Traci Brooks. Kurt Angle calls out Bobby Lashley, who comes out with Sting's baseball bat. Angle's upset about the events of last week. Bobby says that he was all set to join the Mafia, but he realized that they are no longer hungry -- "I'm still hungry."

Mick Foley's out now, too, to thank Lashley for last week's save. Foley tells Angle to look into the camera and "look at" the TNA board of directors, who are watching from the boardroom -- Foley namedrops a few people, including Dixie. Foley says that if the MEM thinks they brings the ratings, they have a chance to prove it tonight -- in a tag match, Foley and Lashley vs. Kevin Nash and Angle. AND -- if Nash or Angle get pinned, whoever pins them gets their title! (Man, SOMEONE backstage is OBSESSED with tag matches where singles titles are on the line.) HOWEVER -- if Nash and Angle win, they get...the satisfaction of a job well done? For some reason, Angle accepts.

Samoa Joe vs. Hernandez: Hernandez has new togs -- actual wrestling gear, red and white and green trunks and one red shin guard and one green shin guard. The shin guards have a Superman-like "SM" logo on them -- they're really pushing the "SuperMex" name.

Taz sticks around for this and watches his protege go down in flames -- after a few minutes of back-and-forth (including Hernandez hitting Joe with a delayed vertical suplex!), Joe goes for a superplex -- Hernandez shoves him off and Joe, Don West claims, "jars his head" -- Hernandez hits a top rope splash for the pin! Huh!

After the match, Hernandez tells us that he's going to become TNA's first Latino champion. He better hope WWE doesn't release Ricky Ortiz!

Backstage, Taz tells Joe that Hernandez didn't beat him -- "YOU beat you!" Oh, man, I hope they give Joe a "losing streak" gimmick -- those always go over like gangbusters!

Matt Morgan vs. AJ Styles: This is the first match in a Best of Three series that will takes place over the next couple of weeks; the winner of the series gets a title shot at Hard Justice, which will be a three-way with Angle and Sting.

AJ Styles gets in a flurry at the beginning, but Matt Morgan takes over with a catapult to the outside, his back elbows in the corner, and the reverse chokeslam (sorta) into the turnbuckles. Morgan crotches himself on the top rope, allowing Styles to come back with dropkicks and the Pele, followed by a springboard 450 splash (!) for the win.

The Beautiful People vs. ODB, Awesome Kong, and Tara: Kong and Tara don't really get along -- tagging each other in with hard slaps -- and they end up fighting to the back, leaving ODB outnumbered three to one. I don't count Cody Deaner, but he ends up being the difference maker, planting a smackeroo on Angelina Love's lips and allowing ODB to sneak in a schoolboy. I'm having a hard seeing where this is going. Maybe Deaner will swerve ODB and become "Cute Cody."

During that last match, there was a shot of the Motor City Machine Guns in the crowd -- Alex Shelley was holding a sign that said "CONSPIRACY VICTIMS" and Chris Sabin had one that said "YES, WE STILL WORK HERE!" Aw, geez -- has anything good ever come out of an angle like this?

The WORLD ELITE are out -- British Invasion, Abdul Bashir, Kiyoshi, and their NEW LEADER Eric Young. Young cuts a promo that goes on for, seriously, an hour and a half. His two main points: 1) He's not going to be a dancing clown anymore, capering for our amusement, and 2) the USA is a horrible place full of disgusting people. Team 3D arrives to rebut and a match breaks out.

The British Invasion vs. Team 3D: This is a TABLES MATCH and is also for the IWGP tag team titles. The entire World Elite interferes, but for the most part 3D brushes them aside. Earl Hebner takes a bump 'cause it's in his contract -- every show, folks, because Earl demands it. While he's out, Devon powerbombs Brutus Magnus through a table. Young comes in and clobbers Devon with a title belt, then switches Devon and Magnus. Hebner comes to and calls the match in favor of the Invasion!

I was expecting a dusty finish, but it looks like the Brits are the new IWGP champions after all. Maybe next week the New Japan equivalent of Jack Tunney will show up and strip the titles off of 'em.

Dr. Stevie shows up backstage, ranting and raving, and offers $50,000 to anyone who will take out Abyss.

They start showing a video package of Jesse Neal (the Sailor Man) but it gets cut off part way through (ha, even his promos job!) so they can go to the back, where Booker T and Scott Steiner are attacking Bobby Lashley and Mick Foley. The new security force breaks it up, but Kurt Angle sneaks through and knows Lashley out cold with a steel pipe.

Beer Money chase off Booker and Steiner -- I think we've got our Hard Justice tag title match.

Kurt Angle & Kevin Nash vs. Mick Foley & Bobby Lashley: Remember, this is for the World and Legends belt, depending on if Angle or Nash get pinned. Neither Foley nor Lashley come out at first as Angle whistles innocently. Foley finally stumbles out and we start the match.

This match bored me last week and I don't expect that adding Nash is going to help. Foley barely holds his own before catching Angle with the Double Arm DDT -- and then the Mandible Claw -- but Nash kicks Foley in the side of the head. Angle gets the ankle lock -- can Foley get the ropes? No, Angle pulls him back. And -- lights out! Play Sting's music! There he is, up in the crowd! AND HE POINTS! Ah, THAT'S why Lashley had his bat in the beginning of the show -- they've been trading tips.

The lights go out AGAIN -- when they come back up, Bobby Lashley is in the ring with a bandage around his head. This seems like an overly complex way to get him into the match. He punches out Kurt, then spears Nash -- Foley covers for the pin! Mick Foley is your NEW LEGENDS CHAMPION.

And that's the show. This is Mick's SECOND title in TNA already -- not bad for a guy who can barely move. I was sure that the MEM was going to collect all the belts, but now it looks like Nash was just transitional and TNA just wanted to get the title off Styles and onto Foley -- why, who knows.

--K


---
Last 5 movies seen: Watchmen **1/2 - The Great Buck Howard *** - Coraline ***1/2 - Miss Potter **1/2 - My Darling Clementine ***
Promote this thread!
Quezzy
Scrapple



Since: 6.1.02
From: Pittsburgh, PA

Since last post: 6 days
Last activity: 12 hours

#2 Posted on | Instant Rating: 3.53
I liked this show for the most part. Hernandez getting a clean pin on Joe is great (don't like the ring gear or music though). It's probably too early for new and improved badass Joe to be losing cleanly but I'll let it slide for a Hernandez push. Also, seeing SuperMEX vs. SAMOA Joe made me and my friend wish there was some kind of super tournament facing all the all-time great Mexican wrestlers against all the all-time great Samoans.

Styles did work a lot better with Morgan than Daniels like I thought he would. I'm hoping they took the Legends title off Styles for him to win the World Title but in these best of series of matches doesn't the winner almost always come from behind? Is Morgan going to get a World Title shot??

Women's match was just there but they at lest tell a story with Kong/Tara and Beautiful People/Deaner.

EY interview WAY too long and too much interference in the Tables Match. They could have easily just done the bit where Rob Terry runs over people and then the EY belt shot and switcheroo, no need for any more than that. Good to see Invasion win some titles though and I'm glad they found something for EY to do (although I'm not sold on him being the leader). I actually wouldn't mind Bashir being the leader. He can talk well and it would give him something to do other than lose tag matches with Kiyoshi.

I'm interested who is going to take Stevie's $50,000 challenge. Father James Mitchell perhaps? When is Umaga's no compete over?

There was either good wrestling, somebody new being pushed or an interesting story in every match. Except the main event. So boring. So bad. I would've taken any other match as the main event over the one they chose. Angle vs. Sting is fine and I accept that means lights going out, bat pointing, etc, but Foley and Nash should never be in the main event.


---

Lance's Response:

THAT IS AWESOME!
DJ FrostyFreeze
Scrapple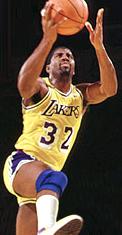 Since: 2.1.02
From: Hawthorne, CA

Since last post: 100 days
Last activity: 1 day

#3 Posted on | Instant Rating: 8.45

Remind me why Lashley left WWE again? Something racism related? Something related to Krystal (his GF at the time) refusing to do an adultery angle or something? I forget.


Originally posted by ME last October, when the creation of the Legends Title was announced

---

And if Booker T (or whoever the current "Legends" champ is at the time) only defends it against other "Legends", how des TNA keep the belt from becoming the "Old Dudes" title?

---
Originally posted by Karlos the Jackal

---

Mick Foley is your NEW LEGENDS CHAMPION.

[...]

This is Mick's SECOND title in TNA already -- not bad for a guy who can barely move.

---
Sigh.


---

thecubsfan
Scrapple
Moderator



Since: 10.12.01
From: Aurora, IL

Since last post: 8 days
Last activity: 14 hours

#4 Posted on | Instant Rating: 10.00
IIRC, the tipping point was casually used racist comments, but there was other stuff going on even before that.

To save from starting another TNA thread: Dutch Mantell (creative team) and Savio Vega (agent) have been let go. Previously, the creative team said to be Russo, Jarrett and Mantell, so now...


---

thecubsfan.com - luchablog
Oliver
Scrapple



Since: 20.6.02

Since last post: 1149 days
Last activity: 1143 days

#5 Posted on | Instant Rating: 3.29
I think I just threw up in my mouth a bit. Assuming this is correct...Vince Russo now the sole Creative?

Oh lord.


---

"I have a feeling that waiting isn't as pointless as it seems. If someone is waiting, that place becomes a place to return to."

Tsukasa to Jii-san, Kamen Rider Decade # 25
Quezzy
Scrapple



Since: 6.1.02
From: Pittsburgh, PA

Since last post: 6 days
Last activity: 12 hours

#6 Posted on | Instant Rating: 3.53
I doubt they're going to go forward with a one man creative team. Vince Russo may still be there, and that's not good, but replacing Jarrett and Dutch with two new people almost has to be an improvement. Terry Taylor, Scott D'Amore, Pat Kenney and Matt Conway are all guys I've heard could get more power now.


---

Lance's Response:

THAT IS AWESOME!
Karlos the Jackal
Lap cheong



Since: 2.1.02
From: The City of Subdued Excitement

Since last post: 846 days
Last activity: 2 days

#7 Posted on | Instant Rating: 8.00
Originally posted by Quezzy

---

I doubt they're going to go forward with a one man creative team. Vince Russo may still be there, and that's not good, but replacing Jarrett and Dutch with two new people almost has to be an improvement. Terry Taylor, Scott D'Amore, Pat Kenney and Matt Conway are all guys I've heard could get more power now.

---
I don't think Kenney or D'Amore are with the company anymore. Have you heard something about them coming back?

--K


---
Last 5 movies seen: Watchmen **1/2 - The Great Buck Howard *** - Coraline ***1/2 - Miss Potter **1/2 - My Darling Clementine ***