Jeremy Billones
Weisswurst



Since: 8.1.02

Since last post: 2653 days
Last activity: 2644 days

#1 Posted on 11.1.02 1131.52
Which Royal Rumble do y'all think was the best ever?

CRZ tabbed the '92 Rumble, with Flair's 60-minute-man performance. And it's definitely one of the top two. But I'd also like to nominate the '97 Rumble, with Austin's tour de force and a nice performance by Big Daddy Dentist.

I do think '92 is better, though.


---

Ambition is just an excuse for people who are too stupid to be lazy.
Promote this thread!
cfgb
Lap cheong



Since: 2.1.02
From: Ottawa, Ontario

Since last post: 84 days
Last activity: 27 min.

#2 Posted on 11.1.02 1146.23 | Instant Rating: 7.87
I recently reviewed 97, and it's not really all THAT good in my opinion.

The last two have ROCKED but nothing can compare with 92. When DiBiase is the FIRST guy eliminated, you know you're in for a wild night!

2001 was the second best, followed by 2000 in the world according to ME!

The worst? 1998 was pretty horrid...


---


Contact cfgb
Visit my homepage
Super Shane Spear
Bierwurst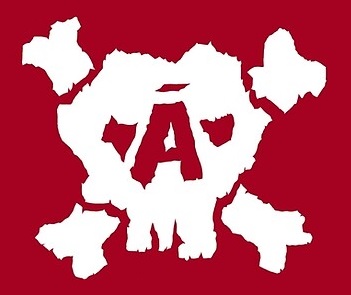 Since: 2.1.02
From: Sector 7 Slums

Since last post: 1269 days
Last activity: 1269 days

#3 Posted on 11.1.02 1215.59
2001 was my favorite.


---
Big Bad
Scrapple



Since: 4.1.02
From: Dorchester, Ontario

Since last post: 1 day
Last activity: 8 hours

#4 Posted on 11.1.02 1232.21
1992 is bar none the best Rumble ever, though the last two have been quite good.

1999 is bar none the worst Rumble ever. Come on, Vince McMahon winning? He and Austin getting #1 and #2, and "lasting the whole way" (coughcoughleavingthering), thus tarnishing the memories of Michaels/Bulldog in 1995?


---

I was born in a manger, like that other guy. You know, he wore a hat?
cfgb
Lap cheong



Since: 2.1.02
From: Ottawa, Ontario

Since last post: 84 days
Last activity: 27 min.

#5 Posted on 11.1.02 1239.36 | Instant Rating: 7.87
The result from 99 pisses me off more than any other - however the Sportz Entertainment saved it from being a TOTAL drag like the 98 edition where literally NOTHING happened.


---


Contact cfgb
Visit my homepage
The Squire
Chipolata



Since: 8.1.02
From: Farmingdale, NY

Since last post: 2658 days
Last activity: 2651 days


AIM:
#6 Posted on 11.1.02 1301.00
I liked how last year's had different sections. It started with wrestling with the Hardyz, moved into the Hardcore section, then moved back to wrestling with the midcard and then brought out the big guys. Meanwhile, Kane was pretty much the constant the entire time. I thought it was well put together and the winner (austin) stayed as the challenger for the title at WM. That's the only thing I haven't liked about some past rumbles, winning it should mean something. Just like King of the ring should as well.


---

They gotta bring these back!!!:
"talk to the hand because the man don't understand." - "The Crippler" Chris Benoit
"...and that is the LAST WORD." - "The Big Nasty" Paul Wight
and of course: "Don't hate the playa...HATE THE GAME~!" - WCW World Champion Booker T
spf
Scrapple



Since: 2.1.02
From: The Las Vegas of Canada

Since last post: 33 days
Last activity: 14 hours


AIM:
#7 Posted on 11.1.02 1323.40
You can never top an hour of the Nature Boy in the ring, esp. with Bobby Heenan's last great mike performance on the announce table. I give some points to the 94 edition for at least trying something a little different with the tie at the end. Plus that rumble did give us the excellent Owen/Bret match at WM. Also honorable mention to 90, for the very cool moment where the Warrior and Hogan finally met in the ring for a few moments. At the time it was like the clash of the titans.


---

There, I feel better now.

(edited by spf2119 on 11.1.02 1124)
Eradicator
Kolbasz



Since: 4.1.02
From: Chicago

Since last post: 92 days
Last activity: 5 hours

#8 Posted on 11.1.02 1420.38
Of course I'd have to go with '92, but since that will be mentioned ad naseum, I will go with whatever year Ax and Smash were numbers 1 & 2 (I think it was '89). Maybe the rest of it wasn't the best, but that beginning made the whole match for me.
TheBucsFan
TheChiefsFan



Since: 2.1.02

Since last post: 65 days
Last activity: 45 days

#9 Posted on 11.1.02 1443.12
I actually liked the 2001 rumble better, but I think 1992 gets the nod because of all the "big names" it had in it.


---

"This team is in the playoffs and we expect to do some damage because every team up there, we can play with."
-- DT Warren Sapp



Bullitt
Shot in the dark




Since: 11.1.02
From: Houston

Since last post: 201 days
Last activity: 201 days

#10 Posted on 12.1.02 0429.48
'92 still sticks out as the best, mainly cause it was the first one I saw on PPV live. Flair's win meant my friend Rick died his hair blond.

I still hate '94...with the lame Hart/Luger tie.



---

Q: If you could have interviewed Marvin Gaye, where would you have proposed to meet and what would you have asked him?

A: I would have met anywhere as long as it was before his father shot him. I would have asked him, "Hey, don't you think there's some chance that your father might shoot you? To death, I mean?"

odessasteps
Scrapple



Since: 2.1.02
From: MD, USA

Since last post: 11 days
Last activity: 9 hours

#11 Posted on 12.1.02 0834.32

Be Fair to Flair.
You've Got to Be Fair to Flair.

I agree that, as cool as Flair winning was, Hennan's histrionics pushed the match into the upper echelon.




---


Odessa Steps Magazine
Dr. Alquimia Magazine
FMW
Salami



Since: 3.1.02
From: Niagara Falls ONT. Canada

Since last post: 2944 days
Last activity: 2580 days

#12 Posted on 12.1.02 0923.27

I think all of the Rumbles from 1988 to 1993 (with 92 being the best) were great.


---
A mysterious place indeed. Also a place were bodies hit the floor.


(edited by Guru Zim on 12.1.02 1320)
snk
Braunschweiger



Since: 9.1.02
From: Las Vegas, NV

Since last post: 1464 days
Last activity: 2 days

#13 Posted on 12.1.02 1252.44
I really liked last years. It had the right mix of comedy and other entertaining bits to keep it fresh for the whole hour. I am biased though. For me, the rumble has been usually the best WWF ppv every year. I don't know, maybe its the fresh anticaption of a new year, but you gotta love the rumble.

JasonMF
Longanisa



Since: 9.1.02

Since last post: 2382 days
Last activity: 2382 days

#14 Posted on 12.1.02 1457.20
Why's everybody gotta hate on '98? There were spots in that Rumble that were JUST AWESOME. Cactus and Funk starting things off with the chairs and the chainsaw had me marking out like mad. That, and when Austin's music hit and EVERYBODY just STOPPED fighting and turned toward the entrance to wait for Austin... man, I STILL laugh when I watch that!


---

"You people have been led to believe that mediocrity is excellence. Uh-uh.

JERICHO... IS... EXCELLENCE!"
dMp
Banger



Since: 4.1.02
From: The Hague, Netherlands (Europe)

Since last post: 5 days
Last activity: 13 hours

#15 Posted on 13.1.02 0929.08

98 and 99 were great story line rumbles. WIth 98 being that Austin would whip everybody's ass so they all wanted a piece of him, and 99 the whole vince/austin saga.

2000 was rather well done, with this time The Rock telling he would whoop ass and calling everyone a jabroni.
It was also very well put together as we got the whole Rikishi bit, where he first danced with his buddies, got rid of Viscera (the crowd giving a loud OOOOH when Rikishi stood there, and Vis came out ..and then the Bossman being clever enough not to just walk in.
Backlund coming in, Rikishi going out after six men teaming up..and then the Rock vs Show thing towards the end..

2001 had the same style written all over it. Give the crowd some mark out moments, some spots and then build towards the end..I loved it when Austin and Rock were opposite eachother and just staring at the other one. I believe Austin was bleeding and the look in the eyes of both men was just amazing.

I am hoping for a good rumble again this year, with some nice spots and moments and a great storyline.

As for the best? The 92 rumble had a whole different vibe ofcourse, it was about something completely different. I would say 2000 myself, as I was there and it was very good no matter what.


---
Imagine this is some funny signature. Then I will imagine you compliment me on it.
The Big Kat
Kishke




Since: 11.1.02
From: Austin, TX

Since last post: 138 days
Last activity: 2 days

#16 Posted on 13.1.02 1126.04
2001 Rumble was fantastic. Best move in the rumble is going out under the rope and then resting for a while. Unless of course you're Vince McMahon and you use this trick to win.


---

-The Big Kat
"It's not that I'm lazy, it's that I just don't care." -Peter Gibbons, Office Space
Loosie
Boudin rouge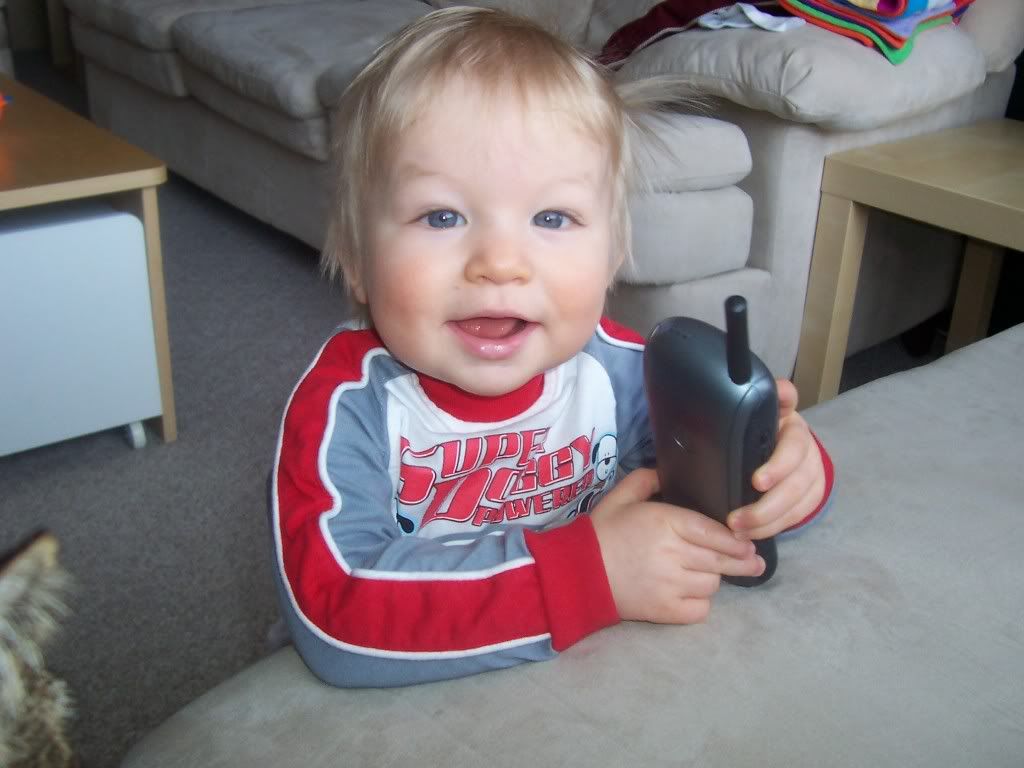 Since: 2.1.02
From: Kitchener, Ontario

Since last post: 791 days
Last activity: 673 days

#17 Posted on 13.1.02 1202.55
If it's the actual show 2001 is better, because it had a better undercard. Benoit/Jericho ladder, HHH/Angle WWF Title.

But for overall Rumble match...it's hard to go against an hour of Flair as well as a mini-Flair/Micheals battle. 92 wins. but 01 is a very close second.


---

Loosie.
Your friendly nieghbourhood Canadian.

The SWF:
Our EZBoard
Our WebSite
We Think We Know What It Stands For.