geemoney
Scrapple



Since: 26.1.03
From: Naples, FL

Since last post: 5 days
Last activity: 38 min.

#1 Posted on | Instant Rating: 5.54
-TONIGHT: A six-diva tag match and a battle of the Kings, all that and more coming to you live from the University of Arizona. Here we go!

-WWE Open.

-Clips of last week's matches are shown, with Coach talking over them, mentioning that he's looking for a new #1 contender.

-Cold open to that all-too familiar music, as the Champ joins us, oh and we're LIVE from Tucson, Arizona. Cena touches on his match with Orton at SummerSlam. He talks about Orton reading from the number one contender's playbook. This all leads up to his catchphrase, but he doesn't get it out, as Carlito's music hits. CCC says Cena is the first guest on the new and improved "Carlito's Cabana." Yeah, that's what will solve the downward ratings trend. The stage crew proceeds to set up a few lawn chairs and a hammock in the ring to give us some real ambience. Carlito's first question- "what does it feel like to be a liar?" Oh, he sure hits harder than Larry King. The two reminisce about Carlito beating Cena for the U.S Title in Carlito's first match. Cena makes Michael Jackson, Britney Spears and Lindsey Lohan jokes. Cena seems to be enjoying himself. Carlito still wants to be the number one contender. That brings out Mr. Kennedy. Jeez, didn't we just do this like three weeks ago? Kennedy talks about Carlito running from Lashley last week. Carlito and Kennedy have a "woe is me" contest. While the two were arguing, Cena made his way up the ramp and now he's got the mic. He defends Orton as the number one contender. Cena wants Kennedy to step up tonight. Carlito and Cena both want Kennedy to challenge Lashley, so he does. Cena then turns his attention to Carlito. Cena said he's going to take on Carlito tonight. Crowd was hot for this segment, especially Cena, who really shined on the mic.

-Later tonight, King Lawler faces King Booker!

[Break]

(1)- Beth Phoenix, Jillian Hall and Melina vs. Maria, Mickie James and Candice Michelle
Beth and Maria lock up to start. Mickie tags in and comes down off the top onto Beth's left arm. Beth counters by picking her up and sending her back first into the heel corner. Melina tags in as Mickie fights out of the corner. Back elbow by Mickie, then a hurricanrana. Running clothesline puts Melina back down. Candice tags in and they do a nice double-team on Melina (not THAT kind). Interference by Jillian leads to her getting the tag. Candice fights back, but a hair pull sends Candice back down. Russian leg sweep by Candice and Maria tags in, as does Melina. Maria gets the upper-hand and it's breakin' loose in Tucson. Everybody is in, heel double-team on Maria and Melina gets the win. I'd be remiss if I didn't mention that before the match, I figured either Jillian or Beth will have to dye their hair because standing next to each other, they look too similar. Then JR goes and mis-identifies them the entire match.

Winners: Beth, Melina and Jillian at 3:08.


-Triple H is returning....at SummerSlam.

[Break]

-Back live, Santino Marella, who came down to the ring with Maria during the last match, is still arguing with referee Jack Doan. He hates cheating (despite what he himself did last week), and blames the officiating. He says no one is going to stop him from saying what he wants to say, but Umaga's music hits and the IC Champ comes down. Marella wants nothing to do with him. Doan takes Santino's mic, then says "ring the bell."

(2) Umaga vs. Santino Marella
Umaga superkicks Marella, and the crowd seems to be behind the Samoan Bulldozer. Butt splash in the corner, followed by a swinging side-slam. Umaga picks up Santino, instead of getting the three count. Thumb to the throat and it's over.

Winner: Umaga at :58

-Backstage, Todd Grisham talks to King Booker, with Queen Sharmell. Booker reprimands Grisham for calling Lawler "King." Booker name-drops Triple H, saying he hopes he's home watching on the "telly" to see what happens if he sticks his nose into Booker's business. What does Triple H have to do with anything (other than that he's sometimes referred to as "King of Kings")?

[Break]

-Coach is on the phone backstage when Cody Rhodes comes in. Coach wanted to apologize for what happened to his father last week, then makes Cody watch a video package of what happened. Coach asks Cody how his father is. Coach says if Cody lays one hand on Orton tonight, he won't have a career in WWE. Since Cody hasn't even won a match yet, Coach sets up a match, next, and if he wins, Coach will allow him to stay. If he can't win, he's gonna let him go. Cody thanks Coach for showing him that footage.

-Grisham brings in Orton to talk backstage. Orton says he's dressed to compete, so Sgt. Slaughter shows up and calls Orton a maggot. I think we have a crowd chant for the match. Orton walks off, leaving Slaughter and his chin to nod proudly.

-The main event tonight, Cena vs. Carlito.

[Break]

(3) Daivari vs. Cody Rhodes
Daivari got on the mic and spoke a foreign language, presumably to get heat on himself for the match. Cody blocks some punches by Daivari, as the crowd is way behind Rhodes, chanting "Cody, Cody." Cody gets suckered into the corner and Daivari hits a neckbreaker. They should bring Tiger Ali Singh back to manage Daivari. Daivari applies a rest-hold, until Rhodes breaks it by backing Daivari hard into the corner. Clothesline by Rhodes and a cross-body off the ropes gets a near-fall. Daivari begs off and Rhodes hits a bulldog for another near fall. Daivari hits a back elbow on Rhodes charging into the corner, but Rhodes hits a hard powerslam, then a DDT for the win.

Winner: Rhodes at 2:22
Cody looked good once again.

-Lashley is walking backstage. He's on his way to the ring to face Mr. Kennedy, next!

[Break]

(4) Mr. Kennedy vs. Bobby Lashley
Kennedy goes behind Lashley, but Lashley reverses and hits a waist-lock take-down. Lashley with a front chancery but Kennedy gets the ropes. Lashley hammers away in the corner. Irish whip, Kennedy tries to hop over Lashley but Bobby catches him. Big clothesline in the corner from Lashley. He puts Kennedy on his shoulders, but Kennedy punches out. Lashley gets Kennedy up for an awkward vertical suplex. He sets up for the spear, but Kennedy takes a break on the outside. Lashley comes outside, but Kennedy tosses him shoulder-first into the ring steps. Kennedy comes back in the ring as the ref counts. Lashley makes it back in at about seven, so Kennedy goes to work on the shoulder. Lashley works out of an arm-bar, but Kennedy gets his foot up on a corner charge by Lashley. Kennedy to the top but Lashley goes up to meet him. Lashley goes down to the mat first thanks to Mr. Kennedy and Kennedy goes for a pin, just getting a two-count. The ref checks on Lashley to see if he can continue. Kennedy makes the decision himself by going right back on Lashley. Lashley whips Kennedy off himself with the bad arm, but a corner clothesline aggravates it. He continues to go to work, albeit in pain. Back-body drop by Lashley. Lashley goes for a spear, but Kennedy got the knee up on Lashley's shoulder (though it looked like it got his head). Kennedy goes for the pin and gets it!

Winner: Kennedy at 5:59

-After the match, officials tend to Lashley and his injured shoulder.

-Coming up in the main event, Carlito vs. John Cena.

[Break]

-Another Snitsky vignette.

-We get a look at Lashley's injury from moments ago, and Lawler and a few refs helping Lashley to the back.

-A video package of Booker and Lawler's feud up to this point.

-King Booker came out to the ring for his match.


[Break]

-The Six-Million Dollar Man vignette about Triple H from last week aired.

(5) King Booker vs. Jerry Lawler
Ross mentioned that WWE Magazine researched the subject, and found that Lawler has won over 120 titles in his career. Lots of stalling to start. They danced around a bit until Lawler hit a left hand. Finally a lock-up, and Booker doesn't clean break. He instead hammers away at Lawler in the corner. Lawler comes back with some rights of his own, staggering King Booker. Booker re-groups with a thumb to the eye. Knife edge chop sends him down. Lawler was supposed to duck a side-kick, but it caught him and he no-sold it. A reverse elbow by Booker sends Lawler down, then a heel kick for a two-count. Lawler gets a comeback, aided by some right hands, then he pulls down the strap. Elbowdrop hits for a two-count. It was close, but Booker got his foot on the rope. Lawler missed a clothesline, and Booker hit a superkick. Booker put the boots to the Memphis legend, then hit some body shots on Lawler in the corner. All of a sudden the bell rang. Booker, apparently, was DQ'ed for not letting up on Lawler in the corner.

Winner: Lawler by DQ at 5:19

-Booker celebrated on his way up the ramp, but he was chased down by Lawler, who went to work on the ramp, before he was restrained by a group of refs.

-Sgt. Slaughter faces Randy Orton tonight, and Carlito takes on Cena.

[Break]

(6) Cryme Tyme vs. John Mason and Brendan Gatston
Did they forget to tape this before RAW for Heat? JTG gets a right hand to Mason, followed by a dropkick. Gatston tags in, and he hammers away on Shad, who comes back with a clothesline, and another. Big powerslam from Shad. He flattens Mason, who tries to come in and make a difference. Double-team on Gatston, and their finisher puts the jobbers away.

Winners: Cryme Tyme at 2:21
Reminds me of those Superstars squashes from the early-mid '90s.

-Cryme Tyme get on the mic, then say they're going to be selling "I just got beat by Cryme Tyme" boots. They remove the jobbers' boots and start the bidding at $10,000. When they get no takers, they lower the bidding to $5,000. Still no takers. Down to $2,000 now. Another lowering, this time to $1,000. Cryme Tyme autographs the boots and starts the new bidding at $20. They end up selling them to a large, bearded man for $40. Well that went on WAY too long.

[Break]

-Lawler has re-joined Ross at ringside.

(7) Randy Orton vs. Sgt. Slaughter
Hasn't Orton already "killed" this legend? Orton kicks Sarge in the knee, then punches Slaughter in the corner. Forearm to the back and Orton stomps on the leg again. Rear chin-lock on Slaughter. Slaughter tries to power out, but Orton clamps back down. Sarge FINALLY elbows out and hits a clothesline. Sarge dodges a punch and applies the Cobra Clutch. Orton grabs the ropes though and headbutts Slaughter. RKO out of nowhere for the win.

Winner: Orton at 3:34
Half of that must've been in the rest-hold.

-Orton kicks Slaughter in the head after the match, as per his usual. The EMT's come out to scrape Slaughter off the mat.

[Break]

-We get a look at what happened moments ago, with Sarge getting kicked by Orton. Orton has grabbed a chair and stayed at ringside to watch the main event.

(8) Carlito vs. John Cena
Collar-and-elbow tie-up goes into the corner, and Cena breaks cleanly. The champ looks confident. Side head-lock by Cena and he gives Carlito a noogie. I think that's how you spell it...never had to type it before. Cena gets Carlito down into an STFU-like position, but instead of going for it, just messes up Carlito's hair. CCC gets the advantage and hits some left hands. Reversal into the corner and Cena comes off the ropes and face-plants Carlito with the aid of his hair. Carlito ends up on the outside then comes back in when Cena chases after him. Carlito gains the advantage for a short time, until Cena back-body drops him. Into the ropes, Cena catches Carlito and hits a fisherman suplex. Into the ropes goes Carlito and Cena grabs him for a sidewalk slam. Clothesline by Cena. Whip into the turnbuckle, Cena misses a charge and Carlito capitalizes with a neck-breaker. Cover gets two. Carlito wrenches back on the neck of Cena. The champ powers out and hits a blockbuster. Carlito goes down again. Cena prepares for the five-knuckle shuffle, but Orton gets on the apron to distract Cena. Carlito comes from behind and hits the back-stabber for the three count.

Winner: Carlito at 5:58

-After the match, Carlito spits his apple in the face of Cena. Cena, from the ring, glares at Carlito on the ramp as we fade out. So did they just forget about Jeff Hardy or what?

(edited by geemoney on 30.7.07 2313)

---

College, Sports and More!: Experience It




Promote this thread!
Gugs
Bierwurst



Since: 9.7.02
From: Sleep (That's where I'm a viking)

Since last post: 1825 days
Last activity: 954 days

#2 Posted on | Instant Rating: 4.97
Originally posted by geemoney

---

So did they just forget about Jeff Hardy or what?

---


Well, Jeff's been feuding with Umaga of late, but apparently they turned him face for the evening to squash Santino again, so Jeff had nothing to do.


---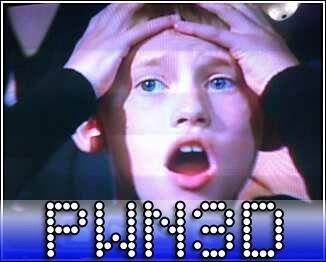 Click Here (youtube.com)
DirtyMikeSeaver
Bockwurst



Since: 19.5.02
From: Toronto

Since last post: 8 days
Last activity: 8 days

#3 Posted on | Instant Rating: 4.22
Why do I get this weird feeling with Carlito and Kennedy winning (thus proving they should be No. #1 contenders), Jeff Hardy all of a sudden not paired with Umaga, and Lasley and Cena losing that we might see a return of the Elimination Chamber?


---

Kevin Kelly: "Mr. Austin, would you like to comment on Wade Keller's Take that endorsing the XFL hurts your anti-authority character?"

Steve Austin: "Oh shit, he actually said that? I thought the boys in the back were ribbing me!"

Kelly: "No, he really said that. Did they tell you the part about you sitting in the stands, looking all skeptical?"

Austin: "AHAHAHAHAHAHA. Yeah... oh man that was too much."
astrobstrd
Bockwurst



Since: 13.3.02
From: Loveland, OH

Since last post: 3888 days
Last activity: 3855 days

#4 Posted on | Instant Rating: 1.18
Is there anything consistently worse in this fed than how they book Lawler? Booker is a former champion with gas still left in the tank who could have a hot return feud with HHH if booked properly, yet he has to get a cheap DQ loss to an announcer who wrestles twice a year (in the WWE at least).

Has anyone had a mini-feud with Lawler and come out looking good? It killed any momentum Tazz ever had and made Helms look like a total jobber.


---

Everyone loves the dream
but I kill it.
shawnpatrick
Kishke



Since: 31.7.07
From: Leesville SC

Since last post: 2197 days
Last activity: 2079 days

#5 Posted on
My Opinions:

Diva match. Obviously Beth Phoenix was brought in to carry matches much like Victoria did until she got moved to Smackdown. However, Phoenix is miles above the other divas when it comes to wrestling ability and strength. Myself, I like to see her in a 1 on 1 vs Santino Marella where she would easily win. If you don't believe me, check out this youtube video of Beth in the OVW.

http://www.youtube.com/watch?v=-sIWQS9-CLA

Umaga, I think they are running out of ideas with him, they'll probably treat him like they did Kane. A monster but no glory.

Cody Rhodes. Good young talent, could you imagine him and Golddust together?

Did Bobby Lashley actually injure his shoulder during this match? I just can't see why they would have him job to Mr Kennedy unless what DirtyMikeSeaver said is going to happen. But then again, Lashley just hasn't been able to generate interest and how matter how the WWE makes him out to be the next Brock Lesnar, it ain't gonna happen.

Jerry Lawler and Sgt Slaughter - sad to watch that. Especially Slaughter, he's really slowed down. Everyone knows Booker is going to be pushed into a fued with HHH.

Carlito - looks like he is back as an A-level wrestler.

Cryme Time - yawn

Lots of names missing tonight.

At least this raw had two surprise match endings and wasn't as predictable.
emma
Cherries > Peaches



Since: 1.8.02
From: Phoenix-ish

Since last post: 25 days
Last activity: 1 day

#6 Posted on | Instant Rating: 8.10
Just back from Tucson. Weirdly paced show for the live audience. Lotta talking segments back-to-back, & it generally seemed like a whole lot of filler-feeling matches.

Dark matches & Heat taping:
-- Super Crazy over Ryan o'Riley(?) -- fun opening match.
-- Snitsky over (?) Jeff Michaels -- squash.
-- Jim Duggan over William Regal -- Regal's looking really good these days.
-- 4-man tag team match: Cade/Murdoch & Benjamin/Haas vs. London/Kendrick & Highlanders -- really fun! Possibly the best match of the night!

Melina was out there selling her ass off for everybody. Beth's got good skills. And Mickie still scares me.

Santino got boo'd & "What?"'d all over the place. Hopefully they were planning on a heel turn soon.

At first I thought the Lashley injury was just very good selling, but I'm not so sure. The referee checked with Bobby, & waved it off to the back almost skeptically. Hanging out in the ring & eferees walking him out looked a lot more like really needing help, rather than just the obligatory selling. Hopefully, it's not serious.

What, the Cryme Tyme squash & boot-sale wasn't just something for us? Wow.
(I'd always thought Shad was a medium size guy, & JTG was cruiser-size. Nooo, Shad is tall.)

I was quite suprised at the amount of face response Randy kept getting. He actually got applause for pinning Slaughter. At least the followup kick got appropriate boos.

After y'all left: Cena called out both Carlito & Orton as they were leaving. & we got a Cena/Orton match. Short but fun! There's potential for this working out well.

No sign of Jeff Hardy anywhere.
Alex
Lap cheong



Since: 24.2.02

Since last post: 329 days
Last activity: 4 days

#7 Posted on | Instant Rating: 4.83
Taz's feud with Jerry Lawler led to his career as an announcer, man! If anything killed his momentum it was getting beaten down for like 15 minutes by the Big Bossman and Bull Buchanon.

Sarge seemed bored during his promo, which is appropriate because I think this is the fourth or so time that Randy Orton has legend-killed him.
Matt Tracker
Scrapple




Since: 8.5.03
From: North Carolina

Since last post: 8 hours
Last activity: 8 hours

#8 Posted on | Instant Rating: 6.01
Originally posted by shawnpatrick

---

Cody Rhodes. Good young talent, could you imagine him and Golddust together?

---


He IS Goldust, as far as ringwork is concerned. Not only does he walk like Dustin, he uses the sliding shot to avoid the backdrop and the bulldog, and he busted out the flash powerslam last night.

Too bad no one last night mentioned that Daivari was beaten with a DDT, a move he also used lately as a finisher.




---

"To be the man, you gotta beat demands." -- The Lovely Mrs. Tracker
kentish
Andouille



Since: 19.8.05
From: My Old Kentucky Home

Since last post: 1278 days
Last activity: 531 days

#9 Posted on | Instant Rating: 2.50
Is it just me, or did it seem like they were determined to push new guys last night? Carlito, Marella, Cryme Tyme, Mr. K, and Umaga were all treated like stars last night. Well, maybe not Marella, but I still dug his heel act, and it looks like he will be getting an a-hole heel push soon.

I really can't remember the last time Cena was pinned, so it appears they have some sort of renewed faith in Carlito. I know it took Randy to help him win, but that's how heels usually win, they cheat. On the flip side, unless he is just hurt, it appears they realize that Lashley is still too green for the push he was given. Kennedy deserves that spot.

I do agree that Jerry winning, even by DQ, was a horrible loss of momentum for Booker. I mean, I know he is just being fed to HHH anyway, but at least he looked strong coming into this week. Love his new robe, though.

Overall, I like the impression that we are going to focus more on the new guys. Then again, the shadow of HHH looms over everyone.


---


Dean! Have you been shooting dope into your scrotum? You can tell me! I'm hip!

Torchslasher
Knackwurst




Since: 17.1.02
From: New F'n Jersey

Since last post: 72 days
Last activity: 71 days

#10 Posted on | Instant Rating: 5.75
I don't know how long it's been, but today was the first time in a while that I stood up and cheered for a finish. Kennedy winning was terrific as I'm a Kennedy mark, and I of course assumed that Lashley was going to kill Kennedy's push dead.

Couple the Kennedy upset with the improbable Carlito win, and I have to say that Raw was good for me. Cody "Sydal" Rhodes is coming along nicely as well. So outside of the criminally long (pardon the pun) Cryme Tyme bit, I enjoyed Raw quite a bit.


---

Click Here (czwfans.com)

For all your CZW and Nickels Trivia information.

"Put on your helmets, we'll be reaching speeds of 3!"
"It was nice of you to give that dead woman another chance."
"All right, look alive everybody...oh sorry Susan."- MST3K: Space Mutiny
Click Here (myspace.com)
DirtyMikeSeaver
Bockwurst



Since: 19.5.02
From: Toronto

Since last post: 8 days
Last activity: 8 days

#11 Posted on | Instant Rating: 4.22
Well, I knew Lashley wasn't THAT good at selling (courtesy of wo.com)

WWE.com reported Bobby Lashley suffered a torn rotator cuff in his Raw match with Mr. Kennedy.

It's pretty clear that was the story of the match, so either he had suffered the injury over the past week and worked the match tonight to explain it, or it's a late angle to cover for plans changing.

I'm still sticking with the Elimination Chamber, but now Umaga instead of Lashley in it.


---

Kevin Kelly: "Mr. Austin, would you like to comment on Wade Keller's Take that endorsing the XFL hurts your anti-authority character?"

Steve Austin: "Oh shit, he actually said that? I thought the boys in the back were ribbing me!"

Kelly: "No, he really said that. Did they tell you the part about you sitting in the stands, looking all skeptical?"

Austin: "AHAHAHAHAHAHA. Yeah... oh man that was too much."
Big Bad
Scrapple



Since: 4.1.02
From: Dorchester, Ontario

Since last post: 5 days
Last activity: 17 hours

#12 Posted on | Instant Rating: 4.10
Maybe an elimination chamber for Unforgiven, but Cena/Orton is a perfectly acceptable main event for Summerslam. Orton has been rebuilt pretty well over the last few months, and the match is one of those marquee bouts that WWE has been hinting at for several years. Remember the Cena vs. Orton intro screen on the old Smackdown vs. Raw PS2 game?

If Lashley is actually hurt, then that was a great finish to that match. For once, the heel works a body part and actually wins because of it. It's a much-needed clean major win for Kennedy.


---
Matt Tracker
Scrapple




Since: 8.5.03
From: North Carolina

Since last post: 8 hours
Last activity: 8 hours

#13 Posted on | Instant Rating: 6.01
Originally posted by Big Bad

---

If Lashley is actually hurt, then that was a great finish to that match. For once, the heel works a body part and actually wins because of it. It's a much-needed clean major win for Kennedy.

---


It also sets him up as someone who did what Umaga, Vince, Show, Holly, and Shane couldn't: take out Lashley.


---

"To be the man, you gotta beat demands." -- The Lovely Mrs. Tracker
Spaceman Spiff
Knackwurst



Since: 2.1.02
From: Philly Suburbs

Since last post: 62 days
Last activity: 8 hours

#14 Posted on | Instant Rating: 4.05
---

So did they just forget about Jeff Hardy or what?

---

Got this from another board, posted by someone credible/responsible (a mod, actually), that PWInsider has some info on why Jeff wasn't there. Maybe someone can confirm it, but anyway, rumor is:

---

that there is "serious concern" as to if Jeff Hardy will be back for SummerSlam...if at all.

---


(edited by Spaceman Spiff on 31.7.07 1606)

---
thecubsfan
Scrapple
Moderator



Since: 10.12.01
From: Aurora, IL

Since last post: 1 day
Last activity: 10 hours

#15 Posted on | Instant Rating: 10.00
Figure4 confirms Jeff no-showed RAW. Bryan doesn't explicitly say it's drug related, but he sure seems to be implying in that direction.


---

thecubsfan.com - CMLLBlog
DJ FrostyFreeze
Scrapple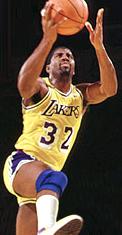 Since: 2.1.02
From: Hawthorne, CA

Since last post: 128 days
Last activity: 22 hours

#16 Posted on | Instant Rating: 6.95
Originally posted by thecubsfan

---

Figure4 confirms Jeff no-showed RAW. Bryan doesn't explicitly say it's drug related, but he sure seems to be implying in that direction.

---
I read the F4 story and the column Alvarez alludes to, but I'm still holding out hope that he no-showed RAW for some other more innocent-sounding reason. Especially after the push they've been giving him lately.


---

oldschoolhero
Knackwurst



Since: 2.1.02
From: nWo Country

Since last post: 3294 days
Last activity: 3228 days

#17 Posted on | Instant Rating: 9.00
Dman it, Jeff. Oh, well - at least he can go back to TNA and live consequence-free.


---
To those who say people wouldn't look; they wouldn't be interested; they're too complacent, indifferent and insulated, I can only reply: There is, in one reporter's opinion, considerable evidence against that contention. But even if they are right, what have they got to lose? Because if they are right, and this instrument is good for nothing but to entertain, amuse and insulate, then the tube is flickering now and we will soon see that the whole struggle is lost. This instrument can teach, it can illuminate; yes, and it can even inspire. But it can do so only to the extent that humans are determined to use it to those ends. Otherwise it is merely wires, and lights, in a box.-Edward R. Murrow
Mayhem
Scrapple



Since: 25.4.03
From: Nashville, TN

Since last post: 302 days
Last activity: 187 days

#18 Posted on | Instant Rating: 4.95

PWInsider.com now reports that Hardy gave notice to WWE that he wouldn't be at last night's show.
Dahak
Frankfurter



Since: 12.5.02
From: Junction City OR.

Since last post: 3333 days
Last activity: 2986 days

#19 Posted on | Instant Rating: 3.86
Except for Cryme Tyme and Slaughter I really liked last nights Raw. Not that all the matches were good but most of them moved the various storylines along.
I am not quite as annoyed about Booker losing by DQ to Lawler since there is still 3 more weeks until Summer Slam. I figure Booker will probably attack Lawler again next week and then the Monday before SS Booker will destroy him in the ring for some cheap heat. If Booker's next feud was with anyone else other than HHH I might think that Hunter would rescue Lawler but that really doesn't seem to be his MO.
An elimination chamber would be a good idea for whatever the PPV after Summer Slam. If (and here I am dreaming) HHH doesn't bury Booker at SS and Cena drops the title to Kennedy then they can keep most of their top level guys in the Main Event scene. Of course we will probably see Booker make his 19 face turn soon and fight over the IC title.


---

Marge I am just trying to get into heaven not run for Jesus.
Kane Is Ugly
Kishke



Since: 14.7.03
From: Uglyville

Since last post: 3732 days
Last activity: 3718 days

#20 Posted on | Instant Rating: 0.83
I can't believe how JR kept getting Jillian & Beth mixed up. I understand it happening once, but at some point did anyone care to tell JR he was wrong? I mean, Lawler or the guys in the back who can talk to JR on the headset surely would realize how is was screwing up, right?

Pages: 1 2 Next