spf
Scrapple



Since: 2.1.02
From: The Las Vegas of Canada

Since last post: 776 days
Last activity: 196 days


AIM:
#1 Posted on | Instant Rating: 5.16
Well, last year no one got the World Series matchup correct, though a few folks did pick the Cards. So we come again to the beginning of a new season. Time to step up and say things that will sound ludicrous 6 months from now!

AL East:
Yankees (1)
Red Sox
Blue Jays
Orioles
Devil Rays
Yankees win a million games with their offense and choke in the playoffs. Red Sox win a lot of games but not quite enough. Everyone else continues to wish they were in a different division.

AL Central:
White Sox (2)
Tigers (WC)
Twins
Indians
Royals
I like John Danks. He will be the non-Matsuzaka ROY. That along with a healthy Contreras and Podsednik will be enough to push the Sox to a narrow divisional win over the Tigers, who claim the WC with 94 wins. Twins find a way to be good, but not good enough. Cleveland annoys SABR members by continuing to underperform their Pythagorean numbers. KC will begin to see hope by the end of the year as Gordon and Butler emerge.

AL West:
A's (3)
Angels
Rangers
Mariners
Oakland has lots of pitching, which will be enough. The Angels had a bad offseason as everyone used them for leverage before signing elsewhere it seemed. Rangers and Mariners will be lucky to sniff .500.

NL East:
Mets (2)
Phillies (WC)
Braves
Marlins
Nats
The Philles will finally get over the hump this year. Mets seem like a good offense but the pitching worries me. Braves will be solid but never really challenge. Marlins begin to fall apart. Nats are just not good.

NL Central:
Cubs (3)
Cardinals
Brewers
Astros
Reds
Pirates
I'll be honest, these six teams seem interchangeable to me. I chose the Cubs just because it seems like they might have the best team of a bad lot. Plus I like Rich Hill a lot and think he will be a huge surprise to people. But honestly, you could put any team but the Pirates in that spot and I would say that makes some sense.

NL West:
Dodgers (1)
Padres
D-Backs
Rockies
Giants
As I said last year, the NL West happens too late for me. Dodgers seem good. Giants seem very old and ready to fall apart, even with Zito.

LDS:
Yankees vs. Tigers
Rematch from last year, same result. Tigers in 4.
White Sox vs A's
Kenny Williams gets revenge for "Moneyball". Sox in 5
Dodgers vs. Phillies
Ryan Howard goes nuts, hits 5 HR in 4 games. Freddy Garcia comes up huge. Phillies in 4
Cubs vs. Mets
In a 5 game series the Cubs pitching wins out as Zambrano wins 2 and Hill wins 1. Cubs in 4

LCS:
White Sox vs. Tigers
A nasty series with lots of hard play and nasty feelings. Game 7 ends for the Sox with too much power as Thome, Konerko, and Dye all clobber HR's. Sox in 7
Cubs vs. Phillies
Again, pitching carries the day. Zambrano wins in game 1, Garcia wins in game 2, Hill wins in game 3. Rinse and repeat in 4-6. Cubs in 6

World Series:
White Sox vs. Cubs
No winner as Chicago falls into chaos and anarchy. Riots in the streets, thousands dead. Should the series take place somehow the Sox win in 6.

ROY: AL - Matsuzaka NL - Chris Young
Cy Young: AL - Halladay NL - Zambrano
MVP: AL - Jermaine Dye NL - Ryan Howard


---

I'm going bald to help kids with cancer! (stbaldricks.org)
Promote this thread!
jfkfc
Liverwurst



Since: 9.2.02

Since last post: 593 days
Last activity: 402 days

#2 Posted on | Instant Rating: 4.76
AL
New York
Detroit
Oakland
-Boston

NYY over Oakland
Boston over Detroit

NYY over Boston

NL
New York
Houston
San Francisco
-Chicago

NYM over Chicago
Houston over San Francisco

Houston over NYM

NYY over Houston
whatever
Bierwurst




Since: 12.2.02
From: Cleveland, Ohio

Since last post: 27 days
Last activity: 31 min.

#3 Posted on | Instant Rating: 4.07
2007 Predicitions: Now with less analysis and logic, and more homerism!

AL EAST:
*Boston
*NY Yankers
Toronto
Baltimore
Tampa Bay

AL CENTRAL:
*Cleveland
Detroit
Chicago
Minnesota
Kansas City

AL WEST:
*(whatever form of Cali they're representing) Angels
Oakland
Rangers
Seattle

ALDS:
Boston over Angels
Cleveland over New York

ALCS: Cleveland over Boston

NL EAST:
*Philadephia
Atlanta
NY Mets
Florida
Washington

NL CENTRAL:
*St. Louis
*Chicago
Cincinnati
Houston
Milwaukee
Pittsburgh

NL WEST:
*San Diego
Los Angeles
San Francisco
Colorado

NLDS:
Chicago over Philadelphia
St. Louis over New York

NLCS: Chicago over St.Louis

World Series:
Cleveland over Chicago. Hell freezes over.


---
Lexus
Andouille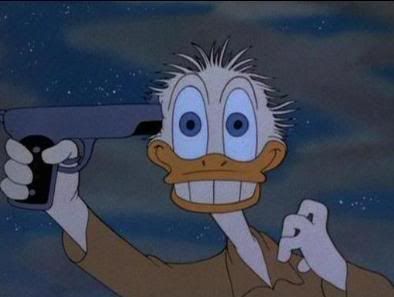 Since: 2.1.02
From: Stafford, VA

Since last post: 31 days
Last activity: 1 hour


AIM:
#4 Posted on | Instant Rating: 3.86
AL
New York
Detroit
Los Angeles at Anaheim
-Minnesota

Detroit is No. 1 seed

NYY over Minnesota
LA at Anaheim over Detroit

NYY over LA at Anaheim

NL
New York
St. Louis
San Diego
-Los Angeles (um, at Los Angeles?)

New York is No. 1 seed

LA at Dodger Stadium (?) over San Diego
NYM over St. Louis

LA over NYM

NYY over LA.

Go Yanks.

(edited by Lexus on 28.3.07 1428)

---

Hold nothing sacred and you'll never be dissapointed. Especially not this statement.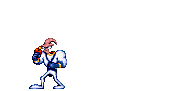 Java
Head cheese



Since: 2.1.02
From: Chandler, AZ

Since last post: 262 days
Last activity: 3 days

#5 Posted on | Instant Rating: 6.52
What the hell.. my tournament picks are shot to hell!

AL EAST:
Boston
NY Yankees
Toronto
Tampa Bay
Baltimore

AL CENTRAL:
Cleveland
Detroit
Chicago
Minnesota
Kansas City

AL WEST:
Anaheim
Oakland
Texas
Seattle

ALDS:
Boston over Detroit
Cleveland over Anaheim

ALCS: Boston over Cleveland

NL EAST:
NY Mets
Philadelphia
Atlanta
Florida
Washington

NL CENTRAL:
Chicago
Milwaukee
St. Louis
Houston
Pittsburgh
Cincinnati

NL WEST:
Arizona
Los Angeles
San Diego
San Francisco
Colorado

NLDS:
Chicago over Los Angeles
New York over Arizona

NLCS: Chicago over New York (The Revenge of '69!!)

World Series:
Chicago over Boston

I figure, 99 years is long enough.

haz
Landjager



Since: 2.1.02
From: Whitby, Ontario, Canada

Since last post: 1222 days
Last activity: 832 days

#6 Posted on | Instant Rating: 6.64
Can't see this being anywhere near, but what the heck...

AL East
--------
Boston (2)
Toronto (*)
NY
Baltimore
Tampa

AL Central
----------
Minnesota (3)
Cleveland
Chicago
Detroit
KC

AL West
-------
Anaheim (1)
Texas
Seattle
Oakland

ALDS
----
Anaheim over Toronto
Boston over Minnesota

ALCS
----
Anaheim over Boston


NL EAST
--------
NY (2)
Philly
Atlanta
Florida
Washington

NL Central
------------
St Louis (3)
Milwaukee (*)
Chicago
Houston
Cincinnati
Pittsburgh

NL West
--------
LA (1)
San Diego
Arizona
Colorado
San Fran

NLDS
-----
LA over Milwaukee
St Louis over NY Mets

NLCS
-----
LA over St Louis


World Series
------------
LA Dodgers over Anaheim Angels....


---

There's a World Container with your name on it, and a billion ways to go bezerk!!
Gugs
Bierwurst



Since: 9.7.02
From: Sleep (That's where I'm a viking)

Since last post: 1668 days
Last activity: 796 days


AIM:
#7 Posted on | Instant Rating: 4.99
AL EAST
New York
Boston (WC)
Toronto
Baltimore
Tampa Bay

AL CENTRAL
Cleveland
Detroit
Minnesota
Chicago
Kansas City

AL WEST
Los Angeles
Oakland
Texas
Seattle

NL EAST
New York
Philadelphia
Atlanta
Florida
Washington

NL CENTRAL
Chicago
St. Louis (WC)
Milwaukee
Houston
Pittsburgh
Cincinnati

NL WEST
San Diego
San Francisco
Los Angeles
Arizona

Boston over Los Angeles
Cleveland over New York
San Diego over Chicago
New York over St. Louis
Boston over Cleveland
San Diego over New York
Boston over New York


---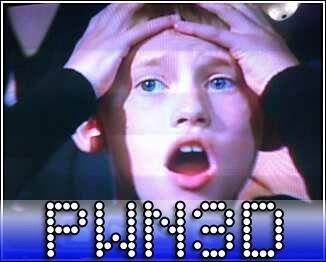 Click Here (youtube.com)
It's False
Scrapple



Since: 20.6.02
From: I am the Tag Team Champions!

Since last post: 479 days
Last activity: 268 days

#8 Posted on | Instant Rating: 4.85
AL WEST
-Angels
-A's
-Rangers
-Mariners

I'm still angered that through the entire offseason, the big offseason pick-ups for the Angels were Gary Matthews Jr. and Shea Hillenbrand. And hey look! Matthews is in the middle of a steroids scandal! D'oh! Well, I'll still go with the Angels to take the division, since their pitching staff is among the best in the league. I don't expect Weaver to hit the sophomore jinx while Lackey and Santana will be good for 15 victories a piece. The wild card is Bartolo Colon. If he's back to 2005 form (and with this being a contract year for him, I don't see why he shouldn't), the Angels will be very dangerous in '07. And hey, the young bats like Howie Kendrick and Mike Napoli will ease the pain of losing '02 champs Adam Kennedy and Darrin Erstad.

Oakland will come close, but fall short of the wild card. The Rangers are still too far in the hole (thanks, A-Rod!) to do any real damage in the division. And the Mariners (who obviously didn't learn from Jeff Weaver's LAST stint in the AL) will finish last and possibly set up LOTS of Ichiro trade rumors for the deadline.

AL CENTRAL
-Tigers
-Indians (Wild Card)
-Twins
-White Sox
-Royals

The Tigers are still mainly intact and Sheffield will give them enough of a power boost to keep them atop the single strongest division in the league. The Twins also managed to keep their roster together, but the loss of Francisco Liriano and retirement of Brad Radke WILL hurt and unless they make a trade for a pitcher at the deadline, they won't make any noise. Santana can't carry this staff by himself. The magic with the White Sox will be gone and everyone will lose patience will Ozzie Guillen sooner than later. The big surprise here should be the Indians, who had a major hiccup last year. There's no reason they shouldn't back to what they were in '05 and they're going to shock a lot of people by making the playoffs. The Royals are what they are.

AL EAST
-Red Sox
-Yankees
-Blue Jays
-Orioles
-Devil Rays

The Sox are far from perfect. They're stuck with an inconsistent J.D. Drew (with a HUGE contract) and a Manny Ramirez distraction is inevitable. But Dice-K looks to be for real and Schilling will want to go out on a high note before he hits free agency. The Sox could very well have the best rotation in the league right now, even with Papelbon going back to the closer role (which he should never have left, in my opinion). They could easily collapse in August, like last year, but I'll give them the benefit of the doubt and say they take the division. The Yankees' pitching staff looks to be in shambles and even if they were all healthy, they look dubious at best. Igawa could be a huge sleeper and give the Yanks double-digit wins. They need more Wang. The Blue Jays are a good team handicapped by a bad manager. It'll be another third place finish for them. The Orioles and Devil Rays remain irrelevent.

NL WEST
-Dodgers
-Padres (wild card)
-D-backs
-Giants

This is the hardest one to call. The Dodgers and Padres both improved big-time in the offseason, but I think the acquisition of Jason Schmidt combined with the loss of J.D. Drew makes the Dodgers enough of a solid team to take the division. But the Pads have a fantastic roster themselves and could easily prove me wrong. Randy Johnson won't give the D-backs enough to win the west, but he'll give them enough to take third. The Giants will be too distracted with Barry Bonds' troubles and chase for Aaron's record to actually win any games. It doesn't help that their long-time ace went to their biggest rival and they tried to make up for it by overpaying (and I mean overpaying) for an inconsistent Barry Zito.

NL CENTRAL
-Cardinals
-Cubs
-Brewers
-Astros
-Reds
-Pirates

Wow, what happened here? The NL Central used to be really good. The Cardinals take a really weak division and Sweet Lou gives Cubs fans some hope with a second-place finish.

NL EAST
-Phillies
-Mets
-Marlins
-Braves
-Nationals

The Phils are due for a division win. The Mets will be hit too hard by injuries, with Pedro's leading the way. The Marlins will make a third-place finish, but likely end up trading away Dontrelle Willis at the deadline. The Braves will keep wondering what went wrong and the first rumors of Bobby Cox's departure will surface. The Nationals are a young team, but they're not there yet. Maybe next year.


---

The Wisdom of Homsar:
AaAaAa! I'm a trendy tote bag!
Quezzy
Scrapple



Since: 6.1.02
From: Pittsburgh, PA

Since last post: 24 days
Last activity: 1 day

#9 Posted on | Instant Rating: 3.65
There are five teams in the NL West, at least two people have left someone off and it seems like people do that every year.

NL West
Arizona
Colorado
San Diego
Los Angeles
San Francisco

NL Central
Houston
Chicago
St. Louis
Milwaukee
Cincinnati
Pittsburgh

NL East
New York
Atlanta (WC)
Philadelphia
Florida
Washington

AL West
Oakland
Los Angeles
Texas
Seattle

AL Central
Detroit
Cleveland (WC)
Minnesota
Chicago
Kansas City

AL East
New York
Toronto
Boston
Baltimore
Tampa Bay

NLDS
Mets over Diamondbacks
Astros over Braves

ALDS
Yankees over Indians
Tigers over A's

NLCS
Mets over Astros

ALCS
Yankees over Tigers

World Series
Mets over Yankees

MVP AL Grady Sizemore NL Lance Berkman
Cy Young AL Rich Harden NL Roy Oswalt
ROY AL Alex Gordon NL Troy Tulowitzki


---

Lance's Response:

THAT IS AWESOME!
redsoxnation
Scrapple



Since: 24.7.02

Since last post: 1629 days
Last activity: 1629 days

#10 Posted on | Instant Rating: 3.78
AL East

Boston: I'm getting 6-1, what do you expect?
Toronto (WC)
New York: This is the year Rivera breaks down in May.
Tampa Bay
Baltimore

AL Central

Chicago
Cleveland: If they had a bullpen, I'd consider them for 1st.
Detroit: Rogers out 3 months could be crippling.
Minnesota: If they had Liriano, I'd pick differently.
Kansas City: Sorry Pieman.

AL West

Texas: Anti-Showalter rule invoked.
Tiajuana Angels
Oakland
Seattle

NL East

Phillies: Maybe they'll show up the 1st half of the year.
Braves (WC)
Marlins
Mets: I hate the Mets. I really do.
Nationals: Could be 110+ loss territory.

NL Central

Brewers: Why not?
Cardinals
Pirates
Cubs
Reds
Astros

NL West

Diamondbacks
Dodgers
Padres
Giants
Rockies

Playoffs
LDS
Red Sox over Rangers
White Sox over Blue Jays
D'Backs over Phillies
Brewers over Braves
LCS
Red Sox over White Sox
Brewers over D'Backs
World Series
Red Sox in 6 over Brewers.
skorpio17
Morcilla



Since: 11.7.02
From: New Jersey

Since last post: 3559 days
Last activity: 3559 days

#11 Posted on | Instant Rating: 2.36
To get to the playoffs, I'll take NYY (13 years in a row), Bos (WC), Oak, and ChW(toughest division in baseball and toughest to make a pick). I can't trust Minnesota with a back-end rotation of Ponson and Ortiz. Detroit is too cocky, though Sheffield gives them leadership. Cleveland has no bullpen and a bad rotation.

For the NL I'll take the Mets(AL lineup), Mil (trendy pick, but the NL central sucks), LAD, SD (WC).

Comeback Players: AL: Harden, NL: Ensberg.

ROY: Alex Gordon, Kouzmanoff.


Super Shane Spear
Bierwurst



Since: 2.1.02
From: Sector 7 Slums

Since last post: 2742 days
Last activity: 2742 days

#12 Posted on | Instant Rating: 4.37
Al East Winner: Toronto
Al Central Winner: Minnesota
Al West Winner: Los Angeles Angels
Al Wild Card: New York Yankees

Yankees over Twins 3-1
Angels over Blue Jays 3-2
Angels over Yankees 4-2

Nl East Winner: New York Mets
Nl Central Winner: St. Louis
Nl West Winner: Los Angeles Dodgers
Nl Wild Card: Milwaukee

Mets over Brewers 3-0
Cardinals over Dodgers 3-2
Mets over Cardinals 4-3

World Series: New York Mets 4, Los Angeles Angels 2

AL Mvp: Vladimir Guerrero
Al Cy Young: Roy Halladay
Al Roy: Delmon Young

Nl Mvp: David Wright
Nl Cy Young: Jason Schmidt
Nl Roy: Kevin Kouzmanoff

TheOldMan
Landjager



Since: 13.2.03
From: Chicago

Since last post: 992 days
Last activity: 38 days

#13 Posted on | Instant Rating: 5.94
Picking with the head, not with the heart...

NL East
NY Mets
Atlanta (WC)
Philadelphia
Florida
Washington

Nobody circles the wagons like the Buffalo Bills, but this is baseball so I'll take Schuerholz to get right back to the top.. only to drop back into Wild Card territory when Minaya makes the key deal in July.

NL Central
St. Louis
Milwaukee
Chi Cubs
Houston
Cincinatti
Pittsburgh

Hell for us Cub fans as the Yankee buy, buy, buy model doesn't get them over the hump in rebuilding year 99. Never bet against the Cardinals, much like the Braves the difference is in the organization.

NL West
LA Dodgers
Arizona
San Diego
Colorado
San Francisco

San Diego falls back after a taste of success, but still plays well. Bonus prediction: Barry gets hurt, does not pass Hank Aaron (at least this year).

AL East
NY Yankees
Boston (WC)
Toronto
Tampa Bay
Baltimore

Never bet against Roger Clemens and the Yankees.

AL Central
Detroit
Chi White Sox
Cleveland
Minnesota
Kansas City

I would ordinarily think that the Tigers would have a letdown, but the addition of Sheffield combined with the subtraction of White Sox 2007 starters in favor of White Sox 2009 starters leaves me no other logical pick.

AL West
LA Angels
Oakland
Texas
Seattle

Moneyball is great for keeping you above water even in down years, but it sucks for trying to win it all. Texas pitching will fade in the summer heat as usual. Bonus prediction: Ichiro will be dealt in July.

Dodgers over Braves 3-2
Cardinals over Mets 3-1
Dodgers over Cardinals 4-1

Yankees over Tigers 3-0
Angels over Red Sox 3-2
Yankees over Angels 4-2

Yankees over Dodgers 4-3


---

It's the Big "W", I tell ya! The Big "W"!
Big Bad
Scrapple



Since: 4.1.02
From: Dorchester, Ontario

Since last post: 38 days
Last activity: 1 day

#14 Posted on | Instant Rating: 4.10
NL West
Arizona, Los Angeles, San Diego, Colorado, San Francisco

NL Central
St. Louis, Milwaukee, Chicago, Pittsburgh, Houston, Cincinnati

NL East
New York, Philly, Florida, Atlanta, Washington

AL West
Anaheim, Texas, Oakland, Seattle

AL Central
Cleveland, Minnesota, Chicago, Detroit, Kansas City

AL East
New York, Toronto, Boston, Baltimore, Tampa Bay

Wild cards: Phillies and Blue Jays

ALDS: Angels over Blue Jays, Indians over Yankees
NLDS: Cardinals over Phillies, D-Backs over Mets

ALCS: Indians over Angels
NLCS: Cardinals over D-Backs

World Series: Cleveland over St. Louis in six

AL MVP: David Ortiz
AL Cy Young: Johan Santana
AL Rookie of the Year: Dice-K
NL MVP: David Wright
NL Cy Young: Brandon Webb
NL Rookie of the Year: Chris Young


---

I don't know what is more disquieting -- the fact that the rest of the statue is missing, or that it has four toes.