PizzaMan
Linguica



Since: 27.3.04

Since last post: 5936 days
Last activity: 5901 days

#1 Posted on | Instant Rating: 0.00
Ok gang, I was sitting here surfin, and listening to my talk radio and sports radio channels, and got to wondering, what everyone else listens to. So, i'll start, with names, and how to find them. Feel free to do the same. (hope this doesn't break a rule.)

Howard Stern - from binary newsgroup.
Opie and Anthony - XM radio
Phil Hendrie - Various sites on the net
Jim Rome - WFLL The Fan (Airs the show online)

That's just a few of the shows i listen to .. anyone have any good stations/shows that not everyone has heard?


---

Thanks for reading! Want something more interesting to read? How about the history of Jim Crockett Promotions? Then go here: http://www.jcpwrestling.com
Promote this thread!
ShotGunShep
Frankfurter



Since: 20.2.03

Since last post: 5341 days
Last activity: 5228 days

#2 Posted on | Instant Rating: 5.23
I listen to talkradio in my car.
Rush Limbaugh
Jim Rome
Sean Hannity
Dan Patrick Show
Phil Hendrie
Loveline
and sometimes GASP Bill O'reilly, but usually I put it on the University's classical station when he is my only other option.


Battlezone
Potato korv



Since: 27.2.03
From: Seattle, Washington

Since last post: 4948 days
Last activity: 1552 days

#3 Posted on | Instant Rating: 4.22
I used to listen to Sports Talk 790 The Zone (790thezone.com) religiously back when I was living in Atlanta. It was quality sports talk radio without guys screaming at each other, or guys calling in as some crazy persona.

It was almost what I'd imagine a CRZ-ran radio station would be like.

I haven't listened to it much since I moved to Seattle, because I can't listen at work on my Mac, but from what I hear, they still bring the goods. Go dig through their archives and find the OJ interview. It's amazing.


---

"It's the four pillars of the male heterosexual psyche. We like naked women, stockings, lesbians, and Sean Connery best as James Bond because that is what being a [man] is." -Jack Davenport, Coupling


I was kidding about that whole "Fire Jim Tressel" thing. Really. I was.
OlFuzzyBastard
Knackwurst




Since: 28.4.02
From: Pittsburgh, PA

Since last post: 1179 days
Last activity: 355 days

#4 Posted on | Instant Rating: 6.09
Balancing things out a bit, I listen to Air America's feed on XM Radio - or at least Al Franken's show (and usually Unfiltered with Lizz Winstead - the creator of "The Daily Show" and Chuck D.) I try to catch Randi Rhodes in the afternoon, but I've usually drifted away from the computer by that point.


---
"The national government will maintain and defend the foundations on which the power of our nation rests. It will offer strong protection to Christianity as the very basis of our collective morality. Today, Christians stand at the head of our country. We want to fill our culture again with the Christian spirit. We want to burn out all the recent immoral developments in literature, in the theatre, and in the press - in short, we want to burn out the poison of immorality which has entered into our whole life and culture as a result of liberal excess during the past years."
-----Adolf Hitler
PizzaMan
Linguica



Since: 27.3.04

Since last post: 5936 days
Last activity: 5901 days

#5 Posted on | Instant Rating: 0.00
OlFuzzy:

I haven't listenend to Franken's show yet, but catch the Majority Report (think that's the name of it) with Garafolo.

Not to bad of a show. I have to add a couple other shows to my list that i failed to mention.

Sean Hannity
Laura Ingraham
Art Bell

Are a few others that i frequent.

Battle:

Checking out 790 right now.


---

Thanks for reading! Want something more interesting to read? How about the history of Jim Crockett Promotions? Then go here: http://www.jcpwrestling.com
Nuclear Winter
Boudin rouge



Since: 9.11.03
From: Bedford, Michigan

Since last post: 3010 days
Last activity: 1561 days

#6 Posted on | Instant Rating: 1.24
Nuclear Winter: Celebrating one whole year of mediocre posts.
---
I usually listen to the radio while playing video games.

Glenn Beck
Rush Limbaugh
Denny Schafer (local guy)
Sean Hannity

Coast to Coast AM (w/ Art Bell & George Noory)
Handel on the Law (w/ Bill Handel)

I'll also listen to Bill O'Reilly and Michael Savage if I can't find anything else anywhere. I don't really care for either of them.

These of course all compliments of Toledo's 1370 WSPD.


---

Check out my User Picture of me meeting Detroit's #25 Darren McCarty.
PalpatineW
Lap cheong



Since: 2.1.02
From: Getting Rowdy

Since last post: 5634 days
Last activity: 5476 days

#7 Posted on | Instant Rating: 9.00
We've got a guy in the Boston market named Jay Severin. Brilliant guy, occasionally offensive, definitely conservative. He's a semi-regular guest on Imus, so you might have heard him there.


---

The master wouldn't approve.
The Vile1
Lap cheong



Since: 4.9.02
From: California

Since last post: 4816 days
Last activity: 4548 days

#8 Posted on | Instant Rating: 5.41
My favorite talk radio hosts:

Phil Hendrie (THE BEST)
Laura Ingram
Sean Hannity
Michael Savage
Glenn Beck
Pat Grey
Ernie Brown

I don't listen to very much sports talk, but my favorite sports talk guy is definitely Arnie Spaniard. I listened to him in Houston until he just about went off the air around 1999-2000. Now I've found him once again on Sportingnews.com.



---


"Don't compare my arm...to your cheap arm!"
-Edward Elric
Whitebacon
Banger



Since: 12.1.02
From: Fresno, CA

Since last post: 46 days
Last activity: 20 days


ICQ:
#9 Posted on | Instant Rating: 7.04
I listen to the Dan Patrick Show (on ESPN Radio), Mike and Mike when I'm up early/late enough, Todd Wright All Night (same thing), Dale Julin ( A local news-talk guy). Hell pretty much this stations progamming: http://www.cvsportingnews.com/cv/110/158.shtml

I also listen to a local talk show hosted by Chris Daniel on an FM station, and, I've started listening to the webcast's of Mr. Tony's show. I'm looking into getting that program that Mean Mark Coale has talked about.


---
AWArulz
Scrapple



Since: 28.1.02
From: Louisville, KY

Since last post: 100 days
Last activity: 6 days

#10 Posted on | Instant Rating: 7.04
The show I won't miss is Bill Bennett's morning show (Morning in America), which is usually on the Salem stations (and XM). He doesn't yell at his callers and he fits my ideological background. Plus they talk about food as needed.

I also listen to Michael Medved, Hugh Hewitt, Dennis Prager.

I'd check out the Air America gang, but I don't have XM and they haven't made it to THIS red state.

There's a local guy here named Terry Meiners who's very funny and ofetn insightful as well.

(edited by AWArulz on 24.11.04 0718)

---

Now, is it ok for me yell THEATRE! in a crowded fire?
Nag
Landjager



Since: 10.1.03
From: Enter your city here

Since last post: 4981 days
Last activity: 3036 days

#11 Posted on | Instant Rating: 3.73
I stray away from the pompous GOP frat boys and Lezbo loving shock jocks that plauge the syndies for a good local radio program. WNIR here in Akron has a good rotation, Howie Chizek and Joe Finan, both intelligent guys who run a quality program which actually talks about something more relevant to my life then Kobe Bryant and Scott Peterson.

I do like Jim Bohannon, but he's probably too moderate to get much mention.

Outside of baseball I don't like sports, so I won't comment much on that. I did listen to Ron Barr at nights, but he's been booted off locally by the FOX guys.


The Vile1
Lap cheong



Since: 4.9.02
From: California

Since last post: 4816 days
Last activity: 4548 days

#12 Posted on | Instant Rating: 5.41
Since we're on the subject of talk radio, isn't Mic Foley getting a radio show soon? Anyone know the format of the show?


---


"Don't compare my arm...to your cheap arm!"
-Edward Elric
drjayphd
Scrapple
Moderator



Since: 22.4.02
From: New Hampshire

Since last post: 126 days
Last activity: 8 days


ICQ:
#13 Posted on | Instant Rating: 6.73
You wanted the best, you got... Out of Context Quote of the Week.

"...others say my mom sucked 3,000 dicks." (Nag)
---
Generally, I avoid talk radio altogether. Something about the format where I want to hit every single host in the face with a shovel.

Then again, whenever I've gotta share a car with my father (he has to drive, of course) he listens to an assortment of conservative shows. Today, Neal Boortz, Limbaugh, and Michael Savage. Yeeargh. Maybe that explains my feelings on talk radio in general?


---

DEAN's Nuggets of Wisdom:

"I don't want him to die. I just want him to NEED my PEE." (as seen here)
Teppan-Yaki
Pepperoni



Since: 28.6.02

Since last post: 3741 days
Last activity: 3711 days

#14 Posted on | Instant Rating: 5.37
Although I used to be a Stern fan in Chicago... the majority of what I listen to is local.

I've mentioned before about Boers and Bernstein in Chicago on WSCR-AM (670), but there's a couple of locals that I'll listen to sometime on the air. I'll sample Bob & Tom's show every now and then, too.
FLRockAndLaw
Kishke



Since: 2.1.02
From: Central Florida, somewhere between Orlando and Tampa, U.S.A.

Since last post: 2339 days
Last activity: 1654 days

#15 Posted on | Instant Rating: 2.52
Whenever I'm close enough to Miami/SoFla between 10 am and 2 pm on weekdays, I like to turn on WQAM 560 AM and listen to the Neil Rogers show. A nice alternative to some of the talk show hosts that I don't like (Stern, Limbaugh, etc.), and refreshing in that he has no problem blasting both sides of the political spectrum (though I'll concede that his site lately seems to be leaning fairly strongly toward the left). Also has some funny stuff that he'll play during his show, too.

Check it out sometime on the web. (neilrogers.com)


---

THE W.COM - GET THE "IENERBOARD" OUT!!!

See what other folks have to say about me:
"Rage, you are awesome." - Parts Unknown, April 10, 2004.
"Big Props to RageRockrr: '+ Oh, and three simple words: Optimus. Fucking. Prime.' You're DAMN right!" - Bizzle Izzle, August 7, 2002.
"Thank you for bringing back a DEEP 80s memory, Rage. THANK YOU." - DMC, June 6, 2002.
"Thanks RageRockrr! You're the coolest!" - Excalibur05, March 10, 2002.
Roy.
Pepperoni



Since: 25.2.04
From: Keystone State

Since last post: 5161 days
Last activity: 1125 days

#16 Posted on | Instant Rating: 6.41
I mostly listen to ESPN radio and the local sports guys, but I'll occasionally flip to Rush, Snow, O'Reilly, etc. just so I can hear what I'm supposed to be fired up about in the world today. It's rare that I agree with any of them, but when they're interviewing people (like congressmen and the like) I find it to be very interesting and informative, and would encourage them to do that rather than take phone calls from either a) really stupid people to yell at and berate or b) really stupid people who want to praise the host for always being right all of the time and/or "looking out for" kids/elderly/soldiers/Americans/new trendy cause.

I usually wake up to Mike and Mike on ESPN News, and then hit the Herd until class or TK on the internet. I don't listen to Jim Rome that often, only because I stopped listening to him because he used to knock TK off an hour early on my station. After Dan Patrick, we get Pat Boland (local sports guy) on 1450 AM and a few times a week we get Phil Grosz (sp?) and Jed Donohue from Blue/White Illustrated on 1390 AM. They basically talk Penn State sports, usually football, and their "scoops" are either wrong or several weeks late.
Super Shane Spear
Bierwurst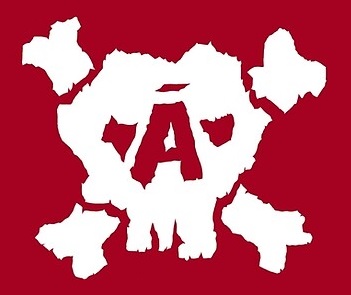 Since: 2.1.02
From: Sector 7 Slums

Since last post: 4395 days
Last activity: 4395 days

#17 Posted on | Instant Rating: 3.08
I work overnights, and would be unable to get throught it without Rick Ballou and Kevin Wheeler on Sporting News Radio. The back up is MPOS (Mark Patrick on Sports) on Fox Sports because usually at 5am Murray in the Morning starts to suck.
wmatistic
Andouille



Since: 2.2.04
From: Austin, TX

Since last post: 1921 days
Last activity: 906 days

#18 Posted on | Instant Rating: 5.00
Phil Hendrie on my XM baby. They took him off the local talk station cause St. Louis couldn't handle it, but I love every minute.

Ted's of Beverly Hills, Western Estates Homeowners Association President Bobby Dooley, a gay man and a gay journalist, C.A.P.F, or just Phil talking it's the best thing on radio.

I'm thinking of trying to get one of those new XM radios that you can record shows on just so I can listen anytime I want to Phil. But they are sold out everywhere.
odessasteps
Scrapple



Since: 2.1.02
From: MD, USA

Since last post: 2931 days
Last activity: 2898 days

#19 Posted on | Instant Rating: 6.41

There's going to be an XM Walkman-type portable coming soon, although a little pricey $350.


---

Mark Coale
Odessa Steps Magazine
The Affirmation, Baby Blog
Oliver
Scrapple



Since: 20.6.02

Since last post: 2674 days
Last activity: 2668 days

#20 Posted on | Instant Rating: 2.88
WHen I lived in Toronto, I loved Howard Stern's show - but between when I lived there and when I returned, they canned him off Canadian radio.

In Calgary, I loved Gerry Forbes. It was part music, part comedy show, and it was ALWAYS good.

I don't listen to the radio where I am now, because all we have here in a soft rock station, and that puts me to sleep.


---

Check out my website; and my online journal...in English and Al Bhed. Seriously.
Pages: 1 2 Next