Llakor
Landjager



Since: 2.1.02
From: Montreal, Quebec, CANADA

Since last post: 1744 days
Last activity: 1736 days


AIM:
#1 Posted on | Instant Rating: 6.64
Chapter One: ďWhere Do I Start?Ē

-Where do I start?

-Itís been my experience that is usually easiest to start with the beginning and then if you can muddle your way to the end, the middle usually takes care of itself.

-Now, see thatís my problem. How do I know what the start is? I mean I know what I thought was the start, but it turns out that that was just the start of the end. And the real start I thought was ended years ago. Not to mention that the real start only makes sense if you start with the middle that I thought was the start until I learned that it wasnít.

-Have you ever seen Pulp Fiction?

-The Tarantino film?

-Yeah

-Is that the one with the ear?

-Nah, itís the one with John Travolta doing the twist with Uma Thurman.

-Oh, yeah, yeah, Iíve seen that. ď"C'est la vie", say the old folks, it goes to show you never can tellĒ Chuck Berry singing in French. Itís hard to forget.

-Well, thereís a lot of stuff I have issues with in that movie. It glorifies violence and drug use...

-Oh fuck off! You were hoping for a Disney movie? Christ even in Bambi they kill Bambiís mother and they light the forest on fire. Itís a movie, you need conflict to tell a story otherwise you might as well be jerking off because youíre just watching pretty pictures, you know?

-Fine. Look, I donít really want to argue films with you. The point that I was going to make is that what I admired about the film was its structure. The movie starts with the end and then bounces around through the beginning, some of the middle, some stuff that happens after the end and then by the end of the film you sort of understand the beginning which was really the end. Right.

-Yeah OK I think I got you.

-See, the reason that I admire that is that that that is a bit like my job is like. You know I get the body or the open safe or the shot-up 7-11 and I have to work backwards to figure out how it got that way. And you get it in bits and pieces. You never get to have the story that starts from the beginning and works it way to the end. Itís never that neat. And sometimes, you get a piece that happens after the end that explains what happened before. Like you knock down the door of some apartment because the neighbour is complaining about the smell and you find the dead body of some week dead strung-out junkie and in his pocket is a twenty dollar bill that a cashier at the 7-11 wrote on before some guys in a mask ripped it from his cash. So, you have to be able to work out the story from fragments and pieces, but you never have the complete picture.

-Fragments and pieces - I like that - thatís it exactly. See, I should have come to you months ago, but I couldnít put it all together. I only had bits and pieces.

-OK, why donít you start where you need to start and you can give me the bits and pieces that you have and you can explain to me how they fit together.

-Thatíll work, I guess. I know that youíve got your little form there. We can start with my name. Eric Tessier. T-E-S-S-I-E-R. I was born in Ste-Anne-des-Plaines in Quebec. When doesnít really matter. It was a pissant little shit-hole of a town when I was born and itís still a pissant shit-hole of a town now - just bigger. But the important thing is that other than some pathetic wankers on the internet, no one knows me as Eric Tessier. No one. Every one calls me by the mask that I put on to get out of Quebec...

-All right. Iíll bite. What do they call you?

-Let me ask you Detective? Does this noise awake any memories? Tsss-Tsss-Tsss-Tsss-Tsss

-Wait a minute. Holy SHIT! Youíre the Rattler!

-Yeah.

-Man, I remember the match you had against the Davey the Mongoose back in what 84? 83? Jesus, I must have been eleven. I badgered my Dad for weeks to get tickets. He kept saying that wrestling was stupid and there was no way that he was going to waste hard earned money on tickets. Truth was he bought tickets the first day that they went on sale. He finally snuck them into my Corn Flakes when I wasnít looking the week before the show. When I found them, and then when we went to the show, I think it was the closest I ever was to my Dad.

-Well, thanks for making me feel old.

-Oh, Fuck sorry. Look, donít take this the wrong way, but seeing Davey beat you finally after you had been such a prick to him for so long, after you kicked the ear off his head, after you broke his larynx after kicking him in the throat... I mean seeing him beat you finally in the old Checkerdome, itís probably my best favourite childhood memory.

-Donít worry about it kid, in my profession thatís what passes for a professional compliment. So, everyone knows me as the Rattler, which isnít such a bad thing, because wrestling can be a cruel business. When you saw me as a kid, I was full-on in the spotlight. Semi-main in the biggest card of the year for the biggest promotion in the world. Shown on Pay-Per-View! Rebroadcast in arenas and movie theatres all over. Fuck, in Mexico City, they burned the theatre down because they thought that I had won the match on the near-fall near the end. Burned down the fucking theatre! But, man when that spotlight falls off you, when you fall off the main stage. The fall can be cruel, man.

Next: Chapter Two: "Into the Spotlight"
http://the-w.com/thread.php/id=23047

(edited by Llakor on 3.11.04 0053)
---

"Don't Blame CANADA, Blame Yourselves!"
Promote this thread!
Whitebacon
Banger



Since: 12.1.02
From: Fresno, CA

Since last post: 134 days
Last activity: 29 min.


AIM:
ICQ:
#2 Posted on | Instant Rating: 7.04
I'm not sure what that was...but it was awesome.


---
BrewGuy
Kolbasz




Since: 2.1.02
From: Pickering, Ontario

Since last post: 1729 days
Last activity: 267 days


AIM:
ICQ:
#3 Posted on | Instant Rating: 3.16
It's Llakor in pure writing mode. No preservatives, no additives, just total WYSIWYG Llakor.

Now, keep WRITING!


---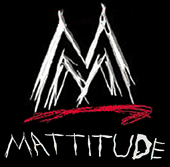 *points to self*