jerm
Cotto



Since: 12.12.03
From: wangopolis

Since last post: 3490 days
Last activity: 2437 days

#4 Posted on | Instant Rating: 6.68
I gathered.

I was just saying I hope it's fun, since I plan to get it for PS2 in March, and I don't want all my pining to be for naught... but from what I've heard, if you have a good enough computer to run it, (and like online RPGs) it's good.
CarlCX
Salami




Since: 1.5.02
From: California.

Since last post: 1295 days
Last activity: 216 days

#5 Posted on | Instant Rating: 6.00
After playing it, I can honestly say this: If you enjoy EverQuest but prefer the Final Fantasy artistic style, you'll be in heaven.

That's really about all it is. There's nothing much new to it. Given that and how utterly bastardly Square-Enix is to their customers, I closed my subscription pretty quickly. If you enjoy EQ, then by all means go for it.
jerm
Cotto



Since: 12.12.03
From: wangopolis

Since last post: 3490 days
Last activity: 2437 days

#6 Posted on | Instant Rating: 6.68
What sort of bastardly thing did they do?
CarlCX
Salami




Since: 1.5.02
From: California.

Since last post: 1295 days
Last activity: 216 days

#7 Posted on | Instant Rating: 6.00
It's not so much that they specifically try to screw you independently, it's that their general policies are very...strangling; things that most MMORPGs give you for free, you have to either pay or work extra to obtain in FFXI. Cases in point:

1. You can't simply play the game: you have to install PlayOnline, Square-Enix's proprietary front-end program, which means registering a PlayOnline account, getting a PlayOnline e-mail, going through the PlaneOnline network anytime you want to play, etc.

2: When you do create a character, you can't choose what server you are on: rather, you are randomly assigned to one of thirty by the game.

3: Further, to get on a server of your choosing, you must obtain (or someone must buy for you) a Worldpass (with in-game money, not real money), a ten-digit code that allows you to transport to a different server. Problem: this expires if you don't use it quickly enough, and further, the cost goes up or down depending on the population of the server.

4: Yet further, once you DO get on a server--that's your only character. You see, rather than simply having subscriptions in FFXI, you have...

THE CONTENT ID SYSTEM! Unlike any other MMORPG out there, rather than paying for one general subscription to the game, you get to pay for your individual personas at the same exact price. I wanted to try playing a Fighter and a Black Mage--so it was rather a pisser to discover that I had to pay for another new Content ID if I wanted an alternate character. Compounding this is Tetra Master. Presuming you've played FF9, you may recall the Tetra Master minigame (and if not, just in case, it's basically a relatively simple competitive card game). FFXI comes with the Tetra Master network, also accessible through PlayOnline. It is just as small a minigame as it was in FF9. And to play it, you must buy yet another Content ID (this one SLIGHTLY less expensive).

And there's a bunch of smaller stuff. I've always liked taking artistic photographs of my MMORPGs, so it was a pisser to me that all screenshots you take in-game aren't only reduced in size to a set resolution, they're also watermarked with Square-Enix copyright info.

For me, it seemed like way too much to deal with for a game that didn't really feel any more special than any other of it's ilk. But again, your mileage my vary.
jerm
Cotto



Since: 12.12.03
From: wangopolis

Since last post: 3490 days
Last activity: 2437 days

#8 Posted on | Instant Rating: 6.68
I see, I see.

I heard about the extra charge for Tetra Master... I thought that was pretty odd, although I wasn't a fan of the game in FF9 so I wasn't interested in it to begin with.

I'm hoping the PS2 version will be scaled down in terms of logging in. Screenshots also wont be an issue either, which is kinda a shame.

The server thing sounds like it will be somewhere between annoying an hellish. I had no idea there was so many servers, and I have at least two friends getting the game at the same time as me.

The character thing must be annoying if you're used to other MMORPGS... I know I've had at least two characters in every online game I've played up to now. I wonder if they did it to prevent people from making mules, hording resources, etc. From what I've read, though, the job system is pretty flexible, and your one character can work on multiple jobs independently (which lessens the need for several characters). This appeals to me more than the expected system of selecting a class and sticking with it for the duration of your character's life.

Ah well, I still have to wait a while before testing any of this out...
Nate The Snake
Liverwurst



Since: 9.1.02
From: Wichita, Ks

Since last post: 5089 days
Last activity: 4558 days

#9 Posted on | Instant Rating: 4.72
Jeez, even Sony didn't charge you for Gemstone. Was Tetra Master popular enough overseas to warrant a charge? Do you get anything at all in the main game out of playing the game/collecting the cards at least?


---

Kansas-born and deeply ashamed
The last living La Parka Marka

"They that can give up essential liberty to gain a little temporary safety deserve neither liberty nor safety." - Benjamin Franklin
Pike
Italian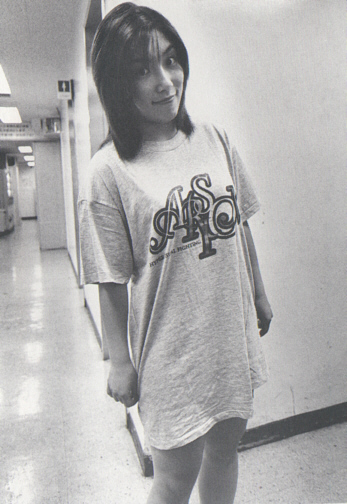 Since: 7.4.03
From: KS

Since last post: 5105 days
Last activity: 5097 days

#10 Posted on | Instant Rating: 0.90
The one friend I know that has it didn't say anything about other charges. He say he pays about $15 a month and he has mulitaples chars. He did say he have to do something to the cpu and it not really mine so i don't think I'll get it for the cpu maybe for the ps2 or hold out for the True fansty online for the xbox.


---

Great Muta is a wrestling GOD!! praise the Great Muta.