ScreamingHeadGuy
Frankfurter



Since: 1.2.02
From: Appleton, WI

Since last post: 3653 days
Last activity: 3653 days

#1 Posted on | Instant Rating: 5.96
Fighting evil by moonlight, winning love by daylight, never running from a real fight, because it is time to WAKE UP! (whysoever won't they?) 'Cuz it's time for Raw, live from Beaumont, Texas...and a Fashion Report, too!

Bisch, in black wool sportscoat, spraypaints Austin's vissage.

FOOTAGE! of Austin's "Farewell Speech". You wrestle for 19 years and salute the fans with LITE beer?

In the ring, Bisch, with Team Bischoff - Randy in blue-grey tshirt and black slacks, Mark Henry in white singlet with red slashes, with Teddy Long, in white suit, Christian! in sweatervest, Steiner in chainmail, black muscleshirt and red "Freakzilla" tights, and Jericho, in sparkly blue/silver "Hilight" shirt and pants, grants each of his team members favors to be called-in whenever. But Evolution (the rest of it, that is) - HHH, in black suit with greenish turtleneck, Flair in black longsleeved tshirt and grey slacks, and Batista in black shirt with grey shoulder stripes, is out. Bisch books Goldberg vs. HHH, Batista, and Randy.

BookerT, in white hot-crotch, flamin' "BookerT" undies, vs. Mark Henry, with Teddy Long, in same as before, already in the ring. Charles Robinson officiates, in the stripes. Rollup + feet on the ropes get Booker the pin. An average match.

La Resistance, Rene in sparkly blue military coat, black beret and black "La Resistance" undies, and Conway, in black "La Resistance" undies, with a French flag, vs. Jindrak, in red "Jindrak" undies and Cade in red undies. Mike Chioda officiates. Lillian wears a black slingshot top and black bellbottoms. Oh, and Cade gets on the mic and decides to dedicate this match to the U.S. armed forces. Holdup Dropkick for the pin. An average match.

In the back, Shawn speaks...or not. 'Cuz Bisch, with rent-a-cops, interrupts. Shawn gets sent away for the night.

King, in black/white vertical stripes with gold scrollwork, and JR, in black hat, black sportscoat, and red shirt, show stills from the Shane/Kane/Amulance match.

In their lockerroom, Test and Steiner decide to work together, and Stacie is still property.

Rob, in purple singlet with crotch-eating dragon, the IC Title over his shoulder, vs. Flair, in gold sequined "Nature Boy" robe and black "RF" undies therunder. Randy joins commentary. Apparently the Five-Star Frogsplah has been banned from this match. Orton interferes for th DQ. A nice match. It looks like Randy has designs on the IC Title.

In the back, Coach walks past Rosey and Hurricane, cracking wise, on his way to visit Bischoff. Next week - Raw Roulette in Salt Lake City. But isn't that a Vegas gimick?

Hilight Reel - Jericho, with the full set, brags about getting rid of Austin. His guest is Lita, in black mesh tanktop over pink tanktop and black hotpants. Is she nipping, or is that a kink in the fabric? Oh, then out comes Mattitude, in his blue sleeveless "MHV1" tshir tand black/white pants. It looks like he's about to propose, but Molly (looking more like Dawn Marie-Wilson), in white top, choker and black pants, the Women's Title over her shoulder, interrupts. Um...book a match - Lita/Mattitude vs. Molly/Bisch? Silly people, didn't you know Mattitude's a heel?

Dudleyz, in new black/yellow "Dudley Boyz" jerseys, Bubba in green/yellow shorts and carrying the belt, DVon in yellow/green camo pants, wearing the belt, vs. Steiner, w.o. the muscleshirt, and Test, in black undies with hip flame, with Stacie, in black top, black choker and black/white striped skirt. 3D for the pin. An average match. Stacie's continued rebellion is nice. Fuck you, Lawler.

In the back, Mattitude and Lita talk. Trish is there right away so the ladies can share a giddy moment.

Mattitude/Lita vs. Molly/Bischoff, everyone in the same as before. Charles Robinson has the duty of officiating this match. Mattitude leaves Lita out to dry. Rollup by Bisch for the pin. Post-match, Mattitude asks how the Womens' Title could be more important to her than his love. Man, what a way to get dumped.

Val, in towell, with purple "V" undies thereunder, with Lance and two hos, vs. Rico, in white tights with maroon tassles, with Jackie. Agh - it's Heat! THIS is channel-flipping goodness - piss-poor "announcing" and two jobbers going at it. Umm - could one of the ladies check if Lance stuffs his undies? I'm not gonna look to check.

In the back, an upset Lita leaves. But along the way she runs into Christian! Ooo - he used his favor from Bischoff to keep her from being fired. Now THAT is what "Love is...". It's also a swerve!

I'm wierded-out when another man says he loves the shit out of me. Just saying.

FOOTAGE! of Randy picking on DumbassNBAMan.

In their lockerroom, Evolution holds a planning session.

Meanwhile, Jericho asks Trish out for a date. But she wants him to explain why he set-up Lita to be humiliated like that (duh - so he could make her vulnerable, thereby making Christian! look good). Yes, Jericho, you are smooth! (I should be taking notes - wait, I am!)

Evolution - HHH in black iron-cross bikershorts, Randy in black "Orton" undies with hip-wings, and Batista, in black undies with snaking flame, with Flair, vs. Goldberg, in black white-trimmed undies with butt barbedwire. Mike Chioda is the referee. Goldberg has unbelievable healing abilities, as his leg is better than it was last night, despite the beating it took. Pedigree for a pin. And a post-match sit-down interview (well, HHH sits at least). Oh, next week HHH gets ANOTHER match for the title. Hey, Kane decides to show-up ('cuz the show needs more him), scaring-off Evolution so HE can rough-up Goldberg.

Overall: The announcing is back to "annoying" level. The romance angles continue to entertain. What about the whole "I still remember" note to BookerT thing? It was thoroughly entertaining, save for the Val/Rico segment, which left me wanting.


---
Fashion Reporter Extraordinare


...as is proper.
Promote this thread!
Staplegun
Longanisa



Since: 6.11.03

Since last post: 6776 days
Last activity: 6753 days

#2 Posted on
Line of the night: Randy Orton: it is an honor to grace you both with my presense

site of the night: gayda's nipple! (huh? sign of the night? forgot...drools..loser..)



---

let me ride *burn my eyes* let me ride
I rushed the lady's room
took the water from the toilet washed her feet and blessed her name
*i miss her, r.i.p. 1960 - 2003...
Kane Is Ugly
Kishke



Since: 14.7.03
From: Uglyville

Since last post: 5329 days
Last activity: 5315 days

#3 Posted on
I love this Jericho/Christian/Lita/Trish storyline. You know whats coming, but damn if it isnt highly entertaining getting to the climas of the angle. Problem is, Jericho and Christian are too good looking for this to work. They need to use uglier wrestling to make it more real.

Also, what the fuck were Rosey & Hurricane doing in that hallway?
Spaceman Spiff
Knackwurst



Since: 2.1.02
From: Philly Suburbs

Since last post: 797 days
Last activity: 7 hours

#4 Posted on | Instant Rating: 4.05
Matt Hardy owns all. You just *knew* he was going to turn heel on Lita, and the waiting made it extra sweet. I had a huge smile on my face from the second Matt stepped off the apron away from Lita. Hopefully they'll use him better on Raw than they did on SD.

As for the rest of Raw, it was a good show.


---
Mr Heel II
Lap cheong



Since: 25.2.02

Since last post: 1352 days
Last activity: 1088 days

#5 Posted on | Instant Rating: 6.11
JR: "How is Goldberg controlling these three awesome athletes?" Me: "PLOD PLOD PLOD PLOD PLOD"

Lita takes her DOG to tbe arenas?

I'd say that I called Matt Hardy's heel turn…except, uh, he already was a heel…

I think Orton would be a great I-C champ and might even ultimately bring a hint of Rick Rude back to it. But I'd like to see a Matt Hardy/RVD feud more.

It really sucks that RAW sounds like a good one next week…because I'm going to be in Salt Lake City the WEEK AFTER.

Coach has almost completely morphed into Joel Gertner, hasn't he.





---
geemoney
Scrapple



Since: 26.1.03
From: Naples, FL

Since last post: 2 days
Last activity: 4 hours

#6 Posted on | Instant Rating: 2.31
ScreamingHeadGuy- If you thought the Rico/Val segment WASN'T entertaining, you weren't watching close enough.

Random Raw Thoughts:
A good RAW this week....I liked the opening segment, establishing Evolution and Team Bischoff....Booker T. v.s Mark Henry was serviceable. Booker getting pinned by Henry last night, then winning with his feet on the ropes this week doesn't say much for his push....La Resistance v.s the Green Monkeys was "formula" (a word being used too often to describe matches as of late)....If he didn't want Michaels to do that interview, why did Bischoff, the head of RAW, schedule it?....RVD v.s Flair was good too, establishing Bischoff's power again by banning the frog splash.

Raw Roulette sounds promising....The Highlight Reel was actually useful this week. Matt Hardy got a good pop, too....Announcing Bischoff as Molly's tag partner kinda threw me....Dudleyz v.s Test/Steiner was, uh, there. Bubba needs pants, stat....I can honestly say, I didn't see the Matt heel turn coming, though his reasoning was a bit weak....Val v.s Rico was prolly close to the match of the night. Why did Val get the win?....NIPPLE!!!....I'm intrigued by both Lita/Christian and Jericho/Trish situations. Those men should write a book on how to pick up women....Evolution v.s Goldberg was even suitable. They did the right thing, Evolution getting over as heels in this match. Sets up a Kane/Goldberg angle, too.
OlFuzzyBastard
Knackwurst



Since: 28.4.02
From: Pittsburgh, PA

Since last post: 1279 days
Last activity: 456 days

#7 Posted on | Instant Rating: 6.91
See, I fell for the Matt Hardy swerve hook, line and sinker. (And, for the record, that's a good swerve. It's suprising, but it still makes sense and logically progresses storylines.)

I was sitting there mourning the death of cool heel Matt Hardy - figuring he was going to return to his Hardy Boyz-style gimmich and go for a face run. (It's not to illogical. Matt Hardy was starting to get some degree of face pops - and the Hardyz always moved merchandise, especially with teenage girls.) I was especially sad about the loss of Matt Facts when - BooM! - he screws over Lita and remains the MFer I know and love.

The whole show was pretty solid, actually - and I really feel like they have a long term plan right now. It sure looks like they've got a pretty good idea what they're doing with Armageddon - and they've even got a few Wrestlemania matches penciled in. (Goldberg-Lesnar and UT-Kane both seem more than likely, wouldn't you say?)

I hope Kane's staying on Smackdown, although with his show-ending run-in, I highly doubt it. A change of scenery would do him good - although I guess he is the best choice to face Goldberg next.

(I do worry they've dropped the "I STILL REMEMBER" Booker T storyline, though. Did JR and Lawler mention that tonight? I was kinda going back and forth between RAW and the increasingly depressing Steelers game.)


---
Mayhem
Scrapple



Since: 25.4.03
From: Nashville, TN

Since last post: 1899 days
Last activity: 1784 days

#8 Posted on | Instant Rating: 4.46

Pretty good post-PPV show. I thought the show got better as it progressed.

So I wonder if Christian is setting up for a face run, or Lita will bet heartbroken again ... that story intrigues me.

Line of the night: Triple H: "That's mighty white of you, Eric ... (looking at Teddy Long & Mark Henry) ... No offense to you guys." I was rolling on that one ...

Good to see heel Matt on RAW ... I am finally at peace.

And nothing like a good nipple shot to get the internet a buzzin'!!!


---

Ralph Wiggum: "We're going to Africa; land of lions and giraffes and Santa and balloons ... "
Matt Tracker
Scrapple



Since: 8.5.03
From: North Carolina

Since last post: 74 days
Last activity: 11 hours

#9 Posted on | Instant Rating: 6.17
They continue to use Henry right. Let Teddy do his talking and let him try to simply smoosh people. It was a match he had to carry and he did a decent job. Not as personable as Batista, but a decent job.

Jindrak has adopted the Bradshaw look and has lost his edgy young appeal. He's too clean-cut now. A fairly drab match; it does more to wave the flag than elevate them as title contenders.

Orton is improving by the week. Starting from the RVD title tease to the final match, he is emerging as THE blue chipper of them all.

The Other Matt gets chants even though he's been a bastard heel for the better part of a year. Molly finally asks what she has to do to get some respect and the answer, of course, is to tattoo her lower lip.

Lolly lolly lolly, the Dudley's like to pahty. Hope they saved the recipts for those outfits. The Stacy defiance continues to go nowhere except maybe a titles-for-Stacy stipulation PPV match.

The Other Matt's cold hard stare was much better than his verbal delivery. Eric's appearance in a suit was inexcusably lazy. Why not give the spot to another Eric lackey? He could have fired Lita from ringside. Anyway, it quickly lead up to The Other Matt dump, and it was well done. Poor Lita. Do I sympathize with her or look at the purple lace thong? I'm torn.

Rico continues to waste his great offense with a Goldust rip-off.

The Christian/Lita and Trish/Jericho skits? I know I'm supposed to say "shut up and wrestle" but these guys are doing a great job selling the melodrama. It's low-key, it's conversational, it's credible. They are raising toss-off backstage soap opera into entertainment. This works. A thousand kudos for making parallel burgeoning relationship angles interesting and distinct.

And Evolution have finally gelled into a great faction. I found myself rooting for them right about the time Goldberg became Mr. Clothesline. This match made them for me.

Kane? Eh. If he gets the Goldberg shot, what do Batista/Triple H/Flair do at the PPV? Fight Cade/Jindrak/Maven?


---


"To be the man, you gotta beat demands." -- The Lovely Mrs. Tracker
Torchslasher
Knackwurst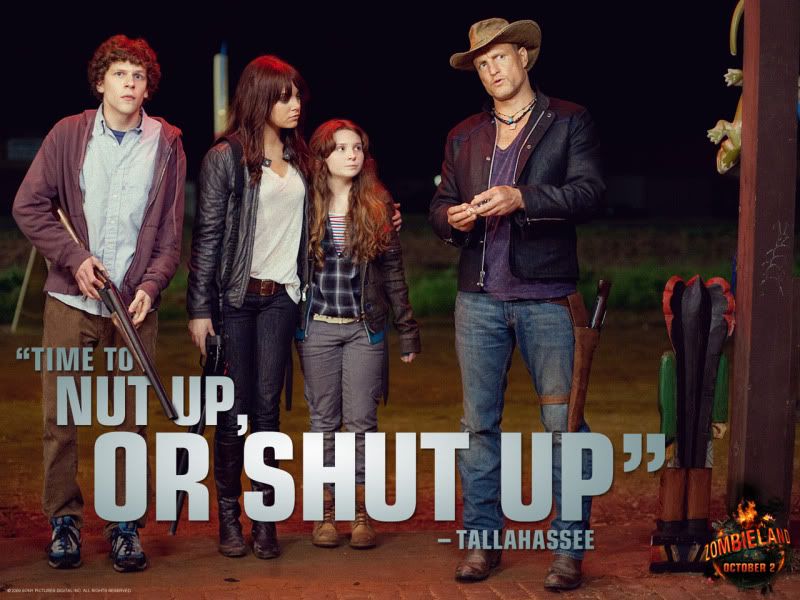 Since: 17.1.02
From: New F'n Jersey

Since last post: 34 days
Last activity: 34 days

#10 Posted on | Instant Rating: 6.44
This was just another example of a hot crowd making the show better. I know Cade got cheap face heat for his comments and that's why his team got a big pop for their win. For most of the audience at home though, all that matters is that the fans showed the Green Monkeys some love.

The favors angle was intriguing and made the show more unpredictable. This was such a jam-packed Raw that I couldn't even criticize the show for having a Val-Rico match after 10:30.

Chris Jericho and Trish had some really good chemistry again tonight, and acted better with their kiss than in the past with their banter. And the CLB even was on with his acting. Just a fun and eventful show all around.


---

Molly, Stacy and Daffney all in WWE? I suddenly lost all my will to complain about anything regarding the WWE. Hope I don't lose my street cred for this.

FriedEgg
Polska kielbasa



Since: 13.6.03
From: Washington, DC

Since last post: 5337 days
Last activity: 5337 days

#11 Posted on | Instant Rating: 5.93
Originally posted by Mr Heel II

---

Lita takes her DOG to tbe arenas?

---


It must not be that uncommon as Stacy Carter had several wrestlers pose with her dog. Let's just hope Dean Malenko wasn't around and hungry.


---

wrestlingDB: Because I was far too lazy to check multiple wrestling news sites.
fuelinjected
Banger



Since: 12.10.02
From: Canada

Since last post: 6166 days
Last activity: 6166 days

#12 Posted on | Instant Rating: 5.15
The show was pretty good overall, more wrestling then usual.

I'm enjoying the Jericho/Trish and Christian/Lita romance angles. I was thinking that Trish was going to ask Jericho to use his favor to save Lita and have Jericho all torn about what to do. Christian using his was a nice angle though.

When they announced Kane being on Smackdown, I started thinking about who would interupt and destroy that segment because that's one of those unwritten wrestling rules. It looks like Goldberg's coming from the crowd to spear Kane perhaps? Maybe a chance for another tease with Lesnar?

I must again praise WWE for looking like they have some long term plans. One night after the PPV, and we already pretty much know two of the main matches for Armaggedon, Goldberg vs Kane and Randy Orton vs Rob Van Dam. A couple others were hinted at like Michaels vs Batista. Cade/Jindrak getting a shot at the Dudleyz but they'll probably put Steiner/Test into that mix. Probably something like Matt Hardy vs Christian or a mixed tag.

One note on the romance angles, I think it'll wind up with Trish turning heel and a Trish/Lita match at WrestleMania XX.

I didn't really like that Triple H got another pinfall on Goldberg. But it's Triple H and he's taking that belt back sooner then later anyways so whatever. :)
The Sham
Kolbasz



Since: 20.1.02
From: Hamden, CT

Since last post: 4630 days
Last activity: 3982 days

#13 Posted on | Instant Rating: 5.00
Originally posted by Mayhem

---

Line of the night: Triple H: "That's mighty white of you, Eric ... (looking at Teddy Long & Mark Henry) ... No offense to you guys." I was rolling on that one ...

---


What does that even mean? I've never heard someone say that, and it does sound terribly racist. Is that a common turn of phrase in any part of this country?

[Edit: http://phrases.shu.ac.uk/bulletin_board/ 10/messages/99.html
I think that HHH THOUGHT it would be funny to say that in front of Teddy Long, and I guess some people agree. I don't.]

Damned if WWE didn't do sports entertainment RIGHT tonight. I've been living back at home for a while now, so I watch with my mom, and this was the first week I didn't have to cring because she was in the room (except when I had to downplay the nipple slip). Everytime King said something horribly offensive, JR took him to task for it. The skits were entertaining and unpredictable and the wrestling was pretty good, too.

Hmm... with Smackdown yet to come, will this be the best full week of wrestling all year? Let's hope it keeps getting better. And let's hope the SD Eulogy is either short or punctuated with the Undertaker rising from the dead (since it's inevitable now, anyway). Maybe UT'll kill Sable and make her his zombie slave (a much more convincing role for her)... but there I go fantasy booking...

Oh, Raw Roulette next week... I guess the magic can't last forever.

(edited by The Sham on 18.11.03 0027)

---

"Cram it with walnuts, ugly!"- Mr. Homer Simpson

"Nothing says 'bad ass' like beating up Randy Orton."- Matt Hocking, RAW SATIRE- January 21, 2003
geemoney
Scrapple



Since: 26.1.03
From: Naples, FL

Since last post: 2 days
Last activity: 4 hours

#14 Posted on | Instant Rating: 2.31
Sham- I didn't get that quote either.
mercer
Head cheese



Since: 17.11.03
From: Aransas Pass TX

Since last post: 5721 days
Last activity: 5581 days

#15 Posted on
That's mighty white of you...yeah Ive heard that before. Ive always taken it as, thats very cool of you, but thats just me, thats the context I've always heard it in.



---

Later
God Bless
Mercer
Big Bad
Scrapple



Since: 4.1.02
From: Dorchester, Ontario

Since last post: 1387 days
Last activity: 956 days

#16 Posted on | Instant Rating: 5.54
So if HHH can get his world title match *anytime* he wants, why not demand it as soon as the 3-on-1 was over, with Goldberg knocked out and defenseless?

Quibble aside, a pretty good RAW.


---

Let's put this in the plainest terms possible: Darryl Strawberry has no business instructing anybody about anything. He has never done a thing in his life to warrant a position of guidance. Not on the field. Not off the field.-- David Vescey, si.com


Barbwire Mike
Boudin rouge



Since: 6.11.03
From: Dudleyville

Since last post: 6204 days
Last activity: 6197 days

#17 Posted on
"Mighty white of you" is indeed a common term. Eastwood says it in one of one of the Dirty Harry flicks, and I even remember a Batman comic where Scarecrow uses it. Did crack me the hell up though.


---

Lethalwrestling.com: If you don't read us, you're probably gay.
Shem the Penman
Toulouse



Since: 16.1.02
From: The Off-Center of the Universe (aka Philadelphia)

Since last post: 3168 days
Last activity: 2967 days

#18 Posted on | Instant Rating: 4.93
"That's mighty white of you" does mean "that's really good of you," but I doubt anyone has used the phrase un-ironically in decades because, yes, it does sound racist.

Anyway, it's a good night when even Val/Rico and Cade & Jindrak/La Resistance matches are interesting.

Oh, and did everyone notice? No Heidenreich! Can we hope he's been sent back to OVW? I know, he'll probably turn up on Heat, but a guy can dream.

(edited by Shem the Penman on 18.11.03 0027)

---

"I do have a degree in electrical engineering... from almost 20 years ago. Punchcard systems were just becoming obsolete, we had rotary phones in the dorms, and a modem was still a gizmo the size of a shoebox into which you squooshed the phone receiver itself. In short, we lived like animals.

The instant obsolesence is why I became a writer. The rate of punctuation in a sentence doesn't double every 18 friggin' months, and you never have some 22-year-old looming over your shoulder, shaking his head, saying "dude... you're still using adverbs...?"

-- Bob Harris
Tribal Prophet
Andouille



Since: 9.1.02
From: Winnipeg, MB, Canada

Since last post: 2397 days
Last activity: 1657 days

#19 Posted on | Instant Rating: 6.43
Originally posted by The Sham

---

Originally posted by Mayhem

---

Line of the night: Triple H: "That's mighty white of you, Eric ... (looking at Teddy Long & Mark Henry) ... No offense to you guys." I was rolling on that one ...

---



What does that even mean? I've never heard someone say that, and it does sound terribly racist. Is that a common turn of phrase in any part of this country?

---


I think the original meaning of the term was a compliment, using "white" to simply mean pure or honest (I don't think the original meaning had much to do with color), but of course it gets taken at face value a lot and now is almost accepted as meaning "something a non-white would never do". Especially since more and more people use it as a racist comment to begin with.

Either way, Triple H was probably close to getting the WWE in trouble with the line. At least he did it as a joke since Henry and Long were in the ring and he pretty much said it to them.


Tribal Prophet


---

Wrestling exists in the eternal present. What is, has always been, and when it no longer is, it never was. It has no past and no future, and sometimes even today is in question. - Madame Manga

Click Here (welovetheiraqiinformationminister.com)
bigfatgoalie
Loukanika



Since: 17.11.03
From: Canada

Since last post: 6888 days
Last activity: 6803 days

#20 Posted on
Is it just me...or was this RAW both REALLY good...but oddly paced??? It just seemed like there was not a lot of stuff...even though there was!!!

Highlights for me were the romance angles, Hardy ruling all, Triple H saying "that's very white of you...no offence guys", Evolution kicking ass, and all and all just a sense of them building towwards the next PPV.

Just from this RAW I can see:

Goldberg vs Kane
Orton vs RVD
Dudley Boys vs Test/Steiner
Christian vs Hardy
Lita vs Molly

That's a lot of good stuff.




---

Needs More Trish
Pages: 1 2 3 4 Next