FLRockAndLaw
Kishke



Since: 2.1.02
From: Central Florida, somewhere between Orlando and Tampa, U.S.A.

Since last post: 1484 days
Last activity: 799 days

#1 Posted on
Wow - color me surprised that as of Tuesday morning, 9:35 am EST, no full RAW threads yet. Maybe I'll kick it off this week...

Maybe this wasn't the best RAW ever, but it sure seemed like the best RAW they've done in a while - even if the back half was a little light on actual wrestling. We can only pray that this show got some killer ratings for the actual wrestling segments.

Opening six-man tag team match - if they opened every show with a six-man tag, with an ultra-hot finish with everyone hitting their finishers and both men being legal for the next six months, then maybe I might get sick of it. Until then, it was great to see the show start with a really good match that includes that ultra-hot finish that the WWF seems to have down to a science. Not to mention it seemed to continue a few feuds, with Tazz/Spike vs. Dudleys and Booker vs. RVD.

Y2J interview - Okay. If I posted about it on the Net, I officially take it back. Y2J is better as a heel. His interview was damn good last night. He's taken the Foley/Hayes principal of "the heel must believe in what he's saying" and run with it really well with his "I am NOT a fluke champ!" schpiel. I would love to see the WWF keep him as champ until WM for that Triple H-Jericho main event. Prediction - Jericho wheels out the title win footage over Triple H from 2000 on Smackdown.

Edge comes thisclose to winning back the IC Title, only to have Nick Patrick screw him over again. So what happens? He snaps. That's why they call him Edge, folks. A little bit of pure rage to compliment the offbeat shenanigans might just be a really good thing. Here's to hoping that this leads to Edge regaining the title at No Way Out in a brass knuckles match - or better yet, RVD wins the IC title and we get an Edge-RVD feud out of it. RVD-Edge would rock the mid-card.

Oh yeah, Rock-Triple H vs. Jericho-Angle was pretty good, too.

Perfect's back - and he can wrestle!!!

Val Venis is back, doing a pretty funny Rick Rude impersonation - and look, he can wrestle, too!!

Things I'm not so enthused about:
Austin interrupting a perfectly good Perfect-Venis match (with, you know, actual wrestling) to quote the Beverly Hillbillies and say, "Oh yeah, just wait until next year." Austin, you old broken-down sonuvabitch, either start the feud with Perfect, find someone else to feud with, or get the fuck out of the way.

The inexplicable push of Billy and Chucky. Christ, I don't need to see Billy Gunn, tag team champion, again. I'm convinced this man has comprimising photos and information about Vince McMahon and other WWF officials at this point. And why do you have to feed Kane to these guys, who might actually get some heat soon for single-handedly eliminating Big Show at the Rumble?

Nick Patrick. I'm sooooo over the "evil ref who screws over the faces" bit. Considering Patrick's been doing this since about, oh, I don't know, five freaking years ago, I find it interesting that not many people are bored with it - or at least saying so. End it now, let the refs be refs, and let's try to let the wrestlers get over.

Vince McMahon promo. But this is mostly nitpicking. As things develop over the next few weeks, I may take this back and view the promo as a really good way to start the WWF split or the nWo return, if they actually happen. In and of itself last night, however - it sucked.

All in all, though, a very enjoyable show, and the first one I've actually wanted to sit down and watch the whole way through in months.


---

"People say that if you don't love America, then get the hell out. Well, I love America." - "Born on the Fourth of July," 1989.
"One day, we will be reunited. But until then, my spirit will always be with you." - "Mortal Kombat," 1995.
Promote this thread!
pp77777
Weisswurst



Since: 22.1.02
From: London

Since last post: 6606 days
Last activity: 6514 days

#2 Posted on
last night's raw sucked expect for the goldust video,mr perfec(!) , there were too many interviews tonight for my liking and not enough matches. what did everyone else think?


---

listen to me wise men
Dr Unlikely
Liverwurst



Since: 2.1.02

Since last post: 677 days
Last activity: 283 days

#3 Posted on
It seems more like there are two or three Raw threads. This one is closest to the top, so it seems as good a place as any.

I wasn't all that entertained by Raw last night. It seemed like they didn't really have anything to do, so they just sent people out to say that, at some point in the future, they intend to do something to someone but currently have no idea what that something or who that someone is.

Thus, you had Vince come out to say that he was going to do something but not getting around to telling us what that something is. Later, Austin came out to say that he was going to fight someone, but not knowing who that someone was. And Goldust dropped by to put the two together, letting us know that he was going to do something to someone, but opting to neither let us know who that someone was or what that something is.

Sure, I understand building up to things, but all of that on one show just felt like they don't know what they're doing with most of the people in the fed, so they decided to tell us as much. It might payoff in the long run, but it doesn't make for a good night of TV.

I liked what RVD brought to that opening match. There was a spot at the end that it looked like he and Booker mistimed on - when RVD went up to get knocked to the outside, either he was slow or Booker got there fast, so they improvised with RVD ducking down to elbow Booker back and Booker bounced off the ropes as RVD made it to the top to knock him off. It came off really well, I thought. Booker vs. RVD could make for some good matches.

I liked Jericho and his awesome pants once again. I think he's doing great. I was less enthused about HHH - who, by the way, is a bigger clothing nightmare than Jericho by far. The goofy leather jacket with denim vest combo was bad enough even before adding the Iron Cross, now he's wearing that with track pants? Anyway, I really didn't like his portion of the segment. Essentially, Jericho and the Undisputed-UH World Title-UH are secondary to the honor of facing HHH at Wrestlemani-UH, based on his "maybe you'll survive and you'll get to face me, maybe you won't!" thing. Shouldn't it be the other way around?

Dunno where they're going with Edge. Not a clue, really. The shot of the KO'ed Regal on the Titantron when Edge walked up the ramp made me laugh, though.

Was the sound bad or did the crowd give no reaction to Mr. Perfect? That was a major disappointment. It's Mr. Perfect, damn it. Hennig looks good, though, and I'm glad to see him back. I'd love a brief Austin/Perfect feud, even if Austin/Venis looks more likely now. It was a shame they cut off the Venis/Perfect match, since like everyone else, I was looking forward to seeing what they could do. And I don't care if no one else agrees with me, but I swear Val Venis looks like Corey Feldman.

The Kane/Show/Billy/Chucky (are they calling him Chucky now? It sounded like it) thing was a mess. They just did the Kane/Show-team-for-no-reason-and-immediately-screw-up-in-a-match-so-they-hate-each-other thing a month or so ago. At the very least, they could have had Billy give Show a "Showy" headband and have Show gladly accept it.

What else was there? The Austin thing I touched on. It's fun to watch in a "Austin can get away with anything" sense, but sending him out there to basically admit they have nothing for freakin' Stone Cold to do is weak. Announcing his intention to enter the Rumble next year was funny, though, and one of those things only he can pull off. Hennig in the back with Debra was funny.

Were there any other matches before the end? I can't think of anything else. As for Goldust, someone in another thread mentioned Christian having a version of his entrance...that would be an interesting feud, and Christian has the otherwise useless Euro title and DOES fancy himself as a "shining star" type. Oh, and Godfather looked like Eddie Guerrero.

In all, the show was just "fans, things are going to happen in the future...we're not sure who they're going to happen to, who will be involved in the happening or just what will happen...but nonetheless, someone will eventually do something to someone." Not even a Maven appearance to toss HHH and save wrestling. Weak.
The Big Kat
Kishke




Since: 11.1.02
From: Austin, TX

Since last post: 2410 days
Last activity: 416 days

#4 Posted on
Isn't the roster crowded enough as it is, without bringing in guys like Val Venis and the Godfather? I am glad Mr. Perfect is back, and to a lesser extent Goldust, because that was a pretty cool promo he did last night. And what the hell was Vince talking about? The new nWo? His promo was pretty bad, and I thought even Flair took a little long for his promo.


---

-The Big Kat
"It's not that I'm lazy, it's that I just don't care." -Peter Gibbons, Office Space
Mike Phoenix
Chorizo



Since: 8.1.02
From: Pittsburgh, PA

Since last post: 5965 days
Last activity: 5964 days

#5 Posted on
RAW, for a show that was coming off a PPV and probably did good numbers, felt like a hell of a letdown. Lets of stuff that could have move forward was barely mentioned, things that people got excited about [aka Maven, for example] got completely ignored [well, Maven DID work the HWA show...], and things that did move forward barely did.

Would it have REALLY hurt that much for HHH to just bring up the times he's beaten Jericho, legit or not? I don't think it would have. I think he had enough time to do it, too...


---

---=---:---=---
[Look up a line]
Wow, that belt looks like crap... I'll take it and carry it around for years and see if people can take it away from me... What? What was that? You mean even THIS belt doesn't matter! What? I'm insulted! Get away from me you... you... defiler!

Fully Technical Wrestling http://clubs.yahoo.com/clubs/fullytechnicalwrestling
SerWolfe
Landjager



Since: 11.1.02
From: st louis

Since last post: 6162 days
Last activity: 6162 days

#6 Posted on
it's just amazing the reaction to vince's promo... either everybody hates it... or everybody loved it.... but either way it got a reaction and i know that's definitely what he was looking for...


---

I AM THE BEST there is, was and ever will be!!!! Dont you wish that you were me??? no?.... i've got two words for ya!
vsp
Andouille



Since: 3.1.02
From: Philly

Since last post: 4982 days
Last activity: 1237 days

#7 Posted on
Originally posted by The Big Kat
---
And what the hell was Vince talking about? The new nWo?


---

-The Big Kat
"It's not that I'm lazy, it's that I just don't care." -Peter Gibbons, Office Space
---


Aw, hell, that _does_ make sense.

Vince said: "Every WWF superstar lost at the Royal Rumble. Every WWF fan LOST at the Royal Rumble. 'cause I'm about to do something that even I will regret."

Sounds like "I'm bringing in Nash and Hogan" to me!




---

HELLO KITTY gang terrorizes city, family STICKERED to death!
Freeway
Scrapple



Since: 3.1.02
From: Calgary

Since last post: 2254 days
Last activity: 1942 days

#8 Posted on
RAW was pretty good...but a post-PPV RAW needs to be great. Still, The Godfather, Val & Mr. Perfect are back and better than before, and we're building to a bunch of good feuds leading into No Way Out and WrestleMania X-8 (Live from Toronto [dramatic pause] Ontario, Canada!) Still...the prospect of the new NWO pisses me off and scares me...to death. If you take a piece of crap and spraypaint it gold, it's still crap. It's just golden crap.


---

Benoitaholic #258
DJ FrostyFreeze
Scrapple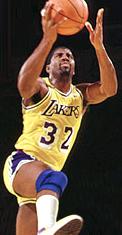 Since: 2.1.02
From: Hawthorne, CA

Since last post: 330 days
Last activity: 57 days

#9 Posted on | Instant Rating: 4.95
I dont think the nWo was originally crap.

I think it was solid gold that was transformed into crap. This could turn out to be an excellent angle, just depends on how they work it, yo.

(As I speak so positively about how this angle might turn out, I pretent to ignore the last "Outside group inVades the WWF and tries to take over" angle they did.)


---
Torchslasher
Knackwurst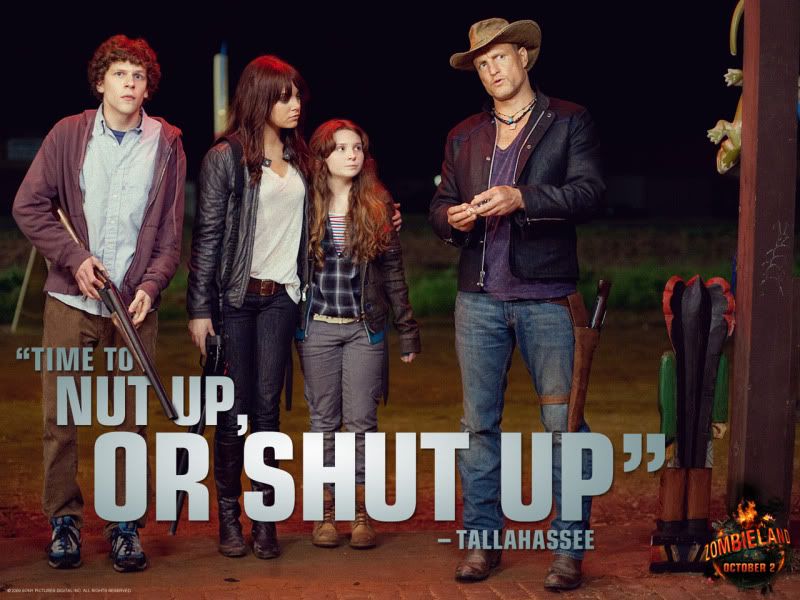 Since: 17.1.02
From: New F'n Jersey

Since last post: 175 days
Last activity: 174 days

#10 Posted on
Last night's Raw proved how valuable the Royal Rumble concept is. There were so many angles from the Rumble that were turned into Raw storylines, that I marveled at the writers' ability. To note:
Lance Storm, the "serious" wrestler, saw the return of the "legit" Godfather, and thought that the escorts and the off-beat shenanigans were offensive to him as a superstar. Therefore, he interrupts Godfather's promo.
Big Show was impressed that Kane could do to him what he did to Rikishi last week, and told Kane so. This led to the tag match with the two monsters against Billy and Chuck.
Mr. Perfect's big return was spoiled by Steve Austin at the Rumble, and decided to tell off Austin's wife. Unfortunately, Curt ended up being caught in that same position at Raw.
Vince McMahon realized that he can't hang with Ric Flair in the ring, after he lost clean to the Nature Boy. Hence, Vince made some deal (perhaps with the Devil) and we will be seeing this play out.

Anyways, the great pay per views are the ones that start up and/or continue feuds, and I thought the Raw show was great in that respect. The crowd was hot, the wrestling was better than in previous weeks, and they even moved forward the Triple H/Steph breakup. My only problem with the crowd was the rather anemic pop HHH got. I don't need to see a heel Triple H until the summer at least.


---

Zap Actions-Dour!!!
lmo911
Italian



Since: 2.1.02
From: A ways past Parts Unknown and to the left of Dudleyville

Since last post: 5483 days
Last activity: 3232 days

#11 Posted on
"I pretent to ignore the last 'Outside group inVades the WWF and tries to take over' angle they did"

That's a whole lot of pretending....

Raw last night left me with a case of promo overload, but it was needed because they had like 4 people suddenly appear who are to my knowledge here for good.

Anyways, Thoughts? I gots 'em! (Does someone use this as a slogan? Because I know it's too catchy for me to have thought it up.
)

In no particular order...

-Val: Yeah! Perfect: Yeah! Goldust: eh Godfather: ummmm...

-Ric and Vince went too long. I forgot what the hell they were saying, during the promo!

-Why can't all wrestling shows open with a match like that? **joins the line wanting to see Booker/RVD**

-We had Val/Perfect and had it thrown away for the Beverly Hillbillies? It was cute, but not as cool as an actual wrestling match! Hennig took a great chair shot, though! No hands or anyhting. Wish I had that kind of gumption..

-Jericho. Heel. Nuff said!!

-Goldust was his freaky self again...don't know if that's a good thing or a bad thing...

-Godfather goes "legit" LAMEST THING EVER!! "Escortin' ain't easy"? Oy! Atleast we got to see Lance...for 45 seconds...

-The Ambiguously Gay Outlaws giving Kane the head band did bring a smile to my face. Of course they really need to give one to HHH. Hunter Hurst Helmsly would take up the whole thing! Well that and HHH is gay and all... well either gay or a Klingon (what's up with his forehead!?)

-HHH used a new move! The spinebuster! Gosh and it wasn't even PPV!! Must have been feeling giving or something. (Hey, I gotta get in my ribs when I can.)

-I like it when Edge does his creepy bigger than usual smile. Of course intense creepy Edge never got over...so hopefully he uses it in moderation.

-The NWO could work...if only Scott Norton were there! Norton! Why hast thou forsaken us!?



---

Nothing is better than X-pac! It's all in the inflection...

Scratch my back with a protractor!!

(edited by lmo911 on 22.1.02 1153)
The Vile One
Chourico



Since: 3.1.02

Since last post: 6394 days
Last activity: 6271 days

#12 Posted on
Did anyone see how pissed Lance Storm was last night during his interview? He looked like he was ready to just drop the mic and leave the arena. For those who don't know what I'm talking about, Lance hates the whole "what" phenomena, and can't stand it when they ruin his promos. I commend Lance Storm for keeping his composure and not taking out any aggression on those pathetic WWF sheep.


---

"It is a strange fate that we suffer so much fear and doubt over so small a thing...such a little thing."
-Boromir
DJ FrostyFreeze
Scrapple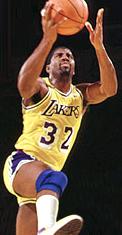 Since: 2.1.02
From: Hawthorne, CA

Since last post: 330 days
Last activity: 57 days

#13 Posted on | Instant Rating: 4.95
He was trying real hard not to react to the "WHAT?"s, then he finally let off a real pissed-off sounding "Whatever" to the crowd. Poor guy.


---
ripblazer
Pickled pork



Since: 16.1.02
From: Calgary Alberta Canada

Since last post: 5415 days
Last activity: 5247 days

#14 Posted on
He should've said something like this:
"You can always tell when a bunch of dumb yokels don't understand simple English."
"What?"
"They keep saying What"
"Wh..."
PalpatineW
Lap cheong



Since: 2.1.02
From: Getting Rowdy

Since last post: 4779 days
Last activity: 4622 days

#15 Posted on
Man, I thought last night's RAW rocked the party. Yeah, it was a little promo-heavy, but as someone mentioned a few posts up, they had four 'new' characters to explain.

And it looks like the WWF is actually willing to try some new and interesting combinations. I mean, we've seen HHH/Jericho before, but who really thought they'd be feuding for the undisputed title? I may have to take this comment back in a month, if Jericho jobs at No Way Out, but here's hoping the champ retains.

Booker/RVD is somewhat new and definitely interesting. Austin vs. VAL VENIS? I dig it. I like Val, and it could be a nice push. Same with Austin/Perfect, if they actually pull the trigger on either of those feuds. The only top-card feud I'm wondering about is the seeming return of Rock-Angle. With Jericho tied up by HHH, will Rock go back to fighting Angle? I thought the two of them had some really good matches, but I'd rather see something different. And the UT is still floating around the main-event scene.

As far as all the teases and veiled threats, darn it, I like it. When storylines become too logical or realistic or what have you, wrestling just gets too damned predictable. Sometimes the slow, organic build is just too obvious. I'm really looking forward to SmackDown! and RAW next week, with plenty of possible new feuds and (potentially disappointing) returns. If Goldust comes out and attacks someone randomly, it will have enough shock value to surprise the audience and keep them interested, but it won't shock us to the point of Russo. That was prety badly worded, but what I'm saying is we can have swerves and surprised that are within the realm of possibility, and as such might leave us shaking our heads, but won't have us running to the keyboards to denounce the latest senseless plot twist.

And dammit, I still mark for Perfect. It reminds me of watching old PPVs when I was a mere youth, before I hit the old age of 20.


---

"If you attempt to ignite a petroleum product on this ship at 0:00 hours, you will activate the fire suppression system, which would seal off this entire compartment."
Cmdr. Data
DJ FrostyFreeze
Scrapple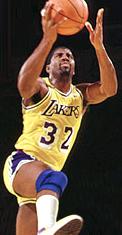 Since: 2.1.02
From: Hawthorne, CA

Since last post: 330 days
Last activity: 57 days

#16 Posted on | Instant Rating: 4.95
ripblazer,

I think I read somewhere semi-dependable that Vince considered that plan of action already, but he think's it's too early.

I personally dont think it'll work.


---
ripblazer
Pickled pork



Since: 16.1.02
From: Calgary Alberta Canada

Since last post: 5415 days
Last activity: 5247 days

#17 Posted on
DJ - you might be right. I think the whole thing is in Austin's hands, either as a heel (thereby turning the marks off) or as a face by going to some other catchphrase.

Or maybe by having Angle or Christian in dork mode start using it.