Hardcore Nick Gage
Loukanika



Since: 10.8.03

Since last post: 5376 days
Last activity: 5344 days

#21 Posted on
Paul Oakenfold doesn't deserve to be on it. I love the grooves of the electronic music he mixes. His music occasionally mixes well in clubs. Maybe they think Oakenfold "killed the original song" with his mix.

Hanson should be on it, big time. So do Coldplay but I'm bias. In fact Coldplay must die!


---

The last remaining H8 Club member!


Eddie Famous
Andouille



Since: 11.12.01
From: Catlin IL

Since last post: 482 days
Last activity: 22 days

#22 Posted on

There were many on that list I don't LIKE, but I wouldn't put them among the worst of all time. You can see where their minds are by putting Pat Boone randomly in the pile.

Where are all the recent "chick rockers"?

Howard Jones? No, think Billy Ocean.

JoBoxers too. Matthew Wilder. The "C'est LA Vie" guy.
Glenn Frey solo stuff. Living in a Box.


---

The ghost of a steam train - echoes down my track
It's at the moment bound for nowhere -
just going round and round
Playground kids and creaking swings -
lost laughter in the breeze
I could go on for hours and I probably will -
but I'd sooner put some joy back
In this town called malice

Peter The Hegemon
Lap cheong



Since: 11.2.03
From: Hackettstown, NJ

Since last post: 76 days
Last activity: 13 hours

#23 Posted on
Everybody is tossing around different possible reasons for giving Bob Geldof a pass off the list, how about this one: he, like, RAISED MILLIONS OF DOLLARS FOR PEOPLE WHO WERE STARVING TO DEATH WHEN HARDLY ANYONE ELSE GAVE A SHIT!!! Hell, when Paula Yates accused Geldof of driving Michael Hutchence to suicide, I was thinking I might give the guy a pass if he'd actually killed somebody.

On a much less serious tip, ICP gets a pass simply because anyone who hangs out with Vampiro can't be the worst band in history. Plus I once bought a t-shirt of theirs as a gift for a friend, and I needed a cheap gift there so they justified their existence with that.

Howard Jones RULES. I've seen him perform totally solo with a shitload of electronics (well, he did have a dancer but no other musicians), acoustic with a percussionist, and as part of Ringo and the All-Starr Band, and he was great in every context. Not to mention inspiring CRZ's ring name for the Mamalukes. Someone, sommmmmeone, someone at Blender....IS TO BLAME!

Mick Jagger's first album was OK, his second had one good song and a lot of crap, his third was incredibly embarrassing. You're a rock and roll legend, and *Lenny Kravitz* has to carry your ass?

Dan Fogelberg and The Alan Parsons Project are both quite good and have no business on this list. Arrested Development too. The Doors, as others have said, were certainly overrated, but far from *bad*.

OndaGrande makes a good point: Creed may very well be the worst band ever. But they're still kind of new on the suckitude scene, so I'm still inclined to put them behind the awful awfulness of Michael Bolton who is awful. Sidenote here: I was lucky enough to get to see the fantastic Bob Dylan tribute at MSG in 1992, and when I got my ticket Bolton had just put out a song called "Steel Bars", which for some inconceivable reason was co-written by Bob Dylan. (Coincidentally, it may be the only song ever written which would not work as a Bob Dylan song if he tried to do it.) I was scared to death that he was going to show up and sing the thing. I was spared, but fate played a cruel trick...a few weeks later I went to a big Clinton/Gore rally at the Meadowlands, and guess who showed up to sing "When I'm Back On My Feet Again".

Hanson may be going nowhere with their now-we're-a-jamband thing, but "MMMBop" is still a great pop single, period.

Where's Taylor Dayne? Bobby Goldsboro? Vanilla Fudge? And where in the name of all that is good and pure is Sherrif? THAT was one awful band.
Gugs
Bierwurst



Since: 9.7.02
From: Sleep (That's where I'm a viking)

Since last post: 1823 days
Last activity: 952 days

#24 Posted on
I'm sorry, but "My Sacrifice" gets Creed out of any predicament they could ever be in, EVER.


And where's Milli Vanilli?


---

Sometimes I ask myself why I watch WWE after all the crap it's given me. HLA, necro, HHH, and so on. And then it hits me. That one simple phrase that can be modified and used for anything that gets you down, yet makes you keep coming back.

Every episode has the potential to be the best one ever, and I'll be damned if I'm going to miss it after sitting through this shit.
Jim LotFP
Linguica



Since: 9.1.02
From: Atlanta

Since last post: 5052 days
Last activity: 5050 days

#25 Posted on
Originally posted by StaggerLee

---

14. Yngwie Malmsteen (great guitar talent, band and songs always sucked)


---


I'd disagree with saying his songs sucked as a blanket statement, but oh boy what stinkers he has in his catalog...

I'd disagree with the idea that the band sucked at all, remember they were always backing Yngwie and playing his ideas... In fact, I can't think of one BAD band member he's ever had... Joe Lynn Turner may be awful, but he's not bad.
---

--
Lamentations of the Flame Princess
Metal Magazine
http://www.lotfpcom
wordlife
Head cheese



Since: 4.4.03

Since last post: 4667 days
Last activity: 3951 days

#26 Posted on
Originally posted by OndaGrande

---

my additions to the list include Matchbox 20, Dave Matthews (not becuase of the band per say, but his whinning annoys me to no end)and Third Eye Blind. Creed is THE worst band ever. i would rather be locked in a VW Microbus with a Grateful Dead "darkstar" bootleg tape for 24 hours than listen to Creed for 3 minutes.

---


I agree with DMB, they suck, every one of their songs sound exactly the same, same with the Crapbox 20, Goo Goo Dolls they totally blow, this list sounds like it was written by a bunch of GenX 30 somethings who listen to crap like DMB,3 Eye Blind and think they are hot shit, I agree that these guys try wayyy too hard to be cool

Description of guy who did this list: he wears clothes that are like 10 years too young for him (the old guy at Abersnobie and Bitch), has the receding hairline, if he goes to the gym he is the dumbass who it takes him like 10 minutes to recover from benching 100 lbs like 4 times then bitches at you if you ask him if he is done, is hanging out at bars where most people are half his age (b/c he is still cool) and is always trying to mack on the 21 year old at the bar (b/c he can still get the chicks).

And Im gonna go against the grain and I dont mind ICP, actually I like their music to listen to when I am at the gym working out, some of their stuff is a lil stupid but some of it isnt that bad and it usually gets your adrealine going. And at least 98 degrees have talent unlike N Suck or Backdoor Boys (I have seen them a cappella on TV and they were damn impressive, furthermore Nick gets props for scoring Jessica Simpson from me, who i think is like 10 times hotter than Britney or Christina)

I believe that Limp or N'Suck are the worst. I wish that sellout Fred Durst would fall off the face of the earth and the rest of that band would get Zach De La Rocha to come out of retirement b/c the Limp music is damn good.

AND DEAR LORD WHERE IS LFO ON THIS LIST?!?!?! SUMMER GIRLS IS THE WORST SONG OF ALL TIME PERIOD!!!!!!!!!!!!!!!!!!!!
Big Bad
Scrapple



Since: 4.1.02
From: Dorchester, Ontario

Since last post: 3 days
Last activity: 1 day

#27 Posted on | Instant Rating: 5.54
---

14. Yngwie Malmsteen (great guitar talent, band and songs always sucked)

---


At the risk of sounding like a heretic, this description could also apply to Clapton. There's a reason why his best songs were all a) written by other people or b) were mostly instrumental (Layla, Classical Gas, etc.)



---

"When this bogus term alternative rock was being thrown at every '70s retro rehash folk group, we were challenging people to new sonic ideas. If some little snotty anarchist with an Apple Mac and an attitude thinks he invented dance music and the big rock group is coming into his territory, [that's] ridiculous." - Bono, 1997
OlFuzzyBastard
Knackwurst



Since: 28.4.02
From: Pittsburgh, PA

Since last post: 370 days
Last activity: 346 days

#28 Posted on
Originally posted by Big Bad

---




---

14. Yngwie Malmsteen (great guitar talent, band and songs always sucked)

---



At the risk of sounding like a heretic, this description could also apply to Clapton. There's a reason why his best songs were all a) written by other people or b) were mostly instrumental (Layla, Classical Gas, etc.)


---


Actually, I've always maintained that Eric Clapton was a great talent who sadly chose to use his powers for evil and I'm quite pleased to know I'm not the only person who felt this way.

It occured to me the other day that The Doors might refer to that abortion of a group currently touring under that name. I checked the magazine and, nope, they mean the real iconic classic rock band. I still don't get it.


---


"George W. Bush is in the middle of his annual 35-day vacation. How many of you get a thirty-five day vacation every year? Yeah, see, that's because they need you at your job... Don't worry, George. Another seventeen months, and you're going to have the longest vacation of your life."
---David Letterman, The Late Show
GRL
Frankfurter



Since: 13.7.02
From: Austin

Since last post: 44 days
Last activity: 1 day

#29 Posted on
I second the confusion on how Paul Oakenfold made this list. I don't get that one on any level.
Ruby Trax
Summer sausage



Since: 10.12.01
From: The KZiM Tower

Since last post: 3327 days
Last activity: 1041 days

#30 Posted on | Instant Rating: 8.25
Originally posted by Big Bad

---

At the risk of sounding like a heretic, this description could also apply to Clapton. There's a reason why his best songs were all a) written by other people or b) were mostly instrumental (Layla, Classical Gas, etc.)

---


N.B., Eric Clapton never recorded "Classical Gas" -- a lot of people have covered it but its originator (and the artist you're probably thinking of) is the awesome Mason Williams who is EXTREMELY awesome.


---

The only thing I enjoy more than doing the crossword puzzle is actually finishing it.
drjayphd
Scrapple
Moderator



Since: 22.4.02
From: Outside of Boston

Since last post: 35 days
Last activity: 6 days


ICQ:
#31 Posted on
Sez Gugs: "I'm sorry, but "My Sacrifice" gets Creed out of any predicament they could ever be in, EVER."

No. No, it doesn't. It's actually even MORE ammunition. In fact, that reminded me, they shoulda given Dave Meyers an honorary spot as the Worst Music Video Director of All Time. I can't even use his work with Missy Elliott as a free pass, because she did half of that anyway.

The ones who do get off: Jamiroquai, Primus, Crash Test Dummies, Arrested Development, Blind Melon, Goo Goo Dolls, and the Doors.

Band that might've gotten off if only for one person: Live (someone just go back and MURDER Ed Kowalzcyk after he did his collaboration with Tricky, because their new song gets the bile going in a way that only Those Goddamned BabyBaby CD's can... you know, the one where you wish for everyone involved to be utterly destroyed on a subatomic level).

Bands that just aren't THAT bad: Spin Doctors (maybe because my first CD purchase was Pocket Full of Kryptonite), Toad the Wet Sprocket (a couple of songs on Fear and Dulcinea save 'em).

Bands/artists I'd add: 3 Doors Down, AFI (actually, no, just kill their rabid fans... keep reading to find out the type I'm talking about), Dave Matthews Band (mostly for their fans... must be a CT thing to go completely fucking insane over them, worshipping the toiled DAVE shits in), Yeah Yeah Yeahs (greatest hype machines ever... I mean, what HAVE they done?), the usual gang of rap/rock or boy/girl band idiots (N'Sync might get a free pass for Timberlake), Dashboard Confessional (Chris Carraba, you Useless Pile Of Shit, try doing something substantial), Further Seems Forever (like Dashboard, only WORSE... how do you pull THAT off?!).


---

Today's Out-Of-Context Quote, Courtesy of hardygrrl:

"...between the grime layer and the Seventies game show host hair, I'd rather rim Undertaker after a White Castle/Schlitz bender."
StaggerLee
Scrapple



Since: 3.10.02
From: Right side of the tracks

Since last post: 3 days
Last activity: 1 day

#32 Posted on
Originally posted by Big Bad

---




---

14. Yngwie Malmsteen (great guitar talent, band and songs always sucked)

---



At the risk of sounding like a heretic, this description could also apply to Clapton. There's a reason why his best songs were all a) written by other people or b) were mostly instrumental (Layla, Classical Gas, etc.)


---


Personally I have always hated Clapton. The only song by him I like is Beautiful Tonight, and that is just for my own highschool memory reasons.

SIDENOTE: One of the funniest bathroom wall writings I ever saw said the following "If you die, and go to heaven and see Eric Clapton, act like you dont know his name" I know it is just wrong because of the songs ispiration, but I thought it was hilarious. Of course the massive number of Jagr shots I had inbibed may be to blame.

(edited by StaggerLee on 21.8.03 1241)
The King of Keith
Lap cheong



Since: 4.11.02
From: Winchester, VA

Since last post: 1256 days
Last activity: 1255 days

#33 Posted on
13. Mick Jagger

Goddess in the Doorway is a great album. I know, I was skepitcal at first, also. It's worth a listen though...


---

Yes, I like HHH! What's so wrong with that?
Pike
Italian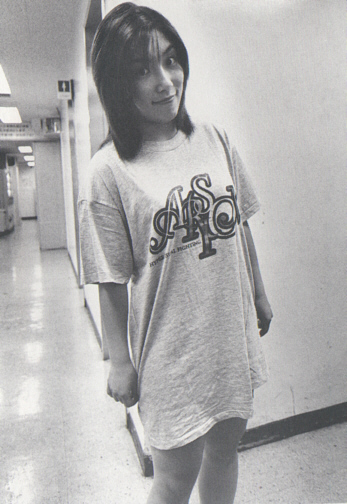 Since: 7.4.03
From: KS

Since last post: 5070 days
Last activity: 5062 days

#34 Posted on
Ok ICP and Creed are the worst bands EVER. They have no talent at all. I think them saying The Doors are one of the worst need to be beaten.


---

Great Muta is a wrestling GOD!! praise the Great Muta.

http://www.quebrada.net/multimedia/fukawa4.jpg
Toast Jr
Kishke



Since: 30.1.03
From: Stafford Springs, CT

Since last post: 13 days
Last activity: 1 hour

#35 Posted on | Instant Rating: 6.00
The biggest problem I see on this list is that it is just a list of bands and musicans some guys at Maxim don't like. They still have plenty of musical talent. You may not like Kenny G, but you have to admit he plays the saxaphone well. It's not like listening to Avril Lavigne, who can't even play her guitar any better than any kid with a few years practice. I could make a list of bands I don't like too, but that doesn't make them bad at their craft.

And also, Oingo Boingo?!?! Danny Elfman could shit ona piece of paper, wipe it all over a keyboard and it would still be fucking brilliant. The man is a musical genius! I dare anyone to listen to "Dead Man's Party" and not dance. Double dog dare you in fact.
Brian P. Dermody
Liverwurst
Moderator



Since: 20.9.02
From: New York, NY

Since last post: 2243 days
Last activity: 1665 days

#36 Posted on
Boingo? F dat, just off "Insanity" alone.

Worst band ever?

Dokken.

And FWIW, I'd have also left off Geldof (quelle surprise!), Arrested Development, Primus (nobody who hangs with Tom Waits can be that bad), Toad the Wet Sprocket, LIve and Oakenfeld.

In their place? Hm. Maybe Krokus, Winger, Warrant, Slaughter, Slayer, Stryper... Hair metal was the worst. Worse than 70s singer songwriter weenies. The sooner we all just admit it, the sooner we can put it behind us.

And the artist who recorded some of the worst music I've ever heard, The Legendary Stardust Cowboy, gets a free pass for being that bad on purpose. You'll never forget when you hear The Legendary Stardust Cowboy.

But Dokken was the worst.


---

Modern Humorist


Equal Exchange Shade grown, fair trade, gourmet coffee.
Aldo D 2112
Goetta




Since: 21.4.02
From: West Palm Beach, FL

Since last post: 3872 days
Last activity: 3701 days

#37 Posted on
Where is Joy Electric on this list?

Joy Electric, for those who don't know, is/was a Christian "industrial" band who made primarily synthesized pop music that sounded like 1980s video game bleeps and bloops. Some of the songs are extremely funny to listen to (as in a mocking way) but overall their music is tripe.


---

"Alright, now I'd like to show you one of my favorite cartoons. It's a sad, depressing story about a pathetic coyote who spends every waking moment of his life in the futile pursuit of a sadistic roadrunner, who mocks him and laughs at him as he is repeatedly crushed and maimed. I hope you enjoy it!"

"Weird" Al Yankovic - UHF
Guru Zim
SQL Dejection
Administrator



Since: 9.12.01
From: Bay City, OR

Since last post: 12 days
Last activity: 12 days


ICQ:
#38 Posted on | Instant Rating: 9.41
Y&T has to be the worst band ever.


---

Willful ignorance of science is not commendable. Refusing to learn the difference between a credible source and a shill is criminally stupid.
Mr Heel II
Lap cheong



Since: 25.2.02

Since last post: 77 days
Last activity: 13 days

#39 Posted on
Kingdom Come.

They are truly the definition of the phrase "you haven't REALLY experienced them until you've seem them live". And I don't mean that positively.




---
fuelinjected
Banger



Since: 12.10.02
From: Canada

Since last post: 4567 days
Last activity: 4567 days

#40 Posted on | Instant Rating: 5.15
Linkin Park
Pages: Prev 1 2 3 Next