Gugs
Bierwurst



Since: 9.7.02
From: Sleep (That's where I'm a viking)

Since last post: 1851 days
Last activity: 980 days

#1 Posted on | Instant Rating: 5.02
Holy crap, a #30 won it. Great ending to an above average Rumble, can't wait to see Undertaker in the main event of WrestleMania. The LMS match was better than I thought it would be as well, even if Cena won again.


---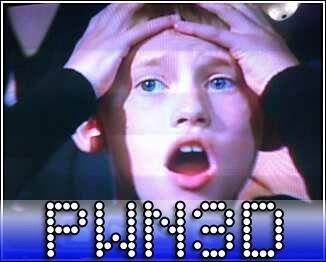 Click Here (youtube.com)
Promote this thread!
jwrestle
Lap cheong



Since: 4.4.03
From: Nitro WV

Since last post: 73 days
Last activity: 38 days


ICQ:
#2 Posted on | Instant Rating: 1.92
Royal Rumble Qn'D
---
Don't have the times if you all still do that around here.

Hardys defeat MNM
Lashley retains against Test via count out
Batista retains against Mr. Kenndy after the Batista Bomb
John Cena retains against Umaga in a "Last Man Standing match" after using the top rope to choke him out.

Rumble winner: Undertaker

Final Four: Orton, Edge, HBK, Undertaker.

Almost predictable...almost.

(edited by jwrestle on 29.1.07 0207)
---

Never know who you'll find drunk, not me...I only have the goofy look, at an Irish Pub...current NWA World Women's Champion Christie Ricci
Packman V2
Bratwurst



Since: 16.3.04
From: Albuquerque, NM

Since last post: 2 days
Last activity: 2 days

#3 Posted on | Instant Rating: 4.92
Pretty damn good show. I never really gave any thought to Taker winning, I figured he'd find a way to work a program with Batista some other way, not using the Rumble route to do so.

The LMS match was a lot better than I thought it would be, and the element of using the top rope like that was a great concept. It allows Umaga to lose to Cena, but still come across as powerful. Nice crimson mask by Cena as well.

Kennedy/Batista is a match I would love to see again. I thought it was the match of the night of the undercard, and afterwards, really questioned why it wasn't the last match before the Rumble. I hope now with Batista and Taker facing off at Mania, they give Kennedy something to do.

Test/Lashley was what it was, but why give us a finish like that? It just killed the entire match.

They have definitely done a lot better job setting up Mania with this show than they did last year, although I wonder if they dont go the Fatal 4 Way route with the Raw main event at Mania, also surprised that RVD lasted as long as he did, they've been crapping on him long enough.




---

Co-Winner of the 2006 Time Magazine Person of the Year Award
JustinShapiro
Scrapple
Moderator




Since: 12.12.01
From: Pittsburgh, PA

Since last post: 50 days
Last activity: 5 days

#4 Posted on | Instant Rating: 8.47
Cena vs. Umaga was great. Close to a four star match. Cena should've won because Cena ... is great.

The Rumble was your average Rumble throughout with no real highspots like we've been given in previous years, but the end from Great Khali on through was one of the very best. Rated R and RKO did fine work, then Michaels and Undertaker really tore the house down for a couple of oldenheimers. Only shame is Taker winning, because if Shawn had done it, it would've capped the match with a monstrous pop. Instead the crowd was just like "aww rats."

MICHAEL COLE calling the Rumble with JBL and Lawler while J.R. called it an early night was simply preposterous.

Kennedy/Batista was not good, but Kennedy was impressive, working hard to try to make something of it while Batista lumbered around.

All in all a pretty awesome show.

(edited by JustinShapiro on 28.1.07 2307)
tlmkr38
Bauerwurst



Since: 15.12.03
From: West Tennessee

Since last post: 3926 days
Last activity: 3821 days

#5 Posted on | Instant Rating: 0.15
Like everyone said it was pretty predictable. I Liked everything but Lashley and test but only because of the finish. Match was good but why the crappy finish?? Makes test look like a wimp instead of the monster his character is supposed to be. Did someone in ECW make him mad nad he decided to get revenge by just stopping? I mean dang!!!

Royal Rumble was good although I would have actually liked to have seen Holly go farther. Never have understood why someone who is 7'4" ( Khalie) would even bother hitting people with chops or bodyslamming people in a over the top match. Just pick them up and throw them... OH well hahahha!




---

Whatever
hansen9j
Andouille




Since: 7.11.02
From: Riderville, SK

Since last post: 2 days
Last activity: 6 hours

#6 Posted on | Instant Rating: 5.33
Highly enjoyable. Every non-Rumble match was chock full of psychology and each was better than I had anticipated (and I actually had high expectations for Cena-Umaga.

MNM/Hardys - Full of things you never see, with MMA thrown throughout the match, and my personal favorite, Nitro putting his knees up on Jeff's (the legal man) splash, causing the double KO. ***3/4

Lashley/Test - Not great or anything, but the shoulder work helped make the slow parts unslow. Too bad about the finish though. **1/2

Kennedy/Batista - Wow. The male version of Mickie/Trish (a complement). Kennedy was STRONG in this match, and Batista sold like a champ. I have no problem with them ripping off Batista/Maven for the finish. Kennedy was great at the little things, like punching Batista's quad when he kicked out. ***1/2

Cena-Umaga - A little slow to start, but man did it pick up. The last 3-4 minutes was some of the most clever things I have ever seen, from the table run, to using the actual turnbuckle as a weapon, to literally choking out Umaga. I am amazed at the two straight finished that have kept Umaga strong as hell. ****1/4

Rumble - This is where the awesome ends. Terrible up until the final four (it's a bad sign when they're clearly stocking dead weight in the ring for Khali, and then he doesn't come in until 28). HBK/Taker was great though, reminiscent of Angle-Eddie in the mini-rumble. ***

I had said before the Rumble match that even if the match was Khali as #1 and he eliminated everyone as the entered it would still be a great PPV. It came surprisingly close to being like that (until the end), but this was a very strong thumbs up.


---

Proud member of the Dwight Army of Champions.
BigDaddyLoco
Scrapple



Since: 2.1.02

Since last post: 14 hours
Last activity: 14 hours

#7 Posted on | Instant Rating: 3.66
So, no surprise legends or random guys we forgot about this time around?

The ECW title should be nowhere near a PPV ever again.

(edited by BigDaddyLoco on 28.1.07 2331)
JustinShapiro
Scrapple
Moderator




Since: 12.12.01
From: Pittsburgh, PA

Since last post: 50 days
Last activity: 5 days

#8 Posted on | Instant Rating: 8.47
I thought the Rumble was great before the final four. But only just before. Khali killing everyone and then BONG -- it felt wrong to be psyched about that, but hey it was swell. Not as bonerfied as SITUP KIPUP though.

I don't think the Rumble was boring, though. It's gotten pretty uncreative and plodding in previous years but this was just average stuff without the highspots built into the body of the match that we got in previous years. The final four and the final two was one of the best ever so I'd call it one of the better Rumbles.
OMEGA
Lap cheong



Since: 18.6.02
From: North Cacalacky

Since last post: 3275 days
Last activity: 880 days

#9 Posted on | Instant Rating: 7.98
Rumble was pretty good until the end. Then it became AWESOME HOLY MOTHER OF GOD GREAT!!!! Move Michaels to SmackDown, give him the title, and let's have 30-minutes of Michaels/Undertaker at WrestleMania!

And my GOD, Umaga vs. Cena was GREAT!!! I want more CENA/UMAGA!!!

Rest of the card was pretty ugh. But the last two matches made this one GREAT PPV.


---
~!~!~!
hayden
Salami



Since: 11.1.05

Since last post: 1497 days
Last activity: 1479 days

#10 Posted on | Instant Rating: 0.75
Originally posted by hansen9j

---

(it's a bad sign when they're clearly stocking dead weight in the ring for Khali, and then he doesn't come in until 28)

---


That was what made much of the Rumble before Khali came in disappointing for me. I knew they were gonna have Khali throw out a bunch of guys, so I would have rathered he come in earlier and get it over with. It's too bad that they used guys like Benoit, RVD and Carlito as Khali's fodder too. I think it would have been much better had, say, Orton, Edge, Michaels, Benoit and RVD survive Khali's onslaught before Taker came in and tossed him. Having said that, it was by far the best "final two" battle I've seen, and I enjoyed all the other matches, particularly Umaga/Cena.

So Batista/Kennedy again at No Way Out?

(edited by hayden on 28.1.07 2243)
Mr Heel II
Lap cheong



Since: 25.2.02

Since last post: 105 days
Last activity: 3 days

#11 Posted on | Instant Rating: 6.13
For some reason, I really liked the effect of Cena stopping the choke, only to have Umaga revive, then Cena re-applying the choke again for the win. Those two did a far better job than I expected.

The Rumble was great. Having it come down to Michaels/Taker was a real treat (particularly for that Texas crowd I'm sure). Cole was trying just a little TOO hard to time his asking who could possibly stop Khali down to the second Taker's bell sounded. But if that's the worst complaint I have...




The Sham
Kolbasz



Since: 20.1.02
From: Hamden, CT

Since last post: 3059 days
Last activity: 2411 days

#12 Posted on | Instant Rating: 5.00
Rumble Stats 2002-2007 (ititches.com)

Here, by (popular?) demand, are the collected "by the numbers" results from this year's Rumble, as well as those from 2002 and on (since they're all in the same file anyway).


---
HBK: —HOLY SHIT! WHAT'S WITH ALL THESE FUCKING GEESE?—
- Jeb Tennyson Lund, 1/20/04
flairforthegold13
Kishke



Since: 1.5.03
From: Gainesville, FL.

Since last post: 3849 days
Last activity: 3836 days

#13 Posted on | Instant Rating: 9.00
A really interesting off shoot of Undertaker winning is that this almost guarantees that Undertaker and Batista will go on last at 'Mania. Considering Smackdown's status as the "B" show over the last few years, that's interesting.

Sounds like a good show. Shame that Michaels isn't in the title plans though.
Big Bad
Scrapple



Since: 4.1.02
From: Dorchester, Ontario

Since last post: 32 days
Last activity: 3 days

#14 Posted on | Instant Rating: 4.57
Hardys/MNM was good, Kennedy/Batista was surprisingly good, Test/Lashley stunk....why not do the Test walkaway countout last Tuesday, and have Lashley get the decisive pin at the PPV? Ridiculous. Who're they building up as Lashley's title opponent, Kevin Thorn?

Cena/Umaga was awesome, dare I say the poor man's version of the Magnum/Tully I Quit match. Keeping up the NWA vibe, it finally hit me who Cena reminds me of -- Sting, post-knee injury, except Cena doesn't take the odd night off like Sting did. The 'Cena sucks' chants came out again, but the match was so good they subsided by the end of the night. The ending, where Cena just stood there half-dead and barely celebrated was a nice touch.

Hey, this is the first time in three years they haven't had the guy who drew #1 and the guy who drew #30 in a pre-Rumble vignette at the same time. I would've rather seen Little Bastard actually in the Rumble than, say, the Miz.

The Rumble itself had the best finish in history, as WWE made the smart choice of having the two favourites have a huge mano-a-mano tilt to leave the audience guessing. I figured Shawn was winning after UT got to knock out Khali and took the beating from rated RKO, but hey, it's the Taker.


---

I don't know what is more disquieting -- the fact that the rest of the statue is missing, or that it has four toes.
KaneRobot
Morcilla



Since: 24.2.02
From: Bowels

Since last post: 3759 days
Last activity: 3051 days

#15 Posted on | Instant Rating: 4.82
Decent tag opener.

Batista was fucking terrible. This guy is already on the decline and it's only going to get worse. I'm not even much of a Kennedy fan but he made this match just passable.

Really, really good Cena-Umaga match.

Decent Rumble that turned into one of the top 5 finishes they've done once it was down to the final four.


---
http://muhammadhassan.ytmnd.com
Torchslasher
Knackwurst




Since: 17.1.02
From: New F'n Jersey

Since last post: 98 days
Last activity: 97 days

#16 Posted on | Instant Rating: 5.75
I think the only problem was having the tag match on first. It was the only high flying match, and you knew that after it would come three mostly heavyweight, mostly slow matches.

I love Test getting squashed dead, so that's the enjoyment I got from an otherwise bad match.

Kennedy should really get the belt before the summer of 07. I think Ken carried Batista to his best match since coming back, although that's not saying a whole lot.

Cena/Umaga surprised me, I must admit. It was beyond great for the last half of it. Great use of all three tables, and it worked because of the last Raw where Cena was put through one table. The only thing I didn't like was Umaga stirring at 3 on the first rope-assisted STFU. It would have been better to stir at 7 or 8 if you are going to then lay down dead for like 20 seconds after just one more minute of the second STFU. Still, both guys did great and Cena has definitely improved.

The Rumble kinda sucked for me until the end. What I loved about the 04 version was the mixture of comedy and action. This Rumble had nothing like that, outside of the Sandman entrance. I do like that CM Punk was in there a long time. The final battle was all kinds of great, and there were several times that we were tricked into thinking it was over before it happened.

The best part of the whole night though was the little kid posing as King Booker. He was great!


---

Click Here (czwfans.com)

For all your CZW and Nickels Trivia information.


"Look guys, it's 'Lake Man!' Hope you can fit into our NARROW office, Mr. Big Lake" --MST3K The Collection V. 7

Click Here (myspace.com)
canis582
Mettwurst



Since: 5.1.04
From: Reading, Pa

Since last post: 3866 days
Last activity: 3541 days

#17 Posted on | Instant Rating: 9.00
I didnt see the show, but it sounds like the last man standing match had a 'these guys are both dead' ending like the 1983 dog collar match with Roddy and Valentine.


---

"I don't like to even admit doing jobs." - Stan Hansen shoot interview
CHAPLOW
Morcilla



Since: 14.5.04
From: right behind you

Since last post: 1462 days
Last activity: 699 days

#18 Posted on | Instant Rating: 1.10
wow, why save Test like that? rly... he shoulda just been cleanly squashed. The dude is pointless.

anyweyz... kinda wish i had watched it, but i cant wait for Mania now.
Looks like Taker is the next champ.
geemoney
Scrapple



Since: 26.1.03
From: Naples, FL

Since last post: 6 days
Last activity: 3 hours

#19 Posted on | Instant Rating: 5.44
-The opening tag match was good, but nothing different that we haven't really already seen from these guys.

-Lashley vs. Test was not good, as you'd expect. Test shouldn't be anywhere near ANY kind of title match, and Lashley is just missing something in the ring- he does decent power moves, but he has a strange type of charisma.

-Batista vs. Kennedy was fine, actually a little better than I expected. Kennedy I like.

-I really liked the Cena/Umaga match. Umaga had been impressing me even in his shorter squashes on RAW, and everything came together here. I'm kinda surprised they didn't put on a "bring down" or "popcorn" match between two of the title matches.

-Rumble was fine, but as most said, the last few minutes were awesome. I liked how there weren't a lot of fast eliminations like last year and that guys actually stayed in for a while. Strange that there wasn't that OBVIOUS guy who was in there the longest time. And one of my friends lucked out, because two of the numbers he drew were of Michaels and Taker, so he won the lotto before the match was even over. I was actually semi-surprised that Taker won it over HBK, though I figured one of those two would win. And like BigDaddyLoco said, I was disappointed there were no spots for legends.

Overall, pretty good PPV.


---

My ranking of the top ten Simpsons episodes and more!: Experience It




asteroidboy
Andouille



Since: 22.1.02
From: Texas

Since last post: 2763 days
Last activity: 1671 days

#20 Posted on | Instant Rating: 4.30

Just got back from the show. Definitely the best one I've seen live.

Crowd was mostly for Cena in the title match, with a few in my section screaming for Umaga. The guy next to me tried to explain that he hates Cena because he's a terrible wrestler. He then tried to make the case for Bobby Lashley being a superior worker to Cena. My friend pointed out that the guy was wearing a Hulk Hogan t-shirt.

No one seemed into the undercard stuff, save for the Hardys, who were over and, I guess, Batista. Although it sounded like some were turning on Batista at the end.

Crowd definitely wanted HBK to win the Rumble. Undertaker had his fans, and everyone went wild when he came out to face Khali, but Michaels was the solid favorite.



(edited by asteroidboy on 29.1.07 0051)

---

-- Asteroid Boy

Wrestling Noir


Wiener of the day: 23.7.02, 3.12.03

"My brother saw the Undertaker walking through an airport." - Rex
"Was he no-selling?" - Me


Pages: 1 2 3 Next